CodeLaunch has helped early-stage tech startups rocket toward success since 2012 with its annual North Texas seed accelerator competitions. Starting this year, CodeLaunch began busting out nationally. It hosted a splashy August event in Atlanta, with more events planned nationwide in the future. But first the event comes home to Frisco next week—and three Dallas-area startups are among the five finalists.
CodeLaunch DFW 2021 will be held Wednesday, November 17, from 5:30 p.m. to 8:30 p.m. at Frisco's Comerica Center. There should be lots of buzz and excitement if it's anything like this highlight video from its August event.
Jason W. Taylor, president and founder of CodeLaunch, told Dallas Innovates that CodeLaunch DFW will be "a big production" featuring "lots of exhibitors, probably 40 to 50 startups in the room."
"It's a great event for angel investors and VCs to attend," Taylor said.
Produced by Improving, CodeLaunch is a seed accelerator competition and much more. It's also a "tech tradeshow, startup conference, and raucous networking event."
Since 2013, CodeLaunch has supported the startup ecosystem by awarding over $900,000 in services to its startup finalists and event winners. It calls its events a happening "where investors, developers, and startup founders collide."
Finalists will be paired with dev teams from CodeLaunch seed sponsors
Each of the five tech startup finalists will be paired with teams of volunteer software and app developers from local consulting agencies, who are acting as seed sponsors of the event. This weekend, the five startup finalists will begin working with their dev teams on a hackathon, building out as much of their product as they can. 
Then, on Wednesday evening, "the finalists will go on stage with their products in hand," Taylor says, to demo them live before the Comerica Center audience. The audience will then vote for the overall winner.
This year's CodeLaunch DFW finalists
Startups from across the U.S. applied for this year's CodeLaunch DFW event. Three of the five finalists are Dallas-area startups. They include: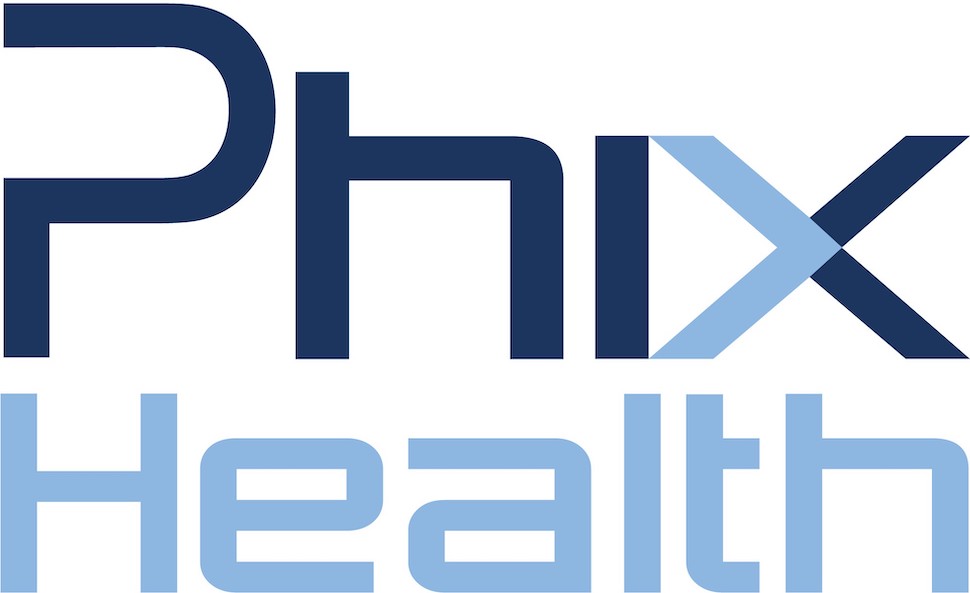 Phix Health, a Dallas-based medical technology startup that's developing a leading-edge platform it says will offer "an unprecedented level of connectivity," primarily between participants and their providers.
With existing tech and proprietary AI, Phix plans to enable communication of health and wellness data through a centralized hub. Reporting and analysis of this data by providers can improve clinical benefits and reduce overall healthcare costs for all parties involved, the startup says. Mark Schultz is the CEO. 

Autix Automotive, an online destination for specialty vehicle owners and automotive enthusiasts to create, share, and explore custom vehicle profiles.
Autix says it brings automotive hobbyists, enthusiasts, and fans together by offering "a one-of-a-kind platform dedicated to highlighting not only a vehicle, but the owner behind the wheel and their unique story." Autix was founded in 2018 by its CEO, Jake Hamann of McKinney.
Chat Plays, "the next step in chat gaming" for live streaming platforms, from founder and full-time college student Matias Barcelo of Rockwall, is the event's Student Founder Finalist. Barcelo made his way to the finals as the best of the Student Founder category after an 8-week CodeLaunch curation process. He'll be working with the Allata hackathon team.
"A lot of times when you are a startup, especially at this stage, it's really difficult," Barcelo said in a CodeLaunch blog post. "Especially when you're a student and don't have a job yet. So, events like CodeLaunch are perfect for people like me."
Two of the five finalists are 
out-of-staters
The out-of-state finalists include:
Vulcan Grills, San Diego-based makers of wood-pellet grill/smoker hybrids featuring "Fire and Forget" technology. Onboard electronics ensure that the grill "stays at temperature for hours, taking the guesswork out of your grilling routine." Also, it's cordless with no loud generator to disturb your backyard vibe.
Vulcan's line of 100% natural wood pellets is made from only the finest, food-grade hardwoods, "sustainably harvested and selected for flavor." The flavors include pecan, cherry, mesquite, apple, and hickory—"one simple ingredient to deliver one powerful flavored smoke." Fred Leavitt is the startup's owner and founder. 
Ducie Club, a Lynden, Washington-based buyer's club offering discounts on gas and restaurant meals, exclusive reseller info and "hidden deals," supplies, merchandise, and shopping rewards. Its co-founder and CEO is Ron Williams. Jetje Williams is co-founder and director.
The startup says it provides "transparency to make the global supply chain proactive by keeping brand new excess and obsolete products out of landfills."
And talk about data aggregation—"We have first hand knowledge that's compiled from 10+ years, 17 countries, 750K+ miles driven, and 10K+ store visits across all sizes and scales," Ducie Club says on its website.
Seed sponsors will provide the product development teams
Dallas-based tech firm Dialexa will provide one of the hackathon teams for next week's CodeLaunch. 
"Honestly this is a part of our culture. So, it's a perfect alignment," said Kristen Darby, Dialexa's VP of marketing, in the blog post. "It's a beautiful shared community conversation that happens in these Hackathons. It is incredibly competitive, but it's also cooperative."
No cost to apply for CodeLaunch—and no equity surrendered
CodeLaunch is different from other startup accelerators—it costs nothing for startups to apply, and the startup applicants don't surrender any equity. The organization says it's guided by the principles of conscious capitalism.
Along with the contributions from the professional hackathon teams,   CodeLaunch also provides exclusive startup services to the finalists and overall winner, including  business planning, fundraising, marketing, legal, and more.
CodeLaunch DFW 2021 will be held Wednesday, November 17, from 5:30 to 8:30 p.m. at Frisco's Comerica Center. Click here for tickets and more info. 

Get on the list.
Dallas Innovates, every day.
Sign up to keep your eye on what's new and next in Dallas-Fort Worth, every day.