Photographic portraits of a mix of longtime Dallas Zoo supporters and some new friends of the zoo are the subjects of the Wild and Wonderful installation that showcases the zoo in a Wall of Philanthropy ahead of this year's Zoo to Do gala.
For an added splash ahead of this year's gala, the Zoo team and Zoo to Do chair Marena Gault worked with Chuck Steelman from Trademark Property Co./Galleria Dallas to make the installation a reality at the iconic North Dallas shopping center.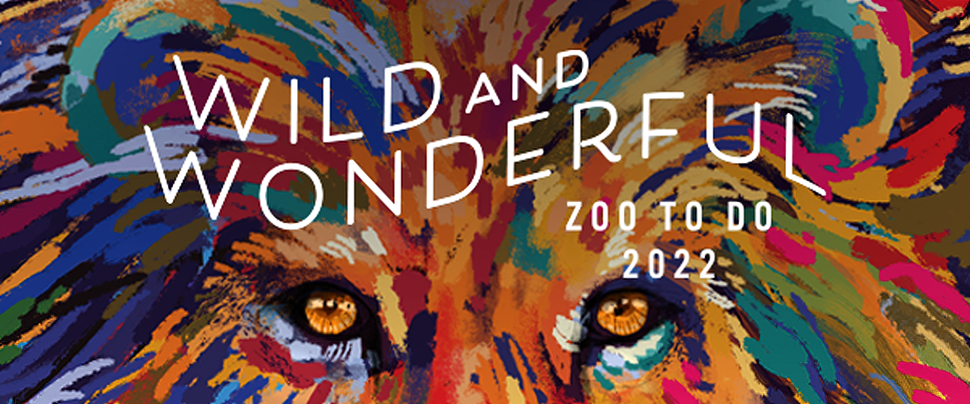 Zoo To Do is a major source of funding for the nonprofit Dallas Zoo. Proceeds help support the Zoo's dedication to providing the best animal care, delivering unique education offerings, and strengthening its wildlife conservation efforts in Dallas and around the world. Sponsorship levels range from $12,500 to $60,000 and underwriting levels range from $7,500 to $100,000. Individual tickets are $750 each and VIP tickets are $1,500 each.
Galleria storefront takeover
The Galleria installation team took over an empty storefront for the month of October to feature portraits of Dallas Zoo donors and Zoo to Do guests, posed with the eye-catching lion creative that sets the tone for the Zoo to Do "Wild and Wonderful" theme, according to a Dallas Zoo statement.
Rick Bettinger and his team from Gittings Portrait Studios volunteered their time to capture photos of a mix of longtime supporters and new friends of the Zoo, decked out in black tie attire next to habitats and animals at the Dallas Zoo. Gittings donated the standard sitting fees for the portraits to the Zoo, according to the statement.
A QR code is incorporated in the creative which passersby can use to make their own donation to support the zoo's mission of "Engaging People & Saving Wildlife."
Zoo To Do is the Dallas Zoo's largest fundraiser
Scheduled for Nov. 5, the Dallas Zoo's largest fundraiser Zoo To Do will open to 700-plus guests as they begin the evening near the Giants of the Savanna habitat. They will enjoy cocktails and small bites from a selection of Dallas' standout restaurants, while enjoying animal encounters and browsing the Big Board and silent auction items, the Zoo said.
The strolling dinner and dessert will then continue in the Wilds of Africa Plaza with sweet treats and late-night bites from guest chefs. Following dinner, guests can bid on Dallas Zoo experiences, travel, and more in the live auction. Partygoers will then dance the night away to music by Manhattan.
Chairing the Dallas Zoo's signature event
Joining Marena as co-chair is her husband, Roger Gault.
Honorary Chairs are Kim and Greg Hext. Robyn and Chris Chauvin are host committee chairs. Sherwood Wagner is the VIP chair.
Additional committee members include Diane Brierley, Cindy Gummer and Kim Hext as the Advisory Committee; Underwriting Committee are Alex Arellano (Chair), Jake Bender, Diane Brierley, Ryan Gummer, Gail Plummer, Steven Roth; Live Auction Committee are Kari and Tim McDonald (Chairs), Barbara and Don Averitt, Lauralee and Robert Gunby, Dawn Moore, Venise Stuart, Aimee Williams-Ramey; Big Board Chair is Cindy Gummer; Silent Auction Committee are Robyn Chauvin (Co-chair), Chuck Steelman (Co-chair), Gabi Herrick, Kyleb Howell, William LeMasters, Niko Padilla, Jack Salisbury, Fabiola Sierra; Raffle Committee are Courtney and Andrew Nall (Chairs), Nick Adamson, Brandi and Rick Ellis, Christina Morris; Wine Guys are father/son teams Greg Hext and Preston Hext along with Michael Meadows and Matthew Meadows; Honorary Chef is Dan Landsberg and Chef Wrangler is Brett Krafft.
​For tickets or more information, visit www.dallaszoo.com/zootodo. 

Get on the list.
Dallas Innovates, every day.
Sign up to keep your eye on what's new and next in Dallas-Fort Worth, every day.