Dallas' Complexity Gaming has officially opened the doors to its new headquarters at The Star in Frisco. Now introducing: The GameStop Performance Center.

Leading up to the opening, Complexity made a series of big moves by way of a slew of partnerships aimed at advancing the professional esports industry and bringing the video game culture to life. It's all about a commitment to the "Esports 3.0 era," which Complexity refers to as esports athletes being treated like professional sports athletes.
"We see the opening of our new headquarters as a critical step toward the professionalization of the esports industry overall and our vision for Esports 3.0," said Jason Lake, founder and CEO of Complexity Gaming, in a statement. "Given our organization's deep history, we are excited to continue this journey with an unprecedented facility that will drastically improve the lives of our players and provide a permanent home at The Star in Frisco for our fans old and new."
The first-if-its-kind, 11,000-square-foot facility is steps away from the Dallas Cowboys World Headquarters, Complexity's sister team. To seamlessly align with the Cowboys amidst the HQ move, Complexity underwent a brand overhaul that included a new logo, color scheme, and website, along with an expanded company vision.
Complexity said it's one of the first esports organizations to fully integrate with a traditional sports franchise.
"The opening of Complexity Gaming's headquarters at The Star provides fans of all ages an opportunity to engage with our franchises in a unique, hands-on way," Jerry Jones, owner, president, and general manager of the Dallas Cowboys, said in a statement. "The GameStop Performance Center will bring a new excitement to the world of esports and adds yet another unique experience to The Star that fans and visitors will be able to see up close and in person on our campus."
---
READ NEXT Strategic Partnerships Roll Out in Advance of Complexity Gaming's New Esports HQ: The GameStop Performance Center
---
Complexity's esports athletes will be given the opportunity to train in the same facilities as the Cowboys, enjoy meals together inside Ford Center at The Star, and access state-of-the-art facilities like Cowboys Fit.
Look inside the GSPC
All photos courtesy of Complexity Gaming.
Designed by ICRAVE, the GSPC houses public and private designated areas.
There's a retail space for visitors, along with cutting-edge performance facilities for team members. The private area is a place where Complexity's athletes, coaches, and staff can oversee day-to-day operations and gain access to a variety of resources that can potentially improve players' physical and mental skills.
Dallas Innovates has a virtual tour of the GameStop Performance Center (GSPC), complete with all of the elements you don't want to miss.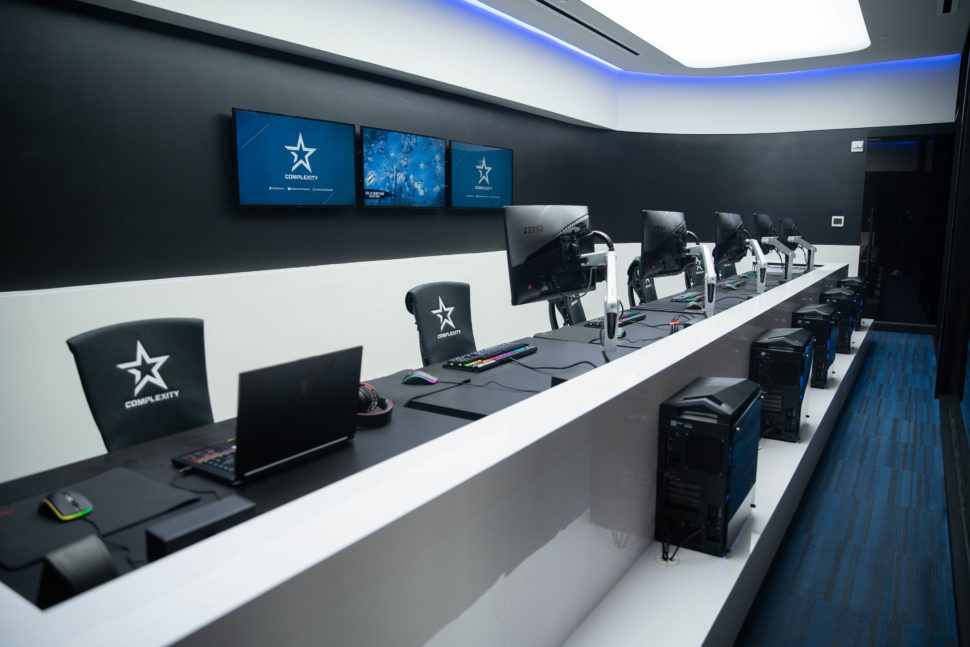 The Advanced Training Rooms were created to mirror main stage competition settings: LED lighting, advanced sound engineering, and precision climate control.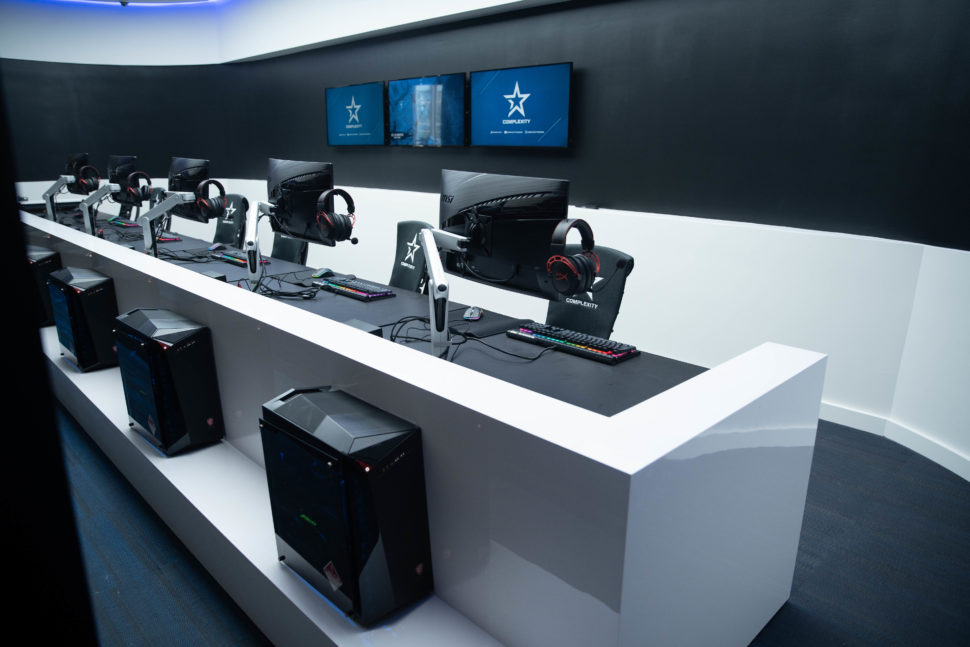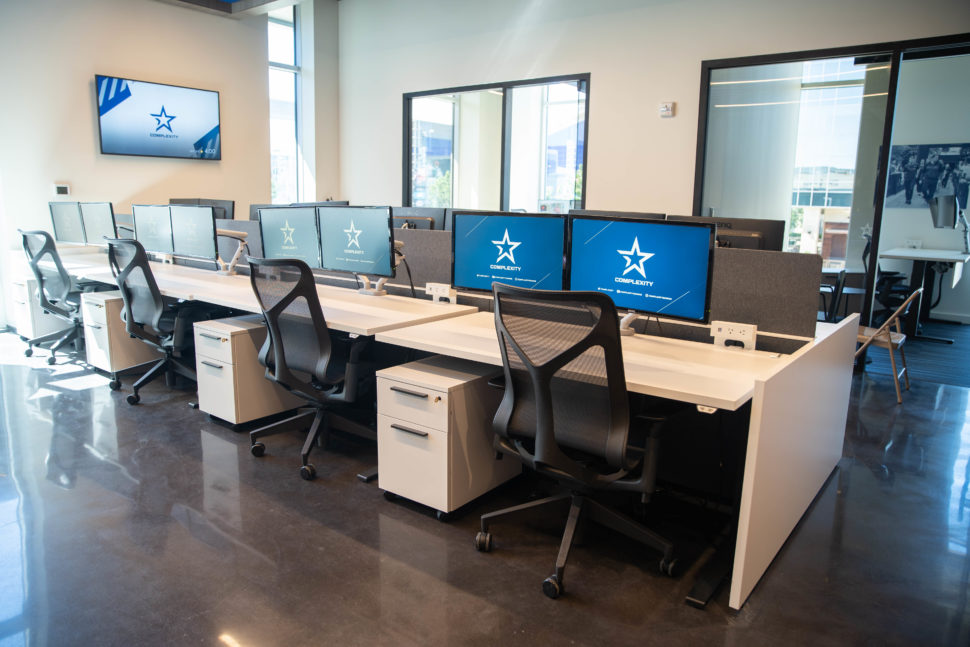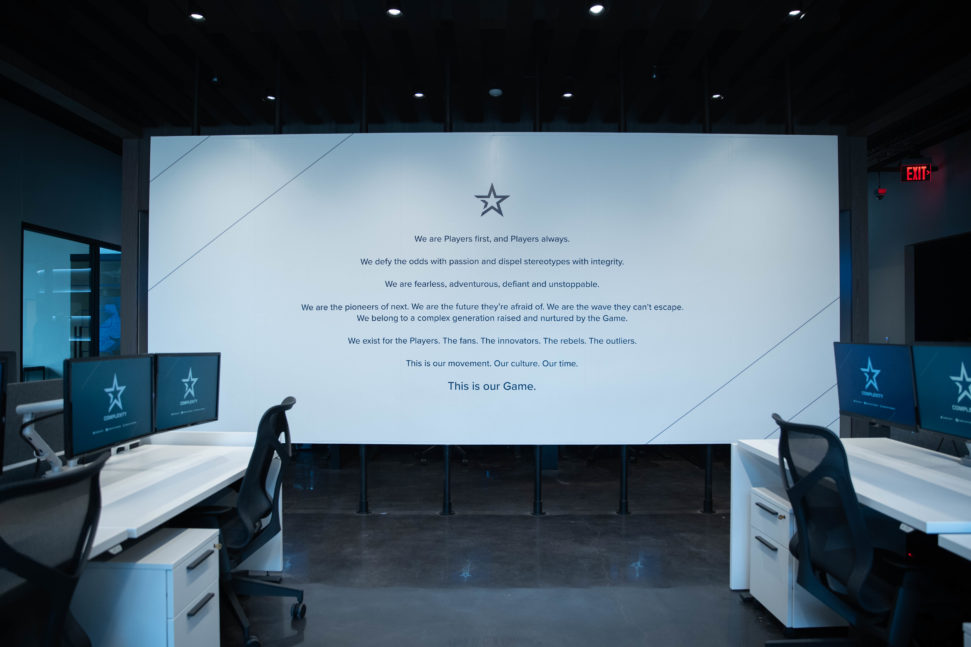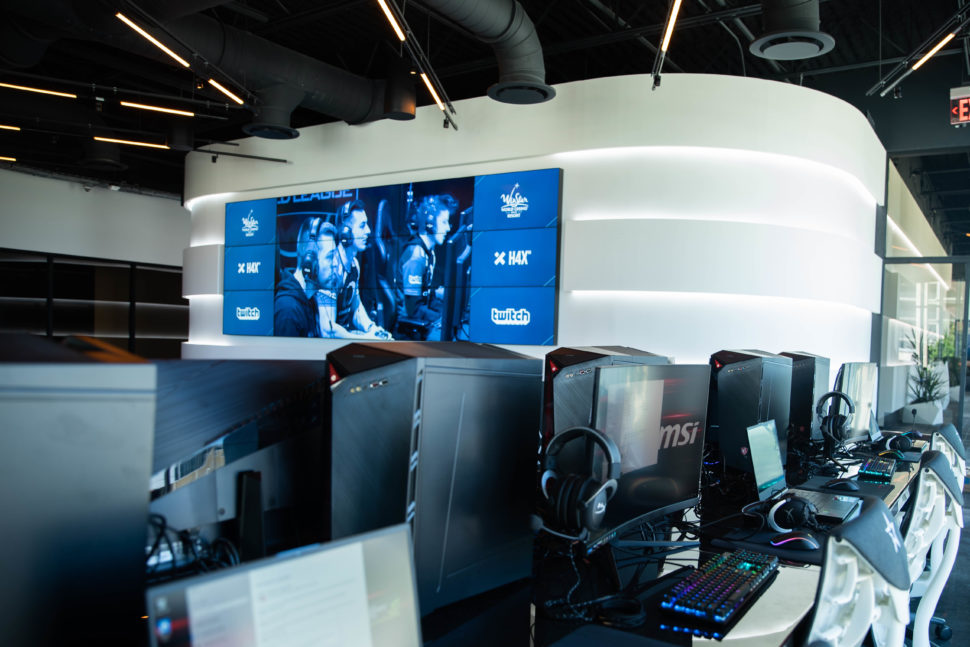 The GSPC has a Stream Studio for players and talent to make high-quality content in real time. Complexity's content team will also use the space for filming their own original content.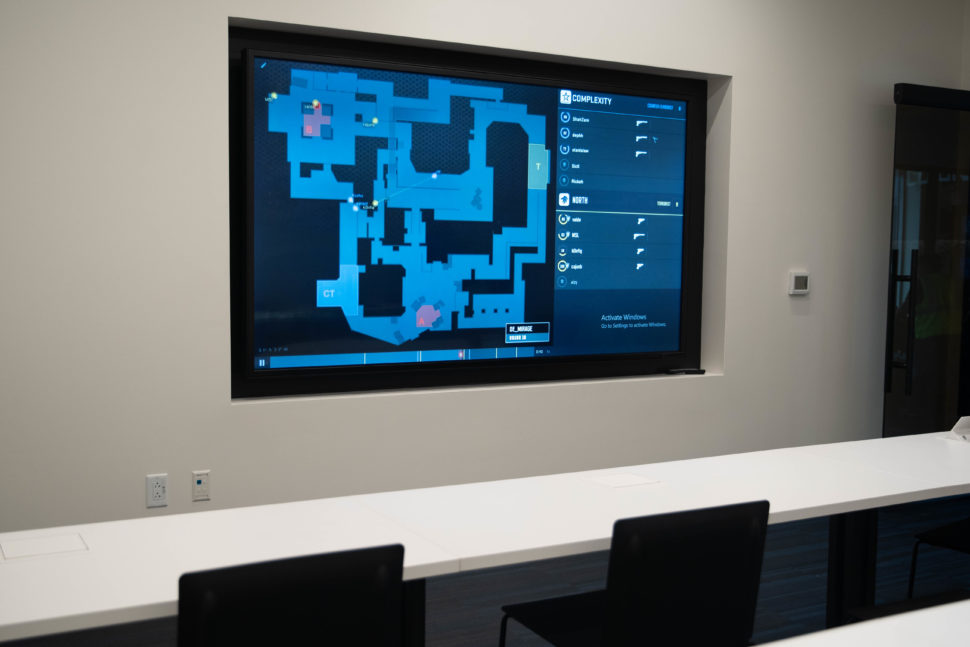 Located inside will be what Complexity is calling a "proprietary Mind Gym." The launch is in coordination with Mamba Sports Academy, Kobe Bryant's California-based multi-sport training center for youth, and HyperX, a gaming division of independent memory manufacturer Kingston Technology Co.
Complexity said the Mind Gym will be outfitted with Mamba Sports Academy's cognitive equipment, HyperX Cloud Alpha headsets, rubber flooring for yoga, six interactive stations with esports-specific protocols, and other recovery activities.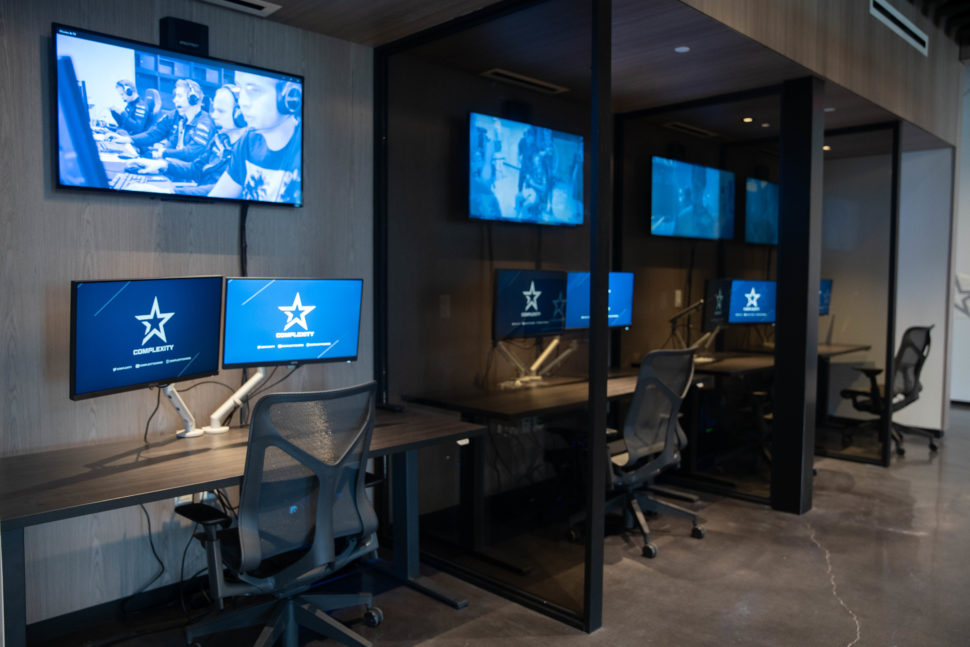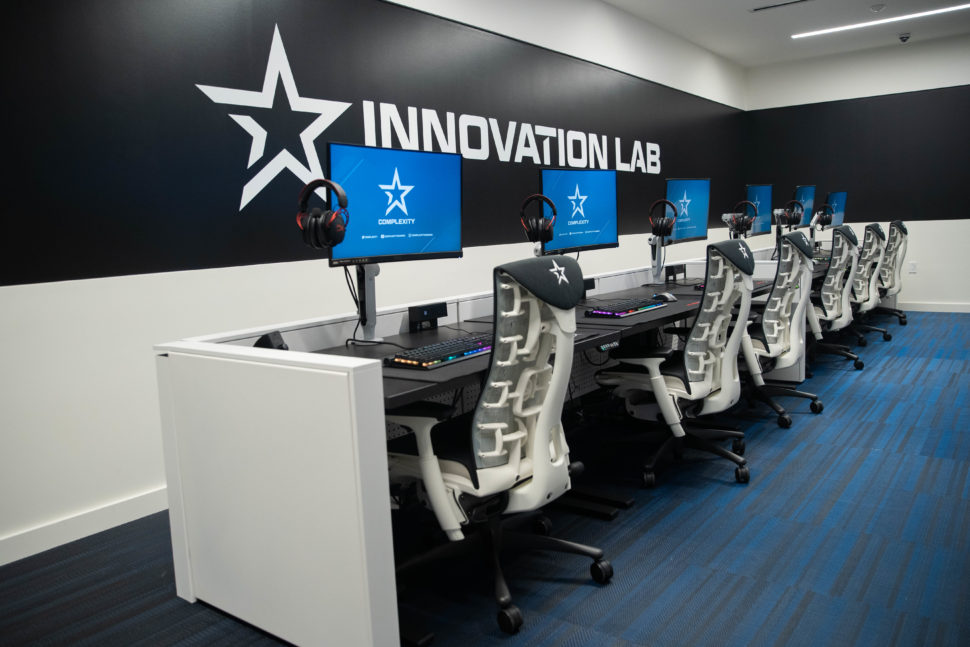 The Innovation Lab will be utilized to research, develop, and test products. The intent is to boost player performance and longevity, protect against injury, and enhance the standard for esports wellness.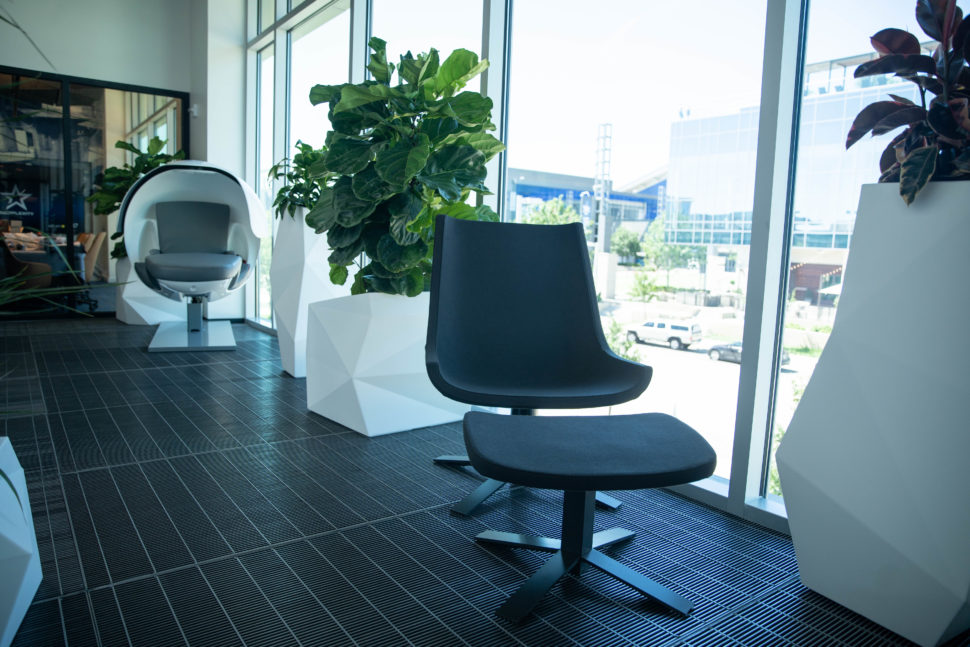 Players have the chance to recuperate in the Decompression Porch, which is full of recovery equipment: cryotherapy, nap pods, natural light, and calming mental relaxation music.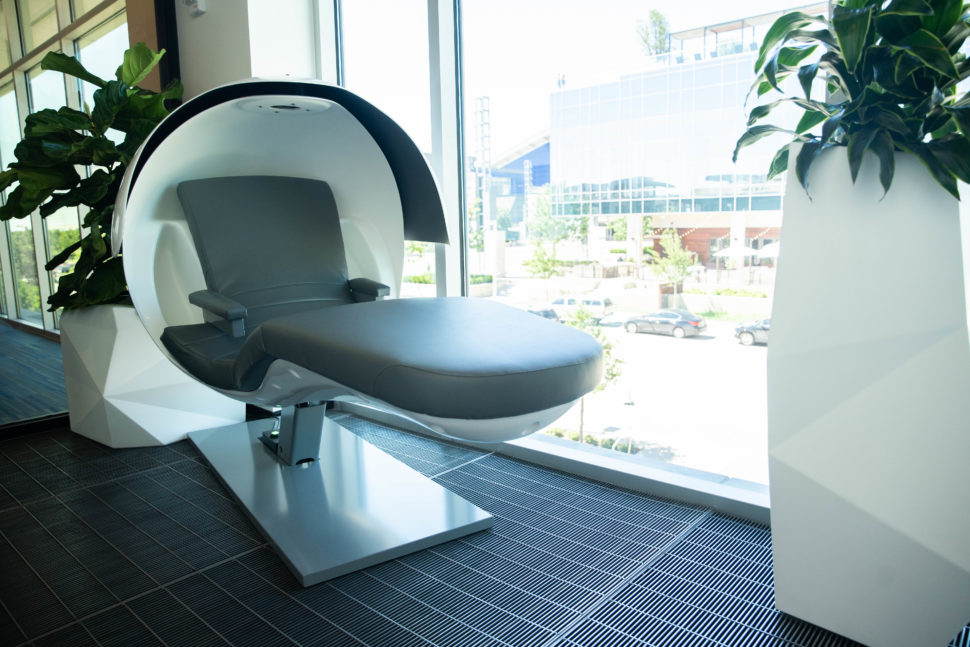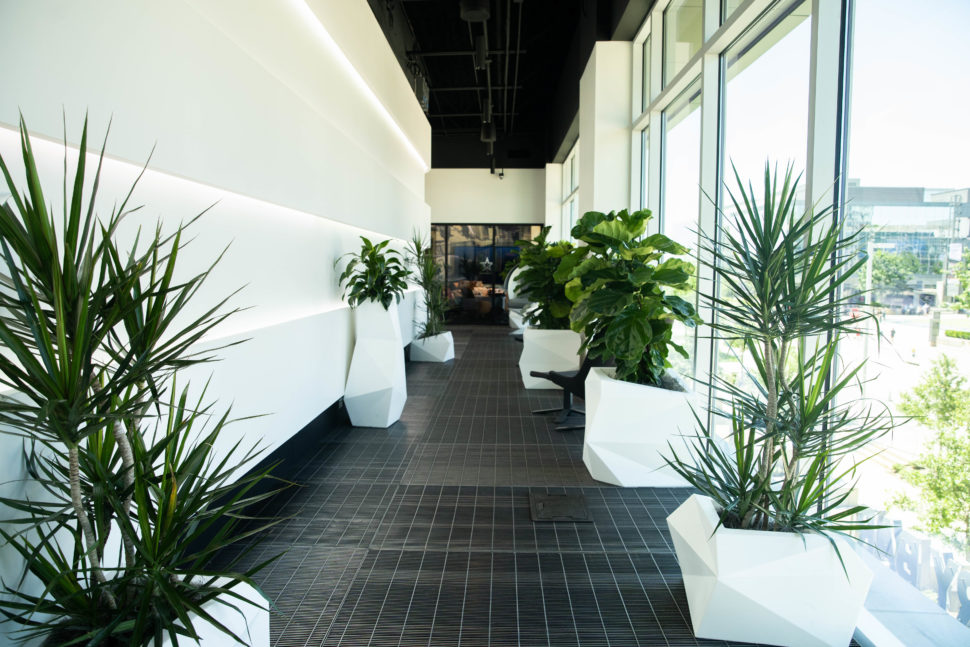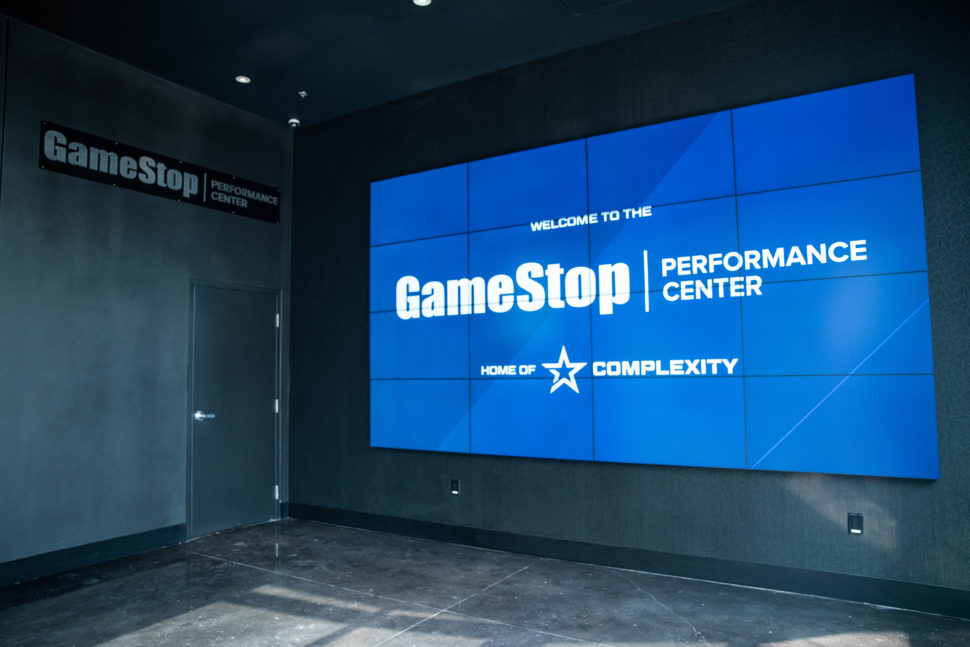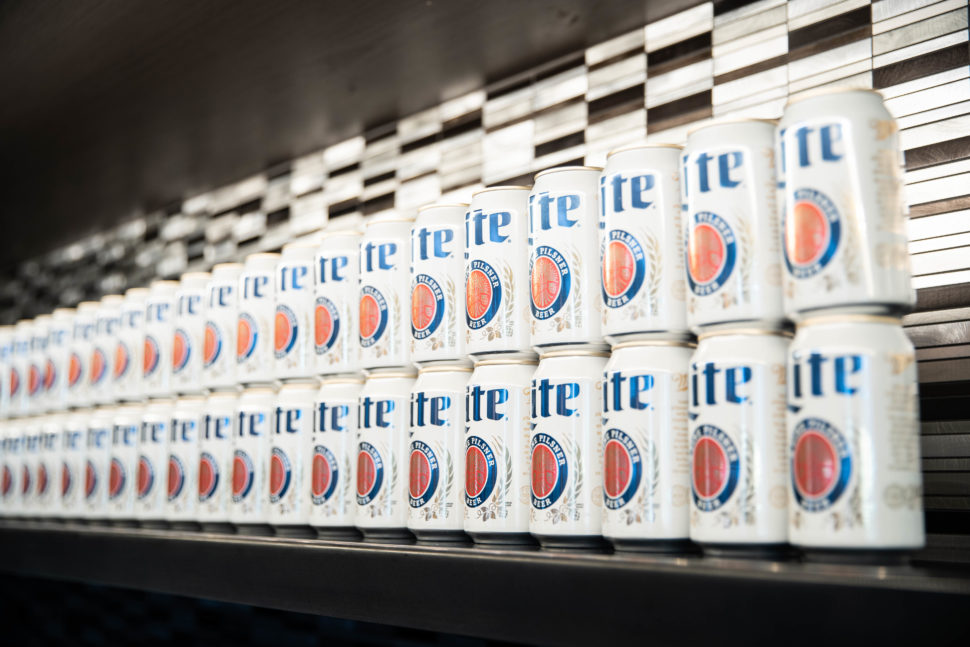 Within the GSPC is the Miller Lite Player Lounge, a dedicated space for players, coaches, and management to relax.
The multifaceted lounge is part of an alliance between MillerCoors and Complexity Gaming, and it includes a variety of elements: Miller Lite beer on-tap for of-age players, an original content series, watch parties at the GSPC, and co-branded merchandise.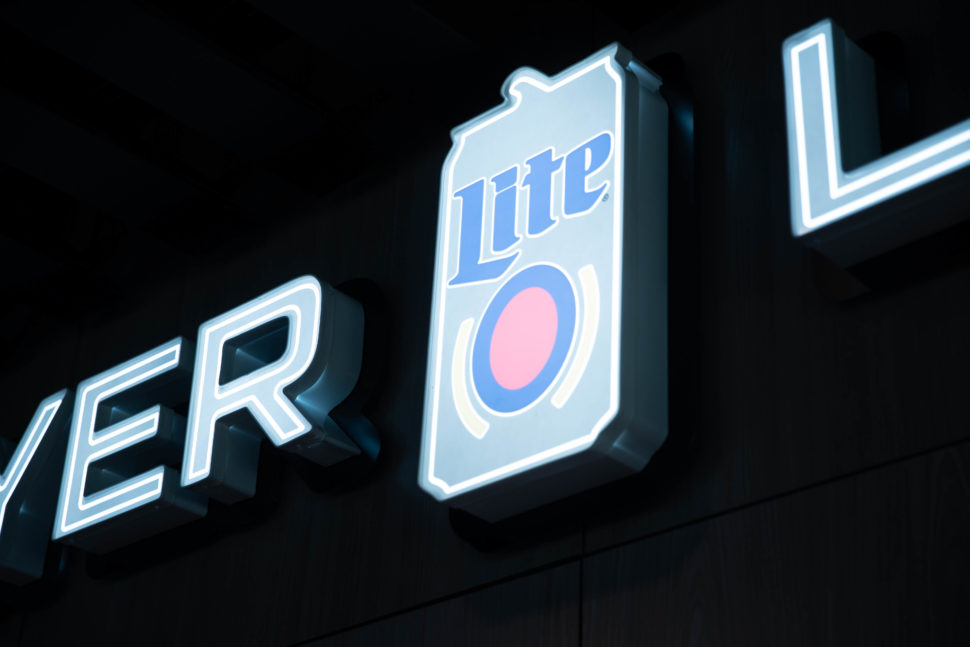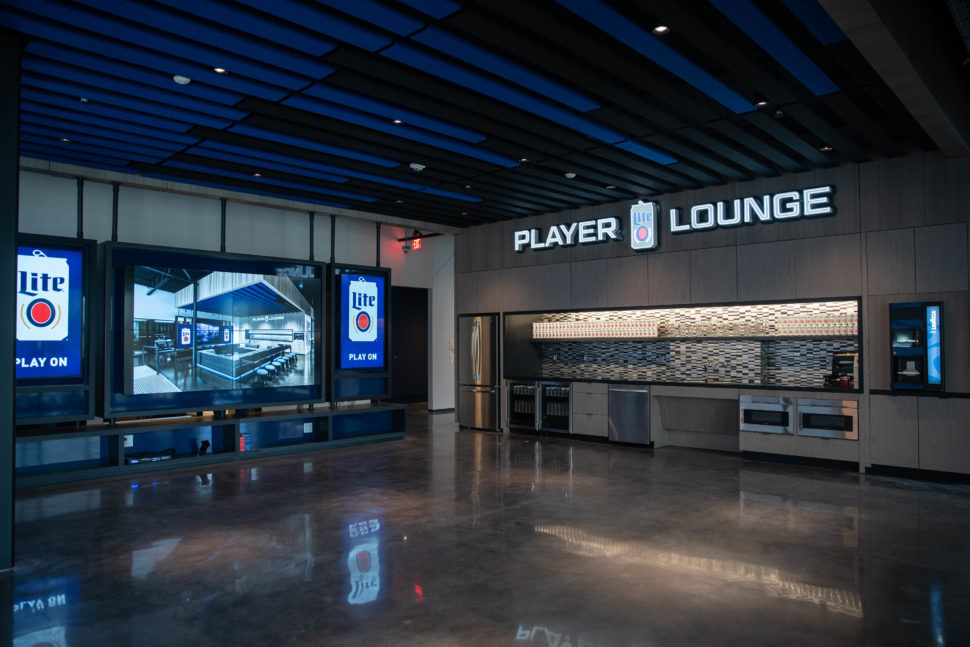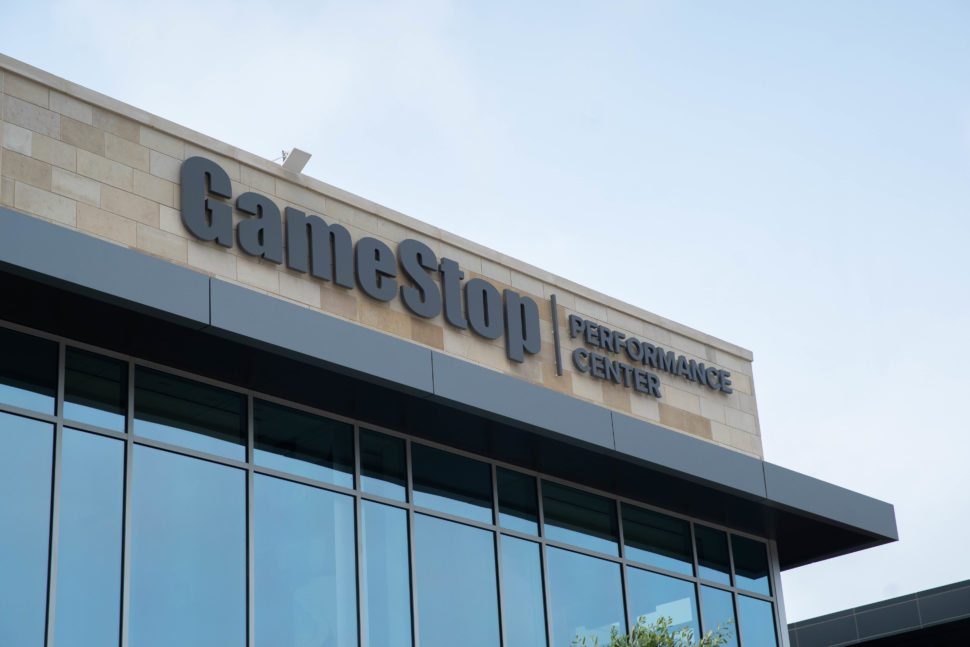 Since The Star is a staple in the Frisco community, the GSPC will be open in summer 2019 for the public to socialize, shop for merchandise, attend events, and enjoy entertainment.
Complexity said the public space will feature a 50-foot LED ribbon, a Planar-provided 18-foot video wall, tablets available for casual gamers, and high-powered gaming stations for esports enthusiasts.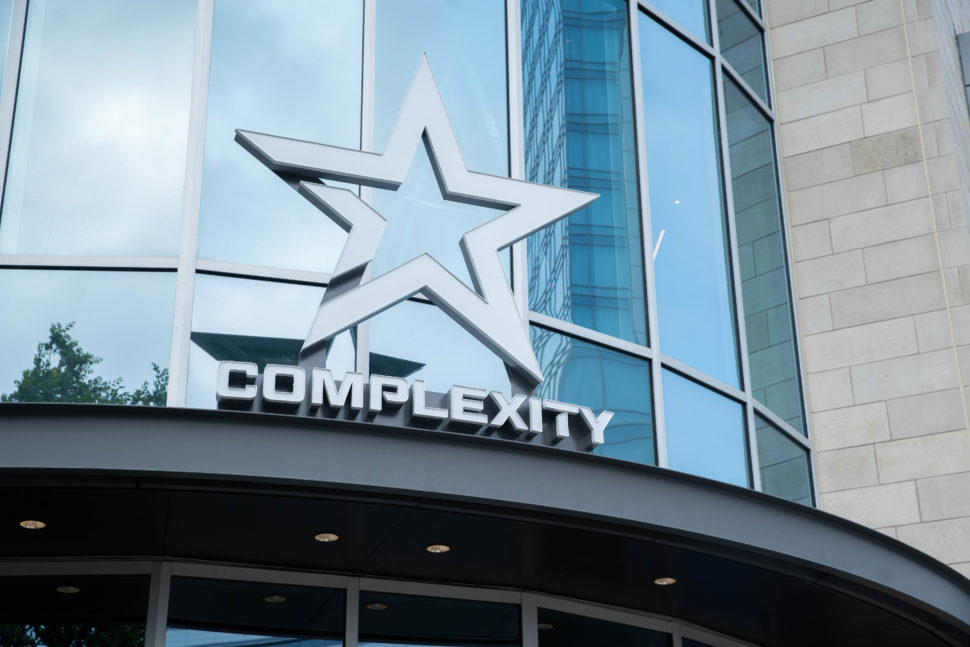 "We believe GameStop is the cultural center for gaming across every local neighborhood, and the GameStop Performance Center will become the epicenter for esports training where amateurs can gain access to insights and strategy from some of the best professionals in esports," GameStop CMO Frank Hamlin said in a statement. "It doesn't get any better for amateurs of all ages looking to learn and compete at the highest level with this state-of-the art training facility."

Get on the list.
Dallas Innovates, every day.
Sign up to keep your eye on what's new and next in Dallas-Fort Worth, every day.