"It's thrilling to see the Proto M step out into the real world."
David Nussbaum
Inventor and Founder
Proto Inc.
.…on bringing the first public activation of Proto's new hologram device to Dallas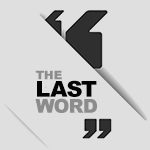 Proto Inc. is the creator of technology that makes hologram-based communication a reality. With awards from CES, SXSW, and Fast Company, the Tim Draper-backed startup is the innovator of a plug-and-play, self-contained holoportation device.
Nussbaum's original holoportation device, a human-sized Epic (above) has grabbed headlines for beaming people around the world in 3D, lifesize form.
Now it's launched a mini-me version of the Epic called the Proto M, which landed in Dallas for its public debut. AT&T used it for the first time in a CAA activation at the Dos Equis Pavilion during the UFORIA LATINO MIX LIVE concert on August 4.
At AT&T's Evolución Lounge, visitors could experience the history of mobile phones with spinning holograms set in a 70s-style vintage pay phone shell. The Proto beamed mobile communication devices from 1995 to today's smartphone.
Nussbaum says that's "especially meaningful because it ties Proto to both the history and the future of telecommunications." 
The message? That the "Proto and holograms are rapidly becoming the next dimension in telecommunications," the startup says.
The Proto M, a 25″ tall version of the 7′ Epic model, will be released in consumer and enterprise editions later this year. The Epic is already in use by top financial institutions, entertainment companies, and Fortune 500 companies around the world.
Dallas-based AT&T, an early adopter of Proto's technology, installed the Epic in May of last year at Mercedes Benz Stadium in Atlanta to allow fans to engage with Atlanta Falcons and Atlanta United FC players during games. Later that year, the telecom giant also used the Epic at the Major League Soccer All-Star Game at Banc of California Stadium in Los Angeles.
LA-based Proto is a venture-backed company that has said it wants to put one of its machines in every home. It's "going to change the way we work, learn, and play forever," Nussbaum said last year when he announced the close of the startup's $12M Series A round.
For more on what's new and next in North Texas, check out Every Last Word.

Get on the list.
Dallas Innovates, every day.
Sign up to keep your eye on what's new and next in Dallas-Fort Worth, every day.