"There's this expression, never put all your eggs in one basket. Well, humanity is in this one basket. We call it the Earth."
Ken Ruffin
President 
National Space Society of North Texas
.…on why NASA plans to send humans back to the Moon and beyond, via NBC 5 DFW.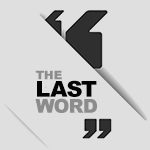 NASA scrubbed two launch windows for the Artemis I Space Launch System rocket last week, due to a liquid hydrogen fuel leak. The flight test was intended to send an uncrewed Orion spacecraft around the Moon, in preparation for a planned human return to the lunar surface in 2025. 
Ruffin was one of thousands of people who traveled to Cape Canaveral in Florida to view the launch. After the two scrubs, he returned to Texas disappointed for now. But he told NBC 5 DFW why he's still excited about the Artemis missions.
"This is the biggest thing NASA has done, literally since the year 1967," he told the station. 
Ruffin leads the local chapter of the National Space Society, an educational nonprofit that works to "advance the cause of space exploration, development, and settlement." He explained why it's important to slip the bonds of earth and send humans to new horizons.
"We're obviously on the Earth," he told NBC 5 DFW. "If we're also on the Moon, if we're also on Mars, if there's something catastrophic that happens at any one of these locations, something so bad that it gets to the point that humanity cannot survive, well, there will still be humanity surviving elsewhere. So, it's literally the survival of our species."
For more on what's new and next in North Texas, check out Every Last Word.

Get on the list.
Dallas Innovates, every day.
Sign up to keep your eye on what's new and next in Dallas-Fort Worth, every day.