"Home buyers should remember that while you marry the home, you date your rate."
Ben Caballero
CEO 
HomesUSA.com
.…on how Texas home builders are "scrambling" as interest rates rise.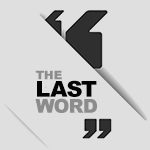 Caballero—a three-time Guinness Book of World Records holder for most current annual home sale transactions through MLS by an individual sell-side real estate agent—should know a thing or two about interest rates. And he says the recent spikes have got Texas home builders "scrambling."
"With inventory increasing, and the pace of new home sales starting to slow, builders are implementing multiple strategies to avoid price reductions," Caballero says in the latest HomesUSA.com New Home Sales report. The strategies include offering incentives to buyers and higher commissions and bonuses.
For anxious home buyers, Caballero's point about "dating" your rate is more than a fun play on words. He notes that most people refinance their purchase loan in the future, when rates might perhaps be lower than they are now.
According to the report, the 3-month average of September home sales across Texas was marginally higher. However, home sales in its two biggest markets, Dallas-Fort Worth and Houston, were down slightly. DFW home sales in September were 1,144 versus 1,149 in August, and Houston's came in at 1,373 versus 1,442 in August.
The 3-month moving average of new home prices in September in Dallas-Fort Worth was $502,686 versus $512,934 in August, the report added, indicating a nearly $10,000 dip, the report shows.
For more on what's new and next in North Texas, check out Every Last Word.

Get on the list.
Dallas Innovates, every day.
Sign up to keep your eye on what's new and next in Dallas-Fort Worth, every day.