"No two crises are the same."
Lorie K. Logan
President and CEO
Federal Reserve Bank of Dallas
.…on the importance of innovation in the handling of crises, via the Federal Reserve Bank of Dallas.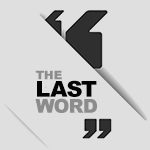 Last May, Logan was named the 14th president and CEO of the Federal Reserve Bank of Dallas. In a virtual town hall, she answered questions about her background and her priorities for the district she oversees—which consists of Texas, northern Louisiana, and southern New Mexico.
A post by the Dallas Fed captured some of Logan's comments, including her work for the Federal Reserve during 9/11 and the Great Recession of 2007-2009.
In a crisis, she noted, it's key for the central bank to be "clearly communicating that it's open for business, and that it's available to provide liquidity to financial markets."
"Another lesson that I've taken from my experience managing crises is the importance of innovation; no two crises are the same, and economic and financial conditions change over time," Logan said.
On her move to Texas
"There were a number of things that really excited me about the opportunity to lead the Dallas Fed—the overall size and diversity of the economy in the region and its influence on the nation as a whole," Logan said. "This district has a very dynamic economy, and the communities that make up the district are essential contributors to the nation's economy as a whole."
"I want to build upon the work that we already do in serving the community as well as leverage the district in providing services to the Federal Reserve System more broadly," she added.
On fighting inflation
"Bringing inflation down is our most urgent task because it's causing hardships for businesses and households around the world," she added. "As president of the Dallas Fed, and as a Fed policymaker, [I believe] our No. 1 priority has to be to restore price stability."
On how tech is changing the financial sector
"I've focused on technological innovation in the financial sector and, in the last several years, on the way in which that innovation is changing financial services and broadening inclusion to a larger set of [people] in our country," Logan said. "Understanding what's driving investment and innovation and technology here in the Eleventh District will be another key area of focus for me, one that I'm excited to learn more about."
For more on what's new and next in North Texas, check out Every Last Word.

Get on the list.
Dallas Innovates, every day.
Sign up to keep your eye on what's new and next in Dallas-Fort Worth, every day.