Jeremy Grunewald
CEO
Devil's Cask
.…on the startup's aegis coating for whiskey barrels, via the Fort Worth Star-Telegram.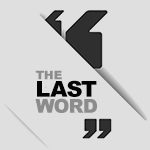 Grunewald is one of four principals of Devil's Cask, along with Stella Amador, Jonathan Dietzel, and Fort Worth-based COO Chase Ament. All four were roofers who teamed up after Grunewald had a light bulb moment while touring a Jameson Whiskey distillery in Ireland, according to the Star-Telegram's Brayden Garcia.
After learning that Jameson loses up to 26,000 bottles a day of barreled whiskey due to evaporation, Grunewald flashed on his years-long effort to develop a silicone-like Aegis Coating as a finishing for roofs. He got the other three principals on board, and now they say their patented coating can help distillers retain up to 40% of the whiskey that would typically be lost through the "angel's share" of evaporation, Garcia writes.
The team currently has their product on around 75 barrels of slowly aging whiskey, including at places like Blackland Distillery in Fort Worth—and hopes in coming years to have it on hundreds, perhaps thousands of barrels. 
The company's fluid vapor barrier is applied to the exterior of whiskey barrels, and acts as a shield by reducing evaporation and minimizing leaks. The result? Increased yields of distilled spirits while maintaining the desired quality and taste, Devil's Cask says.
Ultimately, Devil's Cask aims to help advance distillers into the future, "not just [to] produce new whiskeys, new flavor profiles, and new wood, but to make their company technologically advanced and innovative," Grunewald told the Star-Telegram.
You can read Garcia's story by going here.
For more of who said what about all things North Texas, check out Every Last Word.

Get on the list.
Dallas Innovates, every day.
Sign up to keep your eye on what's new and next in Dallas-Fort Worth, every day.