Get ready to feast your eyes: A triple shot of great design winners has been unveiled by the Dallas Chapter of the American Institute of Architects. 
On Thursday, AIA Dallas announced the 2022 winners of the Ken Roberts Memorial Delineation Competition, the AIA Dallas Unbuilt Awards, and the Student Design Awards. The awards recognize "new visions for the built environment and innovative uses of technology materials, methods, and design."
Here's a look at the winning entries from all three competitions.
AIA Dallas' Ken Roberts Memorial Delineation Competition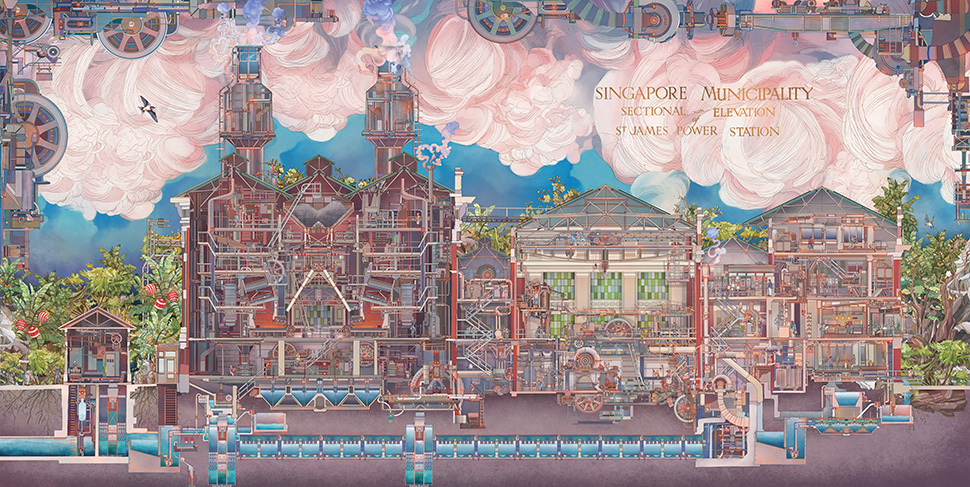 Jerome Xin Has Ng's entry above—a sectional elevation of the St. James Power Station for Singapore Municipality—won a 2022 KRob juror citation and is one of 10 entries honored this year.
Drawings are the heart and soul of architecture—and this competition celebrates some of the best exemplars of the art form. With 197 entries from 13 countries in 2022, the "KRob" Competition is the longest-running architectural drawing competition on earth.. Established in 1974, KRob prizes are given to original works that best represent the artistic qualities of architecturally inspired drawings.
The KRob jury included Jennifer Bonner, director at MALL and associate professor at Harvard GSD; Carrie Norman, AIA, partner at Norman Kelley LLC and assistant professor at Tulane University; and Melissa Shin, AIA, principal and Co-Founder at Shin Shin.
"On behalf of the jury, I was amazed by the high level of technique, craft, and creativity in all of the entries, and really appreciated the compelling stories layered within each submission," Shin said in a statement.
Here are the nine other KRob winners: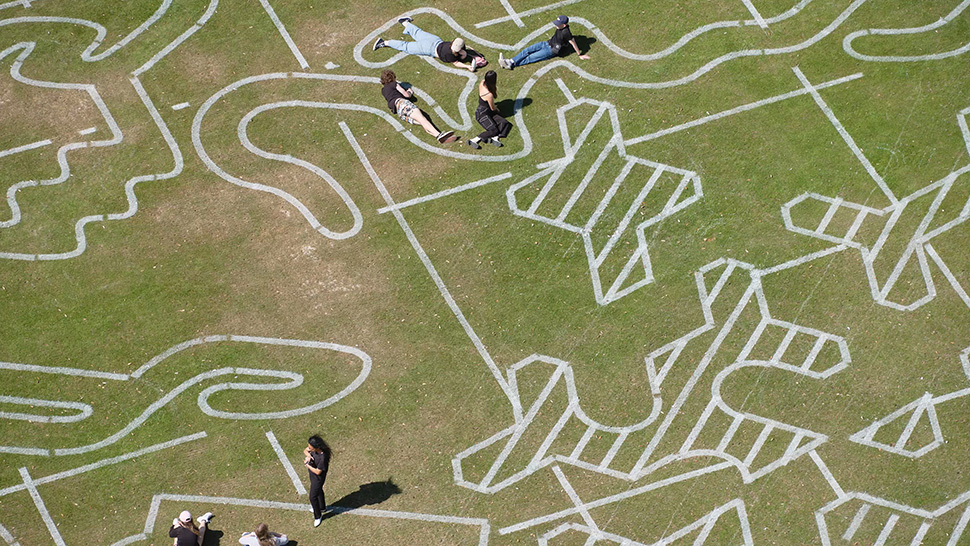 The KRob Professional Award for Excellence in Digital/Hybrid Media went to a workshop led by Columbus, Ohio-based Outpost Office. The workshop was hosted by the Texas A&M University chapter of AIAS. A&M's architecture quad (above) was covered by labyrinth patterns created by environmental design students. A robot rolled across the great lawn to transfer the designs to the ground. 
—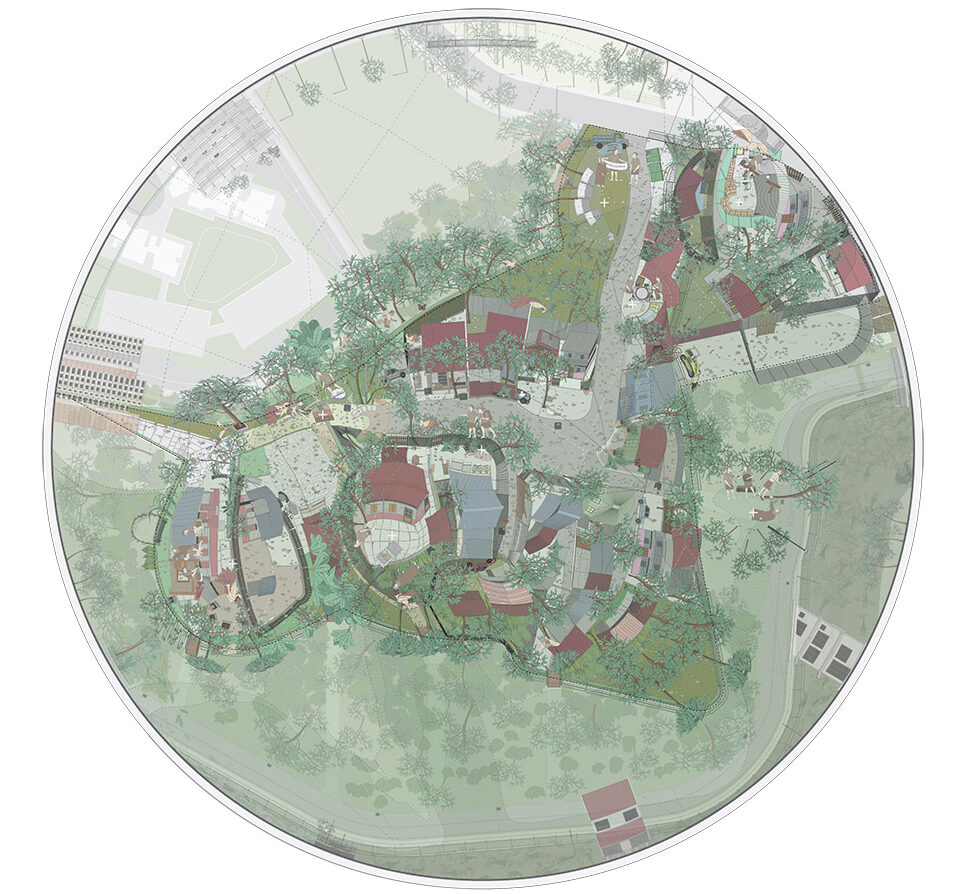 The KRob Student Award for Excellence in Digital/Hybrid Media went to Eugene Tan for the entry above, which seems to live within a veritable world of its own vision. 
—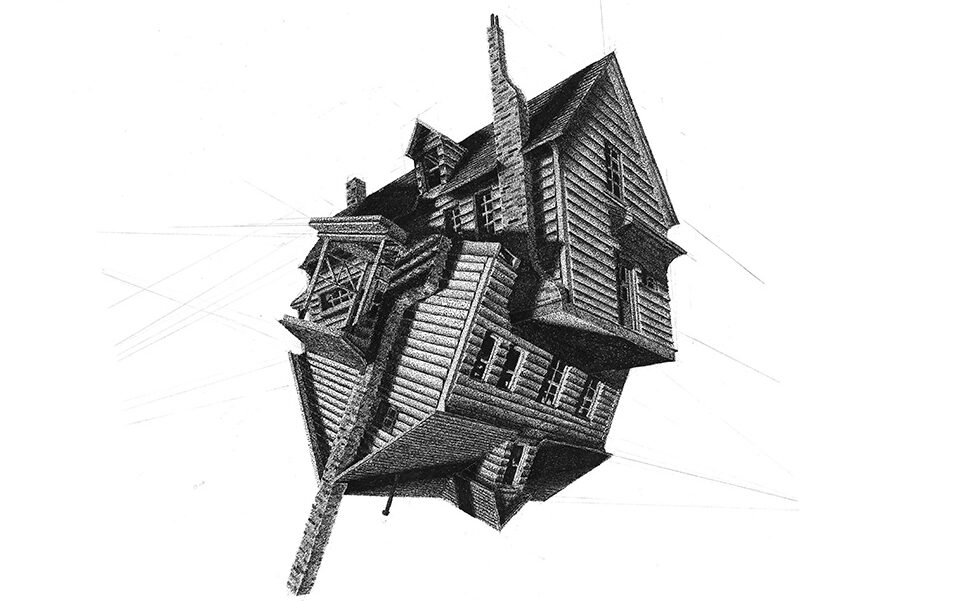 The KRob HKS Professional Award for Excellence in Hand Delineation went to Patrick Baucum for the entry above. 
—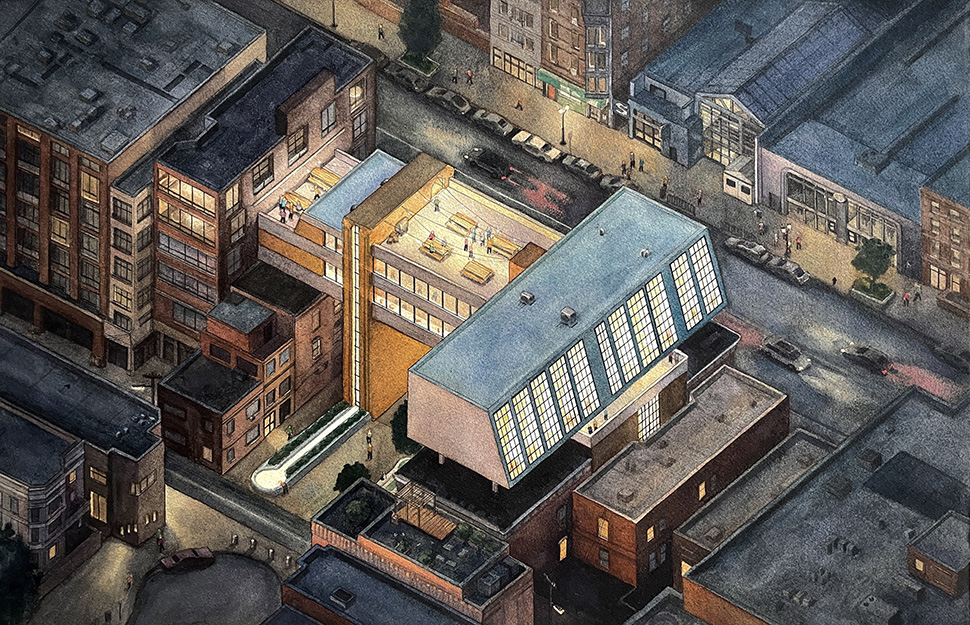 The KRob HKS Student Award for Excellence in Hand Delineation went to Austin Bower for the entry above.
—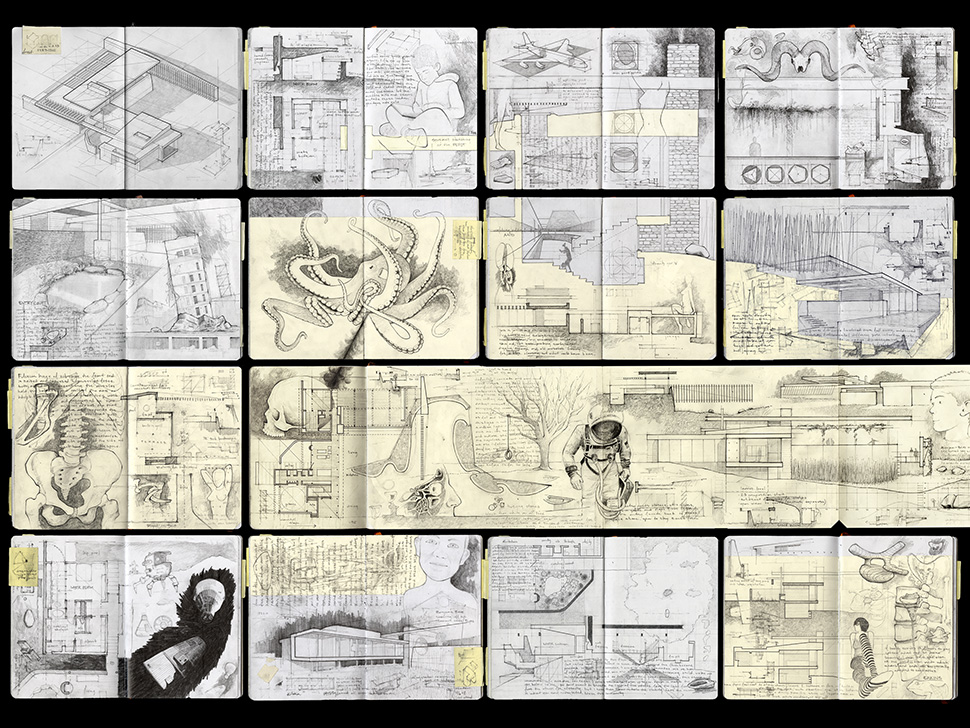 The KRob Richard B. Ferrier Award for Best Physical Delineation went to Dustin Wheat, AIA, for the entry above.
—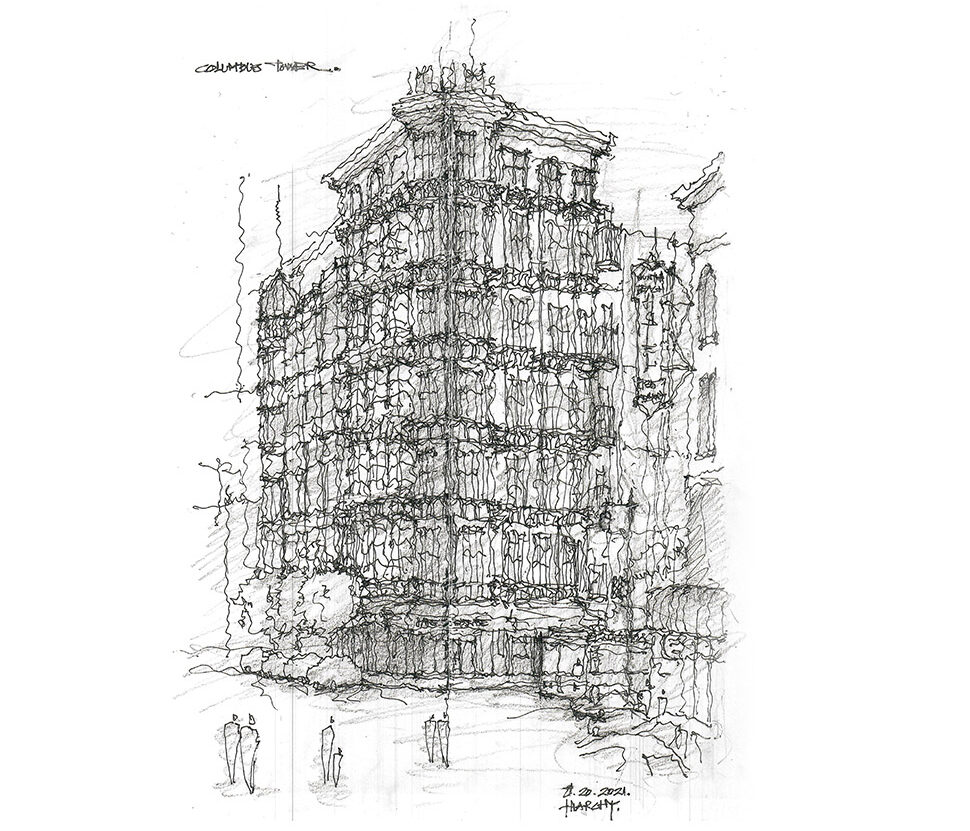 The KRob Kevin Sloan Award for Best Travel Sketch went to Hy Nguyen for the entry above.
—
The KRob Award for Excellence in Animation went to Gideon Schwartzman for the entry above.
—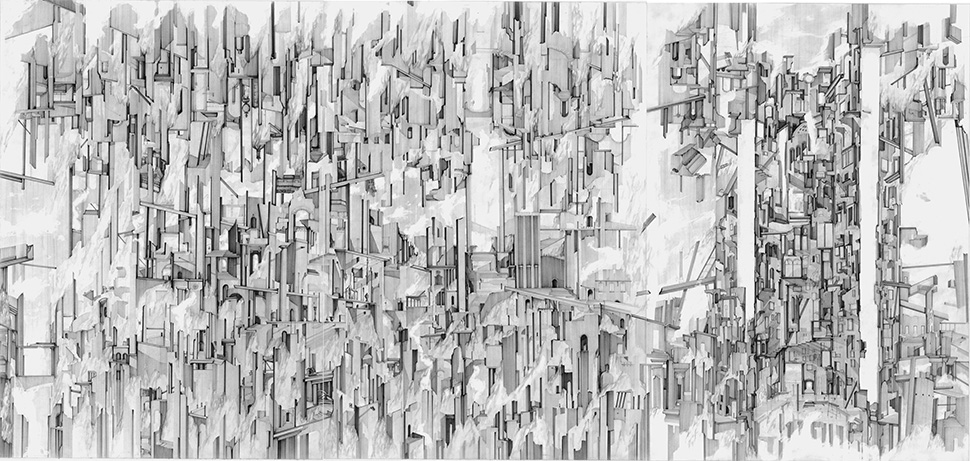 A KRob Juror Citation was awarded to Clement Laurencio, RIBA, for the entry above.
—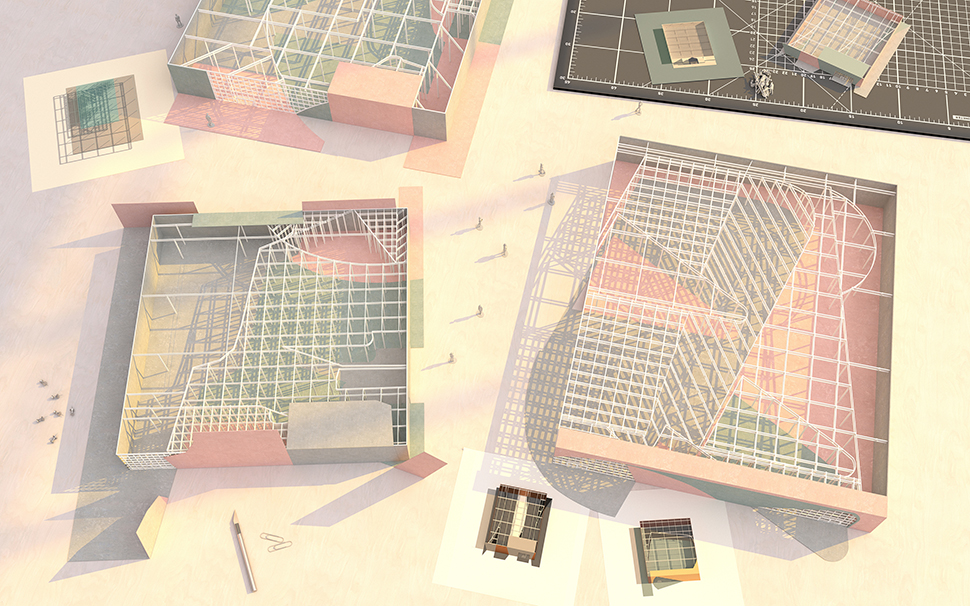 A KRob Juror Citation was awarded to Zachary Tate Porter for the entry above.
—
AIA Dallas Unbuilt Design Awards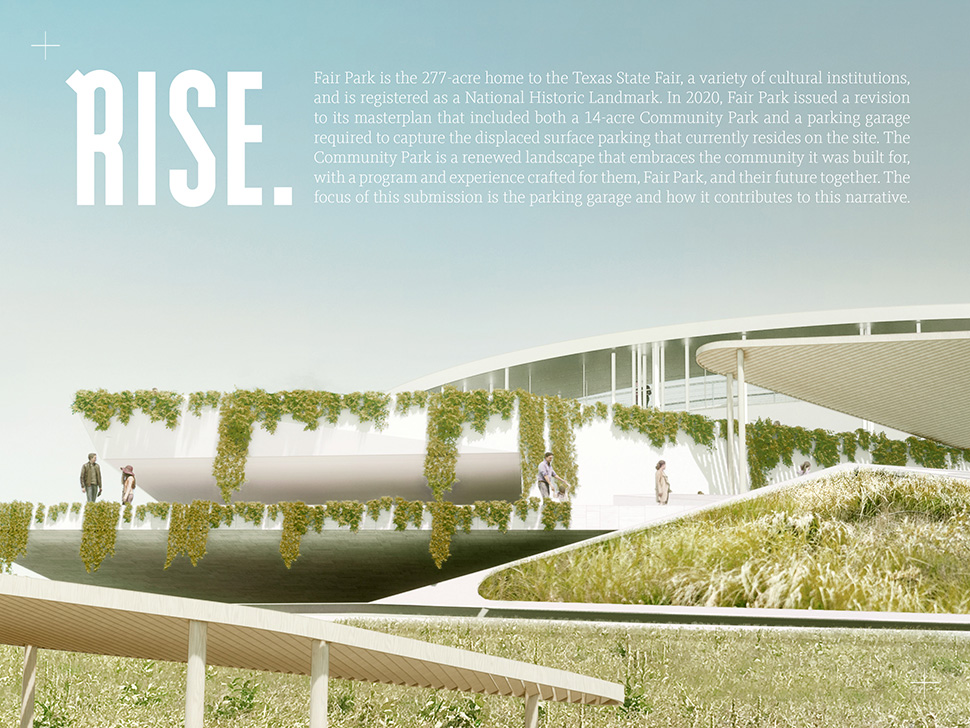 One 2022 AIA Dallas Unbuilt winner (above) was for a Fair Park parking garage in Dallas. Designed by global design and architecture firm Gensler, the garage was envisioned to be adjacent and connected to a new, 14-acre community park. 
Some of architecture's greatest hits never actually get built. Instead, they're celebrated and studied for years to come by practitioners seeking inspiration from what might have been—or what still might one day be.
The Unbuilt Design Awards showcase "progressive ideas and dynamic design solutions" by Dallas architects. The jury included Isaac Michan Daniel, principal at Michan Architecture; Natalya Egon, AIA, associate at Snow Kreilich Architects; and Elle Gerdeman, AIA, design critic in architecture at Harvard GSD and principal at CO—G Architecture.
"The Unbuilt Design Awards represent a fantastic opportunity to recognize architectural work that doesn't yet or may never exist," juror Egon said in a statement. "So much of our work as architects goes unbuilt and unseen by a larger audience. It's been a pleasure to get a snapshot of what architects in Dallas are working on, and to see it through different lenses of scale, typology, and context." 
"What we saw in the four winning entries was an imaginative use of context and site histories in order to rethink typology norms," said Unbuilt juror Gerdeman. She added that the Unbuilt designs ranged from "subtle adjustments to complete hybrids," with each entry speculating "on ways to smuggle in more social agency." 
Here are the three other Unbuilt winners:
Deep-Rooted Ellum was designed by Dallas-based architecture and design firm Corgan, which was founded more than 80 years ago. The proposal was inspired by the deep-rooted culture of Dallas' Deep Ellum neighborhood. Its aim was to "imagine a walkable sustainable, and 24/7 Deep Ellum" that would solve issues of "crime, dilution of cultural distinctiveness, and lack of public open spaces."
—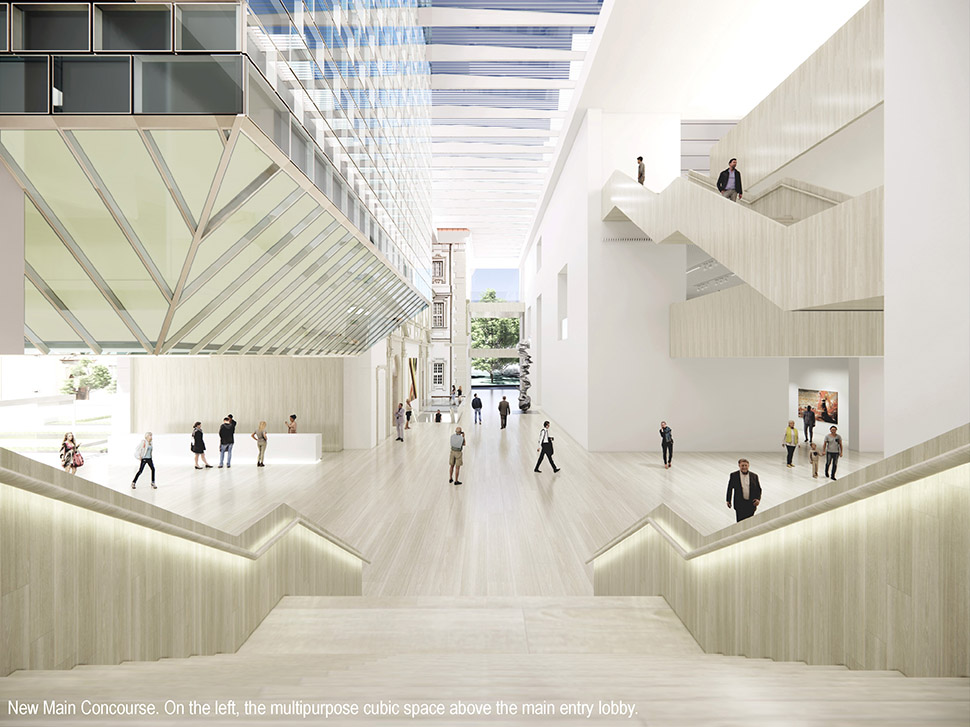 The Unbuilt winner above is a design for an art museum in Vilnius, Lithuania, by Fernando Teruya of Irving-based FTA Design Studio. 
—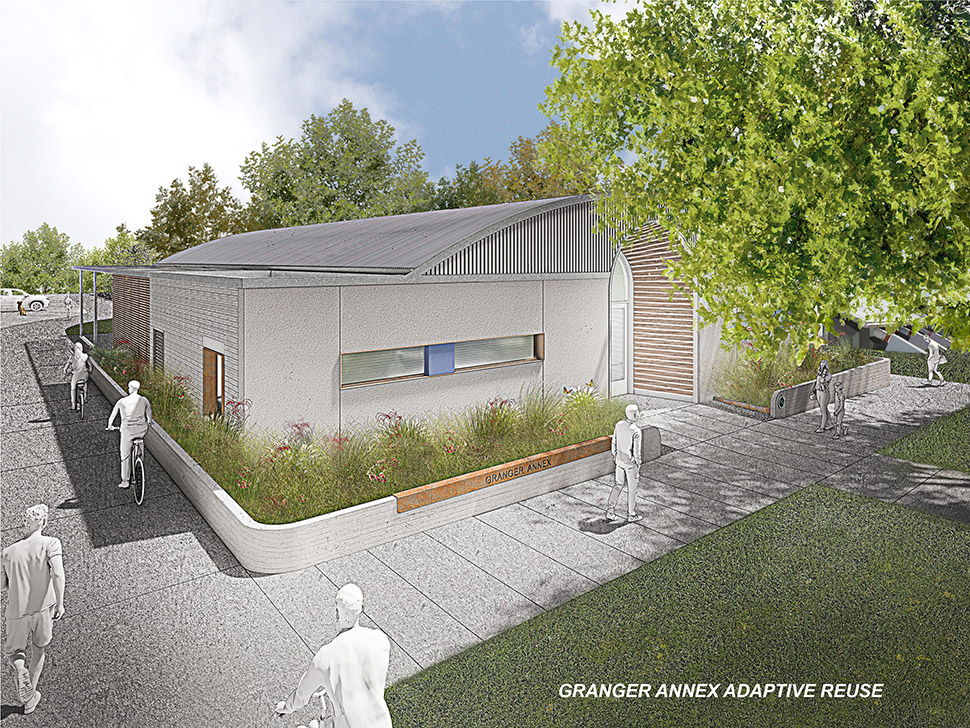 The Unbuilt award winner above was was for a Granger Annex Adaptive Reuse project, designed by OFFICIAL, LLC, a Dallas-based architecture, interiors and furniture design studio.
—
AIA Dallas Student Design Awards
Established in 2018, the AIA Dallas Student Design Awards recognize "the innovative and thoughtful work of students in collegiate architecture programs across Texas." This year's awards were juried by the 2021 AIA Dallas Design Award recipients.
The 2022 jury included Bang Dang, founding partner of Far + Dang; Brian Kuper, AIA, design principal at GFF; Samuel Mortimer, AIA, managing partner at The Planning Agency; Ricardo Munoz, AIA, associate principal at Page; Yen Ong, AIA, partner and co-founder of 5G Studio Collaborative; and Ron Stelmarski, FAIA, principal and design director at Perkins&Will.
Four awards were presented this year, including one for Danking Bhujel's "Courtyard Hospital" design shown at the top of this article.
Here are the other 2022 Student Design Award winners: 
Eric Pham, a student at the University of Texas at Arlington, won an award for his Embassy in D.C. design, above.
—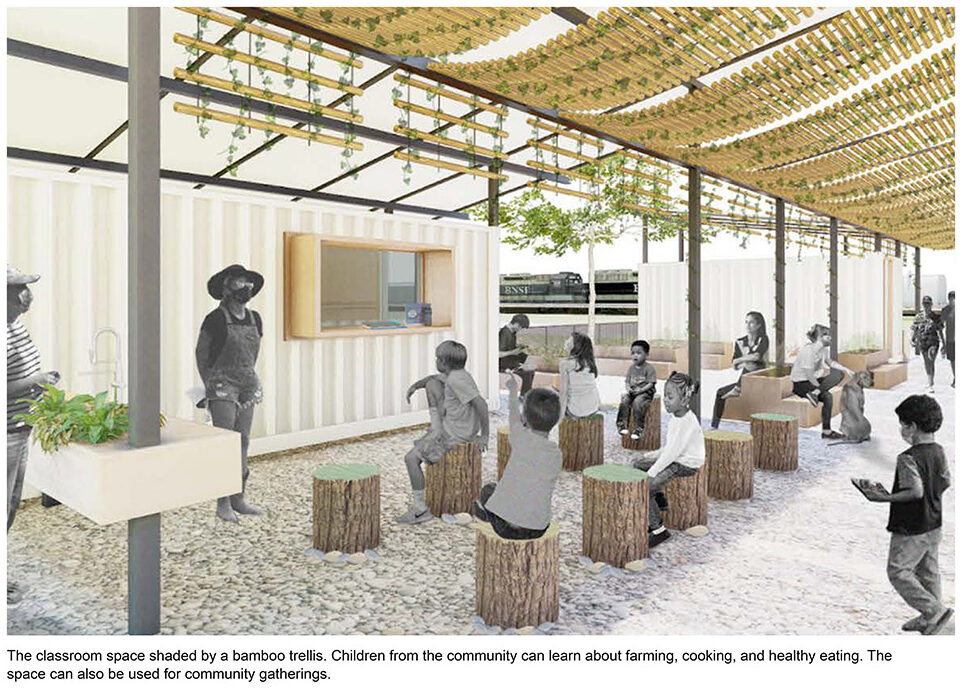 A design team from the University of Texas at Arlington won another Student Design award for the Joppy Momma's Farm project above. The award went to students Gerardo Alvarez, Melisa Ayala, Elizabeth Butler, Nathalie Cardenas, Avery Grandmaison, Jonathan Guzman, DJ Jang, Hortence Keita, Luis Leija, Hannah Milner, Keely Morgan, Alfredo Pacheco, Walter Perez, and Dal Thibian. Their instructor was Julia Lindgren.
—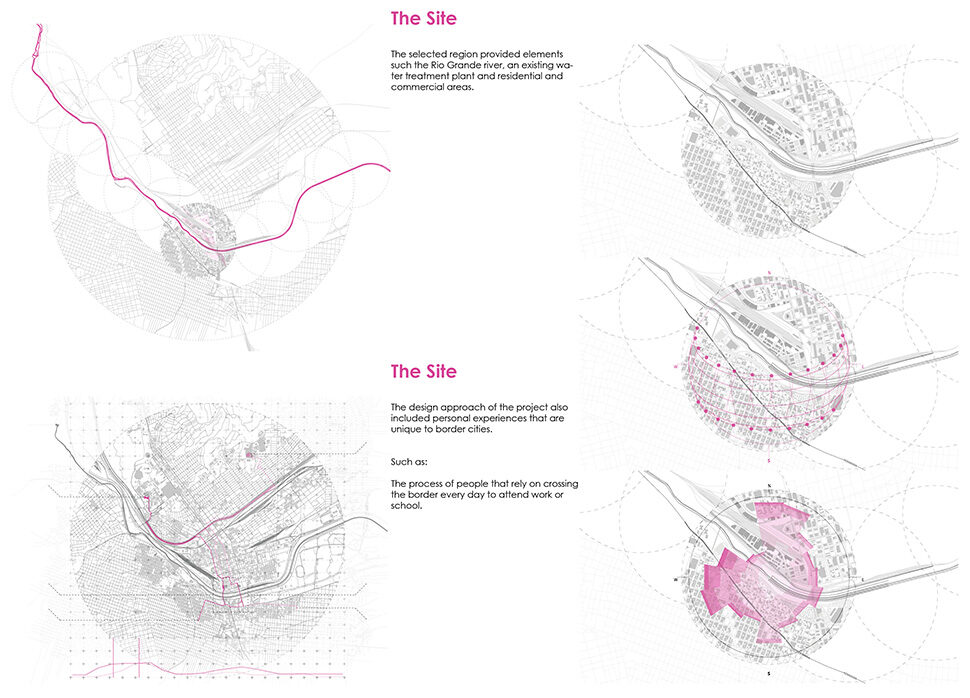 Texas A&M student Karla Padilla won a Student Design award for her entry above, entitled Bi-National Connection.
—
AIA Dallas entries are on display now though August 5
Finalists of the Ken Roberts Memorial Delineation Competition and all entries in the AIA Dallas Unbuilt and Student Design Awards are on public display now through August 5. You can see them in a joint exhibition titled "vision / imagination" at the Architecture and Design Exchange, 325 N. St. Paul Street, Suite 150 in Dallas. The works will be on display through August 5.
The AD EX is open Tuesday through Saturday. For more information, go here. Finalists and winning entries can also be viewed online here and here.  

Get on the list.
Dallas Innovates, every day.
Sign up to keep your eye on what's new and next in Dallas-Fort Worth, every day.