Do you have a video camera? Do you want to let your inner filmmaker out to roam free? Do you have 24 hours free?
If the answer to these questions is "yes," join the Video Association of Dallas' 16th Annual 24-Hour Video Race, which kicks off Friday and runs through Saturday.
Your short video will end up on the wide screen — and could be aired on KERA-Channel 13.
Show up at the Angelika Film Center, 5321 E. Mockingbird Lane, in Dallas at 11:59 p.m. Friday and pay your $50-$100 registration fee. You will then have 24 hours to convert the film theme, prop, location, and line of dialogue you receive into a full-fledged film masterpiece, with a run time of less than five minutes.
Your creation will be screened at Angelika Film Center.
Your creation will be screened at Angelika Mockingbird — and if the judges really like your work, it'll be shown again. Prize-winning videos will be posted on You+Media Dallas, and be eligible for a slot on KERA Channel 13's "Frame of Mind."
Afraid you won't fit in because of age or experience? No worries. Race team categories allow all creative types, from elementary school students, to amateur videographers, to professional filmmakers. Teams and individuals are welcome.
Want more information? Click here. 
---
PHOTO GALLERY
Need some inspiration? Here are a few highlights from the finish line at the 2016 24-Hour Video Race finals.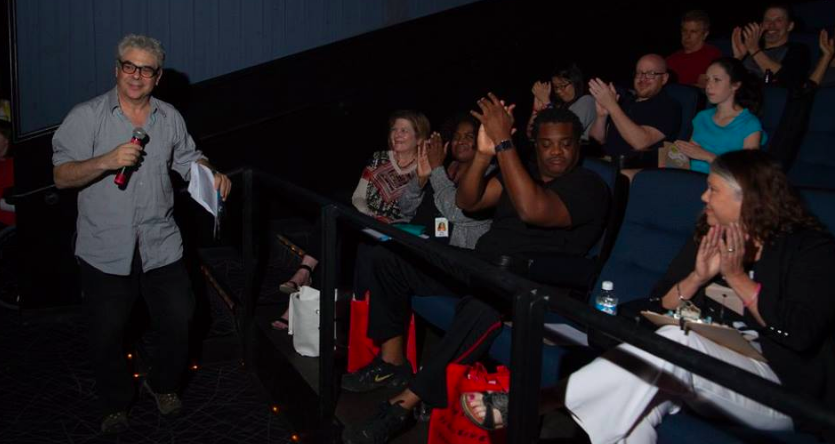 Race Director Bart Weiss at the 24 Hour Video Race of Dallas Finals with Judges Joan Rosenzweig, Dawn Burkes, King Hollis, and Laura Neitzel at Angelika Film Center in Dallas.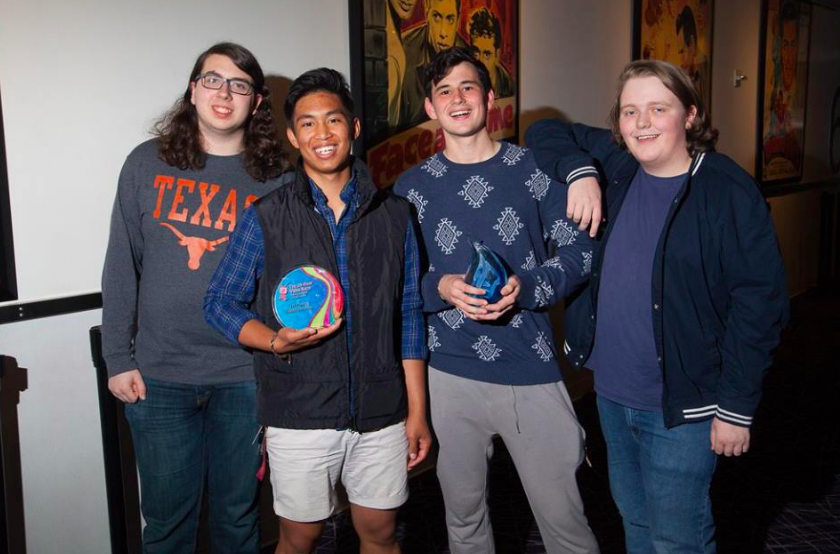 2016 Winner of the Joel Rosenzweig Award sponsored by the Dallas Producers Association at Angelika Film Center in Dallas.
2016 3rd place winners for Minor Motion Pictures, the producers of Old Enough to Know Better, with race director Bart Weiss.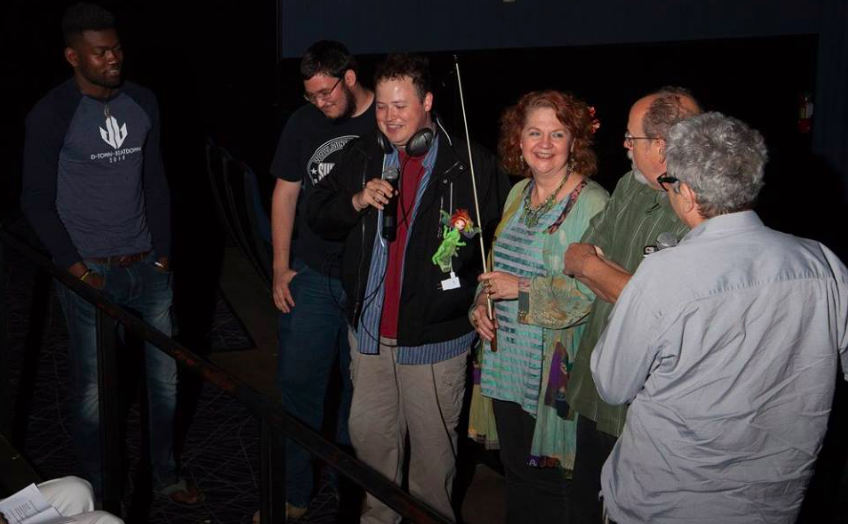 Bart Weiss chats with the Drone Division racers.