Dallas-based AT&T Inc. is taking the next steps to get its ambitious Project Air-Gig off the ground—an undertaking that will use the power grid to help the nation span its digital divide.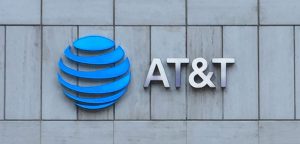 The company said that it's starting discussions with technology suppliers to begin testing and building commercial-grade Project AirGig equipment, and that it is looking at another field trial focused on "aspects of surface-wave systems." That would provide a major ingredient in the 5G world of the future, AT&T said.
"Two years ago, AT&T revealed breakthroughs by researchers at AT&T Labs that became what we now call Project AirGig. It uses the power grid, which reaches almost every American, to deliver broadband internet," AT&T Labs President and Chief Technology Offer Andre Fuetsch said in a release. "We've applied for more than 500 patents for AirGig and conducted field trials both in and outside the United States. And today, we're confident that we're on the cusp of a technology that could potentially help to solve the digital divide in this country."
No date has been set yet for commercial deployment of AirGig, but the company said that it is moving closer to reaching that milestone each day.
AT&T also said that next year, it will expand field trials with its technology supplier with the aim of eventually making gigabit-speed internet as widespread as electricity.
A trial of AirGig technology was launched last year in Georgia with Georgia Power with encouraging results, AT&T said. Using a combination of mmWave and LTE spectrum, AT&T was able to provide a fixed wireless application to participating homes.
"… today, we're confident that we're on the cusp of a technology that could potentially help to solve the digital divide in this country." 
Andre Fuetsch 
So, what is AirGig and and will it improve our world?
High speed internet is an integral part of our lives, whether its on our mobile devices or laptop computers, but unlike electricity, high speed internet is still not available to us all.
AT&T reported that roughly a third of the nation lacks high-speed or broadband internet access.
That's where Project AirGig can rise to the occasion, via the grid of power lines that criss-cross the country. Utilizing AT&T's technology, AirGig turns the power grid into a tool for nationwide connectivity.
AIRGIG USES BREAKTHROUGH TECHNOLOGY
AT&T Labs invented such things as low-cost plastic antennas, a radio distributed antenna system (RDAS), mmWave surface wave launchers, and inductive power devices.
The company said that the RDAS reconstructs signals for multi-gigabit mobile and fixed deployments, and with that a system was found that effectively delivers not just broadband, but mobile traffic as well. The mmWave surface wave launchers can power themselves via inductive power devices without a direct electrical connection.
Those devices then create a high-speed signal that travels along or near the wire, but not through it, AT&T said. That signal can reach locations that once were considered difficult to serve, the company said.
READ NEXT
Business as Mutual: Frisco Station, AT&T Collaborate on Building Community Connected With 5G Tech

Get on the list.
Dallas Innovates, every day. 
Sign up to keep your eye on what's new and next in Dallas-Fort Worth, every day.