Armed with 360-degree cameras, license plate recognition, and the ability to sniff out and identify cell phones, the new K3 and K5 autonomous robots could revolutionize building security and, someday, law enforcement.
Developed by Knightscope, the wheeled robots have been deployed in data centers, shopping centers and corporate campuses throughout California.
Now, the Mountain View, California-based company has received interest from police departments.
"Our long-term goal is to be able to predict and prevent crime within a geofenced area," said Stacy Stephens, vice president of marketing and sales for Knightscope. "Law enforcement agencies are slow to adopt technology. They want to make sure it's proven and not sending out false alarms."
"Our long-term goal is to be able to predict and prevent crime within a geofenced area."
Stacy Stephens
Stephens lives in McKinney and worked as a police officer for the city of Coppell prior to helping found Knightscope. He recently showed off the robot's capabilities at the University of Texas at Arlington, where Stephens once attended school.
Knightscope rents the robots for $5,000 per unit per month. That equates to about $7 an hour. The client can either monitor the robots itself, hire Knightscope to watch them or hire a private security firm that contracts with Knightscope.
Clients include Microsoft, Golden Center 1, home of the Sacramento Kings, movie theaters, and cyber security firms.
The robots use their five senses to navigate an environment, doing complex calculations every second to determine where they are.
Here are the sensors:
Lasers

Ultra-sonic sensors (Similar to proximity sensors on vehicles)

GPS

Wheel odometry (Measuring how far each wheel travels in a space)

Inertial measurement (Measuring tilt and elevation)


It uses another set of sensors and technology to detect crime and alert authorities:
360-degree video records high-definition video in all lighting conditions

Speakers can broadcast audio messages, both pre-recorded and live. This can alert the public of pending danger or let people know they are trespassing or breaking the law. The message can be broadcast through one robot or all of them.

There's also two-way communication so someone can use the robot as a lifeline if they are in trouble.

License plate recognition can scan up to 1,200 license plates at a time. It compares the plates to a database, identifying who is supposed to be there, who might be suspicious and who is prohibited.

Thermal cameras can detect heat anomalies, finding an overheated unit or pipe. It helps monitor the temperature of mechanical devices.

People detection helps identify who should be there, a janitor in the middle of the night, or a terminated employee who is prohibited, for example.

Signal detectors scan for WiFi connections on mobile devices, tablets and computers within 100 meters. It can identify device type, carrier and MAC address for a specific wireless device. They can narrow that down to a suspect if there's a crime and will instantly know when they return to the scene. They can also find a lost cell phone or detect if there's a cell phone left on-site that could be potentially dangerous.


The K3 and K5 can self-charge and operate 24 hours a day.
The hefty robots are actually weighted down so they can't be picked up or knocked over easily. The smaller K3 version is 4 feet tall, 2 feet wide, and weighs almost 300 pounds. The bigger K5 is meant for outdoor use and stands 5 feet tall, 3 feet wide, and weighs more than 300 pounds.
For the non criminals, the robots aren't that scary, actually resembling R2D2 from the Star Wars films.
"The robot selfie has actually become quite popular, which is always cool."
Stacy Stephens
"The public has actually taken a shining to them," Stephens said. "The robot selfie has actually become quite popular, which is always cool."
For security firms, they represent more eyes and ears on critical assets, high-crime areas, or other trouble spots.
"It provides situational awareness, actionable intelligence, and helps people make smarter decisions," Stephens said. "Over time, we have proven ourselves in corporations and public situations."
The robots will never carry weapons, though.
"We draw a very thick red line between what we do and taking the offensive," Stephens said. "That always has to live within the hands of a human being. We need that human interaction and decision-making."
The robots don't do stairs or elevators, either.
Knightscope also has no interest in flying drones because the battery life isn't long enough. Most can only fly for about 15 minutes.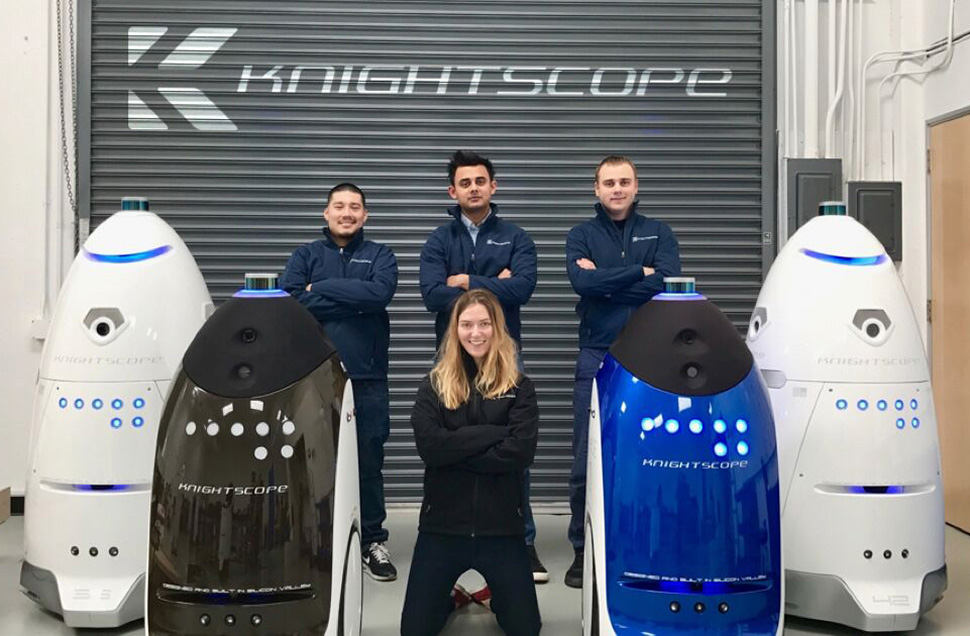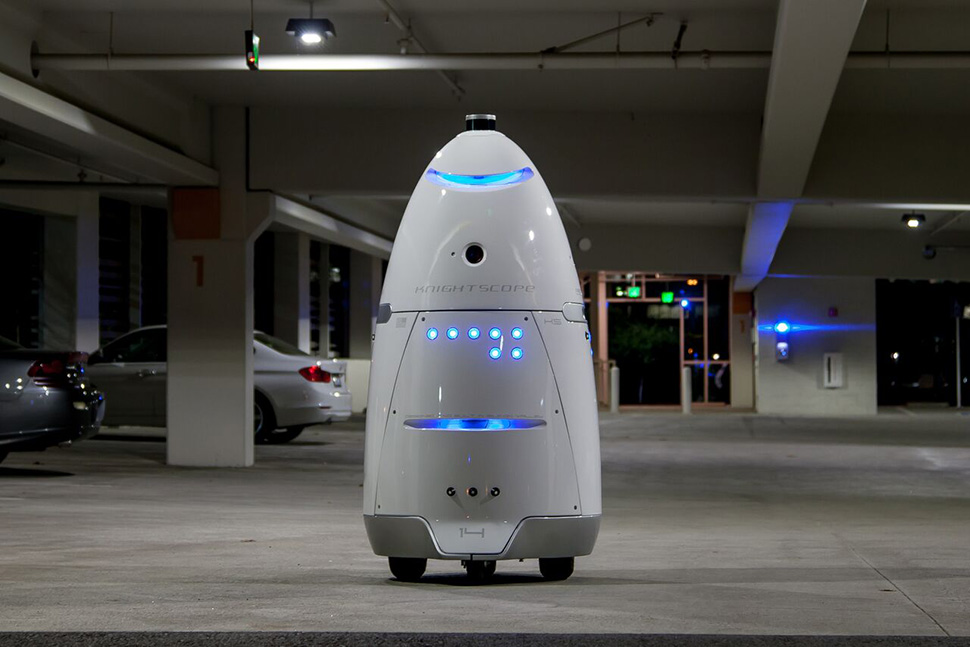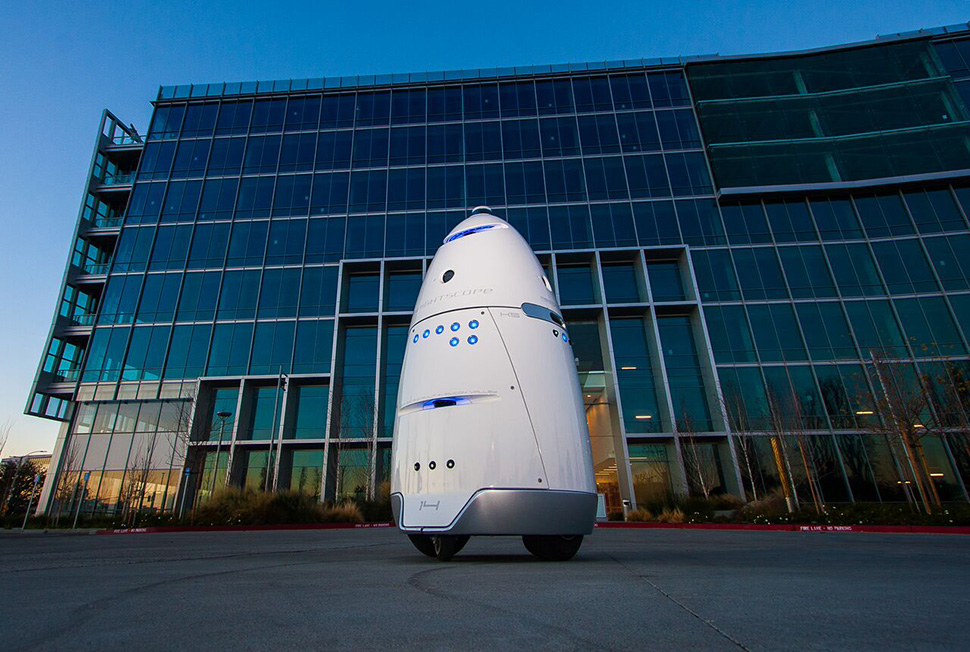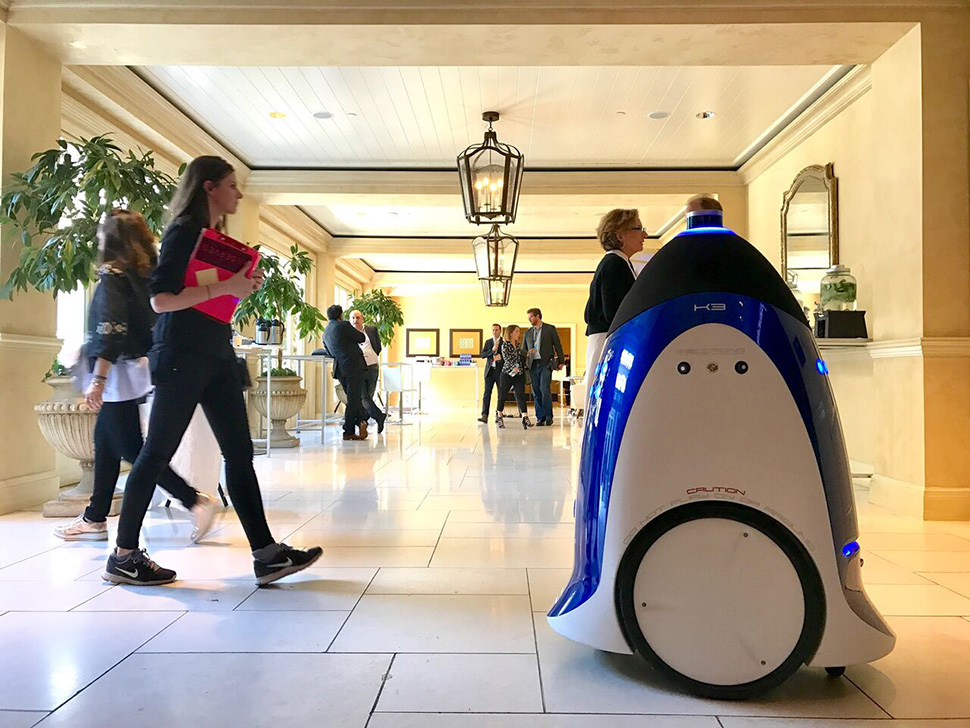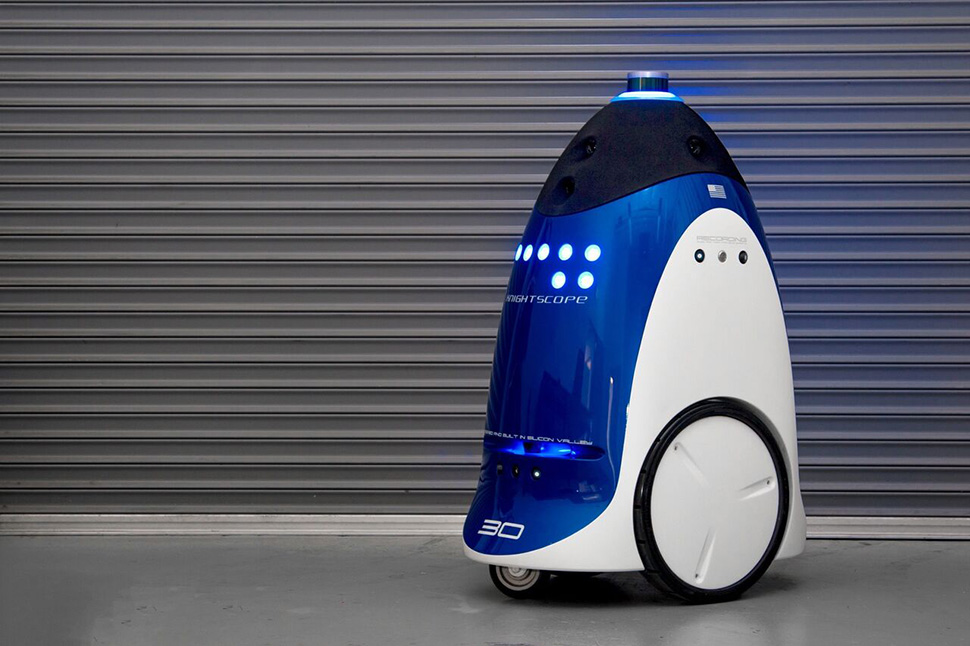 ---
Delivering what's new and next in Dallas-Fort Worth innovation, every day. Get the Dallas Innovates e-newsletter.