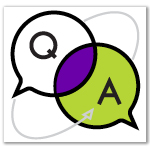 Dallas-based filmmaker Michael Rowley derived inspiration for his latest project from his time working in Palestine after college. 
While freelancing with a NGO, he learned about a community of young men in Palestine practicing the sport of parkour. In spring 2016, he reached out to this group online, which eventually led to the documentary, "Hurdle," he is directing and working on with Dallas-based producer Andrew Brown.
The film is in post production and Rowley hopes to have it set for release in 2019. A Kickstarter campaign opening in July will be aimed at funding the project's finishing touches such as color correction and music licensing. 
Rowley talked with Dallas Innovates recently to share his experience filming the documentary and immersing himself in the Palestinian parkour culture.
Tell me a bit about Hurdle. What is the basic storyline behind the documentary?
"Hurdle," investigates the lives of a new generation of Palestinians living in the shadows of a wall. With daily challenges to their freedom of movement and self-determination, they choose an unexpected and creative approach to resistance. Over the course of the 50th anniversary of the Israeli military occupation, "Hurdle," chronicles how two young men living on both sides of the wall face harrowing odds and lead their communities toward freedom.
The film jumps back and forth between two main characters as they face life or death challenges that come with living under occupation. On one side of the wall, Sami turns to parkour, a sport in which the goal is to move through a complex environment as quickly and creatively as possible. He leads his community in learning to climb, jump, and overcome obstacles both literally and figuratively. On the other side of the wall, Mohammad picks up a camera. Telling stories through the lens and utilizing modern technology, he is able to transcend the walls that have kept his voice trapped from reaching the outside world. You'll have to check out the film in order to see how it all pans out for them.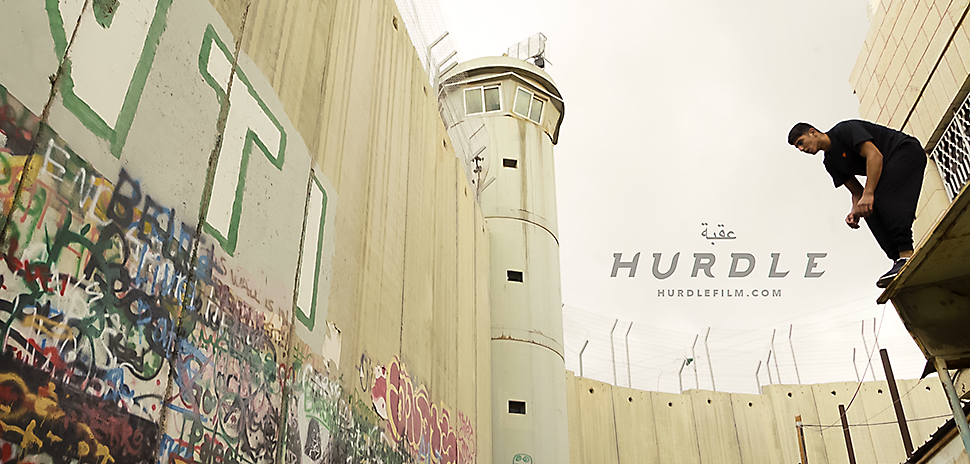 What led you to explore parkour in Palestine?
It was a long journey actually. From the time I was young, Israel and Palestine was an interest and topic of conversation in my community. Growing up in an evangelical Christian context typically comes with a certain narrative about the conflict and people who live within it. As is most people's experience, in high school and into college I went through a pretty radical deconstruction and reconstruction of my worldview. I investigated the stereotypes and often misguided narratives surrounding this conflict and was surprised at what I discovered.
After college, I was a freelance filmmaker for all different types of organizations. One of my clients was a NGO based in Israel/Palestine. I had been working with them for a few years before I found out about these particular young men who were practicing the sport of parkour under military occupation. I reached out to them online and began communicating in the spring of 2016.
There is a profound and poetic magic to these young men using different creative approaches to overcome the walls built to keep them static.
Initially, I didn't know how long the film would be and I was solely interested in these young parkour players practicing in this extreme and disturbing environment. As I began production, the film had a way of revealing itself and I sort of followed its lead and my intuition. This resulted in a second narrative of a young man named Mohammad, living on the opposite side of the wall from the parkour players, being woven into the film in a major way.
I think there are a couple of things that really fascinated me initially about Palestinians looking to overcome obstacles. Most obvious is the fact that around 10 years ago, Israel constructed a massive set of walls and barriers to control the movements of the Palestinian population. What many don't know is how constrictive and suffocating these physical barriers, policies, and permit systems are for Palestinians. At a fundamental level, Palestinians lack basic freedoms for simply being who they are, not necessarily because of what they've done. So with that stage set, quite literally jumping on the scene is a group of Palestinian youth taking freedom of movement into their own hands. There is a profound and poetic magic to these young men using different creative approaches to overcome the walls built to keep them static.
What are some of the interesting cultural elements you learned about during the filming?
That is a good question and gets at a deeper layer as to why I wanted to make this film.
Most Palestinians are Muslim aside from a minority that are Christian. All of the characters in the film were Muslim, so it was really exciting and interesting for me to be steeped in their culture, learn more about their beliefs, and witness some beautiful practices and holy places. My Arabic is not up to par, so in a lot of ways I was the quiet fly-on-the-wall sitting in the corner just watching and soaking in all of the details of these young men and their environment. I think it was almost a blessing in disguise, not knowing exactly what was being said, because you notice and capture moments that you might not have otherwise thought to be useful and, in the end, turn out to be beautiful.
I think that by watching the film, the audience might find themselves relating to or at least better understanding these Muslim Palestinian men more than they initially thought possible.
The No. 1 question I get when I tell people that I was filming a documentary in the Palestinian territories is: 'were you scared?' I don't necessarily blame people for asking and there were times that I was afraid (for reasons that are probably unexpected). However, I think this notion comes from the misguided or intentionally misrepresented narratives we're fed about Palestinians or Muslims in general.
This idea that groups of people, identified by race or nationality, are inherently violent or should be feared is not only outrageously false, but extremely counter-productive. It is more of this boogeyman "wall-building-talk" that is unfortunately a part of the global conversation right now. The idea that some groups need to be contained and controlled, because they can't be trusted, rather than understood and partnered with is one reason I wanted to make "Hurdle." I think that by watching the film, the audience might find themselves relating to or at least better understanding these Muslim Palestinian men more than they initially thought possible.
Did the film's subjects view parkour as expression of freedom? What was your takeaway on why they pursued parkour?
The coach and one of the main characters of the film, Sami, saw a French movie called "B13," and got inspired by the action sequences that featured David Belle, a legend in the sport. At the time, Sami didn't even know the name of the sport, but searched for "jumping" videos on YouTube. He taught himself by watching them in slow motion over and over again. With time, and as the team grew, it really became a way of life for them — a way to see their complex environment in a new way. Sami says, 'A parkour player, after practicing the sport for a while, no longer sees the stones as stones.' On a deeper level I think it became a way for them to personally take back their freedom of movement. Sami speaks about how he wishes all Palestinians could practice parkour, because he once felt like he lived in a cage, but has now been set free.
With Mohammad, though he doesn't practice parkour, his documenting and storytelling through photography and video is definitely an expression of freedom. He and Sami really mirror each other in a lot of ways that I found interesting. He would often talk about how this practice is the way in which his voice can be heard and transcend the walls around him. He, too, teaches youth of the refugee camp where he lives to pick up cameras and document their reality. He often mentioned that this form of creative resistance is one of the few things in his life that is not controlled, 'Despite all these systems they have to deal with us, still you can do your own thing (creating and documenting). It is amazing to me.'
What was your most interesting/frightening/surprising experience while filming "Hurdle?"
In regards to the characters, I don't want to give away too much of the film. But yes, there were some very real and intense moments that resulted in both physical, psychological, and emotional pain they had to wrestle with on and off camera.
As a filmmaker, there were definitely a few moments that I thought to myself: 'Well, this situation could get bad.' Luckily, nothing terrible came of it, though. Whether it was being put in the back of a military jeep and being whisked away and questioned by soldiers or having rubber bullets, tear gas, and possible live rounds fired in our direction, there were some pretty wild moments that I hadn't experienced before. In those dramatic times, the best way to describe it is feeling like a bad dream, like an out-of-body experience in a way. Later, when you get home and the adrenaline wears off you can process what happened and that can get you a little freaked out.
I'm not trying to heroicize myself, it was just a necessary part of capturing the story. I knew from the beginning it was probably in the cards and that there was an amount of risk involved. I remember one evening playing Playstation on the rooftop of one of the character's homes with an Israeli sniper tower about a hundred yards away. We were just two friends playing FIFA, but in such a bizarre and nightmarish scenario of uncertainty. That paints a pretty good metaphor for how it felt most of the time — just an ever-present feeling of dread for what could happen next. I, however, have the privilege of being able to escape that reality.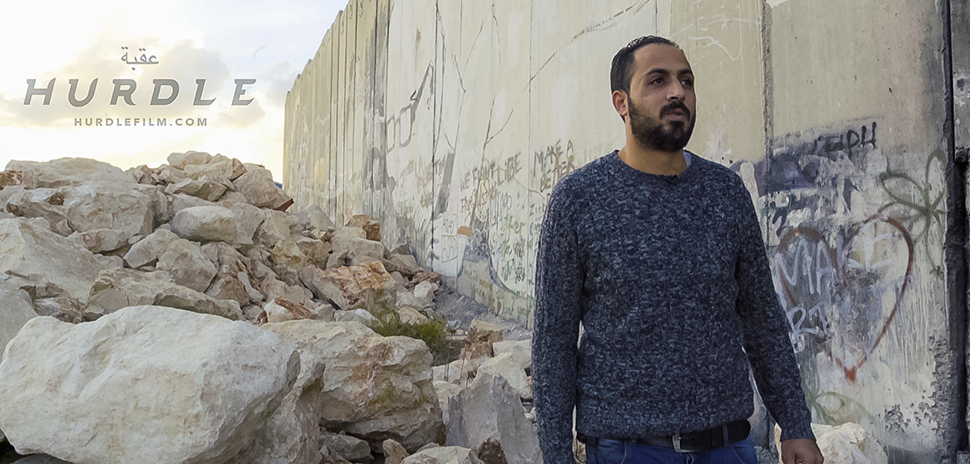 What did you personally take away from filming the documentary?
There is just so much, honestly. It has been one of the best and simultaneously most challenging experiences of my life. In terms of the subject matter, I learned that our world can be pretty unforgiving, harsh, and often feels like a game of chance as to what your experience will be. That's not something people coming from a place of privilege like to really wrestle with, but it is something that we have to work to understand. But with that unfair standard, comes the sharp contrast of the profound beauty of humans and our unique ability to transcend our environment.   
What has your experience been like as a Dallas-based filmmaker?
It has its ups and downs to be quite honest.
I say this with the caveat that some things are starting to change, but Dallas is not necessarily known for its booming filmmaking opportunities. In order for "Hurdle," to be put in front of the right people that can give it legs and a life beyond completion, it has taken a lot of travel for me up to New York or over to Los Angeles. One of my producers on the film is in New York and the other lives here in Dallas. Every few months we pick a week and cram wall-to-wall meetings in these cities. We dash from this distributor, to that pitch session, to this sound mixing studio, to these sales agents and the list goes on. At the end of the week, we feel like zombies, but we've made more progress over face-to-face meetings than we had in the months of courting those relationships over email or phone. It's not Dallas' fault, but when the gatekeepers are mostly somewhere else, it makes it tough on us indie filmmakers to get our voices heard and sometimes I walk away feeling like if I were living there, doors would open easier just because you're rubbing shoulders that much more often.
The word I would use to describe the community here would probably be 'generous.'
Now, for the good stuff! Dallas has some really creative and unique people looking to make waves and tell great stories. I've been lucky enough through my commercial work here to build strong friendships and working relationships with some of the local film community. We all end up working on each other's commercial gigs, then grab drinks after, and find out what's new for each of our film projects. The word I would use to describe the community here would probably be 'generous.' It is so refreshing that people support one another, offer their services, and hold each other up to be the best they can be. Maybe because the film community here is smaller and we all are dreaming of what could be in the future, but there is definitely a camaraderie and lack of competitive ugliness. This is not only refreshing, but imperative to making excellent work.
What other projects are you and your "Hurdle" partners involved in?
I do all of my commercial filmmaking through my company Fold Studios. It keeps me busy shooting and producing video content for all different types of organizations. We do a lot of impact storytelling — anything from nonprofits and foundations wanting to tell stories of their accomplishments or issues in the community to music videos and commercial businesses looking for creative video content. Every project is different and that makes going to work fun.
It is great to be surrounded by these forward-thinking team members looking to make some waves in the world.    
One of the producers on "Hurdle," Remoy Philip, and I co-founded a company called Theo a few years ago. It really acts as an umbrella and launchpad for many different creative initiatives or projects that focus on helping to connect people to oftentimes challenging social subject matter.
Theo is listed as a producer on "Hurdle" for a lot of early work giving the film the support it needed to get started. Theo has an online magazine with contributors from around the world and there's even a great podcast Remoy co-created called Maskulinity that really dives into and investigates masculinity in our modern culture.
Lastly, I want to give a shout to my other producer, Dallas-based Andrew Brown. Along with his work on "Hurdle," Andrew leads a water drilling company in Kenya that has provided clean water to a quarter of a million people. He also consults nonprofits and social entrepreneurs to help them grow their businesses and scale their impact.
It is great to be surrounded by these forward-thinking team members looking to make some waves in the world.    

Get on the list.
Dallas Innovates, every day. 
Sign up to keep your eye on what's new and next in Dallas-Fort Worth, every day.