Poo-Pourri has built its entire brand on, well, poop.

The Addison-based company, founded by CEO Suzy Batiz in 2007, is best known for inventing before-you-go toilet spray that masks any odor left after a trip to the bathroom. But when making a name for itself, rather than frigidly avoiding the sh*t talking, Poo-Pourri capitalized on toilet humor with its blunt campaigns and clever messaging.
Unless you're a prepubescent teen or a star on Netflix's "Big Mouth," these topics traditionally go un-discussed in public. But not with Poo-Pourri. Its products are entirely based on "taking the stink out of the thing we all do," and it has brilliantly and tastefully attempted to normalize that.
Going the obvious route has worked, too. As Inc. noted in a piece this summer, Poo-Pourri recently boosted its marketing with billboards, TV commercials, and mass transportation ads. It's one of the fastest-growing private companies in the U.S.; from 2014 to 2017, annual revenue grew to 275 percent, and last year, reached almost $60 million.
"When I started, nobody wanted to talk about bathroom odor," Batiz told Inc. "One of my proudest moments is realizing that we actually have people talking about poop."
And her newest marketing promotion did, indeed, get people talking.
Poo-Pourri has constructed a 30-foot tall "Giant Poo" in downtown Dallas' Klyde Warren Park as part of its #LetThat💩Go campaign. The experience intends to help passersby "drop the crap they've been holding in," like toxic, self-sabotaging thoughts.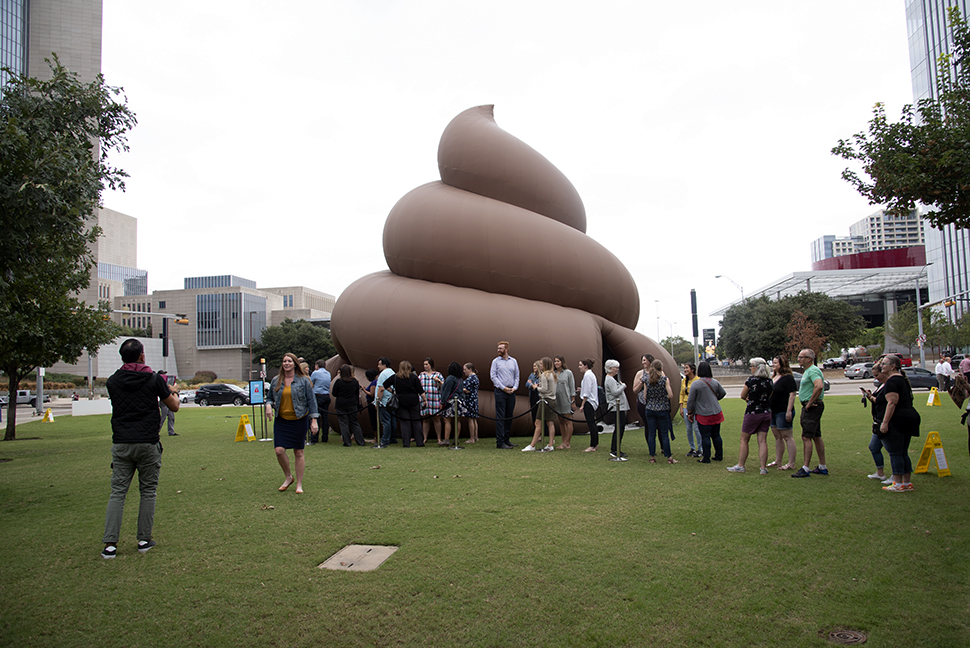 Before the first-of-its-kind installation went up, this was all of the info we had from Poo-Pourri's senior PR director: It was going to be a "mind-blowing, transformative, fully immersive 360° experience that pushes out the bad sh*t, makes room for the good sh*t, and leaves you feeling like the sh*t."
Once the massive inflatable doody went up for the one-day event, Dallas media went in with all the delightful poop puns you can imagine.
Central Track noted that the installation would clog up Klyde Warren Park until 9 p.m. tonight, but KLUV made sure to let you know it would be back in Dallas for a (bathroom) break from April 23-26, 2020. KRLD wants you to go flush out any negativity while the Giant Poo is here before it embarks on a 22-city tour.
After waiting in a line to enter the poop (Editor's note: I can't believe what I'm typing right now), you're met with a giant dome-like screen inside. The infamous Poo~Pourri girl (Bethany) encourages you to let the bad things go, and you could answer by writing on an iPad what you wanted to release. Guests were given free pocket-sized Poo-Pourri samples and a coupon. Oh, and there were also toilets you could sit on.
In case you weren't anywhere near downtown on Oct. 10—because that's the only way you would've missed this—we captured the emoji-resembling experience in all its glory.
Photos by Erin Gilliatt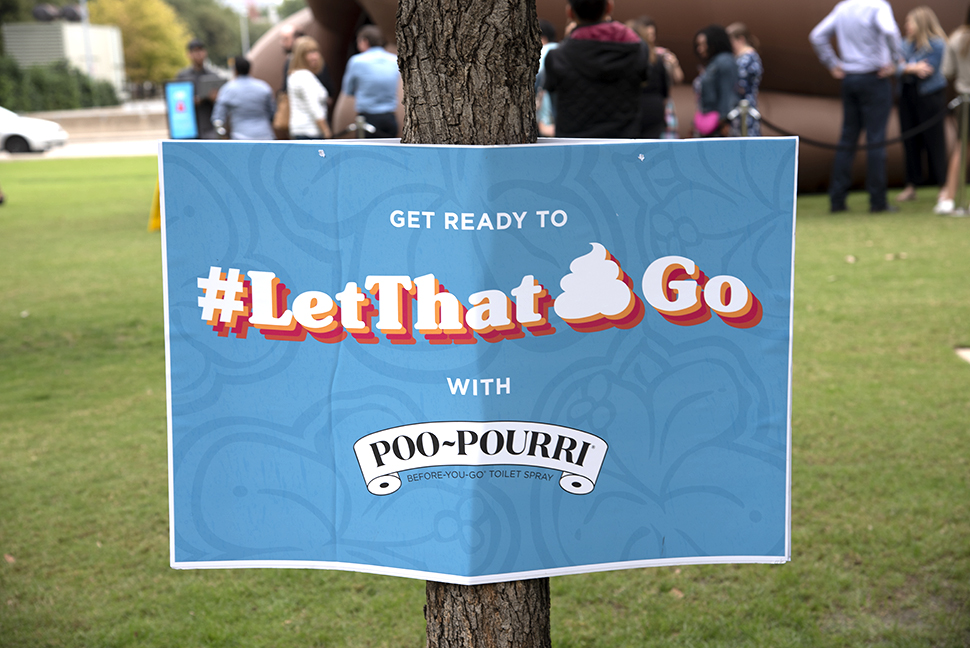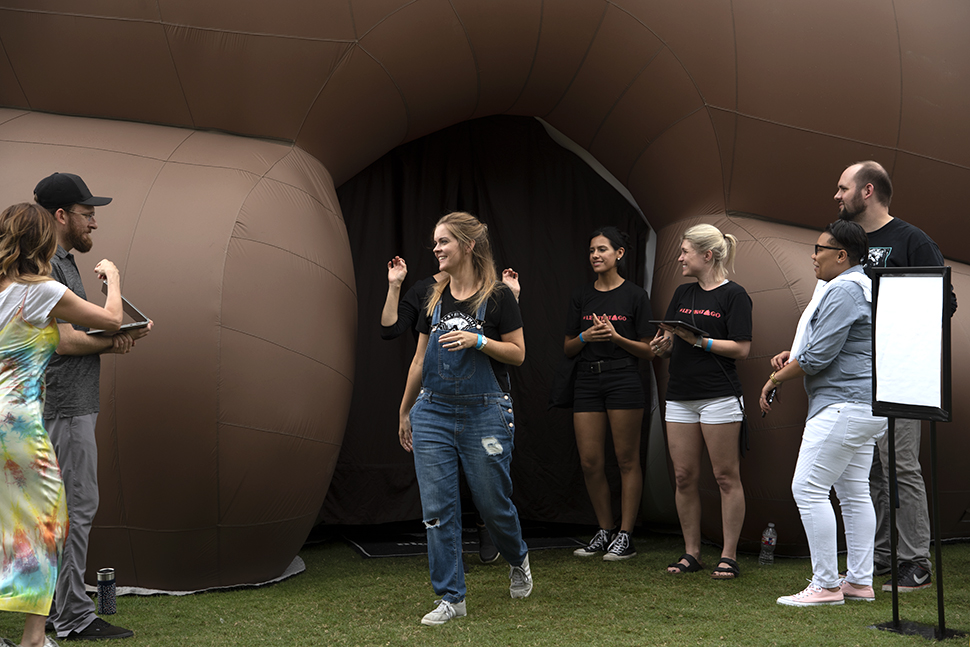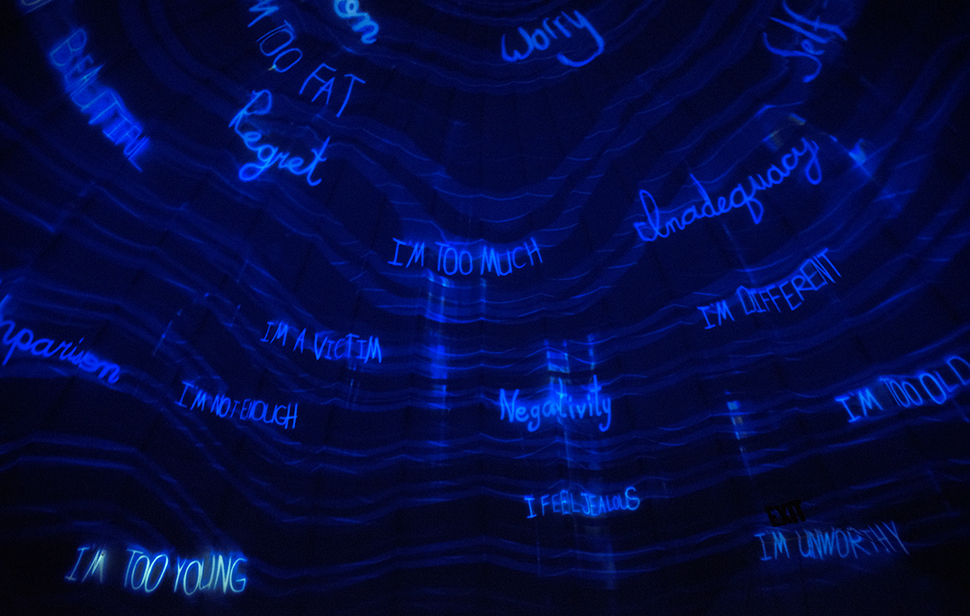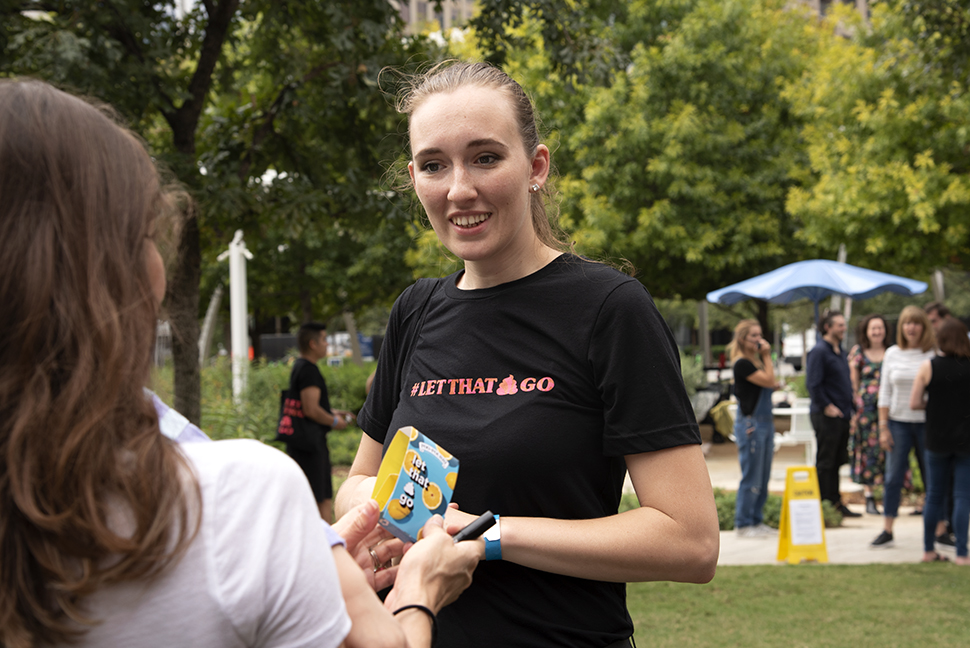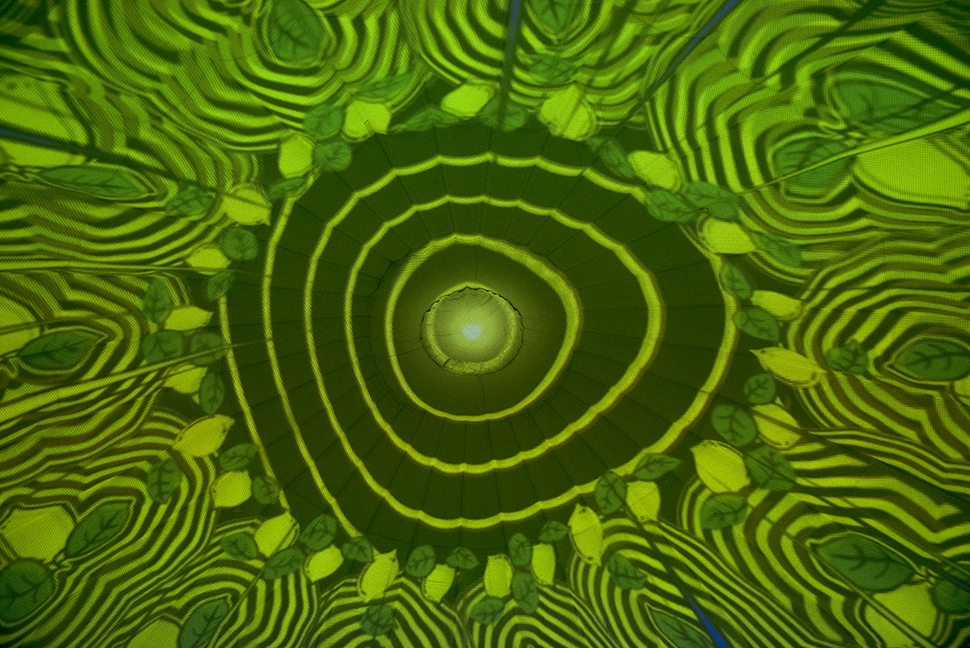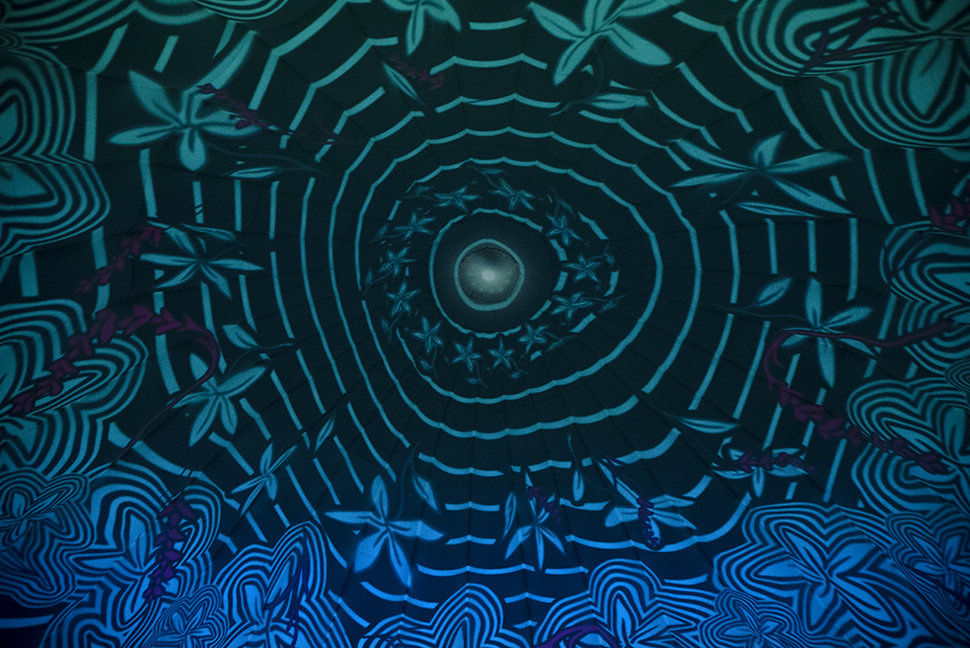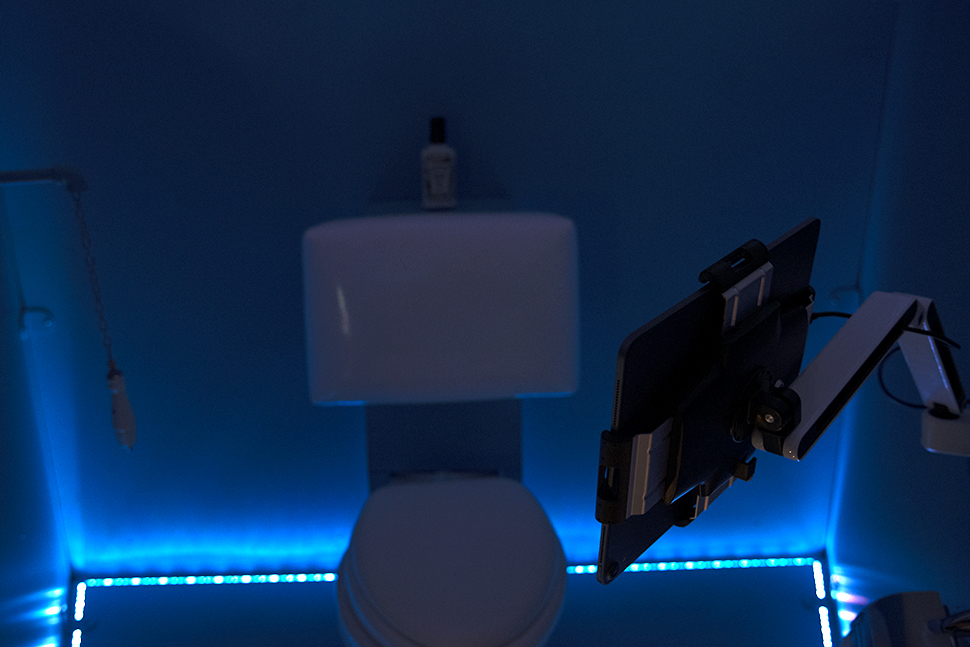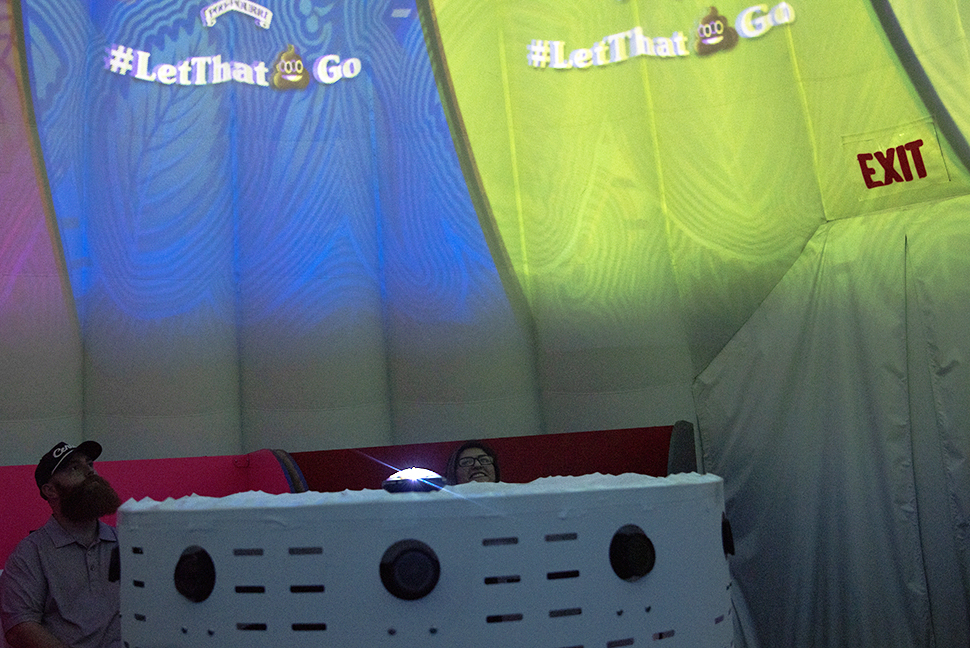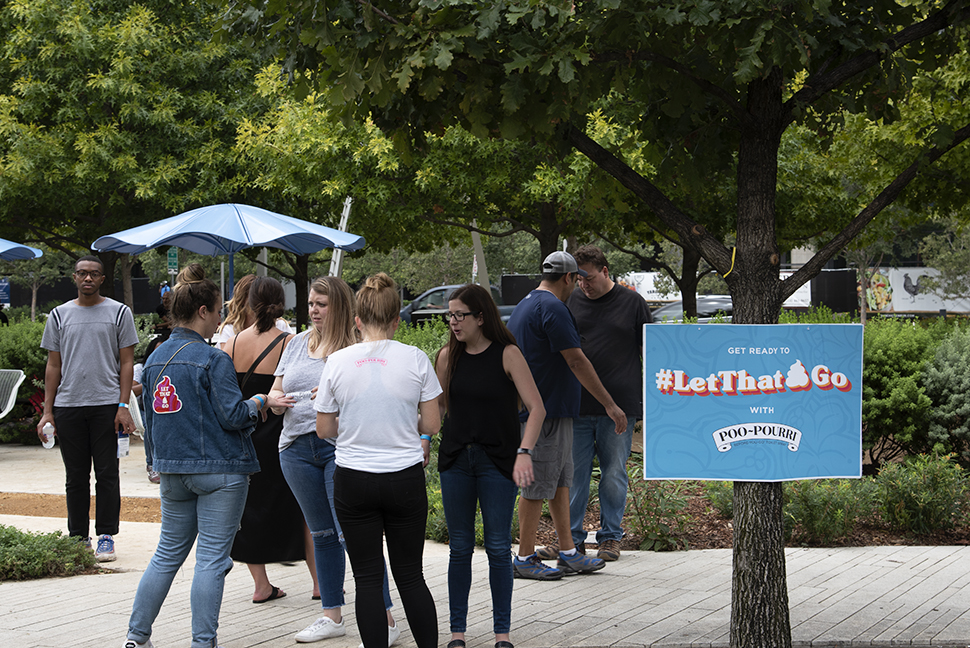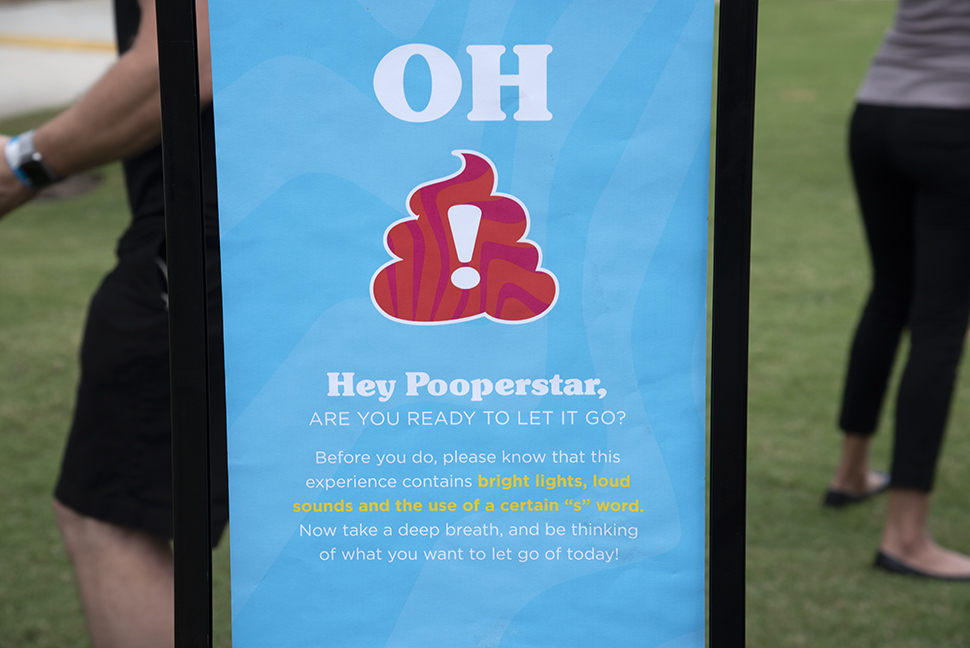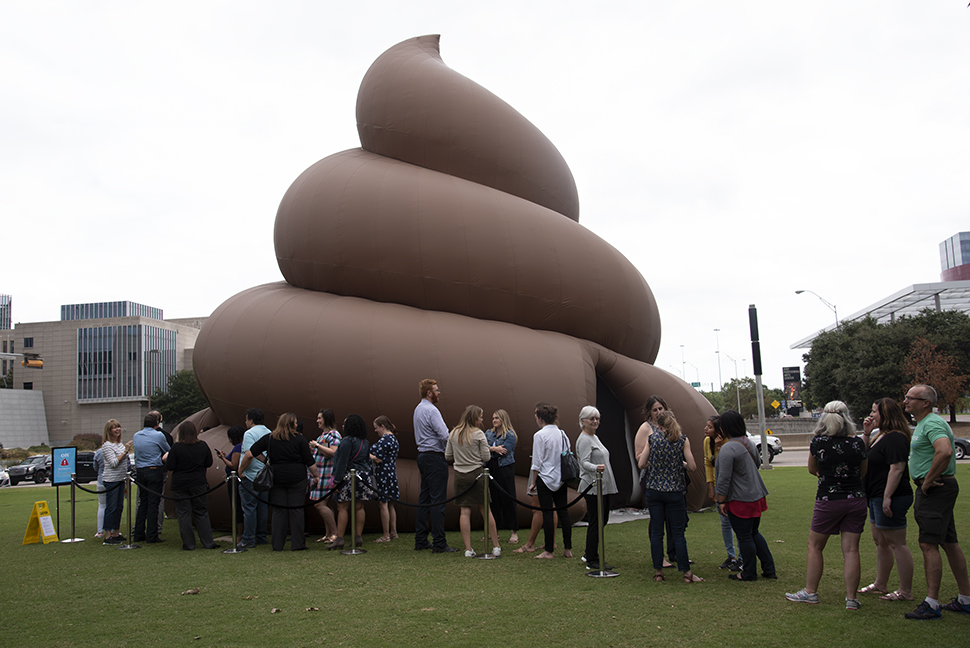 Get on the list.
Dallas Innovates, every day.
Sign up to keep your eye on what's new and next in Dallas-Fort Worth, every day.