The City of Grand Prairie's newest development, set to open this weekend, can be summed up in one simple word: epic.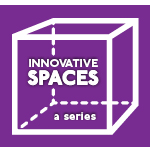 A 120,000-square-foot fitness, arts, and entertainment hub—aptly named "The Epic"—is the latest addition to the 172-acre EpicCentral. As part of a $94 million project intended to make Grand Prairie an emerging recreation and entertainment destination, The Epic is the anchor attraction for the massive development that is reimagining conventional notions of what a rec center in the U.S. is supposed to look like.
"The Epic is a huge addition to the quality of life amenities in Grand Prairie," Mayor Ron Jensen said in a statement. "Our city is seeing such a boom in our tourism, housing, retail development, and new businesses, particularly along State Highway 161. The expansion at EpicCentral will undoubtedly create further success for Grand Prairie in these key areas."
To Jensen, the opening of The Epic is a milestone in the transformation of Grand Prairie into a premiere North Texas community. Lee Lewis Construction and Architect firm HKS worked on the now-completed project, and IKEA supplied appliances and furniture throughout.
The Nov. 17 grand opening is the third EpicCentral destination that's new this year, following the Epic Waters Indoor Waterpark in January and the GrandLawn Amphitheater that opened its doors this summer. Also in the EpicCentral portfolio is The Summit, a country-club-style center for active adults over 50 and PlayGrand Adventures, an adaptive and inclusive space coming in 2019 or 2020.
Back in 2017, we told you about Grand Prairie's idea to add an 80,000-square-foot indoor water park with a retractable roof to its park system as part of a master plan to "reimagine recreation." The story—which landed at No. 7 in our top 10 most-read of the year—also talked about the city's intent to recreate a 21st-century rec center.
Barely a year later, that vision has come true.
The Epic: fun and flexible function as an event venue
"In the same weekend, we can host a children's birthday party in our aquatics center, a retirement party in our game room, a private concert in our theater, and a corporate event in our top-floor warehouse facility," Rick Herold, director for the Grand Prairie Parks, Arts & Recreation Department, said in a statement. "There's no other event venue in North Texas that can rival The Epic when it comes to versatility, capability, and affordability."
From state-of-the-art facilities to complimentary amenities, The Epic offers everything in the name of recreation to its members and drop-in visitors. And Dallas Innovates is here to break it all down—whether it's playing basketball, taking a painting class, hosting a meeting, listening to live music, or learning how to cook—in our photo tour of Grand Prairie's The Epic.
All photos courtesy of The Epic.
Digital Media Studios
The Epic's on-site recording and digital media studio is made up of a hybrid workflow of analog and digital technology. For film and video, multimedia editing bays throughout are equipped with Final Cut Pro, Logic X, and MIDI keyboards. To capture the essence of a professional recording experience, the studio can handle multiple sound genres and styles.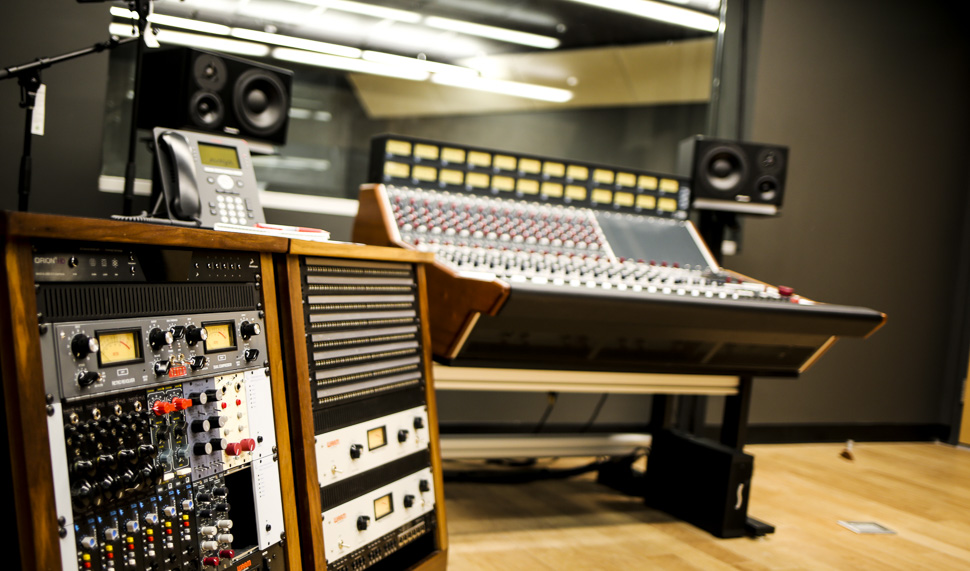 In-house producers and engineers are available to facilitate tracks, and free-lance mixologists are welcome to rent the room for client projects.
EpicRadioGP.com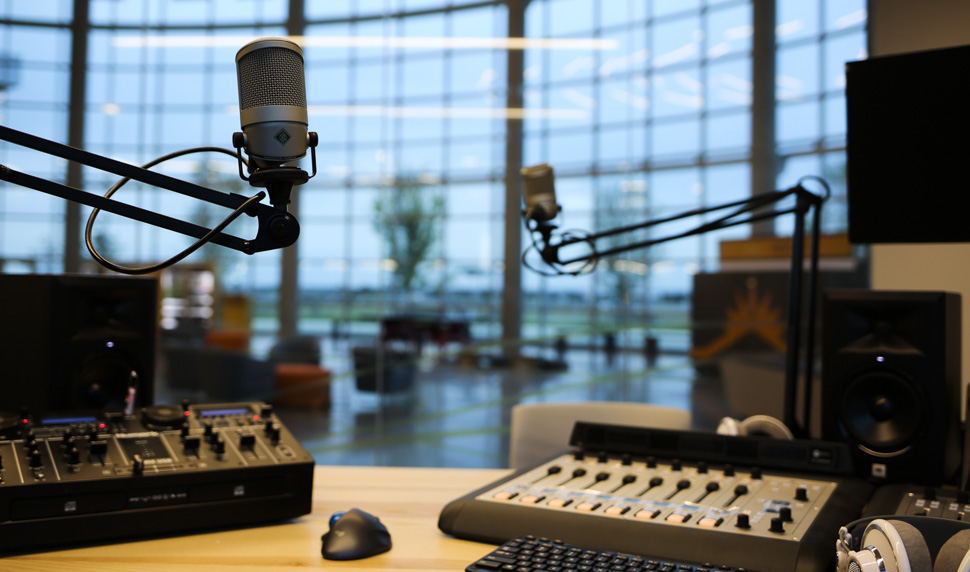 Similar to the digital media studio, The Epic is home to its own internet radio station. Turn the channel to listen to a mix of streaming music and live shows programmed by the city of Grand Prairie; the Grand Prairie Parks, Arts, and Recreation Department; and community organizations and members.
Epic CrossFit 2960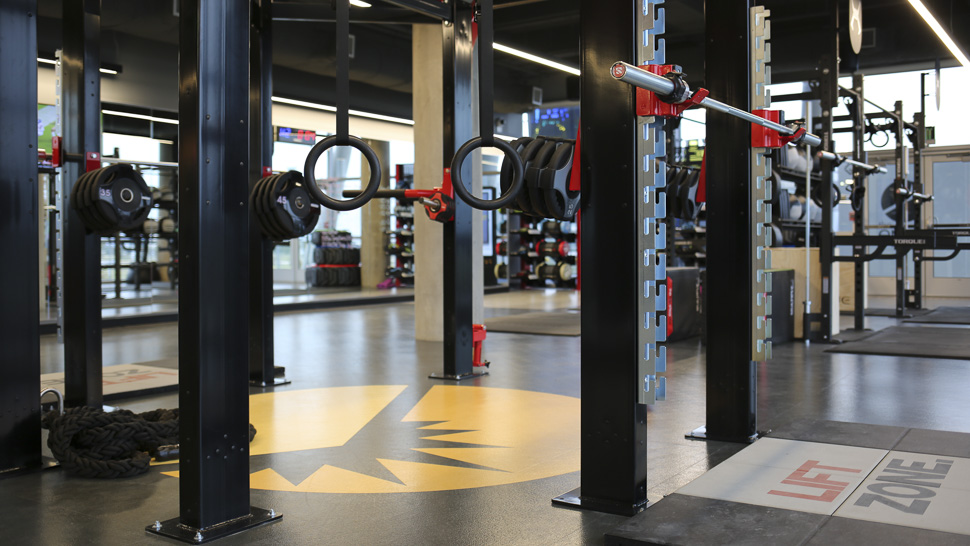 Amenity-wise, the development takes fitness to a level of epic-ness.
The laundry list of athletic resources speaks for itself: a million-dollar workout facility at EpicCentral packed with state-of-the-industry training equipment, an athletic court, inclined indoor "challenge" track, a Preco Chronis spin room, group exercise studio, aquatics facility with in-water exercise options, a multiformat yoga studio, and a high-intensity workout room.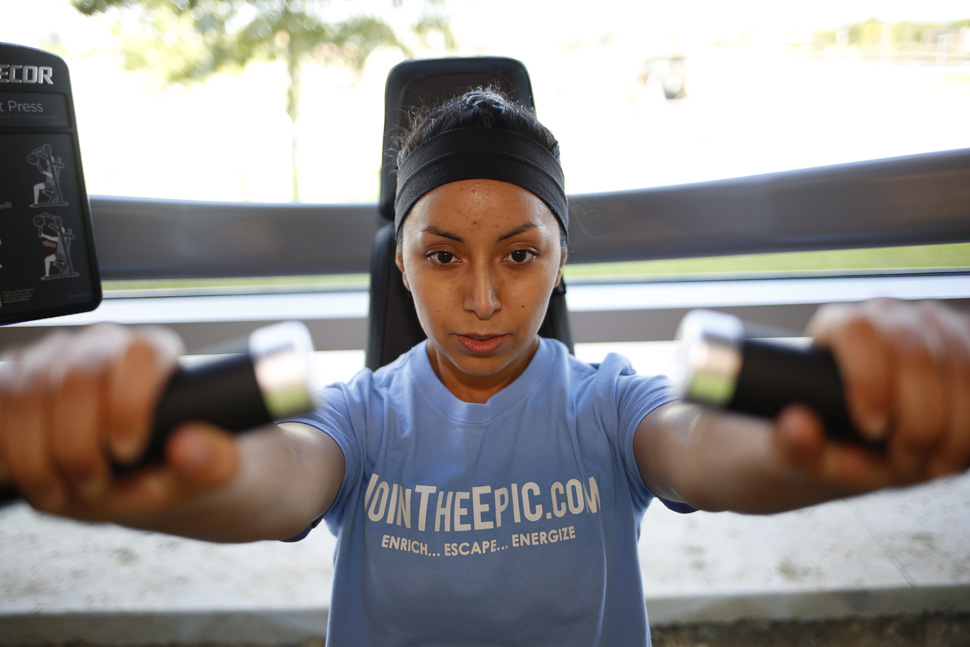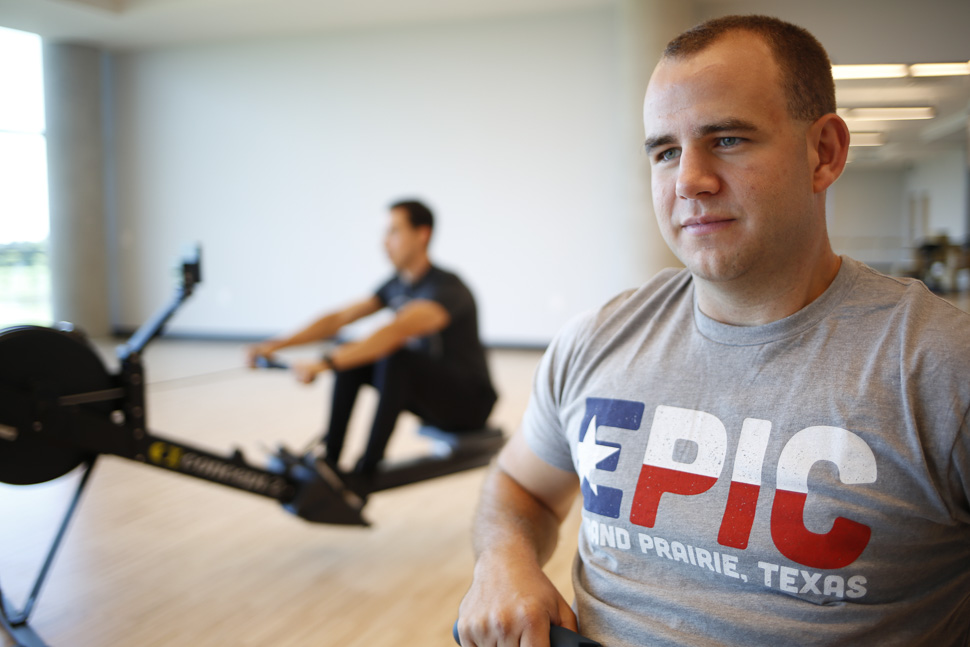 And if that wasn't enough, The Epic also has CrossFit, a high-intensity training program that incorporates elements from a range of sports and exercise disciplines.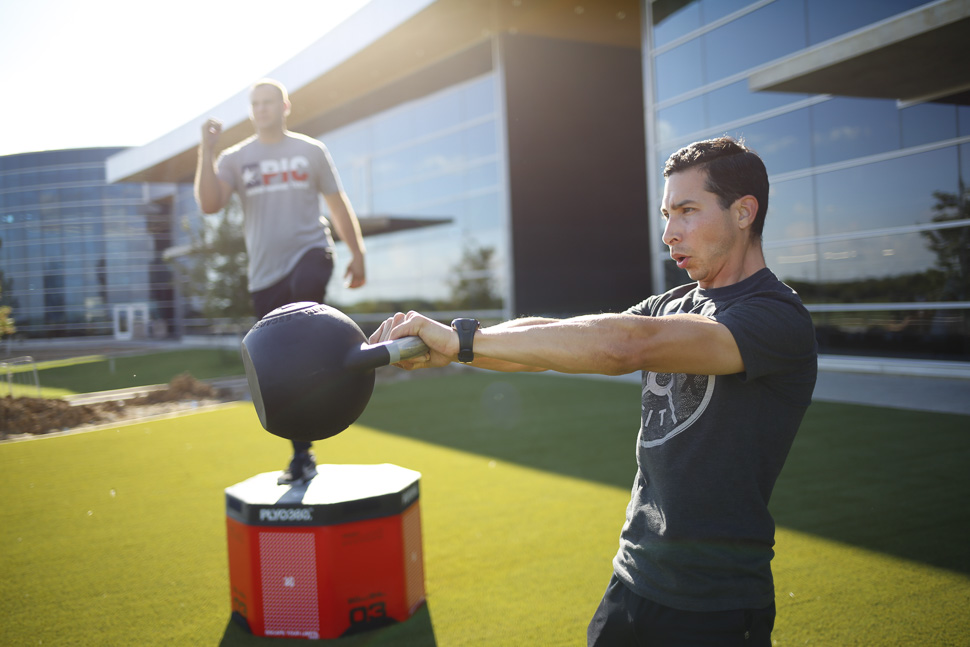 EpicReads
Think Red Box, but for books.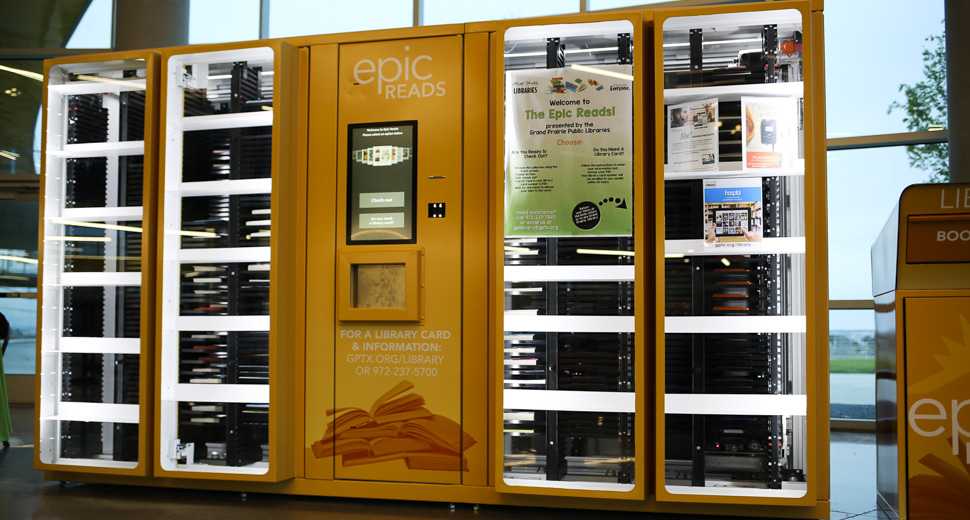 The Epic's digital library is open to local readers interested in checking out books, in either English or Spanish, at the kiosk.
The Epic Culinary Kitchen
Fulfill all your culinary cravings with The Epic Kitchen, presented by IKEA. Through cooking demos and classes, meal prep training, and wine education and exploration, patrons are invited to embrace their inner chef. The kitchen is outfitted with a trio of flat screens that allow for an up-close look during instructor tutorials and features a view overlooking the Grand Atrium, The Epic's entry area.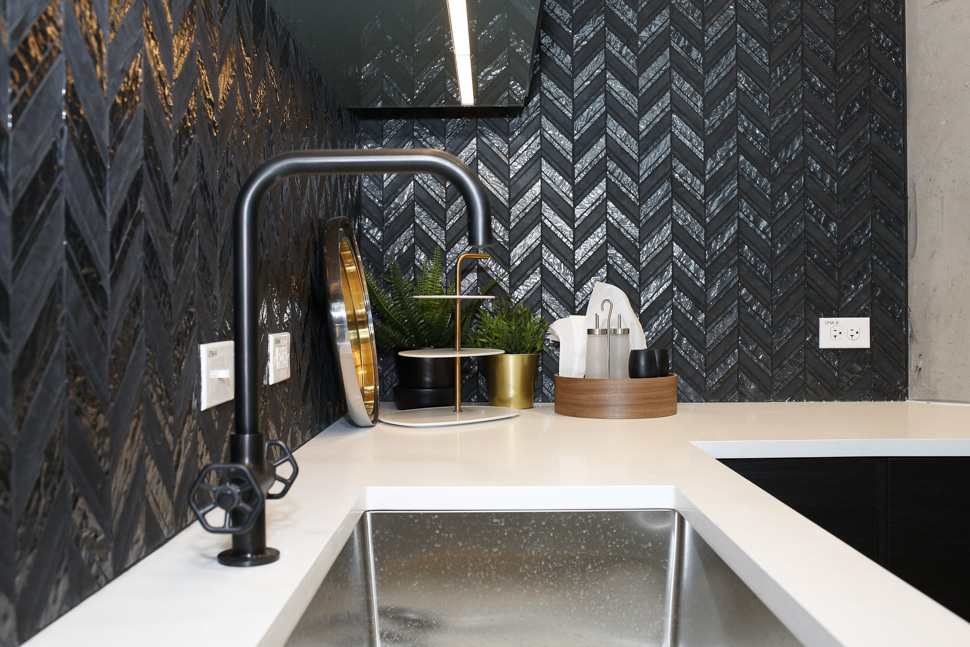 The Epic Kitchen is also available for private event rentals including parties, cookbook launches, or video shoots.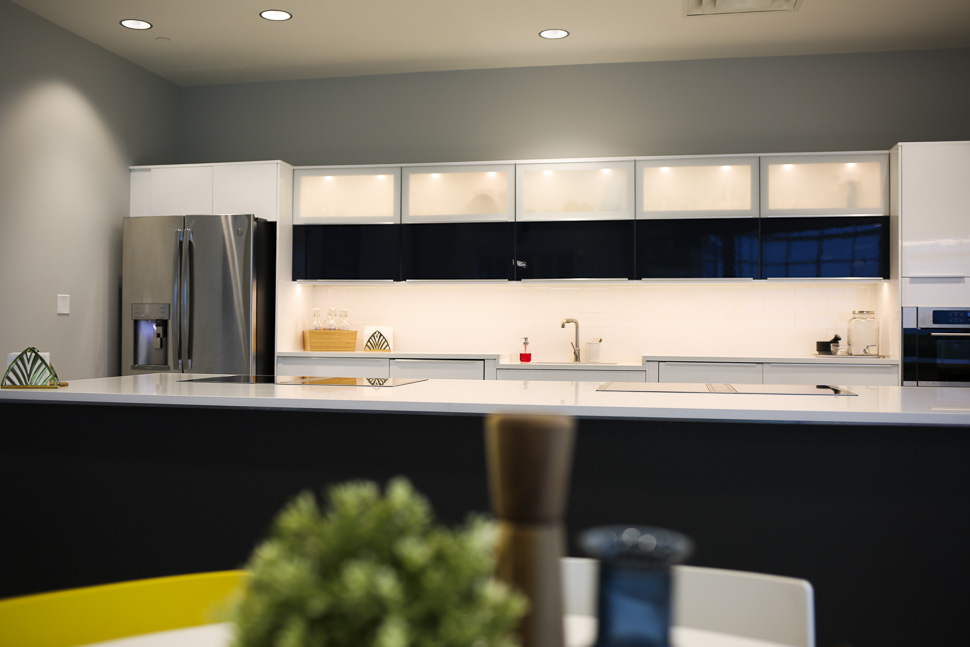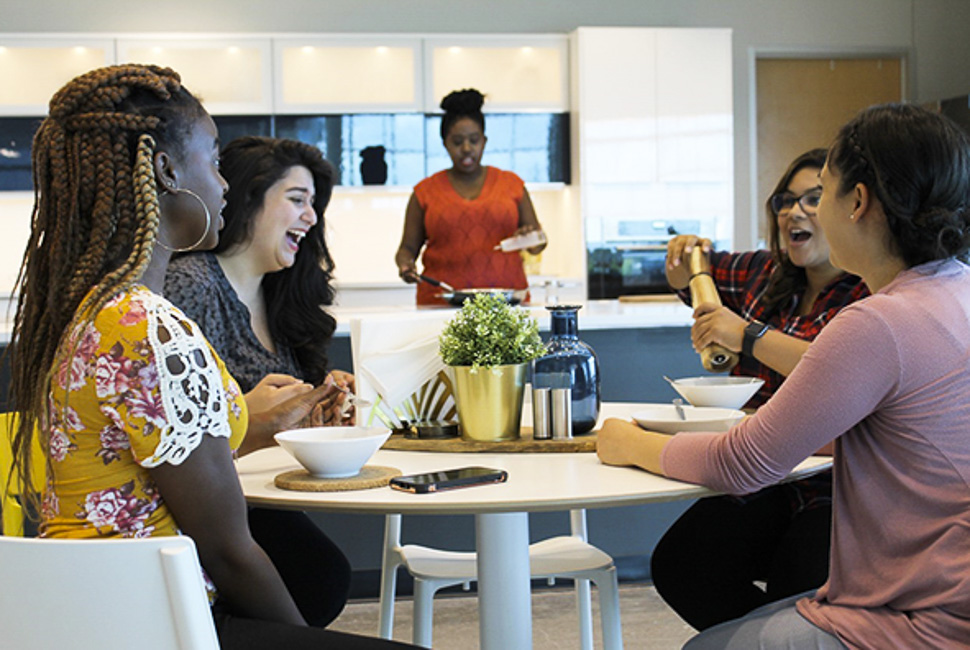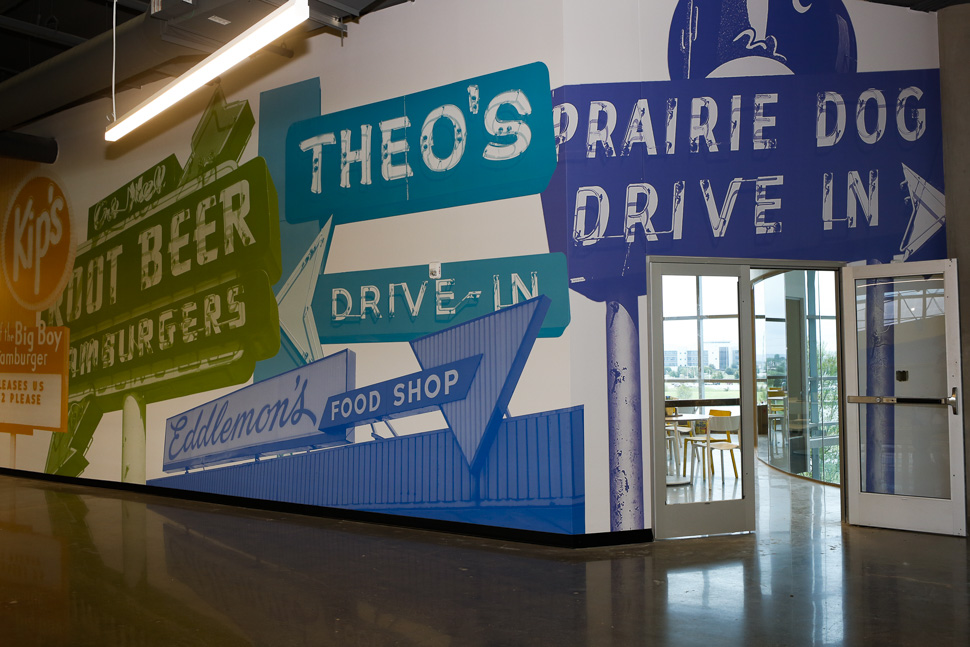 The Epic Theatre
Inspired by Dallas's historic Kessler Theatre, The Epic's intimate "listening-room" styled space will play host to concerts, live performances, comedians, and movie screenings. Sponsored by Texas Trust Credit Union, the theater features an all-analog signal chain tied to The Epic Recording Studio, allowing visiting artists to record live shows. The entire theater holds about 250 guests and can be rented for various events.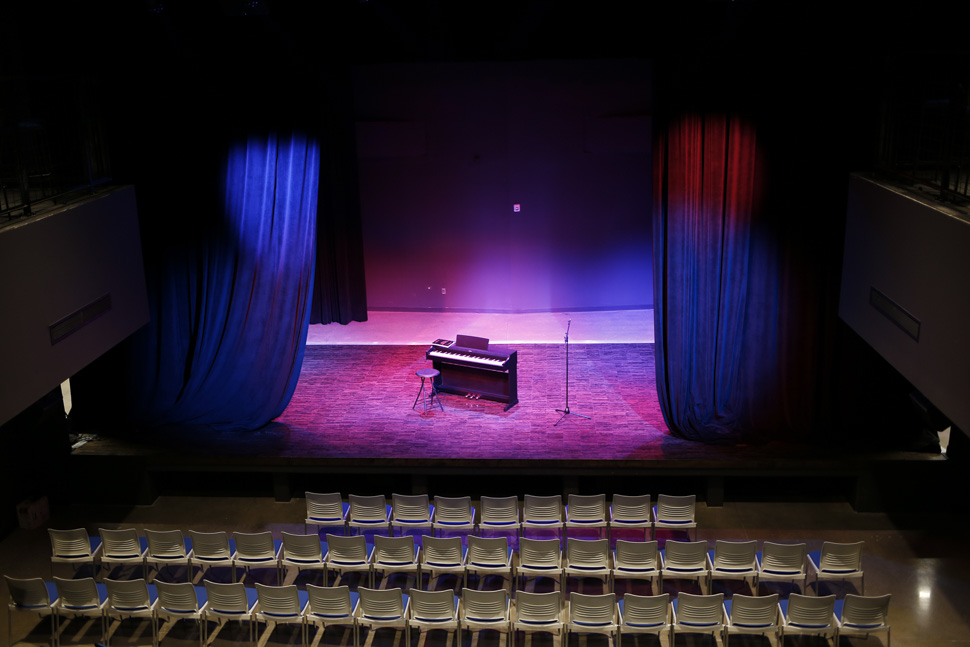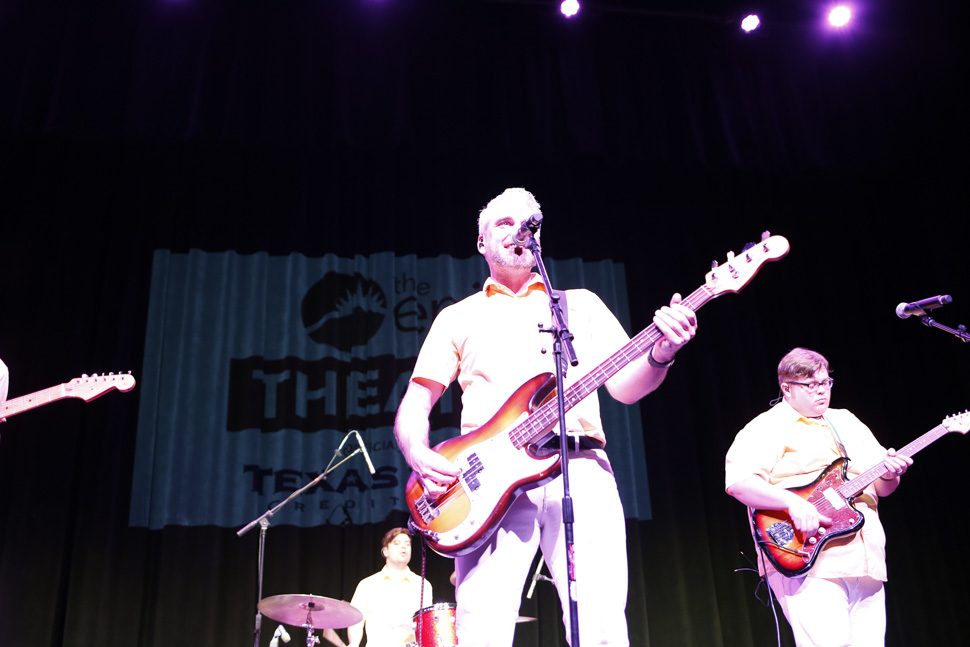 Also available for partygoers is a "warehouse" space with a terrace overlooking the GrandLawn Amphitheater and views of EpicCentral and the North Texas horizon.
Zone 1317
For younger Epic patrons, a high-tech recreation area houses a ping-pong table, a gaming console, virtual reality and interactive games, and amenities such as charging stations, study cubbies, and free Wi-Fi. Zone1317 is specifically geared toward ages 13 to 17 and will offer teen-specific programs throughout each week.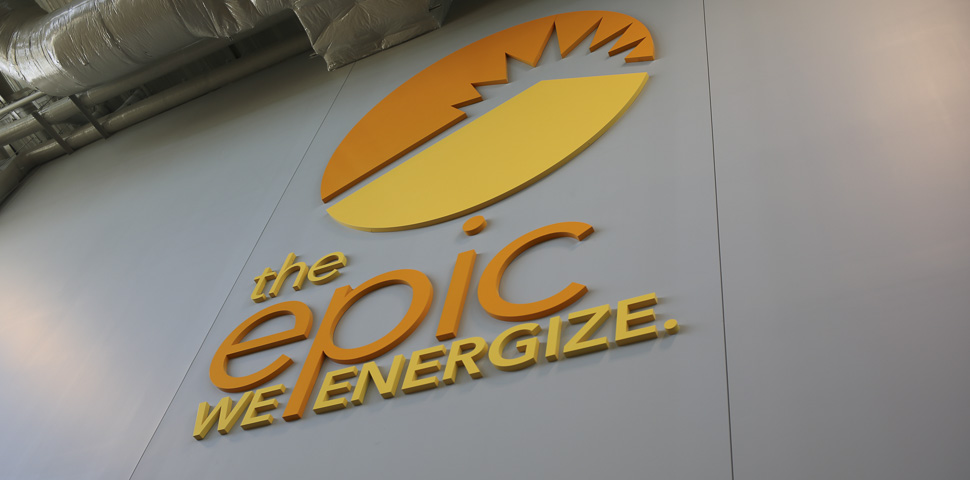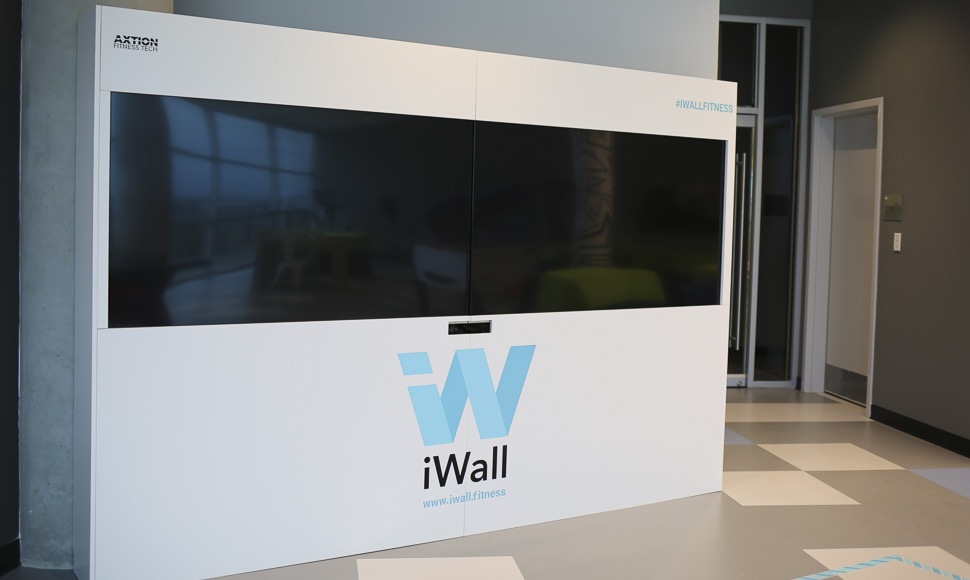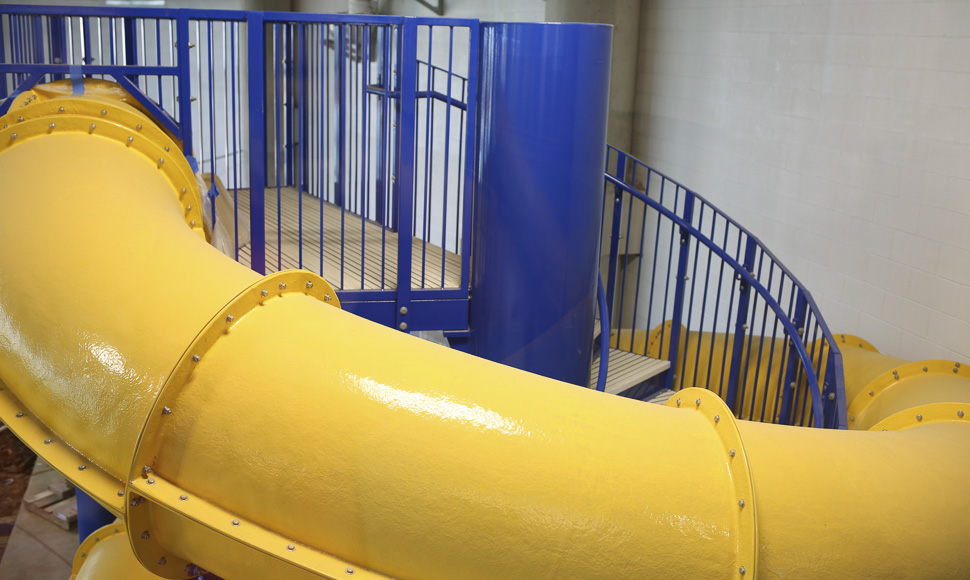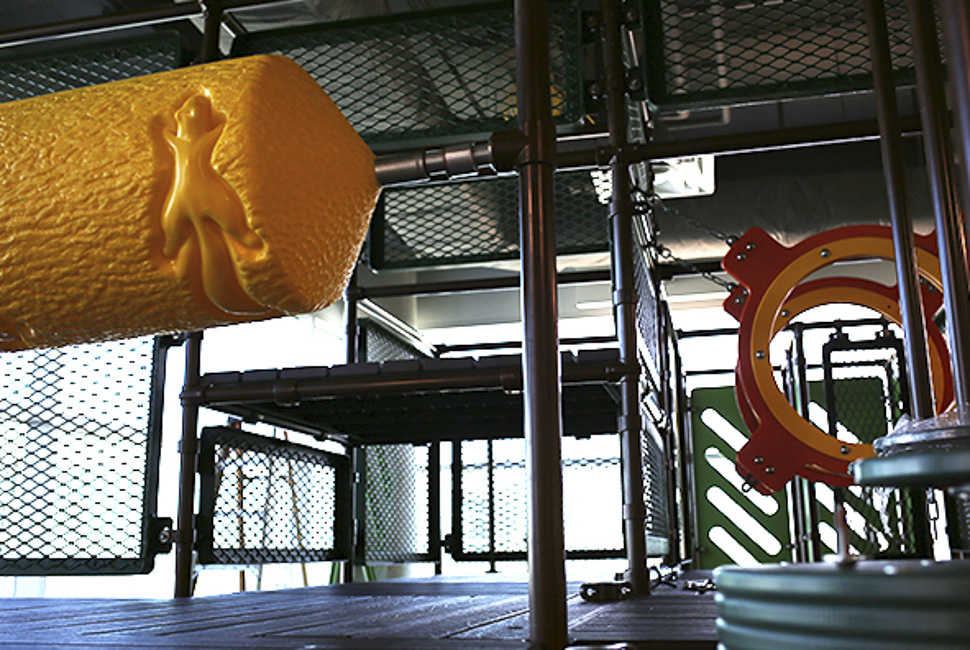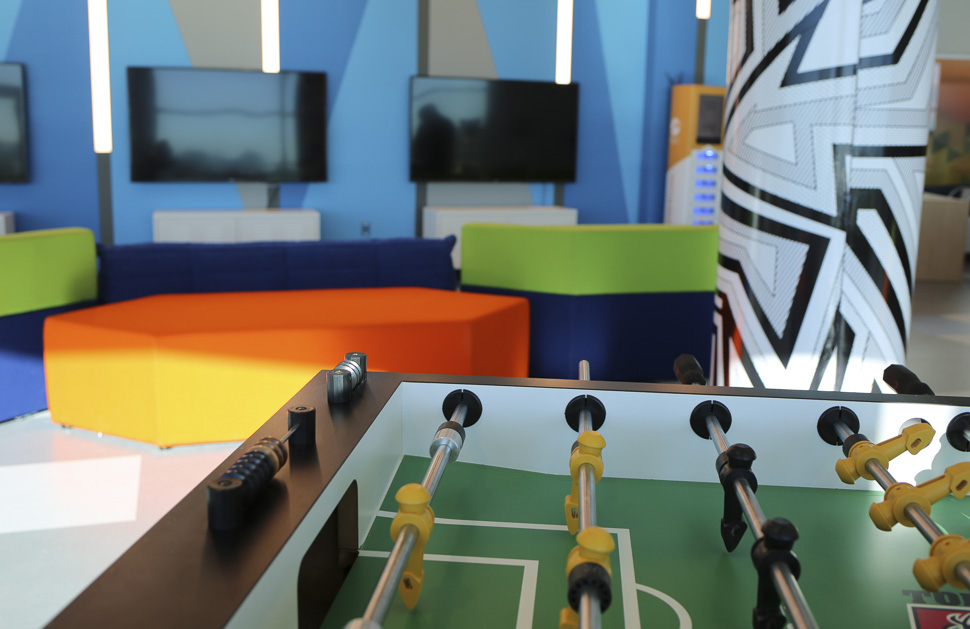 Artist Workspace
An artist-in-residence program—created in collaboration with the Grand Prairie Parks, Arts, and Recreation Department and the University of North Texas College of Visual Arts & Design—is said to be a particularly noteworthy feature of The Epic. The students or recent alums of UNT's fine arts grad program chosen will participate in a fellowship, leading community art classes and educational events, and will have access to private living accommodations (furnished by IKEA, of course) on Epic grounds.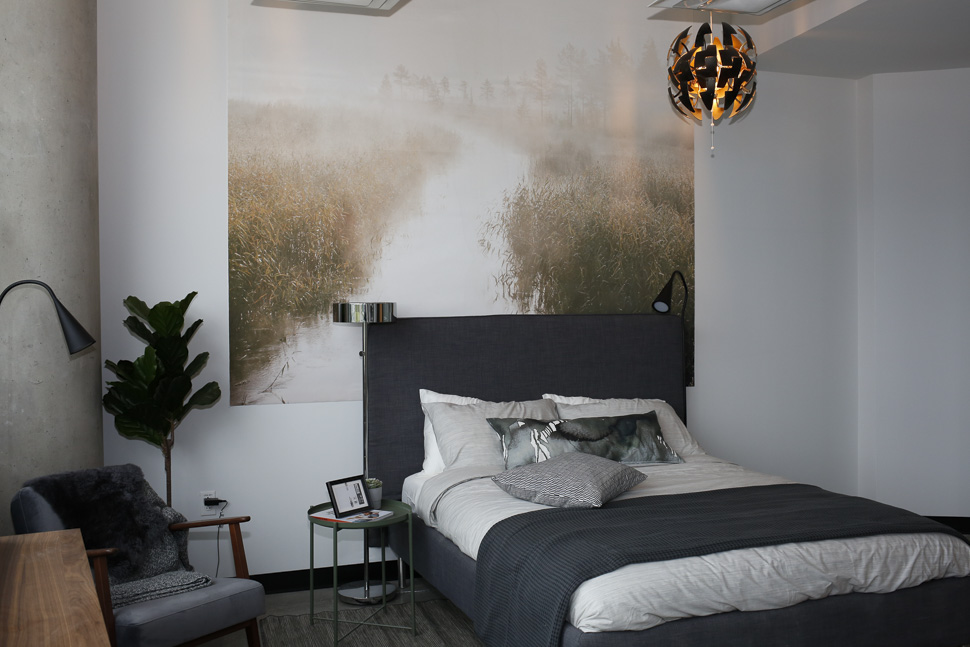 The selected artist will also have access to a decked out studio space for perfecting their craft, ultimately creating a work for the City of Grand Prairie's public art collection. Guests visiting will also have access to The Epic's own personal gallery, which showcases the work of artists in the area.

Get on the list.
Dallas Innovates, every day.
Sign up to keep your eye on what's new and next in Dallas-Fort Worth, every day.