North Texas is a big place, with plenty to do, see, hear, and watch. So, we scour the internet every week to find events and activities for you. As always, events may change at any time, so check the event website or registration page for the latest details. 
---
THURSDAY, JAN. 25
AFTER HOURS TOUR + LATE NIGHT COWORKING
The Dallas Entrepreneur Center Coworking Space, 311 N. Market St., in Dallas
5 – 10:30 p.m.
If you're working late, enjoy coffee and free coworking every third Tuesday of the month at The DEC. While you're there, take a brief 15-minute tour of the coworking space and The Innovation Hub at 7 p.m.
Free
Register and find more information here.
—
COMMON DESK FTW GRAND OPENING PARTY
Common Desk Fort Worth, 2833 Crockett St., in Fort Worth
6 – 9 p.m.
Common Desk is officially celebrating the opening of its Cowtown location. The event will include food, drinks, giveaways, and live music.
Free
For more information go here.
---
SATURDAY, JAN. 27
THIRTEENTH ANNUAL FORT WORTH TECHNOLOGY CONFERENCE
Dunbar High School, 5700 Ramey Ave., in Fort Worth 
8 a.m. – 3:30 p.m.
Meet and hear from educational leaders and teachers at the 13th annual Fort Worth Technology Conference. There will be a variety of presentations, curriculum-focused training sessions, and hands-on workshops. Additionally, learn about the latest in educational tools and technology in the Exhibitor Hall, where corporate sponsors will be showing. 
Fort Worth ISD employees are free; admission for others is $45.
To register and find more information, go here.
—
DEMENTIA FRIENDLY FORT WORTH KICK-OFF!
First United Methodist Church Fort Worth, 800 W. 5th St., in Fort Worth
9 – 11 a.m.
Dementia Friendly America is the nationwide initiative to increase awareness of the disease and build engagement within communities. According to the event page, Fort Worth City Council member Brian Byrd will be in attendance to help kick off this initiative to foster a dementia-friendly city.
Free
For more information go here.
—
ENTREPRENEURS SUMMIT & EXPO
InterContinental, 15201 Dallas Parkway, in Addison
10 a.m. – 5 p.m.
Connect with local business owners and learn about what it means to run a successful business in North Texas during this Dallas Women Entrepreneurs event. Learn from exhibitors, network with entrepreneurs, and enjoy a number of complimentary gifts and services.
Admission into the exhibit hall is free while general admission to workshop sessions is $20.
To register and find more information, go here.
---
SUNDAY, JAN. 28
CAFE MOMENTUM PRESENTS: ERIC NADEL'S SUNDAY SUPPER CONCERT SERIES
Cafe Momentum, 1510 Pacific Ave., in Dallas
6 – 10 p.m.
Legendary baseball Hall of Famer and Texas Rangers radio announcer Eric Nadel is passionate about music and helping at-risk youth. With that in mind, he will continue his Sunday Supper concert series at Cafe Momentum every month through November. The event series began in November 2017 with sold out seats, and featured live musical guests and family-style dinner and drinks. January's event will feature singer Griffin House. 
Tickets start at $85.
To register and find more information, go here.
---
TUESDAY, JAN. 30
PULSE: HEALTHCARE INNOVATION BREAKFAST SERIES
Health Wildcatters, 1910 Pacific Ave., in Dallas
7:30 – 9 a.m.
In partnership with D CEO Healthcare, the CEO of Health Wildcatters Dr. Hubert Zajicek will be the keynote speaker of the Healthcare Innovation Breakfast series put on by Health Wildcatters. Attendees will not only have the opportunity to network with other entrepreneurs, medical professionals, and innovators from the DFW healthcare and business communities, but also will learn about top health care trends in 2018. Enjoy coffee and a continental breakfast.
Tickets start at $15.
To register and find more information, go here.
---
WEDNESDAY, JAN. 31
AGILE WARRIOR SERIES: DALLAS
Davidson-Gundy Alumni Center at UT Dallas, 2501 Drive G, in Richardson
Doors open at 7:30 a.m. and event runs through 7 p.m.
Scrum and Agile teams, managers, and executives are invited to attend this inaugural day-long event. The keynote speakers will be Bob Martin, co-creator of The Agile Manifesto, and Luke Hohmann, founder and CEO of Conteneo and Innovation Games. According to the event page, the speakers will tackle the critical problems the Agile community faces in the Dallas market — issues such as scaling and adoption, Agile leadership, and high-performing teams.
Tickets start at $85.
To register and find more information, go here.
—
SUPER BLUE BLOOD MOON VIEWING
Brookhaven College, 3939 Valley View Lane, in Farmers Branch
5 – 7:30 a.m.
The Brookhaven College and the Texas Astronomical Society of Dallas are hosting a special viewing party for this rare total lunar eclipse. The super blue blood moon occurs when the total lunar eclipse, super moon, and blood moon happen all at once. The last time it happened was more than 150 years ago, according to the event page. Telescopes will be provided.
Free
To find more information, go here.
---
THURSDAY, FEB. 1
TOMORROW'S LEADERS OPEN HOUSE
Peticolas Brewing Company Taproom, 1301 Pace St., in Dallas
6:30 – 8 p.m.
The Cystic Fibrosis Foundation is hosting an open house with complimentary beer at Peticolas Brewing Company Taproom to introduce Tomorrow's Leaders — its new professional development and philanthropic program. According to the event page, Tomorrow's Leaders is open to like-minded professionals looking to foster their leadership skills and create networking opportunities, all while making a difference in the lives of individuals with the genetic disease.
Free
To register and find more information, go here.

Credits: All photos, logos, and brand images are the property of their respective owners. Company, product, and service names used on this website are for identification purposes only. Trademarks included are the property of their respective owners.
Feature art: 
Please visit the event websites for the latest updates on days, times, and location.
---
READ NEXT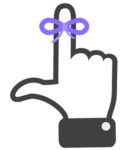 Save The Date: Jeff Bezos Lecture, Dallas Women's Success Initiative & Future Festival Dallas
YOU WON'T WANT TO MISS THESE UPCOMING EVENTS
Fill your calendar with the most innovative events in Dallas. Whether you're interested in attending a workshop, conference or networking happy hour, Dallas Innovates is here to provide you a guide for the who, what, and where of innovation in Dallas. Find upcoming events here.
---
WHAT'S ON YOUR CALENDAR?
Know of a great event? Tell us about it here. 

Get on the list.
Sign up to keep your eye on what's new and next in Dallas-Fort Worth, every day.