North Texas is a big place, with plenty to do, see, hear, and watch. So, we scour the internet every week to find events and activities for you. As always, events may change at any time, so check the event website or registration page for the latest details. 
THURSDAY, OCT. 5
THE GREAT LOVE DEBATE
Hyena's Comedy Nightclub, 5321 E. Mockingbird Lane, in Dallas
Networking 7 p.m.; Showtime 8 p.m.
Brian Howie, the host and creator of this national tour, is an award-winning director, producer, comic, author of "How to Find Love in 60 Seconds," and America's No. 1 Dating Enthusiast, according to TIME Magazine. With the audience divided by gender, Howie will host this one-of-a-kind interactive event featuring six panel experts providing their answer to the question of why people are not in relationships. Network and mingle over cocktails before the show, and meet the host following the event.
Tickets are $20.
Purchase tickets and find more information here.
—
THE HUMAN IMPACT – STREETVIEW
Common Desk Deep Ellum, 2919 Commerce St., in Dallas
7 – 9 p.m.
The Human Impact is addressing homelessness and poverty through a photography exhibit that invites you to see the streets of Dallas from a different perspective. The exhibit will feature works from 10 different photographers who have been paired with 10 individuals, who are currently or were once homeless. According to the event site, this exhibit will benefit The Human Impact, an organization who cares for and breaks down barriers between the community and the homeless population. There will be music entertainment and refreshments offered.
Tickets are $40.
Purchase tickets and find more information here.
---
THURSDAY, OCT. 5 – SUNDAY OCT. 8
DOCUFEST
Studio Movie Grill, 10110 Technology Boulevard West, in Dallas
varies showtimes Oct. 5-8
Dallas VideoFest presents its annual four-day film festival. From lan Govenar's new film, Extraordinary Ordinary People, the world premiere of Badass Beauty Queen, and Ex Libris by Frederick Wiseman, there will be dozens of screenings including both short films and documentaries covering a variety of themes.
Movie screenings are $10 each.
Purchase tickets and find more information here.
---
FRIDAY, OCT. 6
2017 TEXAS TRAILBLAZER AWARDS LUNCHEON
Hilton Anatole, 2201 N. Stemmons Freeway, in Dallas
Registration opens 10:45 a.m., Lunch begins 11:45 a.m.
More than 1,000 community leaders in North Texas are expected to attend this educational fundraising event to end family violence through the support of the far-reaching programs of The Family Place. Gretchen Carlson, renowned news anchor, gender equality activist, and the face of the movement to end sexual harassment in the workplace, will be the keynote speaker. Three leading women who have received the Texas Trailblazer Award, the Advocacy Award, and the Faith-Based Vision and Leadership Award will be honored at the luncheon. 
Tickets start at $175.
Purchase tickets and find more information here.
—
CLASSICS AT COUR REGARD
Dallas Institute of Humanities and Culture, 2719 Routh St., in Dallas
6:30 – 9:30 p.m.
Explore a 21st century perspective on renowned classic, "The Great Gatsby." Dive deep into one of the most iconic works of Scott Fitzgerald, and enjoy accompanying music, performance, and refreshments.
Tickets are $60.
Purchase tickets and find more information here.
—
DOWNTOWN DALLAS COMEDY 
Clarence Muse Cafe Theater, 1309 Canton St., in Dallas
9 p.m.
Enjoy two hours of laughs with eight of Dallas' top comedians — Des Oneal, Saffy Herndon, Kelanna Spiller, Byron Stamps, Luis Juarez, Dexter Givens, Symply Courtney, and Jasmine Ellis.
Tickets are $15.
Purchase tickets and find more information here. 
---
FRIDAY, OCT. 6 – SUNDAY, OCT. 8
#NoMeanGirls NATIONAL CONFERENCE
Dallas Marriott City Center, 650 N. Pearl St., in Dallas
11 a.m. Oct. 6, 7:45 a.m. Oct. 7, 8:30 a.m. Oct. 8
Plaid For Women's #NoMeanGirls National Conference is making its debut in Dallas. Organizers say "leave your snark at the door, and set forth on the path to empowerment," at this three-day event aimed at encouraging and supporting other women in their personal and professional lives. The event will feature a kick-off cocktail reception, workshops, presentations, keynotes, breakout sessions, and a closing ceremony with a surprise guest.
Keynote Speakers:
Cortney Baker, owner and CEO of KidsCare Therapy; opened Baker Management Group; author of the No. 1 Amazon Best-Selling book "The 10 Dos and Don'ts for Business: Lessons to Lead Effectively and Unlimited: Conquering the Myth of the Glass Ceiling;" and 2017 Texas Business Woman of the Year
Mica May, founder and CEO of May Designs
Katie Goodman, award-winning musical comic, actress, author, and speaker
Tracey Trottenberg, founder of Amazing Women International Inc.; co-author of the three-category Amazon Bestseller "Faces of the New Feminine Leadership;" and top 10 finalist in "North America's Next Greatest Speaker" competition
George Kansas, coach to performers, athletes, C-suite executives, and entrepreneurs; author of nine books; a former lawyer; single dad; two-time cancer survivor; and advisor to some of America's most noted performers
Tickets are $450 for all three days or $149 for one-day passes.
Purchase tickets and find more information here
---
SATURDAY, OCT. 7
COFFEE + A TOUR SATURDAYS
The DEC, 311 N. Market St., in Dallas
10:30 – 11:30 a.m.
The Dallas Entrepreneur Center has endless resources for DFW entrepreneurs looking to advance their business, and it is opening its doors to the public. Tour the coworking space and nonprofit organization created to help entrepreneurs start, build, and grow companies outside of business hours.
Free
Register and find more information here.
---
TUESDAY, OCT. 10
FOOD FOR THOUGHT | MINING YOUR DATA: TURNING DATA ADVERTISING INTO INSIGHTS… AND ACTION
Sambuca, 2120 McKinney Ave., in Dallas
Check-in & Networking 11:30 a.m.; Lunch & Speaker from noon – 1 p.m.
Learn from expert panelists on how to navigate the overwhelming amount of data generated daily and see how companies and brands are finding new and innovative ways to disrupt data in advertising.
Keynote Speakers:
Sandie Milberg, chief revenue officer at Varick Media
Jason Dailey, U.S. agency partner development lead at Facebook
 Andrea Morin, vice president of digital strategy at Credit Union of Texas & FairLease
Austin Wright, senior vice president of strategic planning at Ansira
Tickets are $40 for members $50 for non-members.
Purchase tickets and find more information here.
---
SNEAK PEEKS
THURSDAY, OCT. 19
EXHIBITION TALK: TRUTH: 24 FRAMES PER SECOND
Horchow Auditorium at the Dallas Museum of Art, 1717 N. Harwood St., in Dallas
7 – 8:30 p.m.
Gavin Delahunty, the Hoffman family senior curator of contemporary art at the Dallas Museum of Art, will host a conversation with the artists behind the first major exhibition in the museum's history dedicated to time-based media, Truth: 24 Frames Per Second, according to the event website. Inspired by film and video holdings of the museum, the conversation will delve into contemporary themes, such as race relations, political unrest, sexual identity, and the media. Artists of Truth are Dara Birnbaum, Ben Rivers, and Anne Tallentire.
Tickets are $5.
Purchase tickets and find more information here.
---
MONDAY, OCT. 23
UT DALLAS STUDENT STARTUP INTERNSHIP FAIR
Blackstone LaunchPad office, 800 W. Campbell Road, in Richardson
7 – 9 p.m.
The University of Texas at Dallas is calling upon local startup companies looking for entrepreneurial interns. This internship fair will connect a diverse group of undergraduate and graduate students attending UTD to startup companies in North Texas. 
Free
Register and find more information here.
---
SATURDAY, NOV. 4
DALLAS BIKE RIDE
Dallas City Hall Plaza, 1500 Marilla St., in Dallas
8 a.m. – 1 p.m.
Bring your own bike, or utilize any of Dallas' new bike-share companies and head to City Hall Plaza where 20 miles of car-free streets and endless fun awaits the whole family. Enjoy views of the Dallas skyline not normally visible to bicyclists, en-route entertainment, and food and beverage vendors along the way.
Youth tickets are $30 and standard tickets are $60.
Purchase tickets and find more information here.
---
READ NEXT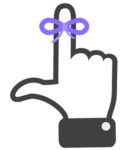 YOU WON'T WANT TO MISS THESE UPCOMING EVENTS
Fill your calendar with the most innovative events in Dallas. Whether you're interested in attending a workshop, conference or networking happy hour, Dallas Innovates is here to provide you a guide for the who, what, and where of innovation in Dallas. Find events such as these and more, here.
—
Credits: Feature photo Illustration by Dallas Innovates. All photos, logos, and brand images are the property of their respective owners. Company, product and service names used on this website are for identification purposes only. Trademarks included are the property of their respective owners.
Please visit the original event websites for updates on event times and location changes.

Get on the list.
Sign up to keep your eye on what's new and next in Dallas-Fort Worth, every day. 
And, you'll be the first to get the digital edition of our new Dallas Innovates magazine: 
The annual edition publishes in January.