North Texas is a big place, with plenty to do, see, hear, and watch. So, we scour the internet every week to find events and activities for you. As always, events may change at any time, so check the event website or registration page for the latest details. 
---
THURSDAY, OCT. 26
2017 BUSINESS PLAN COMPETITION FINALE
Riley Center at Southwestern, 1701 W. Boyce Ave., in Fort Worth
6 – 8 p.m.
As this business competition comes to a close, three distinguished small business owners and entrepreneurs in the DFW area will be recognized. Hear the finalists pitch it out to the judges for the last time with the hopes of taking home the first place prize.
Free
Register and find more information here.
—
2017 MARKETING LEGENDS LECTURE AND AWARD CEREMONY
The University of Texas at Dallas, Jindal School of Management, 800 W. Campbell Road, in Richardson
7 – 8:30 p.m.
David Meerman Scott, the 2017 Honoree and author of The New Rules of Marketing & PR: How to Use Social Media, Online Video, Mobile Applications, Blogs, News Releases, and Viral Marketing to Reach Buyers Directly, will be the keynote speaker for this lecture. A cocktail reception and an award ceremony will conclude the event. In addition to invaluable marketing and PR takeaways, guests will receive an autographed copy of his latest book.
Tickets are $110 and include admission, drink tickets, and a signed copy of the book.
Purchase tickets and find more information here.
---
FRIDAY, OCT. 27
FAMILY BUSINESS BREAKFAST
University Union Ballroom at UNT, 1155 Union Circle, in Denton
8 – 10 a.m.
The Family Business Initiative at UNT (a Denton Chamber of Commerce member) invites local businesses to join students and UNT departments for a networking breakfast. This event was intended to give businesses a platform to connect directly with other local businesses, as well as form partnerships with students who can provide services in IT, marketing, logisitics, and more.
Free
Find more information here. 
—
DALLAS WOMEN ENTREPRENEURS NETWORKING
Windsor CityLine, 1250 Hunt St., in Richardson
6 – 9 p.m.
DWE invites business women in Dallas to network with other aspiring women entrepreneurs in a cozy, relaxed rooftop setting.
Tickets are $20.
Purchase tickets and find more information here.
---
FRIDAY, OCT. 27 – SATURDAY OCT. 28
2017 JAMES HILLMAN SYMPOSIUM
The Dallas Institute of Humanities and Culture, 2719 Routh St., in Dallas
2 – 8:30 p.m. on Friday, 7:30 a.m. – 6:30 p.m. on Saturday
The sixth annual James Hillman Symposium will feature more than a dozen seasoned professionals with various backgrounds in psychology and include multiple breakout sessions and presentations with topics surrounding central figures in mythology. 
Keynote Speakers include:
Seemee Ali, Ph.D. in literature, author, co-founder of the Hannibal Lecture Series 
Gustavo Barcellos, founding member and editor-in-chief of Cadernos Junguianos

Jean Lall, independent scholar, astrological consultant, and psychotherapist

David L. Miller, 

Ph.D., Watson Ledden Professor Emeritus at Syracuse University

Glen Slater, Ph.D., studied and trained in religious studies and clinical psychology

Dennis Patrick Slattery, Ph.D., core faculty member in the Mythological Studies Program at Pacifica Graduate Institute

Natasha Stroud, Ph.D., served on the psychology faculty at the University for Humanistic Studies in Solano Beach, CA, and for the San Diego University for Integrative Studies

Gail Thomas, Ph.D., served as president and CEO of The Trinity Trust Foundation
Student tickets are $20, and non-member tickets are $145.
Purchase tickets and find more information here.
---
FRIDAY, OCT. 27 – SUNDAY, OCT. 29
TINY HOUSE JAMBOREE
Arlington Convention Center, 1200 Ballpark Way, in Arlington 
3 – 7 p.m. on Friday; 10 a.m. – 8 p.m. on Saturday; 10 a.m. – 5 p.m. on Sunday
Join experts from the tiny house community for a weekend of surrounding tiny houses, simple living, and sustainability. In addition to exploring over 60 tiny houses, the event will include hands-on workshops, fun activities, a local Texas vendor fair, and an indoor exhibit hall where you can find simple living products.
Tickets start at $15.
Purchase tickets and find more information here.
SATURDAY, OCT. 28
KOMEN DALLAS RACE FOR THE CURE
NorthPark Center, 8687 N Central Expy., in Dallas
6 a.m. Registration & Survivor Breakfast; 8 a.m. Race Begins; 9:30 a.m. Stage Presentation & Survivor Celebration and Awards
Join the community and breast cancer survivors to run or walk the race course at the 35th anniversary of the Race for the Cure. This event will honor survivors with a special breakfast and closing celebration. A special youth will accommodate kids with fun activities. 
D Magazine is proud to be a sponsor of the Dallas Race for the Cure, be sure to stop by our booth!
Adult tickets are $40. Youth tickets are $20.
Register and find more information here.
—
HALLOWEEN PARTY
National Videogame Museum, 8004 North Dallas Parkway, in Frisco
10 a.m. – 8 p.m.
Join the National Videogame Museum for a fun Halloween party where gamers are encouraged to dress up for half price off the admission fee and to enjoy spooky gaming activities, complimentary trick-or-treating, and cosplay costume contests. 
Adult tickets are $12. Tickets for children under 10, military educators, and seniors with a valid ID are $10.
Tickets are available for purchase at the door. Find more information here.
---
SATURDAY, OCT. 28 – SUNDAY, OCT. 29
FAMILY FUN WEEKEND AT THE ARBORETUM
Dallas Arboretum, 8525 Garland Road, in Dallas
10 a.m. – 4 p.m.
Experience fall in full bloom at this family-friendly Halloween celebration. Come ready to trick-or-treat through the gardens and enjoy an array of other kid-friendly activities including face painting, a petting zoo, and a magician, according to the event site.
Tickets start at $10.
Purchase tickets and find more information here.
---
MONDAY, OCT. 30
DIA DATA COMMITTEE MEETING
Dallas Entrepreneur Center, 311 North Market St., in Dallas
6 – 7 p.m.
Get involved with the Dallas Innovation Alliance! Join other data enthusiasts for a special discussion at the committee meeting about leveraging data in planning and deriving insights from smart city projects around Dallas.
Become a member and find more information here.
---
MONDAY, OCT. 30 – FRIDAY, NOV. 3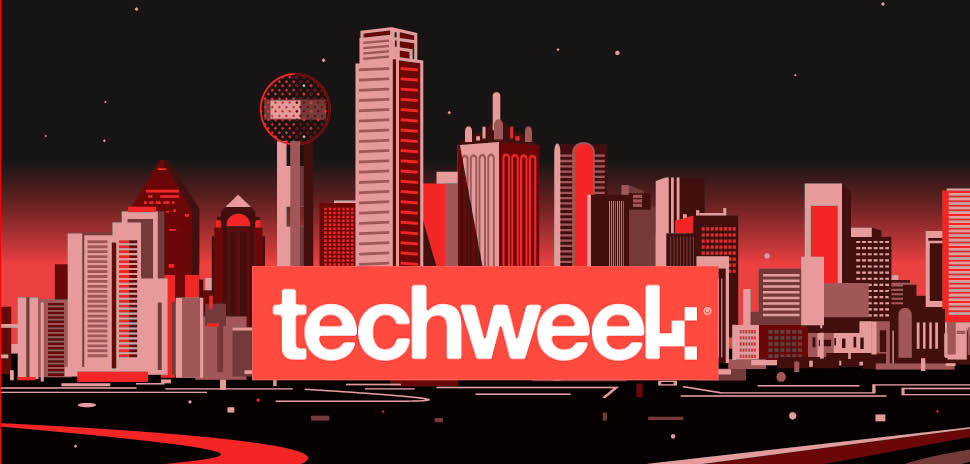 TECHWEEK DALLAS 2017
Various Locations in Dallas
The event series, which is meant to spotlight the tech ecosystem and give its players a chance to network, will be a week-long event and includes sessions throughout the Dallas area. There will be opportunities to network, learn about the latest in tech, and visit some of the best coworking spaces in the area.
---
WEDNESDAY, NOV. 1
LOOK AND LEARN EVENT
The Study USA, 801 W. Irving Blvd, in Irving
12:30 – 4:30 p.m.
The Study USA is partnering with Goldman Sachs 10,000 Small Businesses to offer an  program that teaches small business owners the skills they need to identify performance obstacles in their business and coach employees to success. This interactive half-day look-and-learn session gives you a sneak peek into what 10,000 Small Businesses is about, according to the organizers.
Free.
Register and find more information here.
—
TEXAS PROSPECT P16 SUMMIT
Hilton DFW Lakes Executive Conference Center, 1800 Hwy 26 East, in Grapevine
12 – 3 p.m.
Experts with various backgrounds in education will gather to join The University of Texas System and Educate Texas at the Texas Prospect P16 Summit. The goal of the summit is to improve Texas public education so that Texas students acquire the skills needed to progress from grade school to college successfully and make a smooth entry into the workforce. The conference will be broken up into four areas: cradle-to-career readiness, pathways to alignment, educator preparation and career development.
Keynote Speakers:
Dr. Diana Natalicio, president, The University of Texas at El Paso
Dr. Bennie Lambert, vice president of student services, Lone Star College
Tickets are $175.
Register and find more information here.
---
THURSDAY, NOV. 2
KERNEL LIVE!
Four Day Weekend theater in Sundance Square at 312 Houston St. in Fort Worth
7-9 p.m.
The event is inspired by the Shark Tank television show, and will feature four finalists who will pitch creative solutions to critical social issues before judges and a live audience in the Four Day Weekend improvisational group theater. Judges will listen and decide who will get seed money of $10,000 or more from United Way of Tarrant County's KERNEL program designed to foster social innovation within the community. Get ticket information here.
—
TREC SHARK TANK
Gilley's South Side Ballroom, 1135 S. Lamar St., in Dallas
7:30 p.m.
In a play on the television show Shark Tank, the Real Estate Council Community Fund will host its first ever event to highlight the economic development and investment opportunities in South Dallas. Demond Fernandez of WFAA will host this event featuring three company pitches as well as a conversation between Dallas Mayor Mike Rawlings and Dallas Mavericks owner and entrepreneur Mark Cuban. Read more about the event here.
Tickets start at $51.
Purchase tickets and find more information here.
Credits: Feature photo montage by Dallas Innovates. All photos, logos, and brand images are the property of their respective owners. Company, product and service names used on this website are for identification purposes only. Trademarks included are the property of their respective owners. Tiny home: Neil Lockhart via istockphoto.
Please visit the original event websites for updates on event times and location changes.
READ NEXT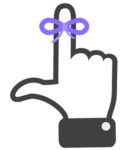 YOU WON'T WANT TO MISS THESE UPCOMING EVENTS
Fill your calendar with the most innovative events in Dallas. Whether you're interested in attending a workshop, conference or networking happy hour, Dallas Innovates is here to provide you a guide for the who, what, and where of innovation in Dallas. Find events such as these and more, here.
SaveSave
SaveSave
SaveSave