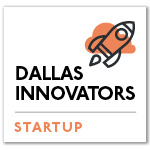 Lucas Rodriguez was working on his Ph.D. in biomedical engineering and taking business classes at UT Dallas when he met a couple of faculty members who were researching non-opioid pain relief. Rodriguez was intrigued. It took the men just three hours to decide to work together. Fast forward to today, and 31-year-old Rodriguez runs CerSci Therapeutics, a company focused on developing the next wave of drugs for the treatment and prevention of acute and chronic pain.
CerSci used its early funding to acquire a molecular compound called CT-044, invented by Scott Dax, who is now CerSci's chief scientific officer, in August 2016—just weeks before the U.S. surgeon general declared opioid abuse a public health crisis.
CT-044 "works at the source of pain, unlike opioid and other analgesic painkillers," Rodriguez says, "which work by binding to the opioid receptors in the brain." In practical terms: CerSci's pain drug does not affect the central nervous system, so no high and no addiction. 
CerSci's focus is on alleviating human suffering and rescuing society from the ongoing opioid crisis. This "new generation of non-opioid medicines" is intended to treat acute postoperative and chronic neuropathic pain (painful diabetic neuropathy).
Last month, CerSci announced that its Investigational New Drug (IND) application for CT-044 received notification from the United States Food and Drug Administration (FDA) indicating that its Phase I safety and tolerability clinical trial may proceed. 
Rodriguez called it a huge milestone for both him and the company.
The preclinical development work on CT-044 was supported by a Phase II Small Business Innovation Research (SBIR Grant from the National Institutes of Health, titled Orally Bioavailable Peroxynitrite Decomposition Catalyst Targeting Post Surgical Pain). 
And now, CerSci has raised additional capital that is going to support the clinical development efforts of CT-044. The fundraising efforts for the newest APrime Round was led by the Hiawatha Education Foundation, JDH Investment Management, West Summit Investments, and Lennox Capital Partners.
The round includes $8 million in new equity financing, with an additional 4 million in warrants, which will go to support all of CerSci's preclinical investigations over the next 18 to 24 months, as well as the phase one and proof-of-concept studies.
Of the four groups leading the rounds, three are from Dallas-Forth Worth, and all are re-upping from CerSci's previous round.
"We're really excited that we have such great local investors supporting our organization and the North Texas community," Rodriguez says. "I'm really excited that the community has gotten behind a biotech project like this. And an additional thanks and recognition of support from the National Institute of Health and the National Institute on Drug Abuse, along with the team we partnered with at DavosPharma for their amazing efforts on our IND application. We have a ton of really strong support for the next phase of development."
Rodriguez is featured in Dallas Innovates 2019—The Magazine's 26 North Texas Innovators who are the future today. Meet the CEO of CerSci in our extended Q+A as we discuss the new round of funding and the first clinical trial set to proceed.
How is CerSci different? 

A lot of the companies in the space, for the last 30 years, have been developing new kinds of opiates. Opiates turned into synthetic opiates, which turned into super synthetic opiates, and then peripherally restricted opiates. And so that turned into a lot of different things. But pharma in general has been doing opiate development and new opiate development over the last 30 years.
Our compound really is what would be considered a new mechanism of action in the pain space. So really, the mechanism by which we're trying to alleviate pain is what sets us apart from other companies.
Is there a real world example you could give?
In the industry that we work in, it's regulated so that you can't have someone use a product until the FDA allows you to do so. We're just now at the stage where we're finally going to put it in humans for the first time.
What are your daily responsibilities?
My responsibilities day-by-day change depending on our cycle—anything from, strategy, to product development, to running our board meetings, then also all the financing activities, negotiation of contracts, negotiation of clinical site contracts, opening clinical sites. Also, organization of our scientific strategy and scientific management team, and all kinds of stuff.
How has your previous life experience or employment played a role in your success? 
Successes is relative. I think we've got a while to go before we could start using words that the organization is successful yet. I would say that having a background in science has definitely been helpful, and having a terminal degree in a scientific background has definitely been helpful, despite the fact that I'm now on the business side of this organization. Being able to speak the language of the science has been really helpful, and being able to understand the intricacies of a regulatory rich environment or, strongly regulatory environment has been really, really helpful for me for sure.
What do you like about working in tech in Dallas?
The people who work in tech and biotech and Dallas just absolutely love what they're doing. I think that's true for most people in tech and biotech, and that's why they do it. I think Dallas, as a city, is really well-positioned—with the other kinds of historical funding opportunities that we've had in the past—to make a big difference in the biotech world.
I think that the culture of the biotech and startup industry in Dallas is really fun and exciting. It's sort of new, relative to the east and west coasts. So you've got the Bostons and Palo Alto, so relative to that, we're relatively new. So being an early part of a new biotech atmosphere is definitely fun.
What was your first breakout moment?
I would say that our most important breakout moment was probably the acquisition of CT-044 years ago. That was a really big deal for us. Having an asset at the stage where we feel confident being able to put it into enablement, or enabling activities through an IND process, was a huge development for us. It was followed quickly by a successful Series A financing, which positioned us to then go do all those activities, and then receive support from our peers at the NIH and the National Institute on Drug Abuse.
That whole year was really all together probably our breakout moment. That was a really important 8-9 months for us.
And then without a doubt, the most recent sort of breakout moment for us was this investigational new drug application. Being able to take a compound from preclinical development to clinical development really set us and our organization apart. And then being able to do it as quickly as we've been able to do it certainly sets us apart as well. So I think those are certainly the biggest opportunities for us.
What's on the horizon for you and CerSci? 
Right now, we've got everybody looking to first human, first dose. In pharma, that's really the big one—being able to say, okay, not only did we get the compound enabled to be able to dose people, but we actually did. There's a lot that goes into actually putting a new chemical entity into a human body.
So for us, in the very near future, we will hit another sort of breakout moment, which will be that first human first dose of our compound. We're very excited and feel very confident that it's going to be all positive development.
So really the next 12 to 14 months for us is going to be probably the most exciting 12 to 14 months within the organization. On a month-to-month basis, from here over the next 14 months, month-to-month will be the most exciting of the organization. The more data points we end up accumulating, the more exciting things are going to get.
So for us, what's on the horizon is being able to show that this drug is safe and well tolerated in a human population, followed quickly by the translatability of that science into an efficacy profile. Being able to show that it works in a proof of concept study will just be incredibly exciting.
Where these dollars are going, we're also bringing up compounds behind it to sort of hedge our bets as well and make sure that we have other compounds that could go into clinical development for other disease indications as well as other routes of administration.
We are really proud that our compound is orally bioavailable and peripherally restricted. So you can take it as an oral pill, which again, does set us apart from our competition. A lot of people have drugs that are either intravenous or restricted to injectable. We're really excited that we have a drug that works orally and is peripherally restricted, so we don't have to worry about any of the abuse liability factors, or any of the cognitive issues associated with central penetrates.
Do you have any advice for anyone that's starting their own company or trying to get into biotech?
Talk to everybody and read everything you get your hands on. You never know what that person you're talking to is going to be interested in. I think it's important to read everything you can get your hands on. Stay as informed as much as possible and get used to talking to people you've never talked to before.
I would stay positive—nobody does this overnight. It takes a while to get done. Even if it seems like it's happening quickly, if you ask the person who things are happening to, they would probably tell you it feels like it's taking forever.
And, find things to do outside of your work life that you enjoy doing. So whether that's running, or hanging out with your girlfriend or boyfriend or husband or wife or whatever the case is, just make sure you don't turn into somebody who's working 24/7. Be efficient, and don't feel like you need to put in a 24-hour day. Likely you weren't productive the entire 24 hours. Find a balance.

Get on the list.
Dallas Innovates, every day.
Sign up to keep your eye on what's new and next in Dallas-Fort Worth, every day.