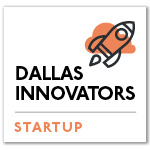 If you've noticed the unique-looking tower off I-35 East just outside Waxahachie and wondered, "What the what?" … you're not alone. The structure belongs to Viziv Technologies, which is the culmination of more than four decades of research in the field of Electromagnetic Surface Waves, says Brig. Gen. Michael Miller, CEO of Viziv Technologies. The research focuses mainly on methods to propagate the electromagnetic phenomenon known as the Zenneck surface wave, he says. Unlike traditional radio waves (i.e. television, Wi-Fi, cellular, etc.), Zenneck surface waves are guided along the earth's surface. Viziv's primary engineering focus is development of a means to synthesize this surface wave in "real world" conditions.
Located in North Texas, Viziv's approximately 400-acre research facility houses a growing team committed to innovation and commercial development of Zenneck surface wave applications.
Viziv has been an active recipient of funding, having received $38.3 million in total.
Viziv's mission is the commercialization of the Zenneck surface wave in its various applications. From communications to energy to sensing, our technological advances are opening doors to a new era in science and engineering. Miller says the company's purpose is summed up in its vision statement: Power the planet and bring light to the world.
Meet Brig. Gen. Michael Miller, CEO of Viziv Technologies.
What problem are you solving with your product or business?
Lack of basic resources in developing nations: 06 billion people do not have access to reliable electricity (World bank report – 2013). Our technology will be a global economic catalyst, especially in developing countries. Our clean, safe, reliable and affordable wireless power systems will bring hot meals, clean drinking water, advanced medical treatment and greater access to educational resources to the billion plus people around the world without power.
Underutilization of renewable resources: Our wireless power system will bring stranded and underutilized renewable resources onto the global market.
Inefficiency of energy supply chain: By allowing generation to happen where the fuel source is located, our technology will reduce the amount of hazardous fuels (natural gas and nuclear material) being transported. Future power plants, renewable or otherwise, will no longer need to be located close to densely populated communities, but instead, will be placed near their energy source.
Vulnerability of our current global positioning and navigation systems: Using a Zenneck surface wave, our navigational system will use less infrastructure, less energy, cover a much larger area, and not rely upon expensive satellites. A tower transmitting a few thousand watts could provide a signal covering a region the size of the entire continental United States. This can be used to develop redundant global and regional positioning and navigation capability governments have been seeking.
Lack of electricity in the wake of natural disaster: Utilizing Viziv's wireless power technology will shorten disaster outages by weeks or months. Restoring electricity after a natural disaster is a time-consuming step-by-step process. Power companies first must restore power plants, then repair transmission lines, then bring substations online, and finally, restore power for homes and businesses. Utilizing Viziv's wireless power can speed up this process.
How is Viziv different?
The founders and management of Viziv Technologies are driven by a deep Christian faith. This belief defines the purpose and vision of the entire company. Our mission to "Power the Planet and Bring Light to the World" has more to do with improving the quality of life for people everywhere than it does with any specific aspect of our technology.
---
READ NEXT 26 North Texas Innovators Who Are The Future Today
---
What are your real responsibilities day to day?
My responsibilities are typical of other CEOs. I spend a good part of my time overseeing strategic planning, capital management, and organizational growth. But I'm not the story of Viziv Technologies, our people are. We're fortunate to have assembled an experienced group of scientists, engineers, and business people from across the United States. These are men and women of the highest caliber from academia, industry, and government sharing in our mission to bring this revolutionary technology to market.
"Because we are a start-up, we have an attitude of 'all hands-on deck.' We all pitch in from time to time to do whatever is needed in the moment. That could be anything from working in the field on experiments to sweeping the floor of the breakroom."
What have you tried and failed at?
Like most start-ups, we are learning as we go and some tasks are achieved faster than others. We are trying to accomplish something that's never been done before, so obviously, there's going to be trial-and-error moments. However, we are confident in our technology and believe it is a true scientific breakthrough.  
What's on the horizon for you and your company?
We are looking forward to 2019. We plan to expand the company, both in personnel and capability. From communications to energy to sensing, we expect our technological advances will open doors to a new era in science and engineering.
This Q+A was used for a series in Dallas Innovates 2019—The Magazine.  
Dallas Innovates 2019—The Magazine highlighted 26 North Texas innovators who are the future today. These men and women are are renegades, visionaries, and people who don't take no for an answer. And they are all forging the future of tech that has the potential to change the world. Throughout the next month, we will be sharing individual interviews with our innovators as part of the extended magazine content on dallasinnovates.com.
---
Read it online
Dallas Innovates 2019—The Magazine explores the region as a rising tech hub that will shape the future of innovation. The theme of our second annual print publication, "A Breakout Moment," explores why now is the time for the region to grab its place in the tech universe.

Get on the list.
Dallas Innovates, every day.
Sign up to keep your eye on what's new and next in Dallas-Fort Worth, every day.