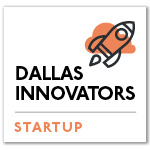 NoiseAware began when Andrew Schulz's co-founder, Dave Krauss, rented his apartment to vacationing guests. But, what began as a typical Airbnb rental quickly became every host's nightmare when someone threw a raging party. Krauss was held responsible, and lost thousands of dollars to pay for the damages.
Schulz responded by building the technology behind the patented NoiseAware platform, which alerts homeowners via mobile app anytime guests are potentially causing a disturbance. Anytime guests are getting rowdy or potentially destructing a vacation rental, the NoiseAware sensor sends an alert, helping to quickly resolve and prevent property problems around the world.
In the weeks that followed the launch, the duo traveled to industry conferences, sharing their story. They heard from an "astounding" number of customers that NoiseAware had saved their businesses, with one woman crying because her city was on the verge of banning rentals due to noise complaints.
Today, more than 350 apartments within a 5-mile radius of downtown Dallas use the technology. And Schulz and his team are continuing to make big moves.
Last week, NoiseAware announced that it had partnered with Wisconsin-based Frontdesk to offer securely managed short-term stays. Frontdesk develops and manages rental suites for those looking for homey alternative to a hotel. In partnering with NoiseAware, the company said it's better poised to proactively handle noise issues before they even happen.
"It made complete sense to partner with NoiseAware, the leaders in privacy-safe noise monitoring technology, as we were looking to enhance our security package," Frontdesk Chief Growth Officer Jesse DePinto said in a statement. "We're now able to more consistently ensure that noise issues are proactively handled by a Frontdesk team member, rather than receiving complaints from neighbors or property managers."
Frontdesk has a 24/7/365 noise monitoring service, and plans to install NoiseAware's noise monitoring home sensor and detection technology in all guest suites as part of that. Together, the companies said they plan to help apartment communities everywhere become more short-term stay friendly.
Schulz is featured in Dallas Innovates 2019—The Magazine's 26 North Texas Innovators who are the future today. Get to know the CEO and co-founder of NoiseAware in our extended Q+A.
How is NoiseAware different? 
We're leading a category that didn't exist in the market before NoiseAware. The most common solution that exists in the market today is angry neighbors calling 911 with a noise complaint and eventually storming city hall to demand short-term rentals be banned. This is what happened in Austin, San Diego, and over 500 cities in the US that thrive on tourism. NoiseAware is the middle ground allowing the homeowner to rent their property confident their guests won't be disruptive, the neighbor who has a right to quiet enjoyment of their own property, and city officials who want tourism to flourish in their community without any additional burden on local services.
Our mission is to prevent what people can't predict might happen in a property, which is our customers' biggest assets. Our key differentiator is that with all the benefits we provide, we don't record any content and the end result is a privacy safe quantification of noise within any property, even outdoors.
What problem are you solving?
We are solving problems before they happen, proactively. Oftentimes, messaging the guests directly is all it takes. In fact, 9 out of 10 times, noise levels are brought down to reasonable levels within 15 minutes. This helps keep the alternative accommodation industry growing and protecting the reputation of those renting their homes in communities across the country.
Is there a real world example you could give?
This one-bedroom condo with 13 partying guests is a great story of a potential disaster avoided. We hear about these all the time.
What have you tried and failed at?

Startups are all about building things fast and watching them succeed or fail faster. We have had plenty of things go well and plenty of opportunities to learn what hasn't worked. I think my favorite learning is seeing that marketing campaigns focused on converting homeowners before major holidays like July 4th, Memorial Day, and New Years, where it is almost guaranteed travelers are going to be more exuberant than usual, had a low conversion rate.
Last year we spent time on campaigns before the holiday and we quickly realized that our best marketing time was after. I had fun talking with the marketing team about what campaigns we would do and it never occurred to us until we saw the numbers that pick up would be after these big events.
It's all a part of what I and our entire team enjoy: experimenting and learning fast.
What was your first breakout moment?
In the few weeks after NoiseAware was formed, Dave and I went to every industry conference we could find and we talked to everyone would listen to our story. One woman from California grabbed Dave's shirt and started to cry because she knew and felt that our service could help save her business. The city where she lived was on the verge of banning short-term rentals because of noise issues. She was about to lose her livelihood. She had ultimately given up on figuring out the solution. All she needed was something to help her correct disturbances proactively and data to show how her management company was an excellent member of the community compared to the handful of unprofessional managers.
---
READ NEXT 26 North Texas Innovators Who Are The Future Today
---
Effective property management tools give hosts information without risking the privacy or safety of guests, and we developed NoiseAware for that kind of peace of mind. Sensors convert the surrounding noise down to a simple risk metric, so there's no fear of eavesdropping, and alert hosts to potential noise issues before neighbors start banging on the walls. I think the biggest moment for me was the astounding number of customers who month after month told us how we saved their business.
What was your latest breakout
moment?

This really has been two moments for us. One is that many companies have invested and grown their business purely in the multi-family real estate space and we realized early on that these are the riskiest short-term rentals being a distributed hotel with long-term tenants in that community. We've quickly scaled our property count because of the increase in funding going into these types of short-term rentals.
In Dallas alone, we have over 350 apartments utilizing NoiseAware within a 5-mile radius of downtown. Second breakthrough moment was that outdoor was such a high need for the vacation rental market and developing a new outdoor sensor that is 100 percent weatherproof has been a game changer but also an amazing experience for our team to create it from scratch.
This Q+A was used for a series in Dallas Innovates 2019—The Magazine.
Dallas Innovates 2019—The Magazine highlighted 26 North Texas innovators who are the future today. These men and women are are renegades, visionaries, and people who don't take no for an answer. And they are all forging the future of tech that has the potential to change the world. Throughout the year, we will be sharing individual interviews with our innovators as part of the extended magazine content on dallasinnovates.com.
---
Read it online
Dallas Innovates 2019—The Magazine explores the region as a rising tech hub that will shape the future of innovation. The theme of our second annual print publication, "A Breakout Moment," explores why now is the time for the region to grab its place in the tech universe.

Get on the list.
Dallas Innovates, every day.
Sign up to keep your eye on what's new and next in Dallas-Fort Worth, every day.