Art meets tech in the work of Jeremiah Onifadé, a Dallas-based creative who is literally incorporating cryptocurrency into his pieces, painting a gateway to the digital currency, and using it to sell his paintings.
Onifadé's idea to incorporate crypto into his work started with his personal Ethereum account, an open-source platform for decentralized applications. In simpler terms, an internet where money and payments are built in.
He's already sold one piece using crypto, and now is on a mission to sell all of his work the same way. And, as the digital currency continues to grow, he says he plans to delve deeper into the world of virtual money exchange for artists, nonprofits, and more.
In 2017, inspiration for "Transaction Timed Out"—the painting containing the QR code—struck as he and a few friends were witnessing the emergence of cryptocurrency within the world's financial markets.
"I wondered if I could sell [art] with the same cryptocurrency I painted," he told Dallas Innovates. "The code scans, and so if you try to send money to it, I'll be happy to have a great dinner."
To assure the code functions correctly, it had to be designed almost perfectly. He says creating the code took trial and error before he mastered a functioning one. And, after the third iteration, it finally worked. 
The code in the painting is surrounded by a variety of different characters and objects painted in bright colors, that portray a unique representation of human emotions. "It's not a fish, or snake. They flow in different directions as visual enactments to the emotions in the stories told. I named it cod without even remembering the cod fish," he says.
"The other characters are Orbs, or representations of the human figure. The sparkling hearts with eyes are representation of blind-less love."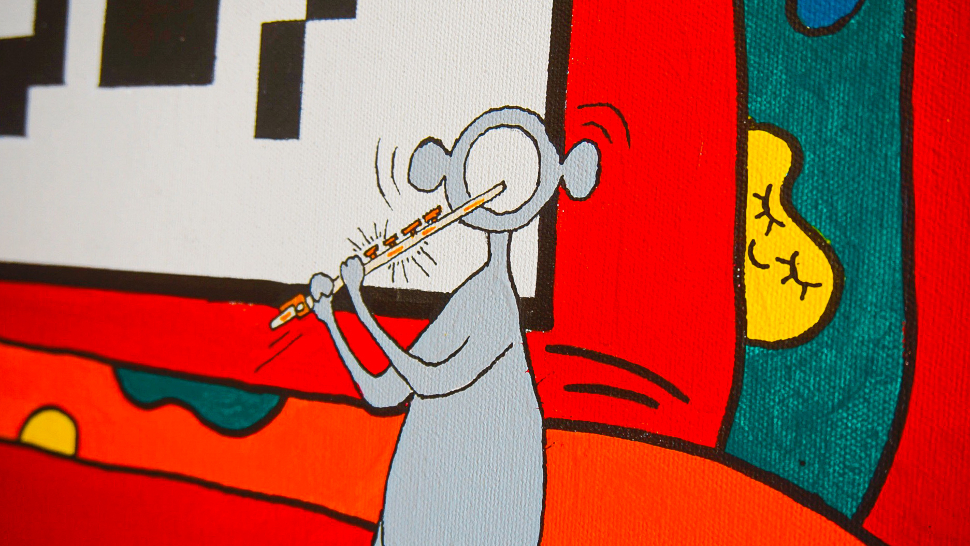 When not working as a cybersecurity engineer/creative-space architect by day, Onifadé is working on future projects that affect our everyday lives. He plans to create pieces that question the human existence and how we interact with society.
"I intend for my future works to be included in school texts, museums, architecture, and serve as outdoor sculptures," he says.
He also wonders if charities or non-profits could raise money using digital currency to bid for art from all around the world, he says.

Be on the lookout for Onifadé's work in local Dallas galleries, as well as upcoming shows all around the world, you don't want to miss it.
Take a closer look
All photos by India Edwards.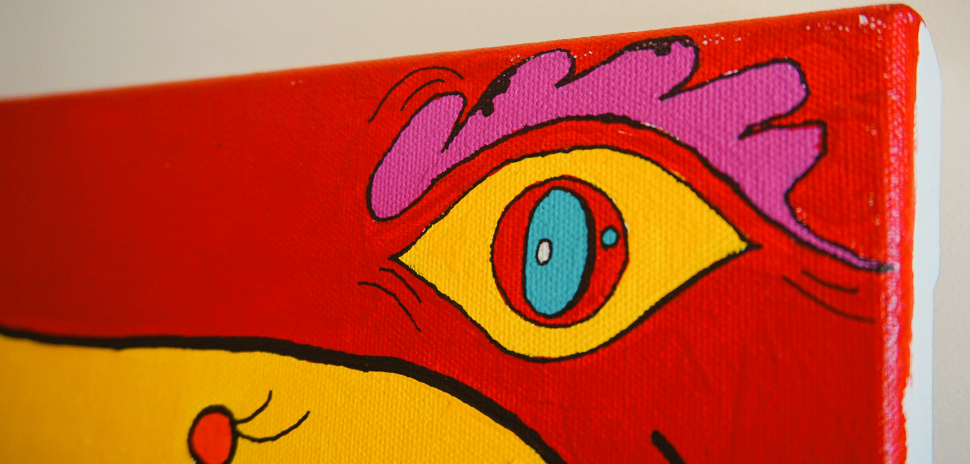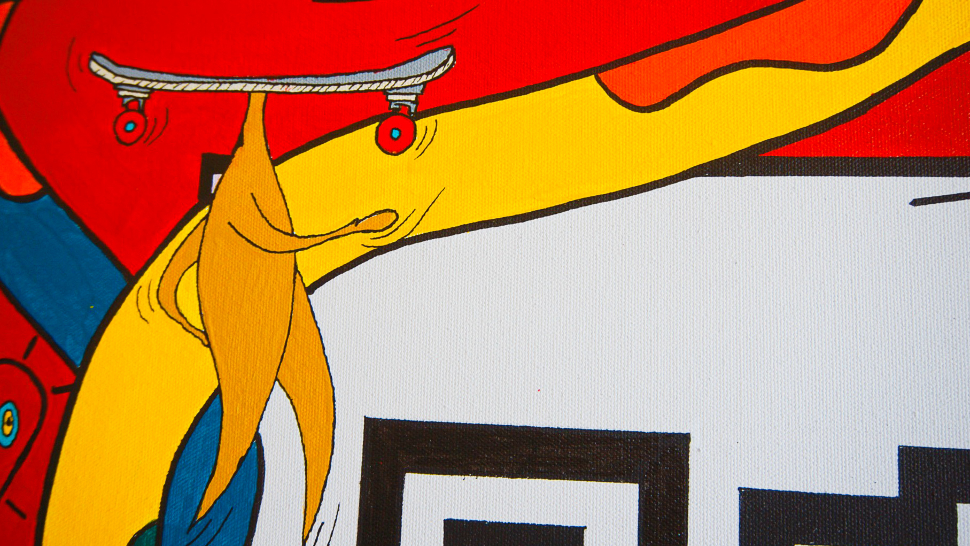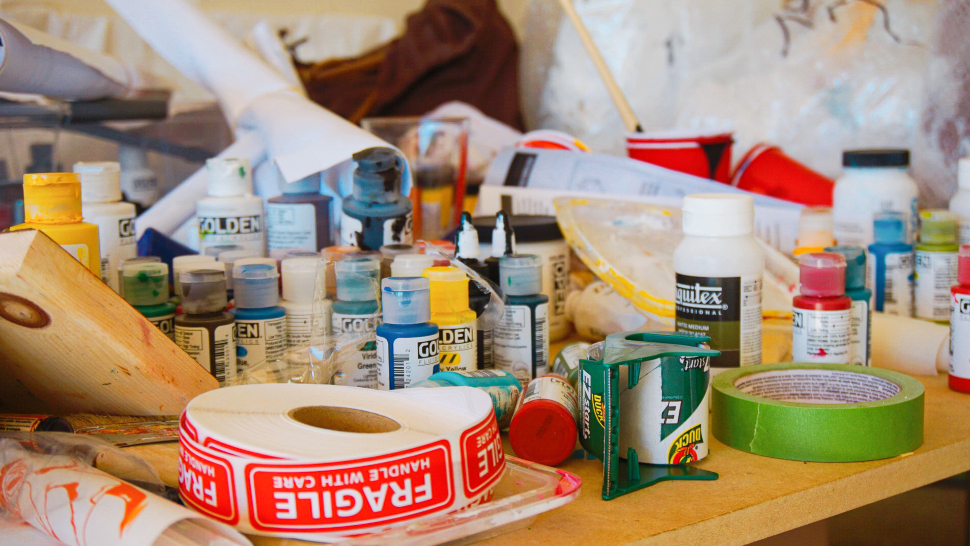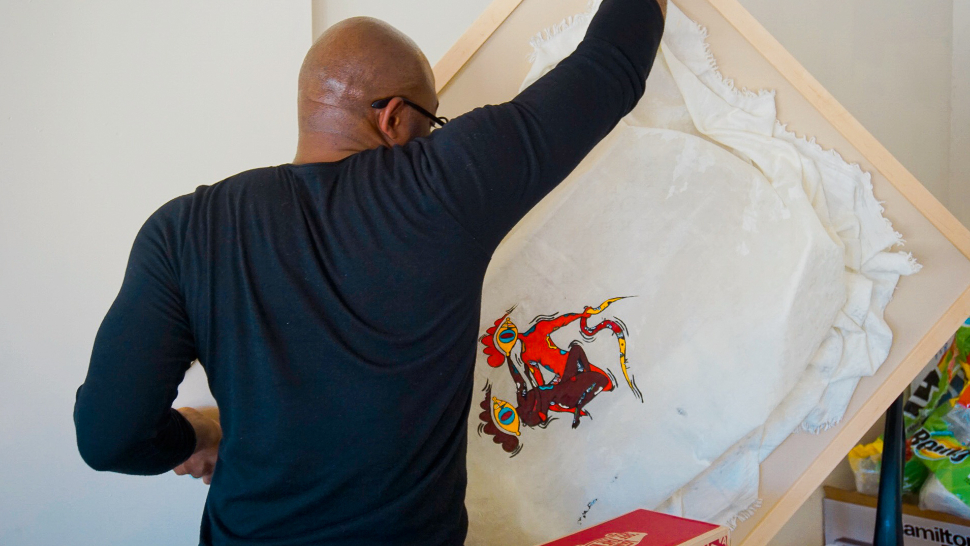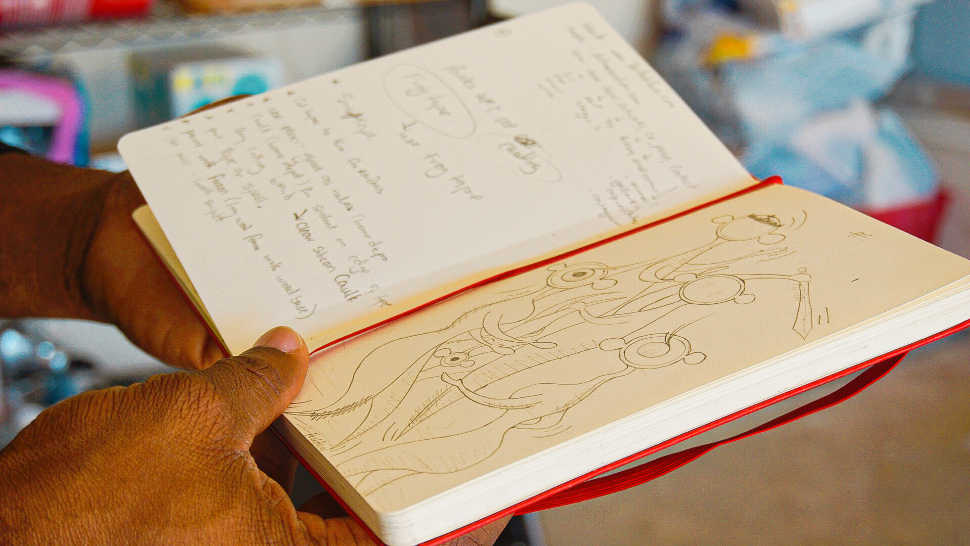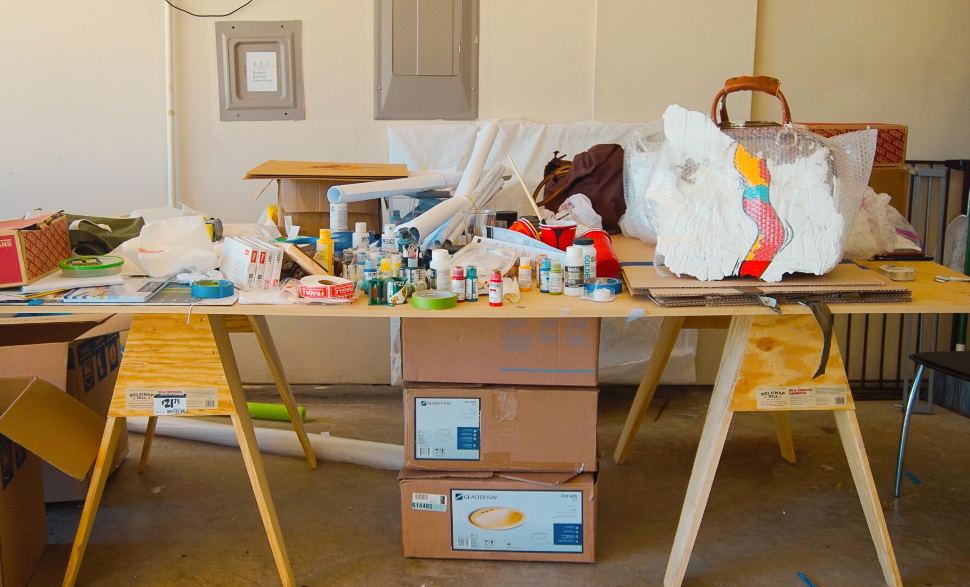 Get on the list.
Dallas Innovates, every day.
Sign up to keep your eye on what's new and next in Dallas-Fort Worth, every day.