Dallas-based education and robotics company RoboKind has released new software that aims to help educators and students with autism spectrum disorder (ASD) learn more efficiently in remote settings. 

Called robots4autism: Avatar, the remote learning technology is a version of RoboKind's social-emotional K-12 educational program, which was recently endorsed by the Council of Administrators of Special Education (CASE).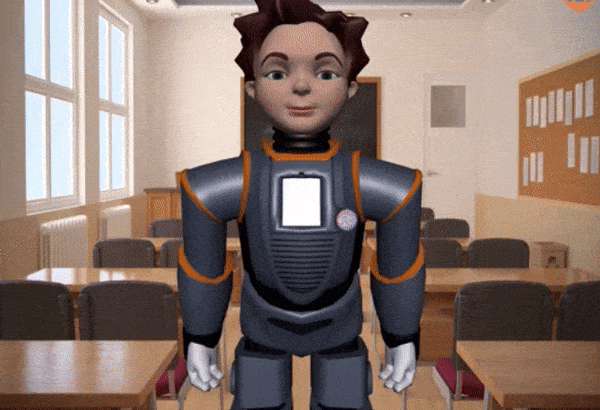 The robots4autism program is based on development theory and the principles of applied behavioral analysis, according to a news release. That means it includes evidence-based curriculum in a modular form combined with expressive avatar robots that have social narratives, visual aids, video, and natural modeling.

When used, RoboKind said that students are able to hone—and eventually master—basic social-emotional skills.
Individuals with intellectual or developmental issues have a higher mortality rate to the COVID-19 infection than members of the general public, according to RoboKind. "Students with autism are one of the most at-risk student populations to be left behind during COVID-related virtual and blended learning," Founder and Chief Technology Officer Richard Margolin said in a statement.
Developmental-behavioral learning
A facially expressive robot named Milo will deliver robots4autism's curriculum using a developmental-behavioral approach to teach six modules: introductory, calm down, conversational, emotional, and situational. In 2019, Milo was the first non-human recipient of Tech & Learning's Most Inspiring Game Changer award.
Children with ASD are more engaged with Milo than with a therapist, according to a University of Texas at Dallas study. Students have a five times increase time on task and its program saved $152,000 per student per year, according to RoboKind. The robots4autism: Avatar meets requirements for federal, state, and local funding, including both the CARES and HEROES Act. 
Margolin founded RoboKind in 2011. RoboKind has raised $19.7 million in funding, according to Crunchbase.
"We as a team and company have invested heavily in bringing virtual, digital options to educators knowing that, now more than ever, schools and districts need the support and innovation companies like RoboKind can provide," Margolin said.

Get on the list.
Dallas Innovates, every day.
Sign up to keep your eye on what's new and next in Dallas-Fort Worth, every day.