POP. FIZZ. (CLINK.)
We begin our fourth year with a toast to the newest member of the family — Dallas Innovates 2019, an annual magazine highlighting Dallas-Fort Worth as a hub for innovation. This year, our second annual print publication explores the region as a rising tech superpower and a global hub of innovation. And, we practice what we preach by showing off some fun tech: You can interact with the cover in augmented reality, thanks to Groove Jones. (Pro tip: It works with the online magazine too.) Find the digital edition online here. We'd also like to thank the magazine's sponsors—EarthX, Maddrey, and Sabre—as well as our advertisers for making the edition possible. Have a tip for next year's edition? We'd love to hear from you, too.
Cheers,
The Dallas Innovates team
---
About the issue
Our Breakout Moment
The next chapter is innovation in Dallas-Fort Worth is being written
Dallas-Fort Worth is a global innovation hub fueled by our status as a longtime leader in technology. Our past is ever present in who we are, but it does not define us. We are a young region, a living lab of innovation made up of a diversity of industry and people with breakthrough ideas. We have been built on the shoulders of giants such as Texas Instruments and EDS, but we are forging a new path led by a critical mass of emerging technology companies that are changing the world.
We have all the core assets to drive an innovation economy—central location, densely populated and walkable communities, a great business environment, a growing and talented population, tier 1 universities, and a thriving entrepreneurial ecosystem. But, more importantly, we are fostering the environment where disparate ideas, technologies, and industries can collide. It's the meeting of the suits (corporate types) and sandals (startup founders) at the local coffee shop, a coworking space, or perhaps in the hallways of a corporate innovation center. In fact, Dallas-Fort Worth doesn't have just one innovation district, but many centers of innovation. Some have been grown organically over time and are loosely defined, for example in and around downtown Dallas; others are being created from scratch and are purposely built to encourage the collision of ideas. The end product remains the same: great companies with bold ideas.
Today, emerging tech companies such as StackPath, Hypergiant, Bestow, and Hedera are staking their claim as technology leaders, ushering a new breakout moment for Dallas-Fort Worth. Blockchain, artificial intelligence and big data, internet of things, and augmented/virtual reality are critical to the future of business, regardless of industry. And, because of our diversity of industry, these technologies will touch almost all aspects of our economy, opening the doors for even more advancements and creating a virtuous cycle of breakthrough moments right here in Dallas-Fort Worth.
Leading global change through technology is nothing new for us; this is our history. Nearly 90 years ago, Geophysical Service Inc. opened in Dallas. Built on an emerging technology of the period called reflection seismography, the company helped unearth new oil and gas fields and quite literally brought Dallas-Fort Worth headfirst into the technological age. While its mission and name has since changed over the years, the company still holds true to the founders' entrepreneurial spirit and innovative drive. Today, Geophysical Service Inc. is known to the world as Texas Instruments, one of the most respected of global technology companies, with tens of thousands of employees and over 41,000 patents to its name. Pushing the boundaries of what's possible led TI to be one of the most influential companies in the world. This ethos is embedded in our culture. We are a region of risk-takers, visionaries, and influencers building the technologies of tomorrow. The next chapter of innovation in Dallas-Fort Worth is being written now.
Dallas Innovates is built to tell our story. It dives deep into who we are. We invite you to read the stories here in our second annual print edition, go to dallasinnovates.com and sign up for our daily newsletter, and learn how Dallas Innovates Every Day.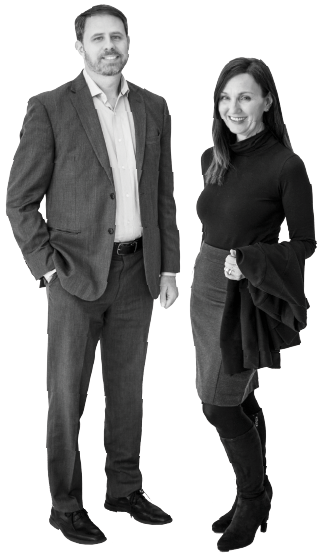 Dallas Innovates is a collaboration of D Magazine Partners and the Dallas Regional Chamber.
---
DALLAS INNOVATES 2018
Dallas Innovates first annual edition was published in 2018. Dallas-Fort Worth is driving growth through innovation, often into unexpected arenas. You can read the digital edition here. Inside, you'll discover game changers, disruptors, and creatives. From the evolution of DFW innovation to the secret weapons of seven master innovators, we explore the region's new frontiers of technology and companies leading the charge in each arena.
In the pages of Dallas Innovates 2018, you'll find:
THE KICKSTARTER
How far we have come, and what's cooking in some of the hottest spots in the region.
DISRUPTORS 
Pushing the limits: 10 rebellious entrepreneurs staking their claim in DFW.
HIGH-FLYERS
The aces of space: Our region's aerospace and aviation industry is about to fly high.
GAME CHANGERS
From Virgin Hyperloop One's high-speed transportation system to Uber Elevate—a flying ridesharing service—Dallas-Fort Worth could soon be home to some of the hottest new forms of transportation.
BREAKTHROUGHS
High-minded discoveries: University researchers and students have stumbled upon unprecedented findings— and they're setting out to improve lives around the world.
THE INSIDER
SMARTER, STRONGER, SAVVIER: FIVE COMPANIES PUSHING INNOVATION BOUNDARIES
From Neiman Marcus Group's iLab to The Garage at Capital One Financial Services, heavy hitters are investing in innovation hubs to ignite 
employee creativity.
WHERE 'BIG D' STANDS FOR DIGITAL
App and software development are spurring on Dallas' economy—in a big way.
THE ALTRUISTS
The philanthropists who are bettering their communities—and, in turn, are giving the region a good reputation.
7 MASTER INNOVATORS AND THEIR SECRET WEAPONS
Tips of the trades from seven movers and shakers, from Amber Venz Box of rewardStyle to artist Joshua King of AURORA.
THE EXIT
THE CREATIVES
Rise of the makers: Dallas-Fort Worth is fostering the talents of boundary-pushing designers, chefs, architects, dancers, filmmakers—the list goes on.
BACK TO THE FUTURE
The future lies in augmented reality, virtual reality, artificial intelligence, and blockchain.
THE NEXT FRONTIER
Top tech trends for 2018, and the Dallas-Fort Worth companies leading the charge in each arena
HOW TO NETWORK
Getting connected is the first step in diving into DFW's startup community.