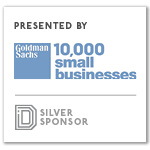 Scattered across the Dallas area are several Black small business owners who have very different businesses—but share common goals. Among those goals is bringing awareness about Black History Month by neatly tucking their extraordinary products into an ordinary shoebox—a unique lunch and learn opportunity.
Each day, on Mockingbird Lane in Dallas, Brent and Juan Reeves, owners of Smokey John's Bar-B-Que, are dishing out hickory-smoked barbecue and soul food for customers as fast as their team can make it. In Grand Prairie, Debra Moore, owner of Mama Moore's Gourmet Popcorn, is perfecting the next must-have popcorn flavor, like lemon poundcake. In Frisco, Psyche Terry and her family are creating clean beauty skincare, haircare, bath, and body products made of all-natural ingredients that are sold in 21,000 stores across country, while husband-and-wife team Jeff and Marissa Allen are baking and icing specialty cookies at The Cookie Society until they are sold out. In downtown Dallas, Brant Anderson is warming homes with his hand-poured-and-wicked coconut cream wax candles from his company, Olphactory Candles, that "smell like jazz."
These successful local Black business owners and entrepreneurs have joined forces to release another round of shoebox lunches in honor of Black History Month. The Shoebox Lunch: Black Entrepreneur Edition is their passionate endeavor to educate their customers, the community, and beyond about the shoebox lunch concept that originated in the Jim Crow era. In each box, you'll get a barbecue sandwich and side sourced from local Black farmers from Smokey John's, a sample of gourmet popcorn from Mama Moore's, hand sanitizer from Urban Hydration, and a cookie from The Cookie Society in Frisco, along with an educational Then/Now booklet that highlights historical Black entrepreneurs. The boxes, available individually or for catering, can be purchased at Smokey Johns Bar-B-Que at 1820 West Mockingbird Lane in Dallas and cost $14.95 each. An online version of the shoebox containing the booklet, Smokey John's Bar-B-Que Sauce and Rub, gourmet popcorn, hand sanitizer, and an Olphactory candle—an "Ode to Jazz Thru Wax"—can be ordered for $49.95 each at smokeyjohns.com.
The Reaves brothers originally introduced the shoebox lunch concept locally in 2020 as an educational opportunity, and this year decided to expand it and focus on the progress that has been made among Black entrepreneurs and the progress that is yet to come. There was a time, Brent Reaves explains, when Black people could not dine in white-owned restaurants in the South, so they had to carry around their own lunches—often in shoeboxes.
"When we did this last year, it was very successful, and we learned that many of our patrons had a lot of strong emotions associated with it," Brent Reaves says. "Older African Americans and Native Americans, too, told us how much it meant. We didn't even realize that we shared a similar history in this regard. They came to the restaurant for the shoeboxes or ordered them online because they remembered going through this as kids. We decided to do this again because we wanted to show how we have transitioned from this. The shoeboxes represent an era where Black people couldn't go to certain restaurants, but now Black people own restaurants. It has been particularly empowering this year with the Black Lives Matter movement. We believe that if we do our part, hopefully this will inspire others to work together and create more awareness for Black-owned businesses."
Brent Reaves, Moore, and Terry met through the Goldman Sachs 10,000 Small Businesses program at Dallas College. Designed exclusively for small business owners, it's a quarterly program designed to link learning to action. Through the program, participants gain practical skills in topics, such as negotiation, marketing, and employee management, that can immediately be put into action. Participants receive the tools and professional support to develop a strategic and customized growth plan that will take their business to the next level. Everything from identifying and evaluating opportunities and understanding financial statements to how to hire and retain employees and negotiate successfully are covered during the four-month program. Dallas College became involved with the program in 2014 and now proudly claims more than 500 alumni in the North Texas area. Three of the 10KSB alumni, Brent Reaves, Moore, and Terry, hope that more Black business owners will participate in the program to help them learn how they, too, can improve, grow, and bring more exposure to their own small businesses.
"I tell other businesses owners that the Goldman Sachs program truly invests in the success of the small business," Terry says. "Like many other small businesses, we don't employ very many people, but these people have plates on the table that matter—their families also depend on our success. The program helped me focus and align. I am a creator by nature; I love to make new. After making some decisions about my business following the program, it grew more than 1,000 percent that year and is still growing. I attribute much of this success to what I learned in the program."
Adds Moore, "The peer-to-peer learning was one of biggest takeaways for me. We all started a small level and are looking to expand. It's nice to have someone else to bounce ideas off of. When I entered the program, I wanted to scale my business up, but I didn't know how to do that. I learned about so many things I never thought of, or never even knew existed."
For the Reaves brothers, who inherited their restaurant business from their father who founded it in 1976, the 10KSB program opened their minds to the possibilities of a level of growth they never knew they could achieve. Although Smokey John's Bar-B-Que has enjoyed a loyal following since their father smoked turkeys at home as thank-you gifts to his roofing customers decades ago, they wanted to reach even more people. "On day one of the program my mind was completely blown because I realize I didn't have a strong enough plan for growth," Brent says. "They taught us how to create a five-year plan based on different modules of running a business. It (the program) taught us how to take care of our team. And even better, our own business was our case study, so we were actually working on Smokey John's Bar-B-Que the whole time. I realized I had been caught up working in the business but never working on the business."
Black business owners face unique challenges in starting, maintaining, and growing their businesses. To better understand these challenges, the Goldman Sachs 10,000 Small Businesses program analyzed data from program graduates across the country. In a 2020 study, Running a Business While Black, it found that the rejection rate for Black business owners to be approved for funding was three times that of white business owners, and of those with household incomes of $75,000 or below, less than 1/3 of Black business owners received bank funding compared to almost 2/3 of white business owners. More than hiring mentorship or hiring a stronger team, Black business owners want stronger ties to capital resources, the study found. Access to these wants and needs pays off; Over 50% of Black business owners surveyed have served in a community leadership role, and approximately 74% were a business mentor to a member of the community.
Terry, who is regularly sought after by local and national media and major beauty retailers to speak about Black History Month, says she hopes more Black business owners will look into programs like this that don't require them to "check a box" when applying. "It allows Black-owned businesses the same platform as any other business," she says. "We weren't chosen to participate in this program because we are Black-owned, but because we had more than $250,000 in revenue at the time. There wasn't a photo attached to our application, or an ethnicity box to check. They allowed us the opportunity to have access to these tools, just like anyone else, and that is a concern among minority business owners—a lack of access. It brought us to the forefront with other businesses that were totally different from ours, but we share many of the same concerns."
Brent Reaves says although he and his brother took over Smokey John's Bar-B-Que to continue their father's legacy, many small business owners open their business out of desperation because they cannot find a job. If they can't make a living, they create a living, he says. "I think in the Black community this happens to a lot of people," he says. "And once you open the business, it can become overwhelming, especially if you don't have the education or training for it. You look up and think, 'Oh my, God, what am I doing?' For example, I was a business owner, but I didn't know much about financials. I wasn't even reading my own financial statements correctly. This kind of program allows small business owners to get some of the education they didn't have going into it."
Moore started Mama Moore's Gourmet Popcorn in 2011 to pay for their youngest son's college education so he wouldn't be burdened with student loans. She and her husband wanted a low-investment business they could run with flexible hours and came up with the idea of gourmet popcorn they could sell as vendors at local fairs and festivals. Although she spent time learning from and observing others in the business, she wanted a way to get her niche product into the hands of more people. Gallons of popcorn and four months of education from the 10KSB program later, she has a storefront in Grand Prairie and ships her more than 40 gourmet flavors to retailers and customers across the country. "When I started the program, I remember thinking I had to have the smallest business there, but quickly learned there are plenty of businesses in our area that are just as small and making less than what I was making at the time—and I was only selling popcorn," she says. "When you are in business for yourself, you are constantly looking at ways to improve your process for the business, for your customers, and for your employees. If you see an opportunity that can improve your business, then why not?"
Goldman Sachs 10,000 Small Businesses is an investment to help entrepreneurs create jobs and economic opportunity by providing greater access to education, capital, and business support services. The Dallas College site serves all small businesses within a two-hour drive of the Bill J. Priest Center, including all counties in North Texas. To learn more about the program or to apply, visit www.10ksbapply.com or contact Andrea Anderson, director of marketing and alumni engagement at [email protected].

Get on the list.
Dallas Innovates, every day. 
Sign up to keep your eye on what's new and next in Dallas-Fort Worth, every day.