After nearly a decade of operations, Dallas Makerspace is getting a whole lot bigger.

The volunteer-run 501(c)(3) educational nonprofit bills itself as the "world's largest" makerspace of its kind. It's moved locations three times, starting at a warehouse in the Lake Highlands Area, to an industrial area off of Harry Hines.
Now, it has announced a major expansion, adding 20,000 square feet to its existing facility for a total of 36,000 square feet.
"The expansion was a business necessity," James Henningson, board member and President Pro Tem, says. "We have become so popular that we were busting at the seams with members and their projects. Doubling our size allows us room to work as well as the room to offer new services to the community such as glass, lapidary, and printmaking."
The Makerspace's mission is to provide its members with tools, worktables, and facilities for hands-on classes across a wide range of subjects. That could include jewelry making, knitting, painting, woodshop, auto work, biohacking or printmaking.
The group brings in around $1 million per year, according to Andrew Barroso, the Makerspace's head of PR. That's mostly from $40 to $60 membership fees, which are paid by around 2,200 members—but the Makerspace has reached many thousands more via its free public classes.
Barroso is a small business owner and volunteers more than 80 hours a week at the Makerspace. He says he's "extremely passionate about introducing the public to the innovation that can occur with recent advancements in technology for AR, VR, haptics, biometrics, robotics, and rocketry."
"We believe in open-source with most things as part of our tradition and believe in empowering the community of Dallas through this philosophy," Barroso says.
Dozens of companies ask to partner with the Makerspace, including sponsoring entirely new buildings. Most recently, it set up at Capital Factory's EarthX booth with Camma Morgan, who has been "very supportive and generous," Barroso says. The Makerspace has the capability and expertise to manufacture advanced prototypes from software development to hardware fabrication. 
It has no paid employees aside from contracted cleaning service and accounting. The organization has five board directors and 27 active committees, but is run by a core group of passionate and dedicated volunteers.
"The spirit of volunteerism is the reason this place exists," Kris Anderson, former president of the Makerspace, says. "Volunteers are full of passion for everything from teaching to leading, to even taking out the garbage."
"My teenage daughter loves to make jewelry. One reason we joined the Dallas Makerspace was to give her exposure to tools so she can build her knowledge and skills as she continues to make jewelry," Susan Clot de Broissia, a Makerspace member, says. "Members have been so welcoming and helpful in giving her tips and encouragement. The variety of classes has been excellent."
The Makerspace boasts anywhere from 15-20 classes each weekday and over 30 classes per weekend day. Oftentimes, it deals with the overflow from university spaces like UT Dallas that is too crowded or might not have the right machinery or professional knowledge base to fabricate something. 
"I want to make it very clear that the most exciting thing that happens here is the one-on-one learning. Along with classroom education, one-on-one skill sharing and skill trading are the backbone of this organization," Anderson says. "Whether it's the scientist who worked on the Hubble telescope, the resident neuroscientist medical doctor, or a Native American craftsman who casts artifacts in silver, we are rich in a culture of knowledge exchange."
Around one-third of the new space will be a flexible clean open workshop—a new amenity for Dallas Makerspace.
"I would never have thought of trying wood turning a year ago, but I took a class and found it to be very calming and enjoyable, and I look forward to my daughter learning to do it when she's old enough to use the lathe," Clot de Broissia says. "It's not just classes where you see education in action. Lots of members are willing to stop what they are doing to answer questions or share tips with other members."
More space, more tools
Some examples of what the new space means to the group is that two new committees—glassworks and printmaking—will begin operations after a yearlong wait for space. The machine shop will also be able to expand its plastics fabrication and the blacksmith group will now work in a dedicated space indoors.
Erik Smith, the Makerspace's secretary, says another benefit of the expansion is the acquisition of "much wanted" new tools, which will alleviate overcrowding.
While classes and education drive Dallas Makerspace, the group has seen a number of fun and interesting projects over its existence:
Member Kevin Patel launched Star Poles, an LED dance pole company.
It participated in the Red Bull Flutag with its flying machine, competing for distance off a ramp over a body of water.
Members created an interactive carnival game called "Dizzy Fling."
Members built a vacuum cannon that shot ping pong balls at high speed just for fun.
Members crafted a trebuchet and entered it into a local slingfest competition. (Former president and founding member Andrew LeCody recalls being amazed at its "rapid, unplanned disassembly.")
The LeMons Group transformed junk cars into race cars, with a $500 budget. The cars were then raced in endurance and speed contests.
One member had the group make a rotating LED sign to ask for his girlfriend's hand in marriage. She said, "Yes."
And, it's about to launch its own cubesat satellite.
Dallas Makerspace was founded in 2010 as an offshoot of the Dallas Personal Robotics Group. In April 2011, it ratified its bylaws and held an initial board election. Currently, it says it's the largest membership-based makerspace in the U.S. It has even served as a model for burgeoning others, such as makerspaces in McKinney and Plano, and has worked with local and national groups, as well as local governments, looking to foster maker-type organizations.
"The Dallas Makerspace is a quirky organization that can be almost whatever you want to make of it," Smith says. "A place to get some projects done in an expansive workspace. It can get you access to tools you'll never be able to afford or fit into a home garage. It can be a place to develop ideas for a business. It can be a place to rub shoulders with creative people of varying interests. It can help you take ideas from dreams to initial concept to prototype to production."
Take the tour
All photos by Rebeca Posadas-Nava.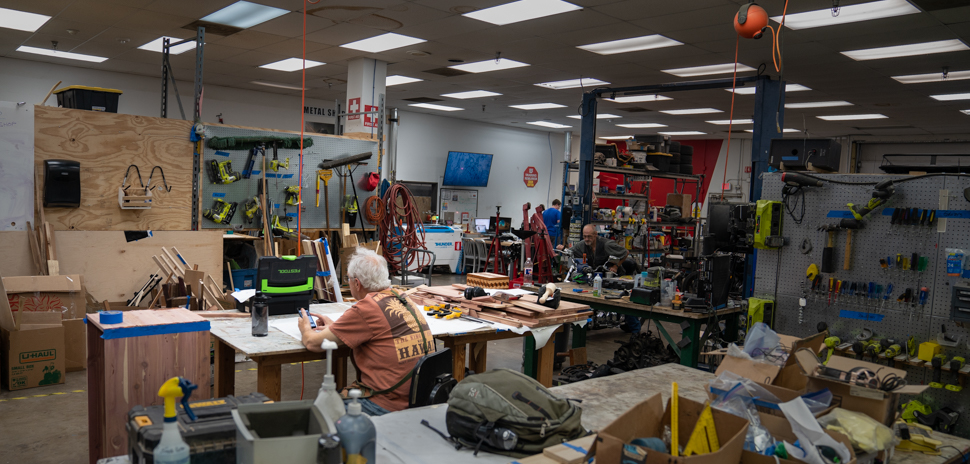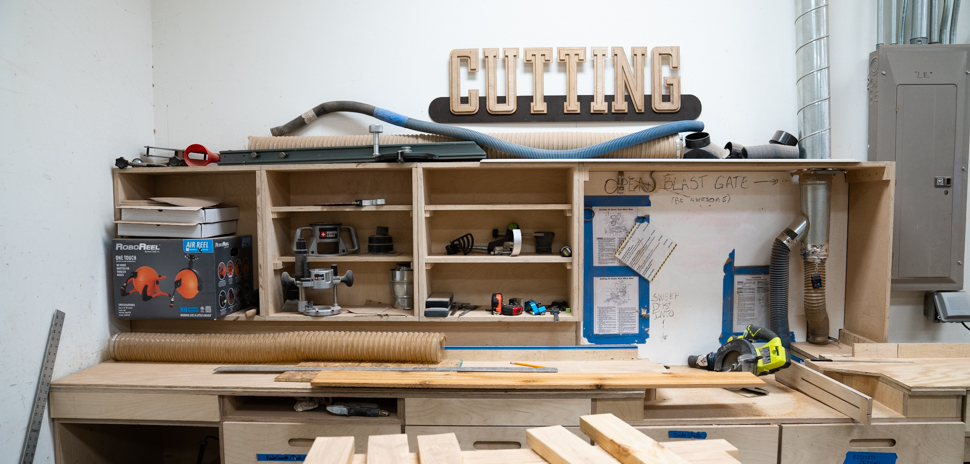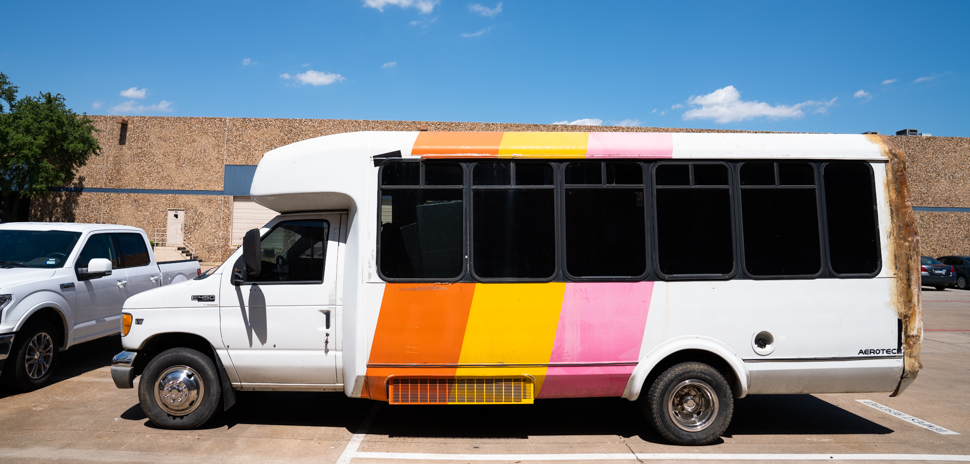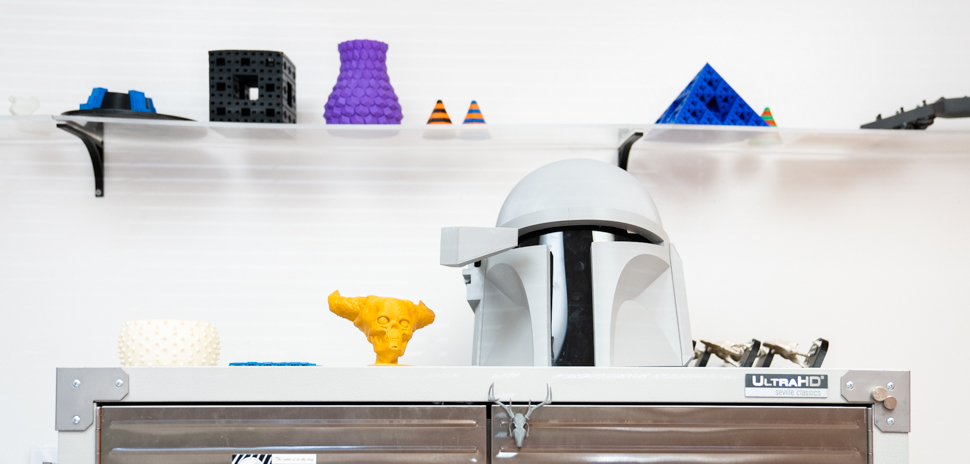 The members in-action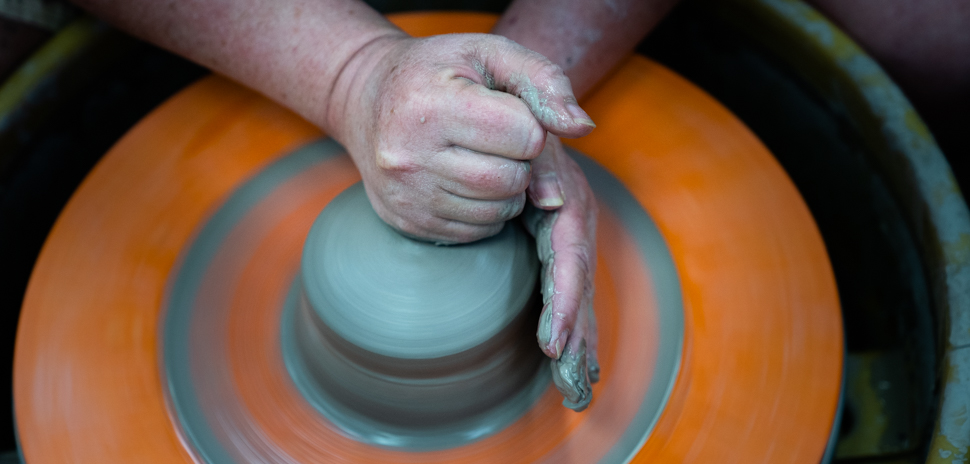 (Dallas Makerspace members Ken Purcell, board member; Judy Kriehn; Russell Crow; and Monika Troester, vice chair of ceramics, contributed details included in this report.)
This article was updated on July 10 at 10 a.m. to include Andrew Barroso's new title. He was previously the Makerspace's SIG Leader of Emerging Tech, and is now the Head of PR.

Get on the list.
Dallas Innovates, every day.
Sign up to keep your eye on what's new and next in Dallas-Fort Worth, every day.