The bioscience and healthcare innovation community in North Texas is the home of start-ups and nationally recognized companies—one that's positioned to attract additional industry growth.
BioNTX, a North Texas trade organization that's a connector hub to build the industry and its ecosystem, is a leading source of support and resources to the community.
Its signature event, the iC3 Life Science Summit, brings together biotech leaders and changemakers. Experts in the industry will discuss insights, ideas, and strategies.  The  two-day forum will be held at the Gaylord Texan in Grapevine on September 22 and 23.
iC³ = Innovation x Capital x Collaboration x Commercialization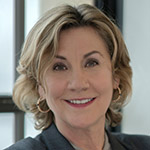 BioNTX CEO Kathleen Otto says the naming of the summit is intentional: the combination of innovation, capital, collaboration, and commercialization is the very reason the life science industry is thriving in North Texas.
Science is vital to humanity's future and the economic well-being of the region, says BioNTX. The focus of this year's summit—Accelerating Life Sciences Across North Texas—supports that.
The iC3 Life Science Summit is a place where leaders come together to share ideas, exhibit the broad spectrum of North Texas bioscience research, and see the latest innovation, products, and services.
Catch the next Texas tech wave at iC3
The signature event will host startups through large multinationals representing industry sectors like biotech and pharma, as well as healthcare companies, academic research institutions, innovators, investors, vendor partners, and other leaders.
iC3 is designed to foster partnerships and collaboration. Attendees can connect with innovative leaders in the industry and exchange ideas, insights, trends, and stories while building business connections.
Announced keynote speakers and topics
Keynote speakers include:
Jose Arrieta
Former Chief Information and Chief Data Officer
U.S. Department of Health and Human Services
Brett Giroir, MD
Former Assistant Secretary for Health & Admiral
US Public Health Service Commissioned Corps
Key topics include:
The State of Biotech in Texas
How Texas is working together to bring national attention to the financial resources, infrastructure, community, and talent that our state has to offer.
Strategies for your Success, Financing in Today's Market
Learn from experts in the field how to develop your funding strategy to secure funding to advance your runway.
Corporate Licensing Acquisition Process and Alliance Management
Our panel provide insights on how to find the right individuals within a potential partnering organization, the negotiation process and tips on how to maintain good alliance relationships.
FDA Hot Topics
The FDA has many initiatives and priorities that impact the biotech industry. Learn more about today's hottest FDA topics from our regulatory and legal experts.
Impact of Innovation on Clinical Trials, Accelerating Patient Outcomes
Clinical research sponsors, study sites and service providers continue to be faced with challenges such as retention of study participants, a lack of diversity within participant populations, compliance with regulatory requirements, and collecting and managing data. And most importantly, maintaining trust with patients. A panel of providers, sponsors, and CROs will contemplate how innovation and technology can be deployed to address the trend in challenges.
Market Assessment, Access Strategies, and Product Launch
Providing real-world perspectives on best practices in market assessment & development; market access strategies and preparations for launch.
Tackling Texas Talent: Ensuring Biomanufacturers Don't Look Elsewhere
Texas' reputation for a business-friendly climate, available real estate, and top-notch life sciences research makes it a frequent site selection prospect for biopharmaceutical manufacturing. However, building a solid biopharma reputation and closing more of these deals will require better alignment, engagement, and discussion among legislators, regional economic development organizations, investors, and the numerous life science-focused industry associations in the state. This session will bring together economic development stakeholders, workforce development experts, and biopharma companies with a presence in Texas to discuss what's working, what's not, and opportunities we should collectively explore to raise Texas' reputation as a leading state for biopharmaceutical manufacturing.
Novel Investments and Strategies to Drive Health Equity
DFW Airport's Pharma Logistics Strategy and Support of the Region's Life Science Sector
DFW Airport will discuss their strategy on pharmaceutical logistics and handling and why they are supporting the North Texas life science sector.
Introduction to TechStars
The UNT Health Science Center at Fort Worth has recently partnered with Techstars, which is a global investment business that provides access to capital, one-on-one mentorship and customized programming for early-stage entrepreneurs. Learn more about how Techstars plans on helping North Texas entrepreneurs!
Preparing your Start Up for Investor Presentation
Hear from investors and executives on the current funding landscape and expectations for the rest of the year. A panel will also explore the risks/rewards of a variety of funding options, and provide insights as to how to explore such options.
Transfer Office Showcase and Pitch Competition
Innovation in North Texas continues to grow. Listen to academic institutions across North Texas showcase their best technologies that are available for licensing, collaboration and/or acquisition.
You can also meet 2022 NTX Rising Stars. These next-gen leaders will present noteworthy achievements.
Registration and information
Go here for more information and to stay up-to-date on the lineup.
Get tickets here.
Dallas Innovates is a media sponsor for BioNTX iCE Life Science Summit.

Get on the list.
Dallas Innovates, every day.
Sign up to keep your eye on what's new and next in Dallas-Fort Worth, every day.