A leader in on-demand printing and warehousing has established a presence in Dallas-Fort Worth, bringing with it jobs, a global connection, and reduced shipping times during a period when the supply chain has been hit hard by COVID-19.
Printful, which fulfills and ships custom clothing, accessories, and home items, opened its new fulfillment center in Coppell in November to increase its production capacity in the U.S. The company primarily works with enterprise-level and digital-native businesses, basing its model on the e-commerce era.
The 115,200-square-foot facility currently employs around 60, but is expected to create more than 100 jobs in the area during its first year of operations. Located at 217 Wrangler Drive in Coppell, it also houses an office space. Worldwide, Printful has a team of around 1,600.
The new facility—Printful's third in the U.S. after locations in Charlotte and Los Angeles—is one of nine printing and warehousing locations Printful operates across the globe. Additional fulfillment centers are in Canada, Europe, and Mexico, with partner facilities in Japan, Australia, and Brazil. 
The November ribbon-cutting ceremony gathered global diplomats to Dallas-Fort Worth, including Maris Selga, the Latvian Ambassador to the U.S., and Andris Pelšsthis, the Latvian State Secretary of the Ministry of Foreign Affairs. Printful COO Zane Levša also traveled from Latvia for the event.
According to Printful, the opening "brings Dallas into the fold for an international company." Printful is the first privately owned company with Latvian roots to achieve unicorn status, an achievement that came in May with an announced $130M non-control investment from Bregal Sagemount.
Tom Aanerud, Texas operations manager, said the strategic Dallas-area location represented an opportunity for Printful to bridge the gap between its coastal facilities. The move is predicted to significantly reduce shipping times across the country—especially for Texans.
The current estimated domestic shipping speed to Texas from Printful's existing facilities is three to six business days. When the Coppell facility is fully functioning, delivery times for the Lone Star State will be reduced to two business days, according to the company.
"Our users and their customers throughout the entire country will be able to take advantage of significantly shorter shipping times that can compete with the biggest names in retail," Aanerud told Dallas Innovates. "Printful leadership has set aggressive goals for our small team and we've surpassed every one of them. As we continue to add cutting-edge printers and machinery, growth in this new facility will be exponential."
Currently, Printful is searching for local inventory and receiving clerks, production operators for direct-to-garment printing and quality control, material handlers, and fulfillment associates. In 2022, the company expects to hire production operators and leads for various departments.
Global footprint
The Dallas-Fort Worth expansion coincides with Printful's news earlier this year that it was significantly expanding its production capabilities via a partnership with Israel-based Kornit Digital, a provider of digital textile printing technology. Printful added more than 50 Kornit Atlas systems during 2021 for on-demand, direct-to-garment production.
According to Printful Co-Founder and CEO Davis Siksnans, the company now ships more than a million finished pieces every month. Since its founding in 2013, Printful has delivered more than 32 million items (as of May 2021).
It also increased revenue by more than 80%, exceeding $200 million last year. That earned Printful a spot on Deloitte's Technology Fast 500 with three-year revenue growth of 441%.
"Consumers today want customization and personalization, social media engagement, responsible and eco-friendly business practices, and instant gratification—whether they're buying, designing, or building their own personal brand," Siksnans said in a statement. "By bringing our proven production capabilities to more corners of the globe, Printful will be positioned to meet and exceed the demands of today's creative digital natives for years to come."
Grand opening photos
Photography by Jay Simon of Ten Ten Creative.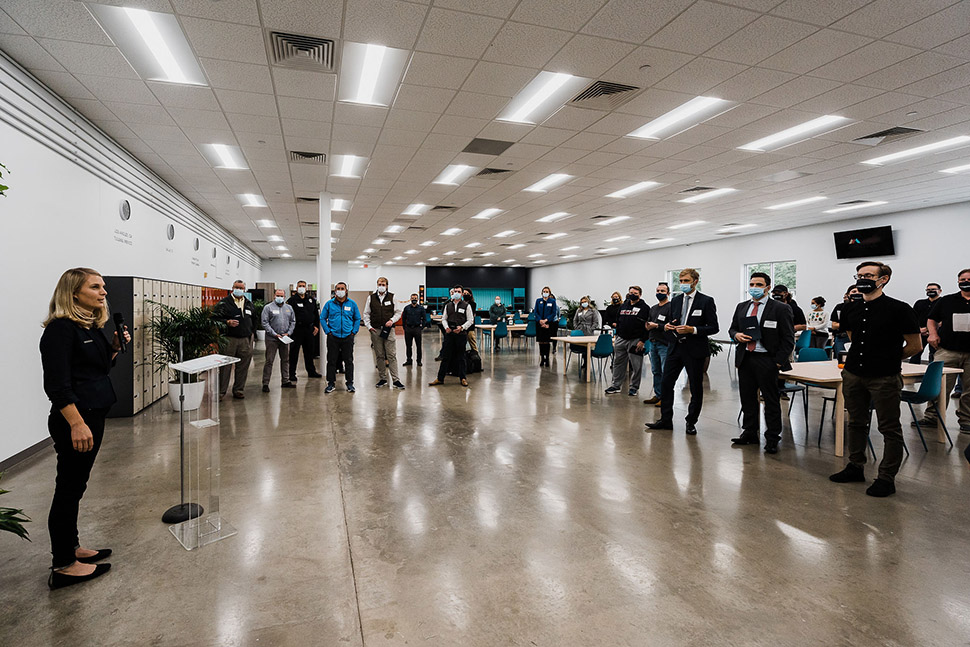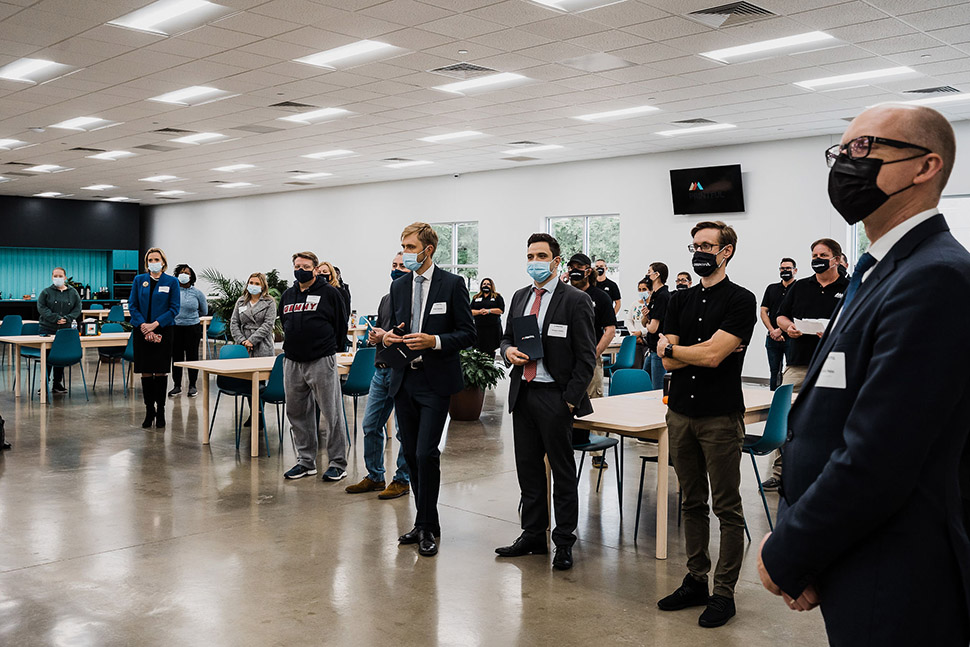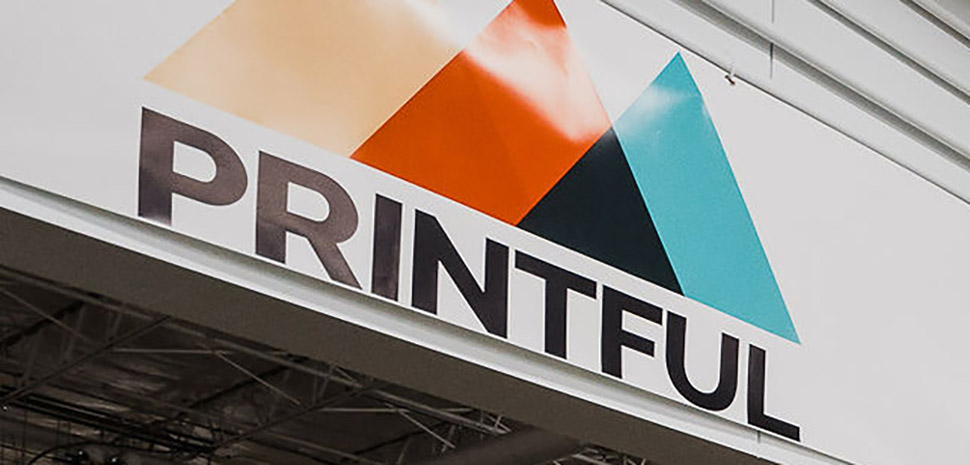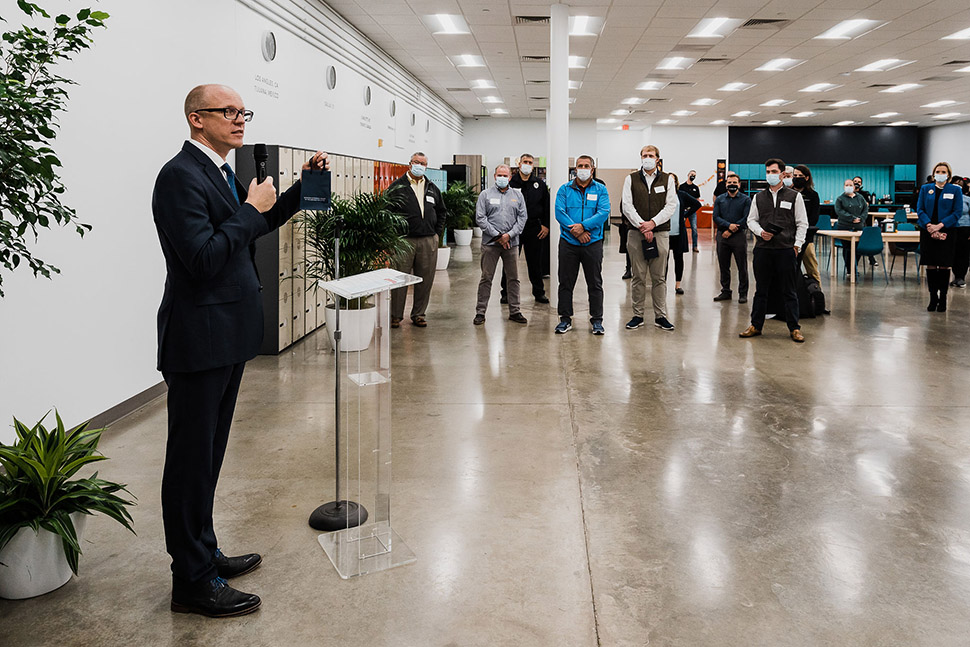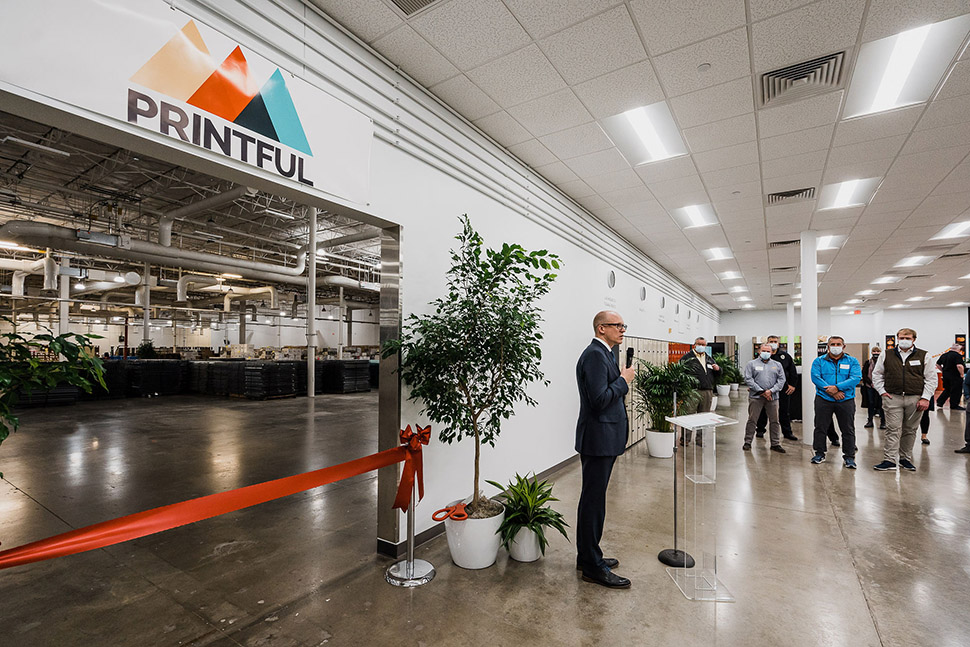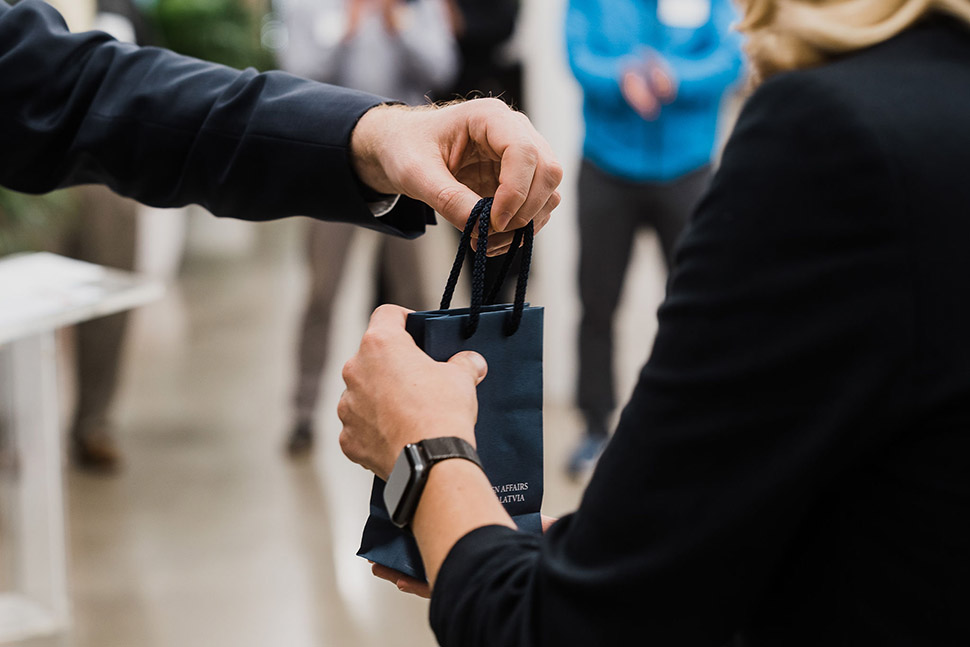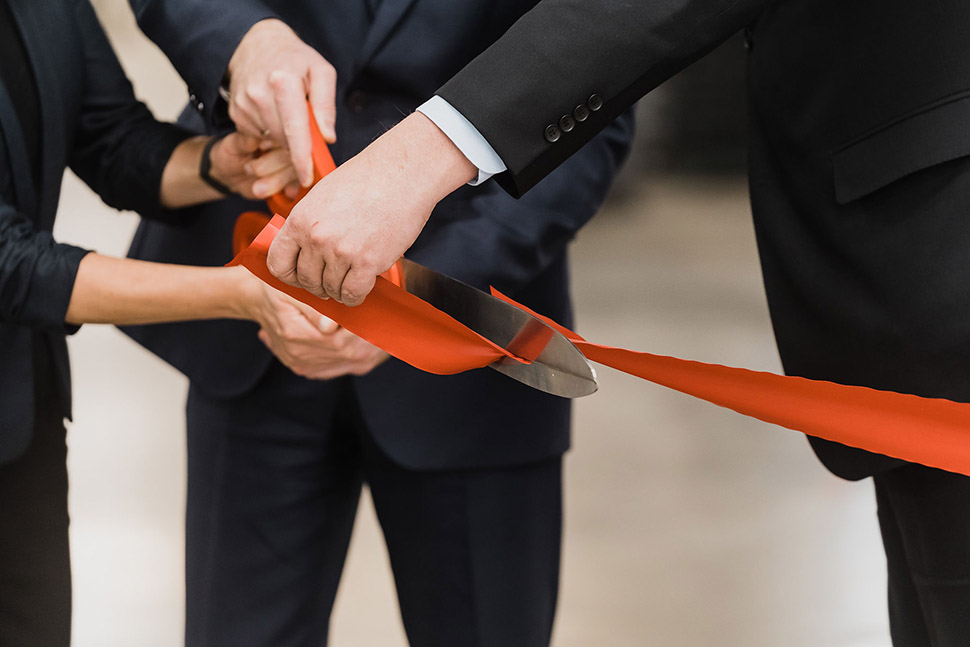 Get on the list.
Dallas Innovates, every day.
Sign up to keep your eye on what's new and next in Dallas-Fort Worth, every day.