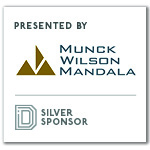 Don't let employment law consume your time and resources.
Munck Wilson Mandala provides results-oriented solutions for all aspects of employment law, including employee benefits, advice and counsel, employment litigation, and training. When a dispute cannot be resolved informally, our team will go to court to protect our clients' interests.
From high stakes litigation to single plaintiff sexual harassment cases, our attorneys regularly appear in state and federal courts and we monitor the ever-changing regulations in employment law to keep you informed and protected.
Learn more about Munck Wilson Mandala from partner Michael McCabe:
What do you like about your job as an employment and labor lawyer?
You're always learning about new businesses. You're helping company's make their workplace better for everyone.
What advice do you have for startup founders? Established business owners?
Establish strong internal employment policies early, including confidentiality agreements and any relevant non-solicitation and non-compete agreements. The earlier they're in place, the better for everyone.
How is Munck Wilson Mandala helping Dallas-area businesses succeed?
Our attorneys represent clients in local, state, and federal courts, and they are highly skilled and efficient where businesses need legal protection the most—intellectual property, corporate law, employment and labor, and litigation. What I admire most about our firm is that we help clients of all sizes, many start-ups and entrepreneurs. We represented game developer Paul Bettner (Words With Friends co-creator) when he was working out of a cubicle in a public library. Today, Paul leads innovation in North Texas as the founder and CEO of Playful.

What is your passion?
Running. It keeps me disciplined and gives me time to think about my cases.  I have run 10 marathons, including the Chicago, New York and Dallas.

Get on the list.
Dallas Innovates, every day. 
Sign up to keep your eye on what's new and next in Dallas-Fort Worth, every day.