Update: The highly anticipated Immersive Van Gogh Exhibit will run from August 7 to October 31. Visit dallasvangogh.com for more information.
You won't need a secret handshake to get into the Masonic Temple in downtown Dallas. Now restored and renamed as Lighthouse Dallas, the historic East Quarter building has been turned into an arts and culture venue for the city of Dallas. And it's opening with a bang: the Immersive Van Gogh Exhibit, a walkable wonderland inside the art of Vincent Van Gogh, with 500,000+ feet of surround video projections recreating his masterpieces on a colossal scale.
More than two million tickets have been sold to Immersive Van Gogh since its premiere in July 2020, with exhibits currently underway or slated to open in 20 cities across the U.S. The first block of Dallas tickets have already sold out, but a new block goes on sale tomorrow at noon at the Dallas Van Gogh website. Tickets are $39.99, rising to $49.99 at peak times. 
"The iconic Masonic Temple in East Quarter is coming back to life for the people of Dallas. To open with such a moving exhibit seems only right," said Svetlana Dvoretsky, Lighthouse Immersive producer, in a statement.
Venue converted by L.A.'s Impact Museums
L.A.-based Impact Museums converted the historic South Harwood building to focus on "next-generation socially and culturally conscious programming." 
"Dallas is a progressive city, and we can't wait to be a part of the arts and entertainment community here," said Diana Rayzman, co-producer and president of Impact Museums, in the statement. "We look forward to bringing the city a roster of groundbreaking exhibitions in the years to come ."
90 million pixels tell a story
Created by Italian film producer Massimiliano Siccardi, whose work was recently seen in the Netflix series Emily in Paris, the Immersive Van Gogh production features 60,600 frames of video totaling 90 million pixels—with state-of-the-art technology, theatrical storytelling, and animation. The music is by Italian multimedia composer Luca Longobardi.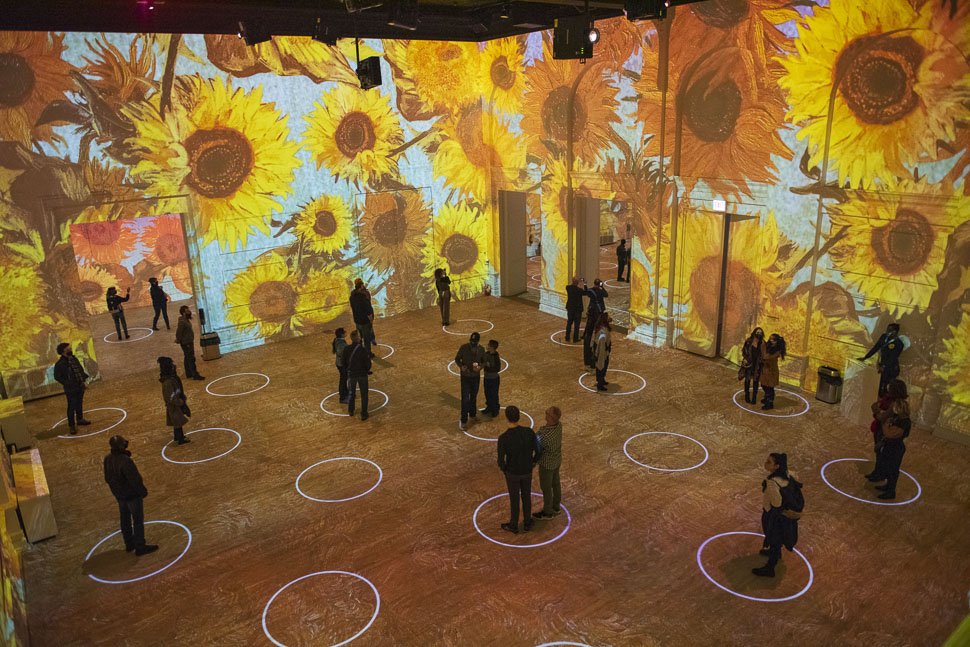 "The original Immersive Van Gogh is a spectacular, vivid, and breathtaking digital art experience that invites audiences to enter the legendary works of post-Impressionist artist Vincent van Gogh—evoking his highly emotional and chaotic inner consciousness through art, light, music, movement, and imagination," Lighthouse Immersive said in the statement.
The exhibition features images from Van Gogh's 2,000+ lifetime catalog of masterpieces, including Mangeurs de Pommes de Terre (The Potato Eaters, 1885), Nuit étoilée (Starry Night, 1889), Les Tournesols (Sunflowers, 1888), and La Chambre à coucher (The Bedroom, 1889). Paintings will be presented "how the artist first saw the scenes"—with active life and moving landscapes turned into Van Gogh's brush strokes. The hour-long experience "is designed with the highest safety standards and protocols in mind," with capacity limited in accordance with local restrictions.                                   
Todd Interests and the East Quarter
Dallas-based real estate firm Todd Interests and its partner JPMorgan Assets Management bought the former Masonic Temple in 2018. Todd Interests, which focuses on adaptive reuse and historic preservation, has restored 18 historic buildings in Downtown Dallas' East Quarter—making the Immersive Van Gogh a glittering attraction for its investments and a showcase for that side of downtown.
Competing Van Gogh Exhibit
Ready to be confused? A competing Van Gogh projected experience is slated to open in July "at a central location in Dallas," and is already selling tickets online. That exhibit is titled "Van Gogh: The Immersive Experience." The two exhibits will be competing in at least four markets, including Dallas and New York, reports The Washington Post. The Better Business Bureau posted a story in March about the competing events. 
Immersive Van Gogh Photo Gallery
Images by Michael Brosilow from the Chicago exhibition, courtesy of Immersive Van Gogh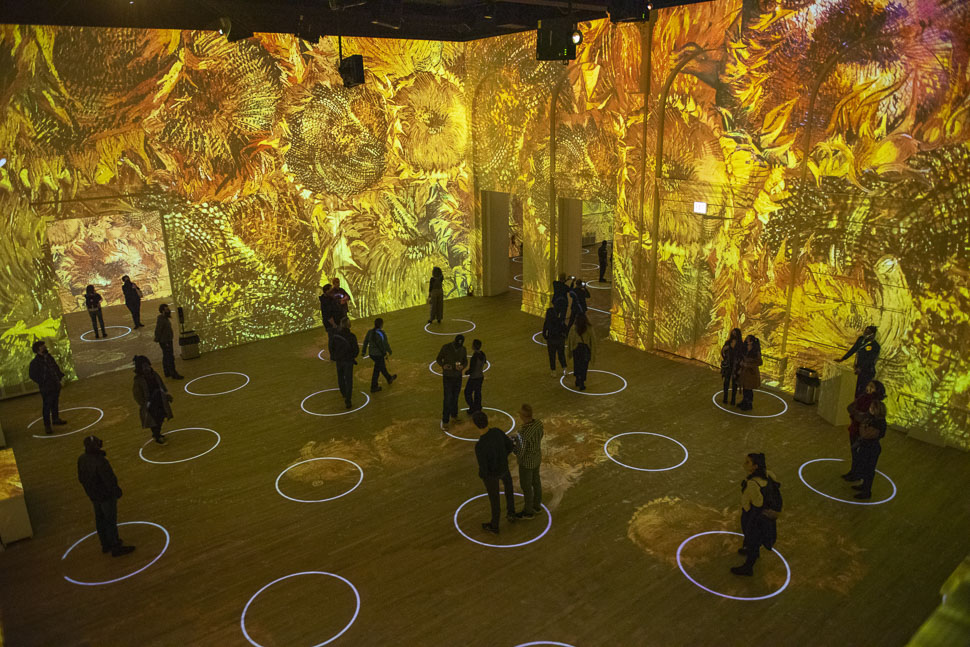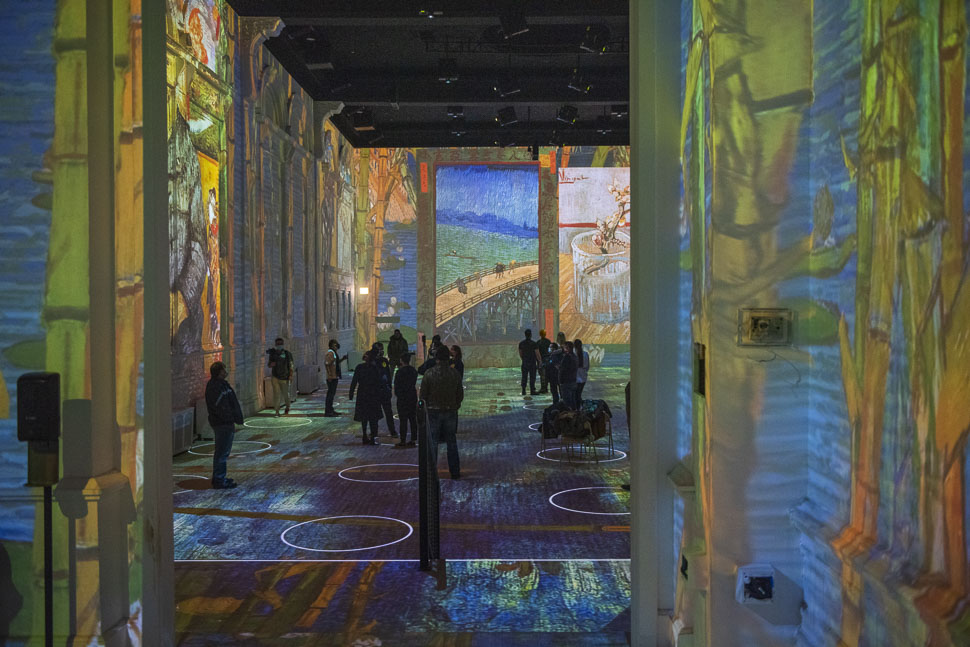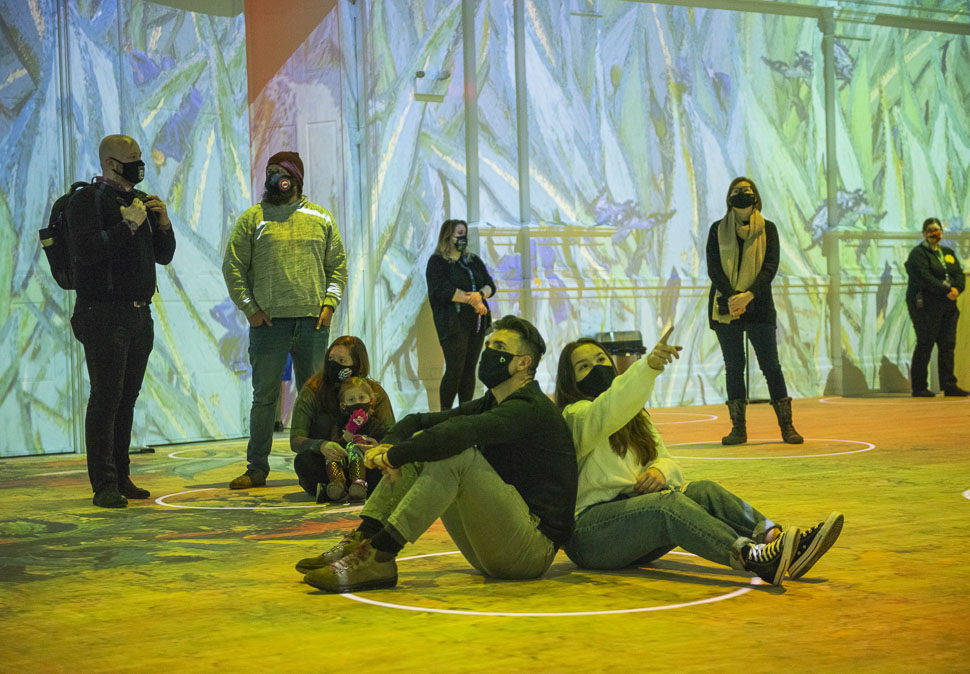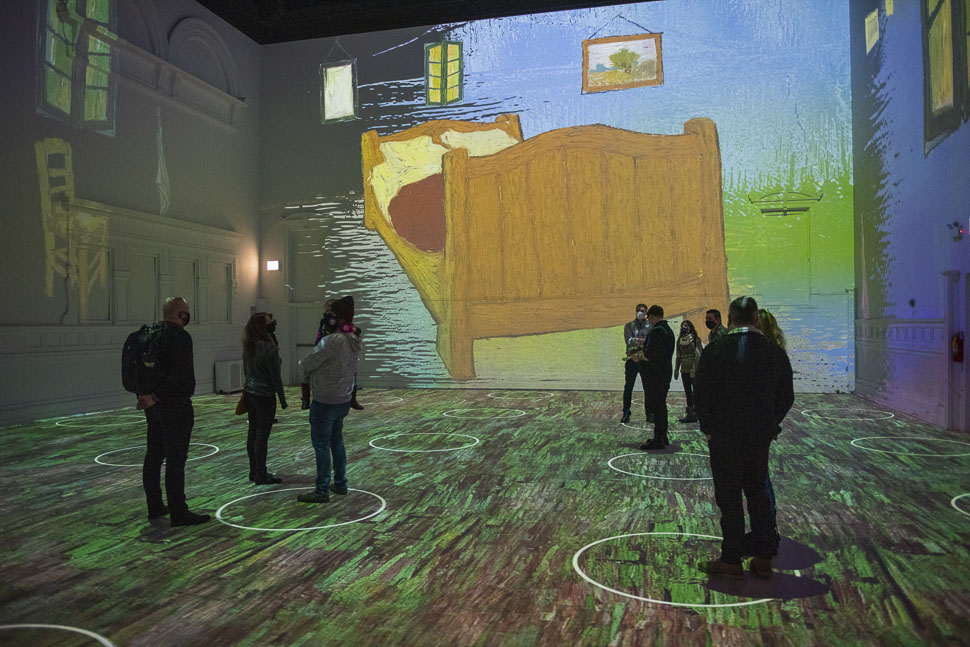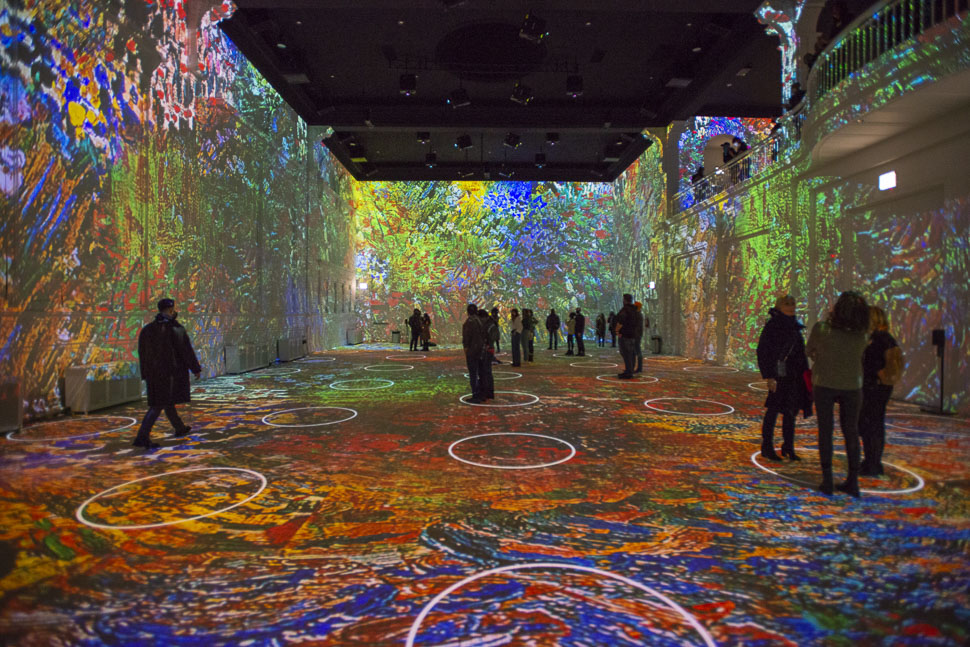 The story was updated with additional information on the rescheduled opening date on Aug. 6, 2021 at 9:30 p.m.
The Immersive Van Gogh Exhibit will run from August 7 to October 31. Visit dallasvangogh.com for more information. In July, Canadian company Lighthouse Immersive delayed the Dallas opening of the Immersive Van Gogh Exhibit, with tickets being rescheduled or refunded, the DMN reported.

Get on the list.
Dallas Innovates, every day.
Sign up to keep your eye on what's new and next in Dallas-Fort Worth, every day.