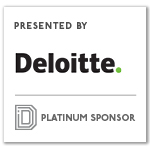 Before COVID-19, the average home was already crowded with tech, entertainment, and digital services—all demanding connectivity. While the pandemic has transitioned work, education, health care, and fitness inside or hybrid, how much more crowded has home become? And what could this new normal mean for the future?
The second edition of "Deloitte's Connectivity & Mobile Trends 2021 Survey," an online survey of 2,009 U.S. consumers, explored how networks, devices, services, and households have held up to unprecedented pressures and pushing the limits of connectivity, and how 5G could unleash the behaviors enabled by COVID-19.
Here are some key takeaways from those surveyed:
The average U.S. household now has a total of 25 connected devices, across 14 different categories (up from 11 in 2019), including laptops, tablets, and smartphones, video streaming devices and smart TVs, wireless headphones and earbuds, gaming consoles and smart home devices, fitness trackers and connected exercise machines.
Thirty-one percent of Americans admit to feeling overwhelmed by the number of devices and subscriptions they need to manage.
Sixty-six percent of households have smart home devices; 39% of those smart home device owners paid for increased home internet speed.
More than 50% of U.S. adults had virtual doctor visits, and 82% of those who used virtual doctor visits claimed to be satisfied with the experience.
Fifty-eight percent of U.S. households have a smartwatch or fitness tracker, and 39% of consumers own one personally. Among device owners, 14% bought their smartwatch or fitness tracker since the start of the pandemic.
Seven-in-10 consumers who began smartphone-based retail behaviors, such as mobile ordering, during the pandemic intend to continue those behaviors.
Among respondents planning to switch mobile providers in the next year, the top reason is to access 5G service.
The 5G solution
The COVID-19 pandemic has served as a massive experiment with next-generation solutions that further blend our physical and digital lives-and the urgency of the crisis removed many of the historic challenges to such change. The technologies, services, and connectivity already in place offered a functional sandbox for this grand experiment with the sandbox's limitations showing us where we need improvements: in our devices and the services with which they integrate; in connectivity across multiple networks, use cases, and bandwidth needs; and with the ways that human factors are challenged by the very nature of remote collaboration. Addressing and updating each of these fundamental requirements of modern life offers a path forward for innovation, born out of the crucible of the pandemic. The next generation of connectivity-5G-is a key enabler of this unfolding future.
The BIG QUESTION: How much of the pandemic response, in and out of the home, will persist? Sectors will likely move forward in different ways.
The pandemic showed that people can and will embrace change, and they can do it quickly when innovation improves their condition. The next normal will likely invite greater innovation and opportunity around the essential elements of daily life, underscoring the fact that technology and innovation ideally, are in the service of people.
To learn more about other questions and implications to consider, you can access the survey here.
This publication contains general information only and Deloitte is not, by means of this publication, rendering accounting, business, financial, investment, legal, tax, or other professional advice or services. This publication is not a substitute for such professional advice or services, nor should it be used as a basis for any decision or action that may affect your business. Before making any decision or taking any action that may affect your business, you should consult a qualified professional advisor. Deloitte shall not be responsible for any loss sustained by any person who relies on this publication.
About Deloitte
Deloitte refers to one or more of Deloitte Touche Tohmatsu Limited, a UK private company limited by guarantee ("DTTL"), its network of member firms, and their related entities. DTTL and each of its member firms are legally separate and independent entities. DTTL (also referred to as "Deloitte Global") does not provide services to clients. In the United States, Deloitte refers to one or more of the US member firms of DTTL, their related entities that operate using the "Deloitte" name in the United States and their respective affiliates. Certain services may not be available to attest clients under the rules and regulations of public accounting. Please see www.deloitte.com/about to learn more about our global network of member firms.

Get on the list.
Dallas Innovates, every day. 
Sign up to keep your eye on what's new and next in Dallas-Fort Worth, every day.