Alex and Marina Shumaiev love to take cruises, including the one they took for their honeymoon. But they found many pain points in the industry that were screaming for innovation.
Cruise lines make it easy to book a cruise, but learning about the ports of call and finding tourist attractions at each island often requires independent research to read travel blogs or other websites. And there's no easy way to compare every ship, every route, or every island without doing extensive research. Once you're on the ship, it's easy to get lost in the giant floating city or lose track of your itinerary.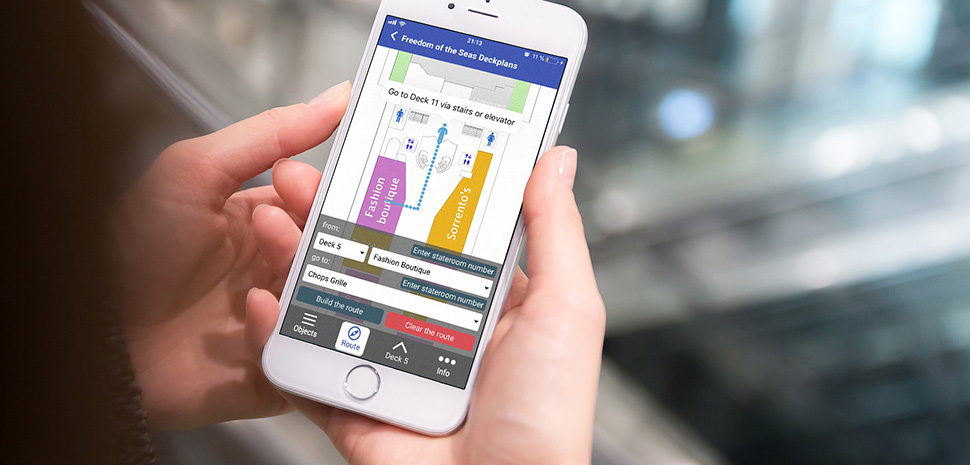 That's the genesis for CruiseBe, a one-stop platform that aggregates trip itineraries, travel blogs, and navigable maps of cruise ships.
The Ukrainian couple founded the company in their native Kiev, but immediately started looking for tech accelerators in the U.S. They were accepted into Tech Wildcatters and moved to Dallas in September 2016.
"We saw this problem that people spend an enormous amount of time planning their vacations," Marina Shumaiev said. "We cover 80 percent of the cruise industry around the world. If you have already booked a cruise, you can use our app or you can search our website for research."
The seed-stage company has a website and launched an app on iOS in November. Version 2.0 is in development now, as well as an Android version. Alex and Marina Shumaiev have their Dallas office at Tech Wildcatters, which is located at WeWork on the 33rd floor of Thanksgiving Tower.
What started as a trip aggregator has evolved into everything someone needs to take a cruise. CruiseBe's website has a wealth of information in the form of travel blogs, some translated from other languages. It logs about 15,000 unique visitors per month. 
The website has links to common cruise-related products for sale by Amazon.
CruiseBe is an affiliate partner of different cruise companies such as RCI, Carnival, Disney, Norwegian, but it's also in talks with the major cruise lines to offer the startup's app as a white label product that the cruise line could brand as its own. This would be the startup's foray into a business to business model.
"We can't compete with the giants," Alex Shumaiev said. "We don't want to compete with them, we can help them. We have information from all these sites, they have the itinerary. We just want to give our solution to more customers."
The startup's next goal will be to allow travelers to actually book cruises straight from its platform.
STARTUP'S MAPPING SYSTEM OFFERS OFFLINE NAVIGATION
CruiseBe solves another major problem for travelers: Finding their way around the ship.  
"A cruise ship is like a small city and everyone gets lost," Alex Shumaiev said. "The second problem is that there's no cellular when you're at sea."
"A cruise ship is like a small city and everyone gets lost."

Alex Shumaiev
The startup developed a mapping system that can be downloaded, along with the itinerary, to a mobile device so travelers can check it anytime. That way, travelers don't have to buy expensive WiFi on the ship.
Users can input their current location and the destination they would like to reach and the app will give turn-by-turn directions. The navigation doesn't need a network or geolocation.
Marina Shumaiev demonstrated the feature by downloading trip information and then put her mobile device in airplane mode. The app was able to navigate from a cabin to the FloRider surf machine on a different deck of the ship.
CRUISEBE'S FACEBOOK USES AI CHATBOT
Visitors to the CruiseBe Facebook page can get answers from a live chatbot that uses machine learning to accurately answer people's questions and find them relevant links.
It will become so attuned to people's preferences that it can book an entire trip, including the journey from your city to the port, with the click of a button. The itinerary would include all your favorite activities and stop at all your favorite attractions based on your previous history.
"We realize that the future is artificial intelligence and machine learning."

Alex Shumaiev
Someday, this AI will take over the entire travel industry, he said. Southlake-based Sabre Corp. is working on an AI-powered chatbot of its own. This month, it launched a pilot of the technology with travel agency Travel Services International USA.
CruiseBe wanted to be at the forefront of that technology with its chatbot system. Later this month, Marina will travel to Miami to talk about how her startup has used AI for the Smart Travel Data Summit North America 2018.
"We realize that the future is artificial intelligence and machine learning. So we wanted to combine our aggregator tool and AI from chatbot and create a booking engine," Alex Shumaiev said.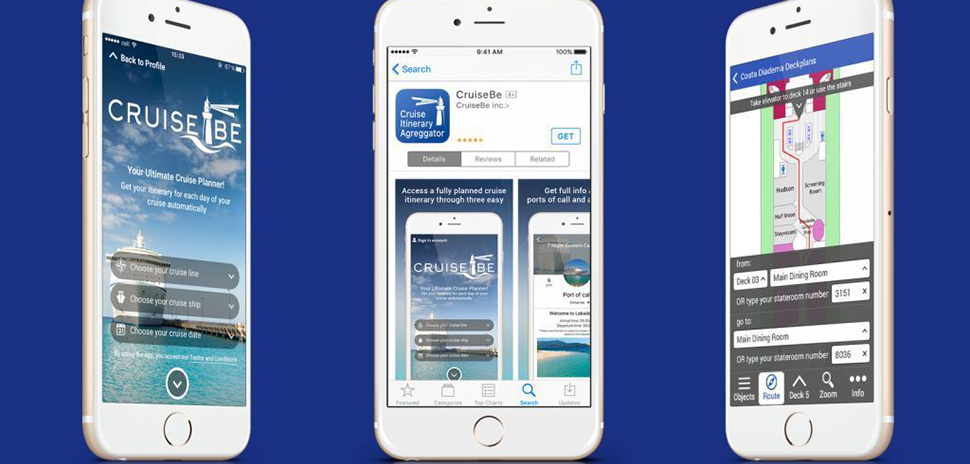 Photos courtesy of CruiseBe.