What companies are finding funding or having a big exit? From startup investments to grants and acquisitions, Dallas Innovates tracks what's happening in North Texas money. Sign up for our e-newsletter, and share your deal news here. 

P10 acquires California early-stage investment firm
P10, a Dallas-based private markets solutions provider, is set to acquire California-based early-stage life sciences and technology investment firm Western Technology Investments via its subsidiary, P10 Intermediate Holdings. Expected to close in Q4 of this year, the deal includes $97 million in cash, along with more than 3.9 million units of the holding company. The deal also includes $70 million in cash and stock earnings if WTI hits certain EBITDA milestones. Following the deal's close, P10 said it expects WTI to add more than $12.5 million in adjusted EBITDA in the first year, with the expectation of WTI raising its eleventh flagship fund in 2024. WTI, which has deployed $7.8 billion in loan commitments across more than 1,400 companies since its launch in 1980, will continue day-to-day operations under its existing management. P10 COO Fritz Souder said the move will allow the company to offer the "full capital solution across both equity and debt to premier venture GPs, portfolio companies, and LPs alike."
PLUS
SmartMoving lands $41.5M after bootstrapping its business management platform
⟫ After working relatively quietly for the past four years, a local startup has landed sizable funding to further its growth.
SmartMoving, a Dallas-based software solutions company focused on the moving services business, announced landing a $41.5 million investment from Austin- and San Francisco-based growth equity firm Mainsail Partners.
Working with residential, commercial, and governmental clients, SmartMoving says its business management platform helps to automate the entire operations process from moving services. It includes tools that help provide estimates, send out crews, and provide storage, while streamlining business operations like sales and marketing, payroll, communications, and payment collection.
With the new funding from Mainsail—which focuses on growing bootstrapped B2B software companies—SmartMoving plans to build out its team, focusing on areas like support and product development to help it roll new product features and software capabilities, in addition to providing more training and support for customers.
Dallas fintech Highline Technologies raises $13M for bill-pay platform
⟫ After taking on $4.5 million in seed funding at the beginning of the year, Dallas-based fintech Highline Technologies has landed a $13 million Series A round led by Jump Capital, Costanoa Ventures, Foundation Capital, and others. The company that allows users to automate bill payments directly from their paychecks said the new money will help it grow its team, which it says has doubled in the first half of this year, in addition to helping with marketing, sales, and partnerships.
—
Biotech Renibus Therapeutics raises $8.48M to fight cardio-renal disease
⟫ Southlake clinical-stage biotech firm Renibus Therapeutics amended an SEC filing to reflect raising an additional $8.48 million in SAFE funding from a single investor out of a $25 million offering for which it had previously raised nearly $15.
Founded in 2015, Renibus focuses on cardio-renal diseases and currently has three drugs in its pipeline in various phases of trials.
Earlier this year, when the company reported raising the $15 million, it said that funding was part of an extension to its $35 million Series A funding round. At the time, Renibus announced that co-founder and CEO Al Guillem would be transitioning to a role as executive chairman of the board.
Frank Stonebanks, a former venture partner at health care-focused VC firm Wavemaker Three-Sixty Health, took over the top executive role.
—
Deposits raises $5M for plug-and-play financial services platform
⟫ Joseph Akintolayo says the will exists for organizations to provide more digital financial tools to their communities. But due to either a lack of technological knowhow or tight budgets, they often lack the means.
Now with $5 million in fresh funding, Deposits—the Dallas-based startup Akintolayo leads—is looking to offer plug-and-play banking features for community banks, credit unions, and other financial brands to reach more people.
Deposits aims to level the playing field by making it easier for organizations to offer financial features. Through the company's platform, Deposits offers what Akintolayo calls "kits"—thematic financial experiences built around common financial services customers are looking for: money management, mobile payments, business banking, and payroll.
Deposits' seed funding round was led by Austin-based early-stage venture capital firm ATX Venture Partners and joined by Cabal Fund and Lightspeed Venture Partners. With the new funding, Akintolayo said his company will build out its platform and add new services like lending to its platform, while building out its 27-person team.
—
Frisco VC firm What If Ventures invests in telehealth startup
⟫ Frisco-based mental health-focused venture capital firm What If Ventures was one of a handful of investors to join a $10 million Series A funding round for California men's health-focused telemedicine company Maximus Health. The money will help Maximus' product development and marketing efforts, per the Los Angeles Business Journal. Keith Rabois, general partner at Founders Fund, led the round, which was joined by LegalZoom.com co-founder Brian Lee, as well as firms like 10X Capital, Gaingels, and Unshackled Ventures.
—
Lion Real Estate Group targets Sun Belt multifamily properties with $200M fund
⟫ Dallas-based real estate investment firm Lion Real Estate Group announced closing on a more than $200 million fund titled LREG Multifamily Fund II.
The firm's co-founder and Managing Partner Jeff Weller said Lion has already allocated 60% of the new fund, which is aimed at value-add multifamily properties in the Sun Belt region.
With its most recent fund—called Marble Partners Fund I, LP—the firm said it was able to purchase more than $500 million in real estate assets.
—
RKD Group sold to Pittsburgh PE firm with eyes on 'new solutions'
⟫ Private equity firm BV Investment Partners has sold off Richardson-based RKD Group, a nonprofit-focused fundraising and marketing agency, to Pittsburgh-based mid-market growth firm Incline Equity Partners. BV first acquired a majority stake in RKD, which was formed in 1970, in 2019. RKD CEO Tim Kersten said the move will help the company "develop innovative new solutions" and expand its reach.
—
OneSource Regulatory adds to ProPharma Group's regulatory offerings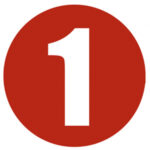 ⟫ McKinney-based OneSource Regulatory, a medical regulatory consulting and technology services firm, has been acquired by Chicago-based ProPharma Group, which focuses on life sciences regulatory consulting.
ProPharma CEO Michael Stomberg said the move will extend the company's regulatory offerings further into the commercialization lifecycle, in addition to accelerating its "success and operational excellence."
—
Fort Worth tablet, capsule machinery firm LFA Machines acquires ingredient supplier
⟫ In an effort to expand its efforts into nutraceutical production while diversifying its ingredient product line, Fort Worth-based supplier of tablet pressing and capsule filling products LFA Machines has acquired California based ingredient supplier Vivion through its holding company Operio Group.
With Vivion having five offices and distribution centers, the bulk of which are on the West Coast, LFA said the move will expand its reach throughout the U.S. and Canada.
According to LFA's COO Alastair Sanderson, "By bringing the ingredient, tooling, and machinery suppliers all in-house," the company will be able to better support its customers.
---

Want more?
Sign up for our e-newsletter, and share your deal news here. 
Read more in Kevin Cummings' recent Follow the Money deal roundup:

Get on the list.
Dallas Innovates, every day.
Sign up to keep your eye on what's new and next in Dallas-Fort Worth, every day.