The North Texas healthcare market's constant innovation brings original ideas, techniques, and technology to patients in the region.
We checked in with a variety of health innovators to learn about the latest technologies making a difference for their patients.
---
Custom Hip Replacement
Earlier this year, Dr. Donald Hohman performed our region's first-ever custom hip replacement surgery at Texas Health Center for Diagnostics & Surgery, Plano. Rather than choosing the prosthetic from a variety of premade sizes, improved imaging has allowed prosthetic manufacturers to make custom hip joints without cost increases. Just as a tailored suit or dress is superior to one off the rack, these joints fit better and help mitigate risk.
Hips need replacing when the cartilage at the end of the femur is worn down, causing increasing pain for those who suffer it. If untreated, it can be debilitating. The surgery can be complicated, and if a person has unusual anatomy, the pre-made replacement hips may not be the right fit. Those prosthetics can often result in small changes in leg length, pinching, internal bleeding, and changing the way patients walk.
In a traditional hip replacement, the surgeon keeps a variety of sizes at the ready, choosing the best fit from mass-produced prosthetics once the patient is opened up. Now, high-definition 3D scans measure the joint, and Conformis manufacturers the custom titanium parts.
The surgery includes a 3D-printed guide for where to make cuts and how to position the joint and socket. Because surgeons don't have to make any choices about which joint to use, the surgery is quicker and chance of infection is less. And at Texas Health Plano, Hohman says the surgery won't be any more expensive than a normal hip replacement.
Hohman, who is part of Texas Orthopedic Associates, is in an early release group of surgeons who are testing new technologies; he received training on how to perform the custom hip replacement surgery. "The future of joint replacement is going to involve more and more of these these technological advances," he says. "It better accommodates unique anatomy."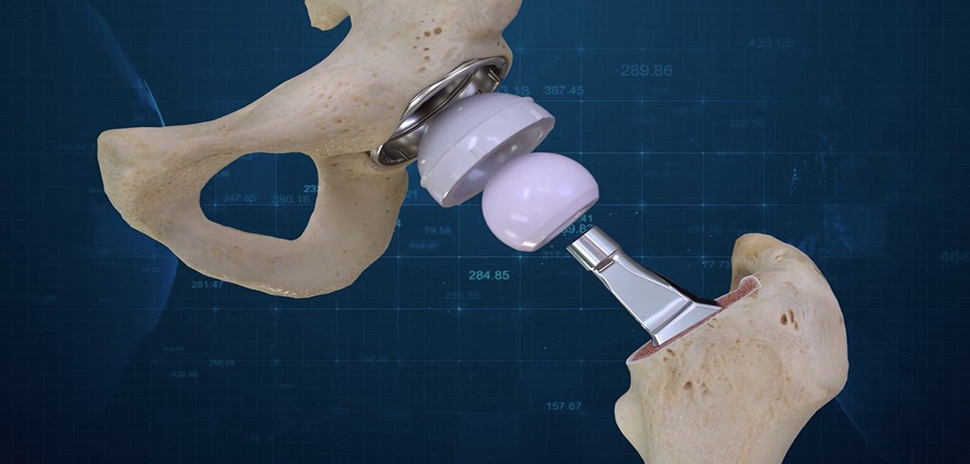 ---
VR Pain Relief
Imagine being pregnant and in the beginning stages of labor. Not only are you in pain, you are surrounded by medical professionals, clad in scrubs and holding sterile equipment. The florescent lights, hard hospital bed, and awkward body positioning do not help you find the peaceful place you practiced finding in your birthing classes.
Now imagine a technology that could intrude upon the sterile suffering and transport you to a bucolic scene in the woods, complete with sprawling trees, babbling brooks, and the light flutter of songbirds. At Medical City, virtual reality is being used in labor and delivery to distract mothers from their pain.
Leah Miller, chief innovation officer at Medical City, explains that patients have the option of replacing pain medication with a VR headset with meditative and calm scenes that can distract them from their pain. According to Miller, 30 percent of patients said it helped their pain, while 70 percent said it reduced anxiety. As of now, the technology has been used during labor and delivery, but Miller says it should expand to Medical City's children's hospital later this year.
---
Targeted Radio Therapy
For nearly 100 years, radiation has been used to treat cancer. It kills cancer cells, but it also destroys healthy cells. Technology progressed and led to small amounts of radiation being delivered over a series of weeks, but the side effects are significant. In the 1990s, digital imaging improved and allowed physicians to better target tumors and see how they motve and change over time. Radiation was often used to take care of the more difficult-to-see bits of cancer cells after surgery removed the easy-to-find tumors. Now, at UT Southwestern, targeted radiation is used in place of surgery.
Dr. Robert Timmerman, professor and vice chair of the Department of Radiation Oncology at the Harold C. Simmons Comprehensive Cancer Center, says that for patients who are too frail for surgery, stereotactic ablative radio therapy reduces side effects and the number of hospital visits for cancer treatment. What was once six or seven weeks of treatment can now be five or so outpatient visits. Because there are fewer visits, the treatment is much cheaper than traditional radio therapy.
There has been a dramatic shift in how radio therapy is used to get rid of tumors, Timmerman says. "Treatment used to look more like a shotgun, but now it is more like a bullet. There is less collateral image."
---
Fighting Fungal Infections
At health care accelerator Health Wildcatters, startup MycoDART is hoping to save lives with a fungal infection test. When patients are in the hospital, their immune systems are often compromised and they can be more likely to develop sepsis or another deadly fungal infection.
The current practice is to test blood for the presence of a fungus (though it can't identify which kind), and treat a patient with a broad-spectrum of antifungal if a problem is found. It's expensive and inaccurate. "They treat for a lot of things and hope they get the right one covered," says Dave Murcott, founder of MycoDART, which stands for Mycology Dual Amplification Realtime.
MycoDART is a DNA test that can identify the six most common types of fungus; results can be had in hours. The patient can then be given a specific medicine that targets a specific fungus rather than the more harmful treatment. The test is processed by Real Time Laboratories, where Murcott is also CEO.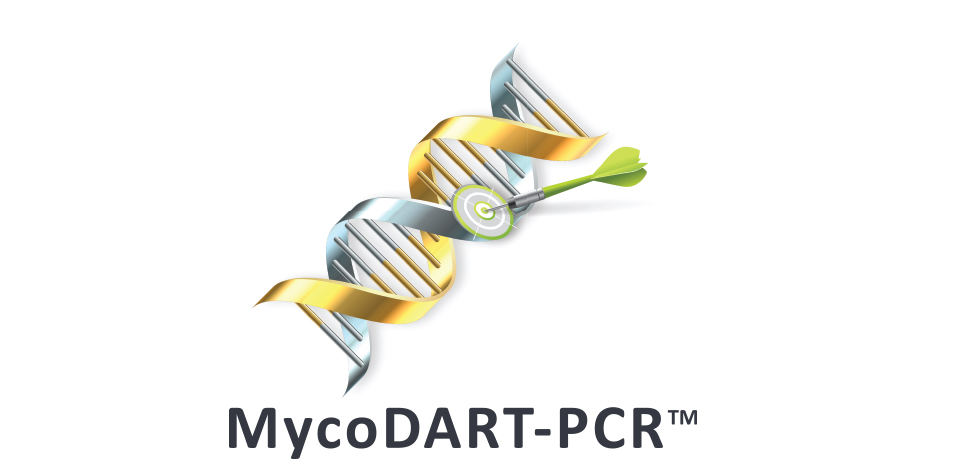 ---
A Network of Shared Health Data
Parkland Center for Clinical Innovation, a nonprofit health care analytics research and development organization, is using data to coordinate services in the community and improve outcomes for patients. PCCI's Connected Communities of Care program "operates on the premise that health begins where we live learn work and play," says CEO Dr. Steve Miff.
It uses predictive and prescriptive analytics and artificial intelligence to connect and align health care and community services. PCCI built a system with more than 100 community organizations, including North Texas Food Bank; Metro Dallas Homeless Alliance; and Unlocking Doors, a reentry resource network for former offenders. With it, the organizations can exchange information about patients (with the patients' permission!) that use the services.
For instance, if a food-insecure individual who is often at the hospital due to his diabetes heads to the food bank when he goes home, relevant medical information is shared with the food bank so they can tailor meals to the patient's condition. If there is a social worker or other community volunteer connected to the patient, the network allows the volunteer to remind the patient of upcoming appointments and help plan for transportation if necessary. This coordinated effort can prevent hospital visits by making sure people stay healthy.
PCCI hopes to add 75,000 individuals into the cloud-based software each year.
A version of this article was first published in Dallas Innovates 2019—The Magazine.
---
READ NEXT
The X Factor: Four Ingredients are Turning North Texas into a Rising Tech Power
---
Read it online
Dallas Innovates 2019—The Magazine explores the region as a rising tech hub that will shape the future of innovation. The theme of our second annual print publication, "A Breakout Moment," explores why now is the time for the region to grab its place in the tech universe.

Get on the list.
Dallas Innovates, every day.
Sign up to keep your eye on what's new and next in Dallas-Fort Worth, every day.