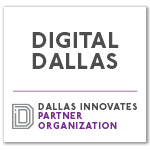 Prepare for a night of mayhem. Digital Dallas is heading to the Granada Theater on Lower Greenville for Round Two of Digital Fight Club on Aug 23rd. (Check out last year's event here.) 
How it works
Ten of the sharpest wits in Dallas will spar in five "fights" on a hotbed of undecided topics in digital technology. Accenture Managing Director Andrew Hopkins will lead a panel of five referees. Each fighter will have one minute to present their salvo, followed by a 30-second rebuttal, and a question from the referees. 
The audience and referees will judge the fights with our own Fight Club app. 
The fight card
Fight No. 1: Driverless Cars
Mike Courtney, CEO of Aperio Insights vs. Mark Haidar, CEO of Vinli.
Driverless cars are all over the news with cars already in the field and being tested by big companies like Google and Tesla. Technology is making its way into many traditional consumer models.
Courtney comes at this fight from the market angle. His firm, Aperio, is a leader in market research of innovative technologies and understands the big picture better than anyone.
Haidar is founder of Vinli, which transforms existing cars with cloud-based smart car technology and is on the leading edge of this phenomenon.
---
Fight No. 2: Digital On-Demand Workforces
Stephen Huerta,  CEO of Workify Inc. vs. Nick Clark, founder of Common Desk. 
Huerta has worked for years to leverage data tracking and digital management tools in order to empower a culture of high-quality performers within a traditional work environment. 
Clark's extensive experience comes from a relatively new workforce model known as shared workspaces where a myriad of businesses might collaborate to provide a new source of on-demand performance.
---
Fight #3: Digital Storytelling
Urvashi Pitre, CEO of Tasseologic vs. Shon Rathbone, founder of 3Headed Monster
Pitre, the president of Tasseologic, knows that marketing can be more than just a betting game. Tasseologic is the art of reading tea leaves, and that's what Pitre does: identifies patterns in data to predict what lies ahead. She's an expert data-driven storyteller and hyper-focused strategist bent on uncovering why things happen the way they do.
Rathbone is the chief storyteller of 3Headed Monster. This new model agency uses the three essentials of modern marketing — story, design, and technology — to accelerate the brands that are building tomorrow. Shon led the Monster to win "Ad Age Small Agency of the Year" just last week!
---
Fight No. 4: Smart Homes
Stuart Sikes, VP of business development and strategy at People Power Company vs. Daniel Pidgeon, chairman of the board at Starpower HomeEntertainment Systems Inc.
Sikes is a technology and marketing veteran who recently joined People Power to help them push IoT technology to the edge of consumer electronics. 
Pidgeon is the current chairman of the executive board for the Consumer Electronics Association (CEA), the producer of that tiny little show in Vegas called CES!!  When he's not running Starpower, he's a frequent speaker on issues relating to the consumer electronics industry.
---
Fight No. 5: Artificial Intelligence
Dave Copps, CEO at Brainspace vs. Raju Kattumenu, CEO of Oculus360.
Copps is a founder and technologist focused on the role that machine learning and Artificial Intelligence (AI) will play in transforming markets and the world. 
Kattumenu, as co-founder of Oculus360, is building a software company that is starting inspiring work around the convergence of the big data, machine learning, and user experience disciplines.
OH….wait…
Did I mention that MARK CUBAN will be a referee? We're making sure these will be great fights. 
Mayhem, indeed!  See you at the fights.
---
Details
Time: 6 to 9 p.m. 
Date: Aug. 23 
Place: Granada Theater, 3524 Greenville Ave. in Dallas. 
Cost: $20 per person, group pricing is available. 
For more information, go here. 
---
Read next
Check out last year's event.
Contenders went toe to toe on a hotbed of technology topics at Digital Fight Club. Ten of Dallas-Fort Worth's top tech minds debated unanswered questions in VR, IoT, Big Data, Digital Content and AI/Augmented Reality.
The house was full for Digital Fight Club, where five sets of digital pugilists took each other on in five bouts at The Granada Theater to debate some of the hottest topics in technology.