Across North Texas, companies are promoting and hiring people for leadership positions.
Dallas Innovates covers prominent personnel moves in Dallas-Fort Worth businesses and nonprofits—from the newest startups to well-established companies. Here are the people moves tied to innovation and technology in the region.
Don't miss a move: Get Dallas Innovates Every Day. Have a move? Let us know.
DDI names an interim president and CEO
The board of directors at Downtown Dallas Inc. has appointed Chief Operating Officer Amy Tharp as the nonprofit placemaking, advocacy, and economic development group's new interim president and CEO.
Tharp joined DDI in August 2016 after serving as the president and executive director of Uptown Dallas Inc. In her role as COO, she has collaborated with local senior leaders and the DDI board to form strategic goals and shape an annual work program. She also leads the human resources and finance departments, along with the Downtown Dallas Inc. Foundation.
Outgoing president and CEO Kourtny Garrett, who has been with DDI for two decades, will remain on board through the end of the year. A committee that includes DDI board members and key stakeholders is overseeing a national search for a permanent president and CEO.
Six Flags appoints a new CEO
Arlington-based regional theme park giant Six Flags Entertainment Corporation has named Selim Bassoul as its new chief executive officer and president, effective immediately. He replaces Michael Spanos, who is stepping down after two years of service.
As the former president, chairman, and CEO of Middleby Corporation, Bassoul grew revenue from $100 million to $2.7 billion, adjusted operating income from $12 million to $535 million, and market capitalization from $100 million to more than $6 billion. He also previously served as Six Flags' non-executive chairman of the board. He will continue to serve as a board member, while Ben Baldanza, an independent director of Six Flags and the former CEO of Spirit Airlines, moves into the role of non-executive chairman of the board.
"We are thrilled that Selim has agreed to help lead Six Flags into a new era of growth. His long and exceptional track record as a public company CEO, his experience, entrepreneurial spirit, and inspiring personality make Selim the perfect CEO for Six Flags at this moment in time," Baldanza, said in a statement. We are particularly excited about his proven ability to motivate teams, to delight customers, and to drive financial performance."
CASPR Group gets a new CEO
Dallas-based environmental health technology company CASPR Group has promoted Chief Operating Officer Derek Blount to CEO, succeeding Scott Wheeler, who will continue to support the company on the board of directors.
As COO, Blount previously helped to sharpen operations, streamline product supply chains, and prepare CASPR for its next stage of growth. He will now guide the company as it navigates demand for its Natural Catalytic Conversion technology for indoor air and surfaces. Prior to joining CASPR, Blount was the senior vice president of Daseke Inc. He has more than 20 years of corporate banking experience.
"Derek not only understands the need for our company to provide our customers with superlative technology and exceptional customer service, he also brings that kind of experience to the table," CASPR Group Executive Chairwoman Gail Warrior said in a statement. "I have seen firsthand how Derek navigates challenges in this arena, and our board of directors is excited to have him manage CASPR's trajectory as the leading environmental health technology company."
INTRUSION gets a new CEO
Plano-based INTRUSION, the provider of cyberattack prevention solutions, has appointed Tony Scott as its new president and CEO.
Scott has an array of experience as an executive leader in cybersecurity, having previously served as the federal CIO for the U.S. government, along with the CIO for VMware, Microsoft, and The Walt Disney Company. Most recently, Scott was the CEO of TonyScottGroup, a consulting and VC firm focused on early-stage cybersecurity and privacy technologies that he also founded in 2017. He is well-known as an expert in digital transformation, cloud adoption, machine learning, AI, cybersecurity, governance, open data, and workforce diversity.
"We are pleased to welcome Tony to INTRUSION and believe his unparalleled expertise, decades of executive leadership and highly regarded reputation will provide significant benefit to the Company at this critical stage of our evolution," INTRUSION Chairman, Tony LeVecchio said in a statement. "His deep knowledge and connections at the Federal Government will be extremely valuable to the management and oversight of our government business, while his broad experience at market-leading enterprises will be critical for the positioning and global expansion of our Shield solution."
Enseo names a president
Plano-based Enseo, a provider of technology services in hospitality, senior living, and education, has promoted Kristen Singleton to president.
Singleton has served as Enseo's chief information officer since 2020, and will continue in that role with the promotion. She has a vast, 30-year career in technology, driving bottom-line growth and achieving business goals for companies in gaming, hospitality, and travel. She has formerly held CIO positions at Omni Hotels & Resorts, The Cosmopolitan of Las Vegas, Kimpton Hotels & Restaurants, and International Cruise & Excursions.
"I am proud of Enseo's talented executive team, and I couldn't be more thrilled about Kris's promotion to president," Vanessa Ogle, Enseo founder, interim CEO, and chairman of the board, said in a statement. "As recognized by her 2020 CIO of the Year ORBIE Award, Kris is well known for her ability to innovate and architect technology. Her strong leadership track record will help Enseo to continue to strengthen partnerships and provide innovative technology solutions."
Caris Life Sciences appoints Minor to board
Irving-based Caris Life Sciences, the molecular science and technology company working to revolutionize healthcare, has appointed Lloyd B. Minor, MD to its board of directors, effective immediately. The board will now be comprised of 11 directors.
Minor is a scientist, surgeon, and academic leader who has been the Carl and Elizabeth Naumann Dean of the Stanford University School of Medicine since December 2012. In that role, he has helped to set a strategy for the clinical enterprise of Stanford Medicine, while overseeing the quality of its physician practices and growing clinical networks. Before Stanford, Minor was provost and senior vice president for academic affairs of The Johns Hopkins University.
"We are excited to welcome Dr. Minor to the Caris Board," David D. Halbert, chairman and CEO of Caris Life Sciences, said in a statement. "Dr. Minor's combined expertise in academia and science has established him as a leading advocate for innovation in the field of precision healthcare and his perspectives will be invaluable as we reinvent the way medicine is practiced, and pursue our vision to improve patient outcomes across all disease types worldwide."
Southwest Airlines adds to its board
Dallas-headquartered Southwest Airlines has added David Hess and Christopher P. Reynolds to its board of directors. Hess' appointed went into effect on Nov. 18 and Reynolds' will after the company's 2022 Annual Meeting of Shareholders. Hess and Reynolds, along with other board nominees, will be on the ballot for the meeting. 
Hess was most recently the CEO of Arconic Corporation. Before that, he served in various executive leadership roles during a 38-year career at United Technologies Corporation. He has a strong background in the aerospace and defense sectors, bringing deep industry experience and a strong technical background to the board.
Reynolds is the chief administrative officer of corporate resources for Toyota Motor North America. He has widespread knowledge in both the manufacturing and legal professions, bringing to Southwest a vision for innovation, teamwork, and building strong corporate cultures. He was recently appointed chair of the Alliance for Automotive Innovation.
"Both David and Christopher are exceptional leaders who will bring a wide-range of experiences, perspectives, and thought leadership to our Board of Directors," Gary Kelly, chairman of the board and CEO for Southwest, said in a statement. "I'm looking forward to working closely with them as I prepare to transition into the Executive Chairman role in February." 
ParkHub gets a new CTO
Dallas-based ParkHub, the provider of B2B parking technology, has promoted Danielle Kormushoff to chief technology officer.
In her new role, Kormushoff will spearhead research and development strategies integral to the company's growth. She has been with ParkHub since 2016, guiding the company's products from ideation to fruition, while creating executable roadmaps that enabled growth. Before joining the parking innovator, she worked at HomeJoy formalizing communication and feedback strategies.
"There's no better testament of a leader's capability than a track record of commitment and drive," ParkHub Founder and CEO George Baker Sr. said in a statement. "Danielle has performed above and beyond throughout her tenure at ParkHub, and I am thrilled to see the influence she will bring to the company through this promotion."
Capital Alliance Corp. gets a human resource management practice lead
The Dallas office of Oaklins International, Capital Alliance Corp., which offers strategic consulting and M&A advice, has named Marshall Murphy as its managing director and practice leader for human resource management.

In his new role, Murphy will advise clients on mergers & acquisitions and capital raises. Most recently, he led all financial, accounting, treasury, and corporate development functions for Insight Global. He also previously co-founded and raised seed capital for Wilson Gordon, and has led numerous private company sales in the HRM space.
"Marshall joins Capital Alliance at a time when M&A in the staffing and PEO industries is very active," Brad Buttermore, managing partner and CFO of Capital Alliance Corp., said in a statement. "His years of experience in investment banking and his time at one of the nation's largest IT staffing firms will be invaluable, as we expand our services to HRM sellers and buyers."
OneDay appoints a VP of strategic development
Dallas-based technology company OneDay, which is known for helping senior living communities to celebrate and digitally preserve the stories of their residents, has appointed Lacy Jungman as its vice president of strategic development.
OneDay has added 35 new team members this year, bringing its total number of employees to 64. In her new role, Jungman will assist client success advisors in creating and executing specific growth plans to drive long-term value through OneDay's video platforms and partnerships.
She has 15 years of experience in the senior living industry, most recently as the VP of sales and marketing at Heritage Communities, which is one of OneDay's partner communities. She is also a contributing writer to Her View from Home and previously received Argentum's Best of the Best award for her work co-authoring the book, In a Good Place.
Stream Data Centers gets a VP of hyperscale leasing and development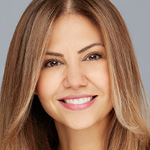 Dallas-based Stream Data Centers, a provider of data center experiences to global enterprises, is expanding its leasing and sales team with the addition of Yvonne Deir as vice president of hyperscale leasing and development.
Deir has a vast background in the data center industry. She joins Stream from CoreSite, where she served as the strategic director of sales in the west region. At Stream, she will support strategic goals to ensure the company is supporting its growing customer base across hyperscale and cloud requirements. Stream recently commissioned a new 418,000-square-foot hyperscale data center in Goodyear, Arizona.
"Adding Yvonne to the team is a great testament to what Stream has built over the past 22 years in the data center industry. Continuing to attract highly sought-after top performers like Yvonne is the key to delivering the results our customers have come to expect," Rob Kennedy, Stream's co-managing partner, said in a statement. "Yvonne's cloud and hyperscale expertise aligns well with our portfolio and serving offerings, and we look forward to seeing how her individual perspective supports a new phase of success."
UNT gets a new associate vice president for alumni relations and advancement communications
The University of North Texas in Denton has named Kevin Fralicks, a UNT alumnus and former employee, as its new associate vice president for alumni relations and advancement communications.
Fralicks previously served as UNT's executive director of development for the G. Brint Ryan College of Business and the associate athletic director of development. Most recently, he was the associate vice president for development at the University of South Alabama, and before that, was the assistant dean and chief advancement officer at the University of Washington's School of Nursing
"Kevin has a terrific history with UNT — both as a valued employee and an alumnus of the College of Education," David Wolf, vice president for university advancement, said in a statement. "I am thrilled to bring his extensive leadership skills and enthusiasm for the Mean Green Family back to campus."

Get on the list.
Dallas Innovates, every day.
Sign up to keep your eye on what's new and next in Dallas-Fort Worth, every day.