Across North Texas, companies are promoting and hiring people to take on leadership positions within their organizations.
Dallas Innovates covers prominent personnel moves in Dallas-Fort Worth businesses and nonprofits—from the newest startups to well-established companies. Here are the people moves tied to innovation and technology in the region.
Don't miss a move: Get Dallas Innovates Every Day. Have a move? Let us know.
Canoo's new SVP to be based in Dallas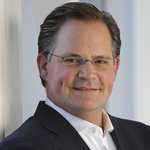 Los Angeles-based Canoo, a mobility technology provider developing electric vehicles with a proprietary multi-purpose platform architecture, has named Christian Treiber as its senior vice president of Global Customer Journey & Aftersales.
Treiber will be based out of Dallas, which the company wants to be home to its executive offices. California will be the designated place for design and engineering teams. In his new role, Treiber will lead customer journey initiatives: ownership, third party relationships, warranties, service, and aftersales operations. He is an experience automotive leader who previously worked at Daimler AG as its VP of Customer Service in the U.S.
"We are building a techno-electrical ownership journey designed to increase productivity and be a personal mobility asset manager to our customers. That's why I am excited to welcome Christian Treiber to our team," CEO and Executive Chairman Tony Aquila said in a statement. "With our growth trajectory, it was essential to find the best fit for this role. Christian is passionate about executing and has scaled every aspect of the customer journey across multiple automotive products."
Hawkeye grows its executive team
Dallas-based Hawkeye, a human experience agency that is part of Publicis Groupe, has welcomed three senior leaders to its team: Jill Lyons, executive vice president of Delivery; Mike Chung, senior vice president, strategy director; and Brendon Volpe, senior vice president of Strategy and Marketing.
In her role, Lyons will lead Hawkeye's activation studios, connecting client needs with 'maker' solutions, and be responsible for articulating its internal experience orchestration through project management and workflow culture. Most recently, she was the head of creative agency operations at Allstate.
Chung joins Hawkeye with more than 20 years of experience as a marketing strategist, previously working in financial consulting at Accenture, Acura, Chrysler, Genesis, Hyundai, Infiniti, Kia, Lexus, Nissan, Scion, and Toyota. At Hawkeye, he will build the company's strategic approach to true experience orchestration (XO).
Volpe will focus on scaling Hawkeye's capabilities to anticipate continued industry disruption and consumer behavior change. He joins the company from Conde Nast, where he was the head of strategy for their in-house agency, CNX. There, he established the brand planning and consulting practice. 
"The ability to sense and respond to human needs is the future of our industry—and achieving that promise means bringing the best people to the table," CEO W. Joe DeMiero said in a statement. "Jill, Mike and Brendon—they are the best. Intellectually curious, endlessly credentialed, ready to break down siloes, and the kinds of people who see the humanity in all that they do. They are Hawkeye through and through, and I'm thrilled they are here."
NuZee names a new chief marketing officer
Plano-based NuZee, a producer and co-packer of specialty single serve pour-over coffee pouches and drip cups, has announced that Tomoko Toyota is joining its team as the chief marketing officer.
Toyota has more than two decades of marketing leadership experience, specifically in developing global brand and business strategies. She also has more than 10 years in the coffee industry leading market expansion of specialty products. From 2005 to 2018, she worked at Starbucks Coffee Company, holding several senior level positions including director of global product innovation and director of integrated marketing.
"Tomoko is a great industry leader who has a deep understanding of our pour over co-packing business and strategies to grow the company," NuZee President and CEO Masa Higashida said in a statement. "I am impressed by her passion for the coffee industry and am excited for the positive growth we expect she will bring to the company. We believe her understanding of both the U.S. and international markets makes her the perfect fit for our team."
Elara Caring gets a new CIO
Addison-based Elara Caring, a provider of home healthcare services, has appointed global information technology executive Kyle Seiter as its new chief information officer.
In his new role, Seiter will be tasked with managing Elara Caring's information and computer technology systems and implementing technological procedures for the organization. He will also support the company's corporate IT operations to improve the technology for expanded customer service. Most recently, he was the chief information and technology officer at TPx Communications.
"With Kyle's nearly 25 years of experience as a key leader in Information Technology, he is uniquely positioned to lead Elara's IT platforms and strengthen our business model," CEO Scott Powers said in a statement. "We are eager to welcome Kyle to the team and having his expertise to improve our technology services to provide the best quality of care for our patients and advance our business to reach more patients in need."
DLR Group Staffelbach makes leadership transitions in Dallas
Global integrated design firm DLR Group Staffelbach has made executive appointments at its core Workplace Studio in Dallas: Jonathan Grefaldon will lead DLR Group's Workplace practice and Art Bloodworth will lead design in the Dallas office.

Grefaldon has been with DLR Group since 2010, and Bloodworth for 22 years. In his new role, Grefaldon will deliver client service and design solutions to grow the Workplace practice with corporate clients in Texas.
"Workplace is the foundation of the Dallas office," Grefaldon said. "I am eager to build on that tradition and to continue to deliver unmatched client service and design solutions for every client.
"I look forward to developing new design opportunities for the Workplace Studio here, in Austin, Houston, and throughout Texas."
Bloodworth will be tasked with maintaining the firm's interiors design excellence for clients. "I am excited to mentor the talented staff we have and watch them blossom as designers," he said. "Joining DLR Group enhanced our Workplace practice, and during the past three years we've added dedicated Education, Justice+Civic, and Performing Arts studios, and we are nurturing Sports and Higher Education practices. New design opportunities abound for our designers in Dallas." 
UNT names a chief corporate relations and government affairs officer
The University of North Texas in Denton has appointed Susan Holmes to oversee its corporate and community relations, effective May 26.
Holmes is a leader in nonprofit management who has 17 years of experience. For the last three years, she has served at the Greenhill School in Addison as its chief advancement officer, in which she led a $60 million capital campaign and worked closely with the board of trustees, campaign steering committee, major donors, and academic leaders.
From 2016 to 2018, Holmes served as executive director of corporate and foundation relations in UNT's Division of University Advancement. In her new role, she will build additional strategic partnerships with elected officials, corporate partners, and other key stakeholders in Frisco and across the North Texas region.
Transwestern adds to its leadership team in Dallas
Houston-based Transwestern Real Estate Services (TRS), a commercial real estate company, has added Grayson Gill to its team as an executive managing director. He will sit in Dallas.
For the past decade, Gill has served as chief operating group of CBRE Group, Inc. Americas. There, he provided executive leadership, financial oversight, and change management expertise to support the firm's affiliate program, technology and information deployment, M&A activities, and diversity initiatives. He is also a former captain of the United States Army Reserve.
In his new role, Gill will be tasked with helping the company leverage its strengths in commercial owner advisory services to expand the platform and grow market share. He will work to deepen relationships with new and existing investor clients, partner with local market leaders to identify and fill gaps in geographical coverage or product specialization, and ensure the integration of platform enhancements.
Sadiant Health expands its Board of Directors
Fort Worth-based Sadiant Health, an on-demand healthcare staffing network, has added healthcare executive Paul Kappelman to its Board of Directors.
Kappelman has more than 25 years of experience leading multi-state and multi-site healthcare organizations. Currently, he serves as a senior advisor to McKinsey and Company and several private equity firms concentrated on healthcare. He established his current consultancy after serving as the executive vice president and chief operating officer for Ardent Health Services.
"We are thrilled to add Paul to our board of directors and know his insight and guidance will be invaluable as we continue our national growth trajectory," Sadiant Health CEO Casey Robertson said in a statement. "Paul's proven track record in successfully running health systems has earned him a tremendous amount of respect throughout the healthcare community. His experience will serve us well as we continue to integrate our on-demand staffing platform in healthcare facilities across the country."
Dwell with Dignity appoints a director of Community Engagement
Dallas-based nonprofit Dwell with Dignity, which provides and installs home interiors for families struggling with homelessness and poverty, has named Diana Einstein as its director of Community Engagement.
In her new role, Einstein will work closely with the families that Dwell with Dignity serves while fostering relationships with the organization's nonprofit partners. Most recently, she was the first executive director for the Mayor's Star Council, a position she served in for four years. She currently serves on the Communities Foundation of Texas' North Texas Giving Day Nonprofit Advisory Group.
"We are absolutely thrilled to welcome Diana to the Dwell with Dignity family in the newly created role of Director of Community Engagement. As our organization has grown, so has our need to more fully integrate with the families that we serve and the nonprofits that we partner with," Dwell with Dignity Executive Director Ashley Sharp said. "Diana's expertise and experience in community building perfectly fits our vision of offering more than just transformational design to our clients—we also want to bring agency and confidence, and with Diana on our team we can more fully achieve this goal."
JPI names a new CEO
Irving-based multifamily developer JPI has promoted Payton Mayes to chief executive officer while its former CEO Brad Taylor transitions to a new role as board member and owner.
Mayes has been with JPI since 2019. He has more than two decades of experience originating and managing real estate and operating company investments.
"For more than 30 years, JPI has earned an unmatched market reputation built on integrity, excellence and innovation, which is lived out every day through our associates and leadership team," Taylor said. "As JPI looks to the future, I couldn't be more confident in the expertise, ingenuity and forward-thinking approach demonstrated by Payton and a seasoned executive team. Leading JPI has been a great honor, and I look forward to JPI's bright future under Payton's well-earned leadership."
In addition to Mayes' appointment, JPI has added the roles of chief capital markets officer, chief people officer, and chief innovation officer to its team.
As chief capital markets officer, Chris Clayton will give JPI continued access to capital and relationships. He has a 30-year track record of identifying, analyzing, and closing transactions, and was previously CPI's chief financial officer.
Missy Hubbell will serve as chief people officer, developing and leading the strategy related to attracting and retaining top industry talent. She joins the firm after serving for 25 years in strategic operations and talent management.
Lastly, Michael Shepherd will spearhead JPI's technology applications as its chief innovation officer. He has 20 years of experience in multifamily and construction.

Get on the list.
Dallas Innovates, every day.
Sign up to keep your eye on what's new and next in Dallas-Fort Worth, every day.