Dallas Innovates covers people in Dallas-Fort Worth business—from new hires to promotions to accolades. Here's the latest news tied to innovation and technology moves in the region.
Don't miss a move: Get Dallas Innovates Every Day. Have a move? Let us know.
---
Drone Delivery Co-Founder Tapped as Addverb's New Americas CEO
Addverb, one of India's largest robotics firms, tapped Mark Messina (above), former co-founder and CTO of autonomous drone delivery company DroneTerminus, as the CEO of its Americas subsidiary. The Indian automation startup is expanding to North America with plans to set up corporate offices in Frisco. Addverb is India's "most innovative warehouse systems integrator" built on advanced robotics and stable software that's designed and manufactured by the company, according to the new CEO's LinkedIn page.
Addverb also named Luke Lee as its marketing head of Americas. He previously held a similar role at warehouse automation solutions company HAI Robotics.
In addition to its offices in Frisco, Addverb is also planning an "experience center" in San Diego. The company's expansion to North and South America follows entrances into Australia, Singapore, and Europe last year.
---
Southlake Biotech Names New CEO—and Announces New Funding
Renibus Therapeutics, which focuses on treatments for acute and chronic kidney diseases, has named a new CEO on the heels of closing a $35 million Series A funding round.
Incoming CEO Frank Stonebanks has led three other biotech companies. "Renibus has arrived at a critical inflection point in its commitment to transform the prevention and treatment of kidney diseases," said incoming CEO Frank Stonebanks in a statement. "The closing of our $35 million capital raise will accelerate our momentum across the clinical portfolio."
As part of the move, Renibus co-founder and former CEO Al Guillem is moving to the executive chairman role as Stonebanks takes on the role of CEO. Before joining the company, Stonebanks served as a venture partner at California early-stage VC firm Wavemaker Three-Sixty Health. In addition to other roles in the VC ecosystem, Stonebanks has led three other biotech companies, two of which he founded. He's also been serving as an advisor to Renibus.
"Frank brings a proven track record of success leading both public and private companies, as well as notable expertise in the venture capital world, and Renibus will benefit from his leadership as it enters a critical phase," Guillem said in a statement. "These leadership changes and our recent financing position the company well for continued growth."
---
Academic Partnerships Names New CEO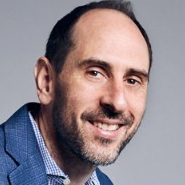 Academic Partnerships, a leading online facilitator that helps regional public universities expand access to top-quality, affordable, and workforce-relevant education, appointed Fernando Bleichmar as its CEO. Bleichmar succeeds Darab ("Rob") Ganji, who is retiring from the position. Ganji will continue to serve as senior advisor to the company's board of directors.
"Our commitment, aligned with our university partners, to affordable access, student success, and workforce needs transforms lives, and I am honored to have played a part," said Ganji. "Today, AP's mission is ever more critical, and I am pleased to hand the baton to a skilled and passionate leader to guide the company into its next chapter."
Fernando, who was hired following a nationwide search, led the U.S. Higher Education Division of Cengage Group, a global education technology company that serves millions of learners.
Board Chair Dan Branch anticipates that "Fernando will elevate AP to great heights. He brings deep experience and a strong skill set to the job, having 20 years of experience in higher ed and strategic leadership roles, with a stellar record of growth and innovation."
---
RumbleOn Makes Multiple Senior Management Changes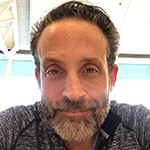 Dallas-based RumbleOn, a tech-based omnichannel powersports platform, unveiled a new management structure the company says is aimed at "strengthening the customer experience, supporting future growth, and driving long-term improvements to the overall customer experience."
Mark Tkach and Bill Coulter have stepped down from their positions with RumbleOn, and RumbleOn's President, Peter Levy, will succeedTkach as COO.
The company also promoted Lyle Kramper as national SVP of retail and Kristopher Price as national director of manufacturer relations. As National Senior Vice President of Retail, Mr. Kramper will oversee the company's regional directors who lead daily operations of multiple facilities based primarily on geographic location. 
In a statement, Marshall Chesrown, RumbleOn's chairman and CEO said the company is "reimagining customer experience and building the future of powersports, and we need proven leaders at the helm."
The new organizational structure "is well-aligned with our growth initiatives and provides a stable footing for our continued expansion. We are leveraging our tremendously talented team of tenured and motivated individuals to enhance the customer experience and drive efficiency across the organization," he said.
---
VERTESS Adds Healthcare M&A Veteran
Anna Elliott, who specializes in high-growth healthcare technologies such as deep tech, SaaS, AI/ML, and ambient solutions, has joined VERTESS as managing director and partner.
Brad Smith, managing director and partner of VERTESS, says Elliott will help expand the reach of the healthcare mergers and acquisitions advisory firm.
Elliott previously co-founded Pittsburgh-based boutique merger and acquisition advisory firm M&A Finders.
Elliott, who has specialized in healthcare for her entire career, is an expert at using technology to identify not only tasks that are at risk of failure but also opportunities that offer rapid, significant gains overall, the company said in a release.
---
Nanoscope CEO Elected to International BIO Board
CEO Sulagna Bhattacharya of Nanoscope Therapeutics Inc., a late clinical-stage ocular gene therapy company, has been elected to the Biotechnology Innovation Organization (BIO) emerging companies section governing board.
Based in Washington D.C., BIO is the world's largest biotechnology advocacy organization. The group represents companies, academic institutions, and local biotechnology centers globally. Bhattacharya joins other industry leaders to set BIO's policy and priorities that ultimately facilitate new life-changing therapies.
"BIO has been a key growth driver for biotech and scores of new therapies that companies like mine are developing for countless patients with unmet medical needs," Bhattacharya said in a statement. 
Bedford-based Nanoscope's optogenetic gene therapy platform restores vision in patients blinded by Inherited Retinal Diseases.
---
Mr. Cooper Group Elects PayPal Exec to Board of Directors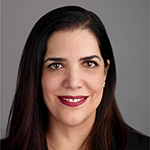 Mr. Cooper Group announced today the appointment of Daniela Jorge to its board of directors. Jorge is VP and Chief Design Officer at PayPal, the financial tech company and online payments system.
"We're excited to welcome Daniela to our board and believe her experience leading organizations through design transformations that enhance the customer and user experience will be critical as we remain focused on delighting our customers," said Jay Bray, chairman and CEO of Mr. Cooper Group, in a statement.
---
SWK Holdings Announces 'Reconstitution of Board of Directors'
SWK Holdings Corporation, a life sciences-focused specialty finance company that caters to small- and mid-sized commercial-stage companies, this week announced the "reconstitution of the company's board of directors" with three new appointments. As of February 15, Wendy DiCicco and Robert K. Hatcher were appointed as independent directors. They join Laurie Dotter, who was appointed as an independent director earlier this month, along with previous board members, Winston Black, chairman and CEO of SWK Holdings, and Marcus Pennington.
DiCicco, Dotter, and Hatcher will serve on the board's audit, compensation, and governance committees.
They "bring to SWK extensive financial, investing, and operational experience, which will be critical to our growth and long-term success," said Chairman and CEO Black in a welcome to the new directors. Black expects the company to benefit from "their knowledge and expertise as we seek to grow the company and capitalize on market dynamics that align well with our financial offerings and business strategy."
---
Influential Executive Roundtable Organization 'Passes the Gavel' to Fort Worth Leaders Mike Berry and Dee J. Kelly
After 20 years leading the Fort Worth Executive Roundtable organization, John V. Roach is handing the reins to Mike Berry, president of Hillwood, and Dee J. Kelly Jr., a partner at the Kelly Hart & Hallman law firm, reports FWR.
The group, which was started around 2000, is open to CEOs in the area. Roach, who had retired as head of Tandy Corps., and other business leaders wanted a better way to pass on knowledge to the next generation. Together, they founded "Changing of the Guard," which later became the Executive Roundtable. 
"We've been off the record and nobody has really violated the off-the-record nature of the meeting, and I think that's a good thing," Roach said, per FWR.
Go here to listen to Roach's farewell address. 
---
EarthX Adds Former BNSF Sustainability Leader to Executive Team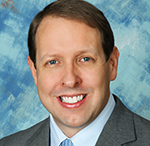 Nathan Loftice, a sustainability leader with some 30 years of experience in environmental affairs across business and government, will join the executive leadership team at Dallas-based EarthX in a newly created position.
In his new role as EVP of Sustainability and Events and Services at the international environmental nonprofit, Loftice will develop strategic opportunities and lead production of Earthx2022 Annual Expo and Congress of Conferences.
Loftice, who has held leadership positions at BNSF, FedEx, and other large-scale corporations, is a farmer and rancher who understands firsthand "how important it is to protect our land, our air, and our water."
At BNSF, Loftice was most recently the director of planning, permitting, sustainability, and sustainable development. He's also served as senior manager of global supply chains and worldwide leader of environmental affairs and sustainability at FedEx, in addition to several years as an expert environmental specialist for the State of Texas and local government.
"I've dedicated my career to developing ways that address environmental issues through practical sustainable solutions," he said. 
"Nathan's deep expertise and wide breadth of experience make him a bold, visionary leader for EarthX. I'm confident he will have an immediate impact on our ability to share our vision and mission around the world," said Trammell S. Crow, founder of EarthX, in a statement. "His many relationships across the environmental landscape will help EarthX further develop our strategy that strikes the right balance between the environment, equity, and economy, meeting the needs of the present without compromising a sustainable future for the next generation."
Loftice will report to Crow, along with EarthX CEO Michael Fletcher.
"Throughout his career, Nathan has focused on sustainability and environmental affairs for leading corporations like BNSF FedEx and other large-scale corporations," Fletcher said in a statement. "His thought leadership, relationships, and experience have earned him a great deal of respect in the corporate and environmental world. We're excited to have Nathan join our executive leadership team."
---
Fort Worth Attorney Named to City Council Entrepreneurship and Innovation Committee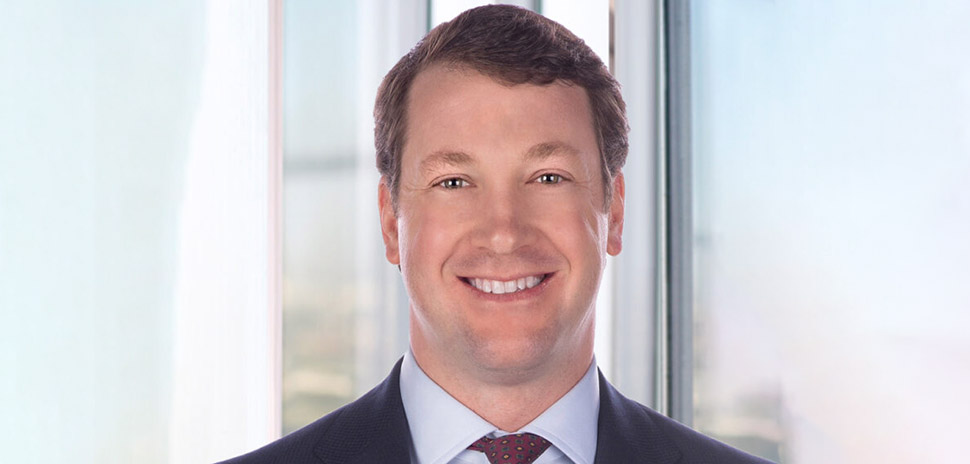 The Fort Worth City Council has appointed Jarratt Watkins to a new Entrepreneurship and Innovation Committee. The attorney with Kelly Hart & Hallman will help advise the city council on "best practices to promote, nurture, and support entrepreneurs and business startups."
Fort Worth Mayor Mattie Parker announced a new city council committees structure last November.
In 2020, Watkins was named director of Fort Worth Now by then-Mayor Betsy Price.
---
Denton Economic Development Partnership Announces New Director of Strategic Partnerships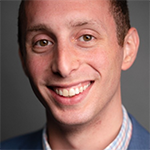 Dan Rosenfield has been named Director of Strategic Partnerships for the Denton Economic Development Partnership. Rosenfield previously served as Economic Development Analyst for the City of Denton.
"With the rapid growth that Denton is currently experiencing, we knew it was important to identify an up-and-coming professional to grow with the ever-changing landscape of our community," said Erin Carter, President, Denton Chamber of Commerce, in a statement. "Dan understands Denton inside and out from serving the EDP on the City side. His relationships built with the City and our team reinforces the solid bridge between our organizations. We're confident he will be able to hit the ground running as an incredible asset to our business community."
---
YTexas Exec Joins Dallas' Active Cyber as Director of Marketing
Active Cyber—a cloud consultancy with a portfolio of cybersecurity, enterprise planning, and data and analytics partners—has a new director of marketing.
Yana Kolmakova will help the market leader in digital finance and identity management continue to grow and expand, according to her post on LinkedIn.
Kolmakova was previously director of marketing at YTexas, where she helped launch the YTexas Summit and the YTexas app. She'll continue her involvement with the "elite network" as a brand ambassador.
Get on the list.
Dallas Innovates, every day.
Sign up to keep your eye on what's new and next in Dallas-Fort Worth, every day.