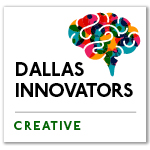 Dallas Theater Center Artistic Director Kevin Moriarty has been leading the organization since 2007, before its move to the Wyly Theatre.
He also just brought home a 2017 Regional Theatre Tony to honor the "regional theatre company in the United States that has displayed a continuous level of artistic achievement contributing to the growth of theatre nationally."
To say that Moriarty has a finger on the artistic and cultural pulse of Dallas would be an understatement. He talked with Dallas Innovates recently about how he envisions our city's artistic future.
---
The Dallas Theater Center won a 2017 Regional Tony — how would you describe the win?
It's almost indescribable. It was such an intense mixture of joy, and — no, it wasn't a mixture of anything. It was just joy.
What was most meaningful about it, however, was not winning it or standing onstage on Radio City Music Hall or giving a speech on national television. It was coming back to Dallas with the Tony and moving throughout the city — from the city council to each of the neighborhoods in the city where we have community partners — and allowing everybody — audience members, students, donors, friends, family — to get their picture taken with the Tony and share in the joy, and to celebrate what this moment marks for our Dallas theater community.
How would you characterize the theater and larger arts communities in Dallas?
I think increasingly what you're seeing throughout the Arts District, throughout the city, and throughout the region is a real recognition of the role of the arts in our lives. I think that's meaningful and significant.
How has this community and Dallas Theater Center's work attracted people to our city?
We have a resident company of professional actors whose backgrounds are from all around the country who then make Dallas their home. They reside in Dallas and send their kids to school here and shop in our stores and are really "of" the community — and also professional actors of the highest caliber.
Every time we employ an actor, a designer, a director on our stage who lives here in our community — that means that they're having opportunities to grow as an artist, which then means they go to the other theaters in our community and it just keeps raising the caliber of the work being done. It's an ecosystem here.
How has the community, in turn, supported the art produced here?
One of the things that I think Dallas is continuing to grapple with as a city is how to get critical mass and enough arts organizations and support for a variety of artists so that we can achieve a level of innovation and creativity that exists, for instance, in the music community in Austin or the film community in Los Angeles.
How have you seen Dallas change in the 10 years you've been with DTC?
Ten years ago this building didn't exist, the [Winspear] Opera House didn't exist, the high school hadn't been renovated, Moody Performance Hall didn't exist, probably where I'm parked didn't exist. Literally 10 years ago the landscape didn't look like this, nor were you seeing brand new high rises being built.
The artistic physical landscape has changed in Dallas, and that has been the result of a large amount of capital investment from a large number of individuals and foundations and corporations and, to a lesser extent, government. It has spurred physical growth and private investment all over the place — the land here is worth more right now.
As we seek to attract new businesses to the community, one of the leading things that we say to those businesses around the country is that there's a thriving cultural space here, that Dallas values diversity, that Dallas values artistry, and that Dallas has a lively creative community. Those ideas, that dialogue, and that mix of folks yields and creates a more healthy city.
How have these changes contributed to the arts community in Dallas?
That burst of creativity that's happening not just in the Arts District, but throughout the city as a whole is the new frontier that all of us who care about Dallas are most excited by.
The Tony Award was not given to DTC because of our fabulous building, though this is a very, very unique, innovative, state-of-the-art building. It was given to us because of the creative work that we're able to do in our building.
The same thing is true about the Dallas Symphony, which has had a stunning concert hall for more than 25 years in the Meyerson. But under Jaap's leadership, the quality of the musicianship is so impressive. That burst of creativity that's happening not just in the Arts District, but throughout the city as a whole is the new frontier that all of us who care about Dallas are most excited by.
What's fueling all of this artistic innovation?
I think this new burst of innovation is being driven by the growth of innovative, small companies. It's being driven by a new sustained focus on how to create greater equity, diversity, [and] inclusion in the arts for arts makers and very much for arts goers. And, I think it is driven by an awareness that for great art to be made, you need artists who can make a living and have appropriate housing and health insurance and the daily necessities.
How do you think the artistic future of Dallas will take shape?
The arts can't flourish if they only exist in one building or one block.
I think that 10 years from now what you'll see in the Arts District is that the folks who are here and very much the folks who are here to experience art and to engage with art will reflect the broader demographic of Dallas much more closely than has been the case historically.
Because of the groundwork that's being laid today by the [City of Dallas] Office of Cultural Affairs and various arts organizations is that those barriers are going to be reduced — not eliminated, not in 10 years. In doing that, I think we'll see greater participation in the arts. The arts can't flourish if they only exist in one building or one block.

Get on the list.
Sign up to keep your eye on what's new and next in Dallas-Fort Worth, every day. 
And, you'll be the first to get the digital edition of our new Dallas Innovates magazine: 
The annual edition publishes in January