Two Dallas startups — Junction AI and Local Adventures — are teaming up in a performance-based agreement to integrate artificial intelligence into personalized marketing for adventure tours and gear.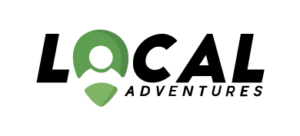 Junction AI's technology will serve as a back-end system for Local Adventures, Gabriel Killian, Junction AI's founder and chief business development officer told Dallas Innovates. The AI will analyze content and customer data in real time to automate delivery of personalized marketing through Local Adventures' customer channels such as its newsletter. The personalized content will be curated specifically for each customer based on their needs, behavior, location, and context, Killian said.
"We have developed a simple three step approach to AI adoption that breaks down the barriers to getting started in a practical way …" 
Gabriel Killian
"Our work with Local Adventures will roll out iteratively over time as we work through an AI adoption road map we have created covering their newsletters, website, and future channels we cannot talk about quite yet," Killian said. "We have developed a simple three-step approach to AI adoption that breaks down the barriers to getting started in a practical way, making it a low risk and low barrier to adoption opportunity. It's focused on immediate and impactful results, rather than big expensive IT projects that take years to deliver."
Local Adventures is an alumnus of Dallas startup accelerator Tech Wildcatters and offers adventure experiences in Latin America, such as high-altitude hiking in the Andes or exploring the cenotes of Riviera Maya in Mexico. It also is partnered with Deporte Habitat, an outdoor apparel and gear company based in Mexico, and Killian said the opportunity to advance AI targeting in Spanish was a critical aspect of Junction's relationship with Local Adventures.
"Whether it's a biking tour to a tequila tasting or a sky diving tour, we are matching the right offers at the right time to the right person. We are implementing our capability to personalize marketing newsletters, websites, and apps, and in the future we will look at other data opportunities to help automate marketing campaigns, social engagement, and chat," said Killian.
Local Adventures plans to expand its growing Latin America footprint with an eye toward entering the U.S. and Canada markets
In March, Junction AI received $50,000 in seed funding which went toward sales and marketing efforts at the lean running company. Killian said Junction is currently looking for an opportunity to partner with a consumer brand on a loyalty program pilot project.
READ NEXT
Digital Assist: 5 North Texas Startups Making Their Mark With Artificial Intelligence

Get on the list.
Dallas Innovates, every day. 
Sign up to keep your eye on what's new and next in Dallas-Fort Worth, every day.