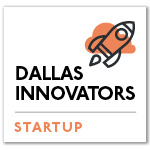 There's no set blueprint for the entrepreneurial path, and founder and CEO of Dallas-based DeadSoxy Jason Simmons' journey began on a Mississippi farm.
To date he and DeadSoxy have earned accolades including being nominated as an up-and-coming designer in Texas from the Fashion Group International of Dallas for two years running, nominated by COSIGN Magazine for designer of the year in December, named by Common Desk as No. 5 among Dallas' hottest startups, and just this month Simmons was named "Rising Star in Men's Fashion" by global nonprofit FGI.
"Our ethos is to be the new standard in premium socks."
Jason Simmons
Simmons said the mission behind DeadSoxy is that socks don't have to be a staple, boring wardrobe item, and the goal of the company is creating socks that people love to wear.
"I'm a creature of habit and I find myself seeking out certain items in my closet just because I liked wearing them … I have a favorite pair of jeans, T-shirts, underwear, and a bomber jacket that I just seem to gravitate to much more than anything else," Simmons said. "We want to be that for your socks. Our ethos is to be the new standard in premium socks."
The business model behind the startup has a number of elements. DeadSoxy sells its products directly via its website as well as through around 50 specialty stores. It also does private label for dozens of brands along with custom socks, including for a local brewery that sells branded socks and for large financial institutions that give custom socks away as new-hire swag. The company also has a collaboration with Best Buddies Texas as a way to use the DeadSoxy platform to "make a positive impact on the world," Simmons said.
He took time recently to talk with Dallas Innovates about the journey from a Mississippi farm to a Dallas-based fashion startup, the challenges around founding a company, and some wide-ranging advice for entrepreneurs and aspiring founders.
How did your Mississippi roots impact founding DeadSoxy?
Growing up on the farm in Mississippi, it was all about durability and value. If something wasn't going to last a couple of years, we didn't buy it. I can remember having to "grow into" pretty much all jeans, coats, and shoes because they were at least a few sizes too big when we bought them.
If there is one thing that small town farm life teaches you, it's hard work.
That experience is the foundation of my obsession with the actual fit and functionality of the clothes we wear. Not only how they look, but how they feel and perform. Everything I design today is built around my experience growing up the way I grew up.
If there is one thing that small town farm life teaches you, it's hard work. I've learned many lessons from my grandfather, but the one that stuck with me most was to do what needs to be done and do it right the first time. Plain and simple. A mix of "don't put off until tomorrow what you can do today" and "measure twice cut once." His constant quest for efficiency and the love for actually doing the work are something that I hope to pay forward in life.
Tell me about the DeadSoxy story.
Like so many of the world's best products, DeadSoxy was born from my personal frustration. I wanted a quality sock with a cool minimal design that stayed in place on my leg. Not a huge ask, but those socks simply didn't exist especially the staying up the leg part. After trying literally every brand on the market, I decided once and for all that I didn't like their socks, so I set out to create my own.
The "brand" really came much later, after becoming frustrated we started asking questions and talking to potential customers about their experience. Once we had spoken with enough people to understand there was a general frustration with the options on the market, we set out to create a sock that people love to wear.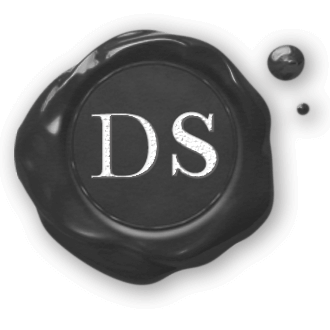 The product development was a painfully slow process. Two and a half years to be exact. I had to learn the industry from scratch. Unfortunately, I didn't learn the properties of yarn on the pig farm. To say the first 30 months were frustrating would be an understatement. I kept going because I enjoyed the challenge, and I made progress on every sample.
Seeing and wearing the next round of samples with the changes I made was a bit of a rush. At this time, there was no name, no plan, no social media, none of the fun stuff … nothing but a relentless dedication to crafting the right product.
Although I didn't realize it at the time, my early focus and prioritizing product development over all else would later become the basis for the company's identity. Today, we are a product-centric company and that permeates all that we do. I wouldn't have it any other way. I'll put our $25 Boardroom dress sock up against any other dress sock on the market, regardless of the price. The same goes for our $14 No-Shows. We are the only brand to ever offer a money-back guarantee if our No-Shows slip off the heel.
What are some of the challenges you've faced as a startup founder?
Oh boy, this would be a very long list in its entirety. Here are a few of the obstacles that we've had to overcome.
In early 2016, after only being in business about eight months, I decided to buy the company from my two best friends and business partners.
My telling them that I wanted to buy the company started a nine-month stalemate with attorneys' demand letters and the whole bit. At the time the papers were signed, we had spent more time in buyout discussions than the company had been alive. That was a really tough time and the company almost didn't survive. During that process, I was raising a small capital round to ensure I could make the changes that needed to be made once I took control of the business.
We launched DeadSoxy Private Label to help aspiring entrepreneurs save time and avoid the mistakes we've already made.
While raising capital, I was presenting samples of our then brand new un-launched dress sock line, to be named the "Boardroom Collection." The response I got was very encouraging. People loved the technology and innovation in the sock paired with its incredible softness.
I had spent over 18 months developing the new line and it was great to see that people liked the direction we were headed. I finished the capital raise and used some of the funds to place an order for the new line. At that time, this was easily two times our largest inventory purchase to-date.
It takes roughly 90 days for the socks to be made, shipped, and imported.
We were getting everything in place on our end to hit the ground running once they got here. It felt a little like everything that happened leading up to this all hinged on this moment. The successful launch of what I hoped would become our cornerstone product. Then it happened. The socks arrived and they were nowhere near what we ordered.
The factory cut every conceivable corner in production. They substituted yarn, changed color tones, cut nearly two inches of the length, used different machines for production etc.
It was bad — really bad.
Boom! I was right back in the "I'm not sure we're gonna make it out of this" mindset. We returned [the socks] to the manufacturer and asked for our money back. Well, they took them back, but refused to give us the money back. We are still in litigation with them today.
At this point, with a sample and a tech-pack, I set out to find another manufacturing partner. This snafu set us back 10 months, but lead us to a fantastic relationship in our new partner and helped to launch our Private Label business. Manufacturing overseas is such a huge hill to climb. It took me 18 months the first time and another 10 months the second time before I got it right. We launched DeadSoxy Private Label to help aspiring entrepreneurs save time and avoid the mistakes we've already made.
Do have an interesting story about founding DeadSoxy? 
There is one moment that comes to mind. As I've mentioned, I was in charge of creating the product before there was a company. This was an extraordinarily tough task with no industry background or contacts and a full-time career. However, I will never forget the moment our 53rd sample came in. Yes, you read that right — five-three — 53 samples. Most brands launch after a few, seven would be considered a lot. It took me 53 before I had created the sock that I wanted to wear.
It took me 53 before I had created the sock that I wanted to wear.
It's a Saturday in January and I'm living in a Deep Ellum loft. I was up early stalking the parcel tracking section on the FedEx website. They usually delivered before lunch, but I hadn't heard anything and it was almost 2:30. I left to grab a bite because the anticipation had my stomach in knots.
I was trying out a new yarn blend as well as a few new changes in the engineering of the sock. I remember driving and talking to myself trying to remain calm and save myself from a possible let down if there was yet another round of sampling. It didn't work. I inhaled my Angry Dog burger and rushed home to find the package at my door. I quickly snatched it up, went inside and sat down to open the package. I took a deep breath as I went to grab the socks from the package. I'll never forget the feeling and the thought that immediately followed. I realized at that moment my life was about to change forever. I resigned [my then job] the following week and have been full-time with DeadSoxy ever since.
TOP TIPS 
Simmons had a number of specific areas of advice for entrepreneurs to share with Dallas Innovates' readers based his experience launching the consumer packaged goods lifestyle brand, DeadSoxy:
Focus on sales. Do what you have to do to drive revenue in the door. Selling enough will provide enough runway to make a few mistakes and still get it right. Without enough sales and runway, one mistake can kill your company even with a great idea or a superior product.
Get a mentor. Or several mentors for that matter, in all different specific areas of your business. (product, logistics, digital marketing, etc.) Have someone that you can run things by for free. An unbiased opinion. You may think that your PR firm is there to help you (and they are), but they view it through one lens. You would be doing yourself a favor to get several perspectives that aren't billing you hourly.
One of the best moves that I made was offering my attorney an equity stake in the business in exchange for legal work. Granted, we needed more legal work than most startups early on, but this proved to be an invaluable move. Our PPM (Private Placement Memorandum) alone would have cost us around $50,000 in legal fees. Equity is a tool, use it.
If you want to run lean, you better be able to find your way around in: Photoshop, QuickBooks, [your] website's backend, Facebook, and Google Ads, Google Analytics, MailChimp, Illustrator. Additionally, knowing how to write copy, spin up landing pages, and recruit talent are all very valuable skills in an early stage startup.
Ideas don't matter. Focus and execution are what matter.
Don't overvalue social media. Don't get me wrong, it's important as this is the face of your brand. But, don't get too hung up on a post or even a platform. The value of any 10 posts in almost nothing. If you spend too much time here, it'll be time wasted.
Technical Skills = Advantage. Technical skills are incredibly important in most businesses today. The more technical skills you and your team have the bigger your advantage will be given that all else is the same. If you're not technical, I suggest finding a technical co-founder or [let] that be your first hire. 
I don't care what Shark Tank taught you, don't be afraid of royalty deals. Deals that are based on success can be the best kind.
To win in any industry, you have to become the person synonymous with your space. Don't fight it. You either jump in and embrace it as your new identity or find a new industry. Because if you aren't willing to embrace it, you will fail.
Understand your distribution plan above all else. You can have the best product the world has ever seen, but if you can't get people to try it, you will lose. The "I'll create the best product out there and people will come to us" mentality just doesn't work. The world is far too noisy and competitive today. You need to know exactly how you're going to sell your product. Plan A, Plan B etc. A great product just isn't enough.
Photos courtesy of DeadSoxy.