The Girl Scout Cookie Program has sparked the careers of millions of female entrepreneurs over the past 100 years.
When asked, more than half — 57 percent, to be exact — of Girl Scout alumnae in business fields credit the Girl Scout Cookie Program with developing skills they use today. These skills they developed include money management, goal setting, and public speaking.
Meet Nina Vaca
Nina Vaca, founder, chairman and CEO of Pinnacle Group, is no stranger to the power of business. As the daughter of two Ecuadorian immigrants, Vaca saw firsthand how entrepreneurship was a stepping stone toward achieving the coveted "American Dream."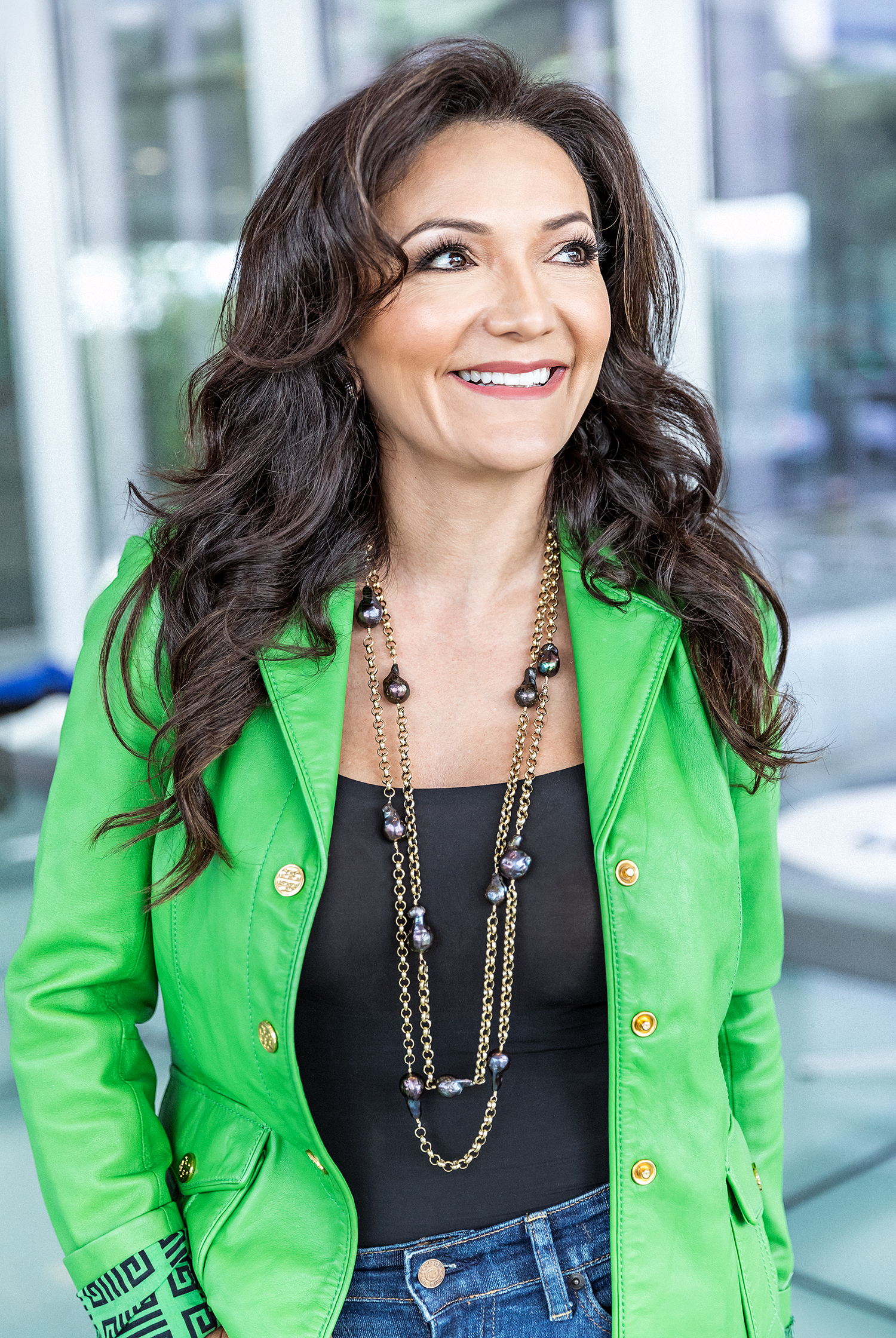 Vaca got a taste of entrepreneurship herself through the Girl Scout Cookie Program when she was in the third grade. At 17 years old, Vaca was running the travel agencies her family opened. By age 25, she founded Pinnacle Group on the floor of her apartment. Armed with a phone, computer, and a business checking account with only $300 in it, Vaca focused on building an IT services firm. Under her dynamic leadership, Pinnacle has since become a workforce solutions powerhouse that's been named one of the fastest growing companies in the country for over a decade, according to Inc. Magazine's 500/5000 list.
"The Girl Scouts Cookie Program is the most impactful entrepreneurial training ground in the country," Vaca said.
"It teaches confidence and resilience that have been with me ever since I was a Brownie Girl Scout. You cannot overstate the benefit of overcoming your fears of approaching new people at a young age — even if you are only asking, 'would you like to buy some cookies?' — this program builds courage."
Cookie Upgrade
For the past 101 years, Girl Scouts have learned essential skills of business and entrepreneurship by selling cookies for eight weeks at the start of the year. But this year, a new and highly anticipated change is coming.
For the first time in Northeast Texas, Girl Scouts of Northeast Texas (GSNETX) is connecting girls to 21st century marketing and online sales resources to bolster their cookie business with the introduction of the program Digital Cookie.
"Adding e-commerce to the mix gives them additional skills that will complement what they learn through in-person and booth sales."
"This unique program which is led and run by girls has been teaching girls critical components of running a business, from how to write a business plan to tracking and monitoring sales, order fulfillment and delivery to balancing the books," said GSNETX CEO Jennifer Bartkowski. "Adding e-commerce to the mix gives them additional skills that will complement what they learn through in-person and booth sales."
Continuing the Tradition
Stephanie Campbell, female entrepreneur, founder and President of Best Rest Concierge, a national maternity concierge service based out of Dallas, remembers well her experiences in the Girl Scout Cookie Program.
"I still use the skills I learned at 6 years old today as CEO and founder of Bed Rest Concierge. Setting my cookie selling goals helped me learn about money and time management. Today, I have to project client engagement, and evaluate how much time I need to commit to meeting our weekly, monthly and annual sales goals."
Campbell's daughter, Harlow Johnson, is enrolled as a Girl Scout Daisy and is following in her mother's footsteps as she sells cookies for the first time this year.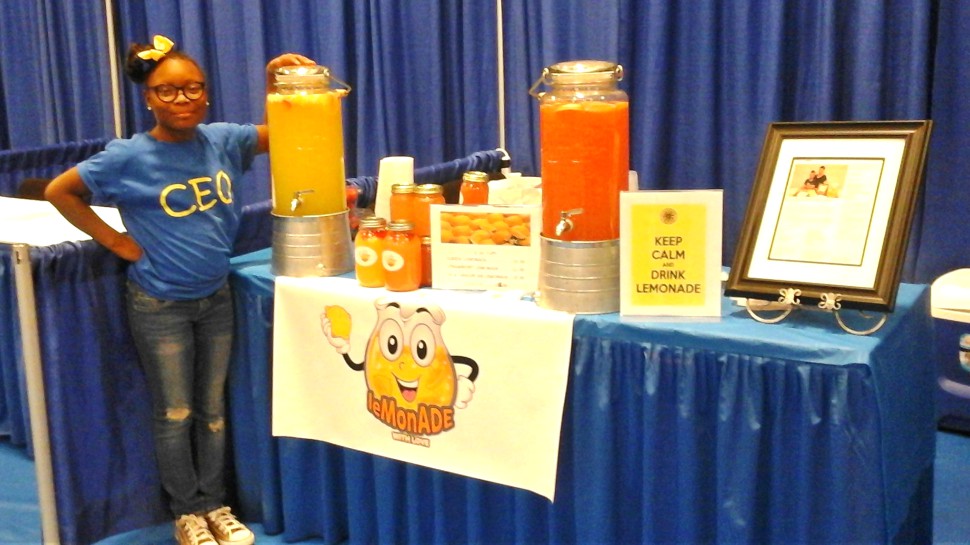 Budding entrepreneur, Ti' Ani Mitchell, is a Junior Girl Scout and has been participating in the Cookie Program for four years, quickly rising to the top seller in her troop. "Since I started selling cookies, I was inspired to make and sell my own products and become an owner of something," said Mitchell.
Channeling the business development skills learned through Girl Scouts, Mitchell decided to create leMonAde with Love, a small lemonade business which is currently being purchased in bulk and sold at Winner's Barbecue in Cedar Hill, TX.
Girl Scout Cookie Program Projection
In Northeast Texas, more than 15,000 girls are anticipated to generate gross sales of over $13 million in only 45 days. And 100 percent of the net revenue raised stays in the Northeast Texas area. Councils use cookie earnings to power experiences for girls through their programming, while girls and their troops decide how to invest in impactful community projects, personal enrichment opportunities and more.
Though not the first area of the country to rollout the online ordering tool, North Texas is leading a national Girl Scouts movement to spark excitement about STEM (science, technology, engineering and math) learning. A first-of-its-kind STEM Center of Excellence, on the site of the Girl Scouts' Camp Whispering Cedars in Dallas, will open in May. It will be a laboratory for learning in a girls-only environment, offering guided lessons in everything from coding and chemistry to robotics and nature.
Consumers can fuel transformative leadership experiences for girls and help build the next generation of female entrepreneurs by purchasing Girl Scout S'mores as well as classic favorites like Thin Mints®, Caramel deLites®/Samoas®, and more. 
The Girl Scouts of Northeast Texas Cookie Program runs through February 25, 2018. To find out where Girl Scouts are selling cookies near you, or to order online, visit www.texascookietime.org or use the official Girl Scout Cookie Finder app, free on iOS and Android devices.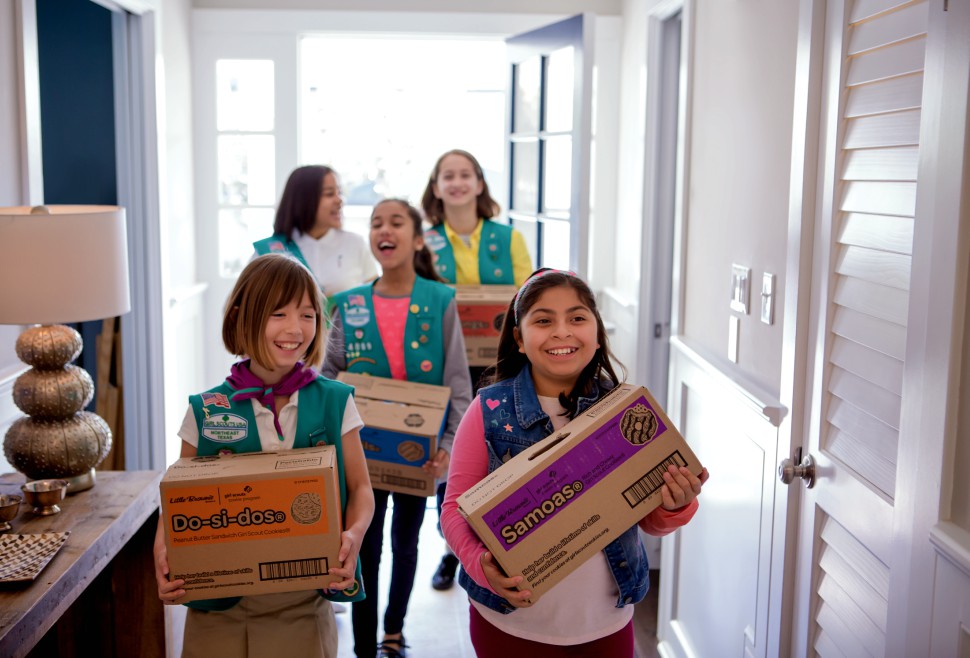 Get on the list.
Sign up to keep your eye on what's new and next in Dallas-Fort Worth, every day.