The Red Bull Soapbox Race makes its way to DFW for the second time on Sept. 28 at The Colony's Austin Ranch. The race will feature some of the wildest street racing around with exciting prizes for the winners. 
Austin Ranch will let 55 teams zoom around to compete for soapbox supremacy. The four-wheeled creations will navigate a downhill course laced with bumps and curves. The global race dates back to 2000 when it first took place in Belgium. The first stateside race took place in St. Louis in 2006 and has taken place in almost 30 countries to date. And now, they are cruising back to Dallas-Fort Worth for a second round. 
The science of soapboxes
Each soapbox must be powered by creativity and imagination, but most of all, gravity. No stored power or external energy sources are allowed to power the box. And yes, size matters. The racing machine must be less than six feet wide by 20 feet in length, no taller than seven feet, and weighing less than 176 pounds.
"Gear-heads, adrenaline junkies and the just-plain-crazy, have been planning, plotting, building and testing their creations for months," Red Bull said in a statement. 
Replicas of a Barbie Jeep, a Mavs basketball shoe, a life-size Bomb Pop, and a carriage have all raced in the "motorless mayhem." 
The teams will need more than courage to steer their way to victory.
Speed, creativity, and showmanship are the three criteria the teams will be judged on. Some of Dallas' most notable personalities and local celebrities will comprise the panel of judges, including baseball legend Pudge Rodriguez and professional sport climber Claire Burhfeind. There will also be a People's Choice Award given to the crowd's favorite team. 
"Incredible" prizes 
The winners will receive a medal, but they will also win prizes. Along with a gold medal, first place will receive an opportunity to skydive with the Red Bull Air Force. Second place will receive an iFly tunnel flying experience for the whole team. Third place and the People's Choice Award winner will both receive a day at the K1 Speed go-karting track for all team members. 
Thinking about cruising to this race? Lyft and Red Bull have partnered to provide riders with a responsible and easy way to cheer on the drivers.
The event is free to the public and opens at 11 a.m. The motorless madness commences at 1 p.m., and the winner is crowned at 5 p.m.
Ready! Set! Go!
Take a look at past races:
Participants performing at the 2019 Red Bull Soapbox Race in Kaunas, Lithuania on Sept. 15. All images courtesy of Red Bull.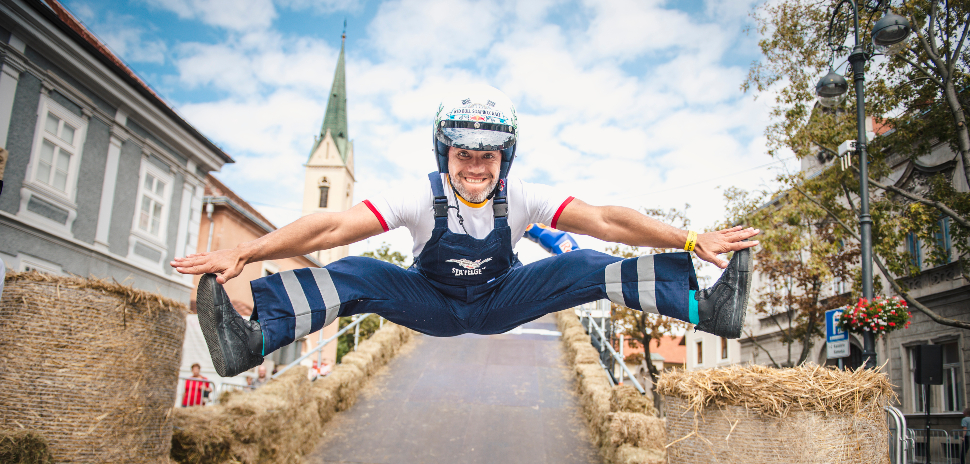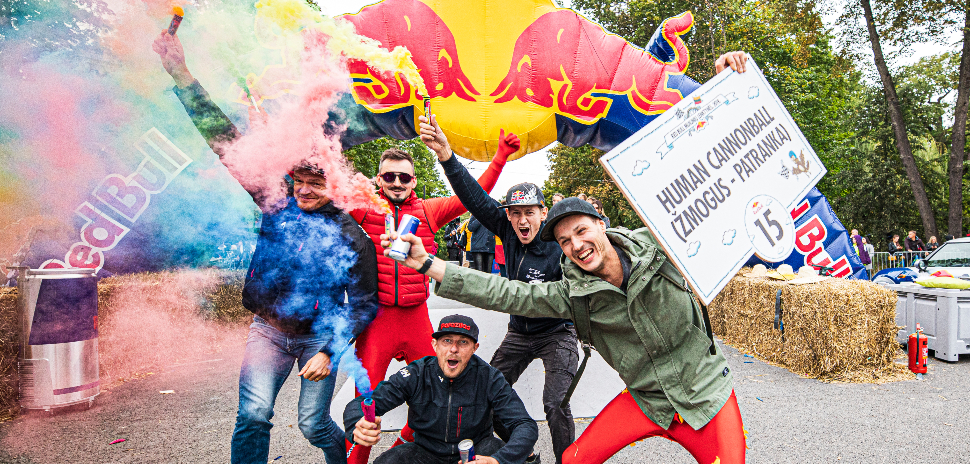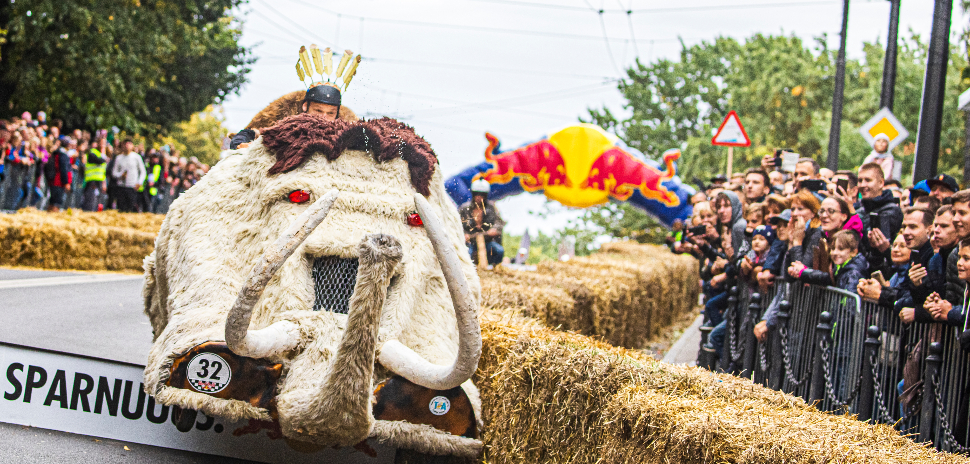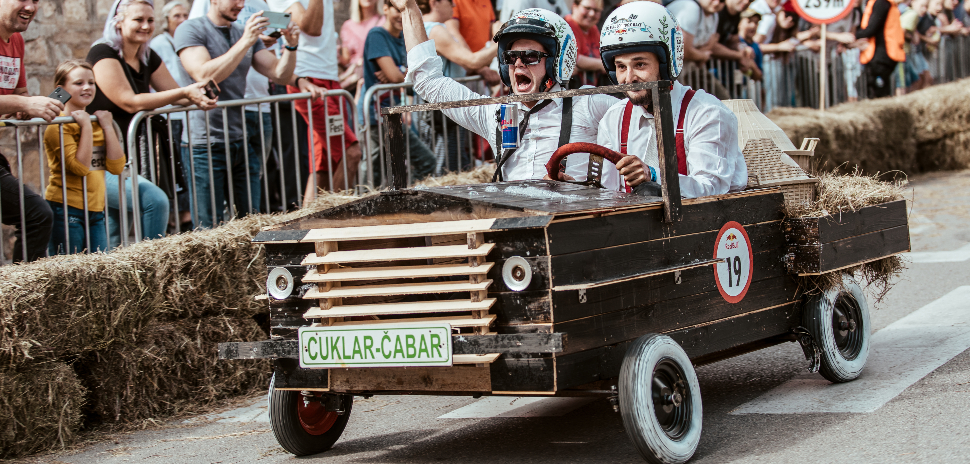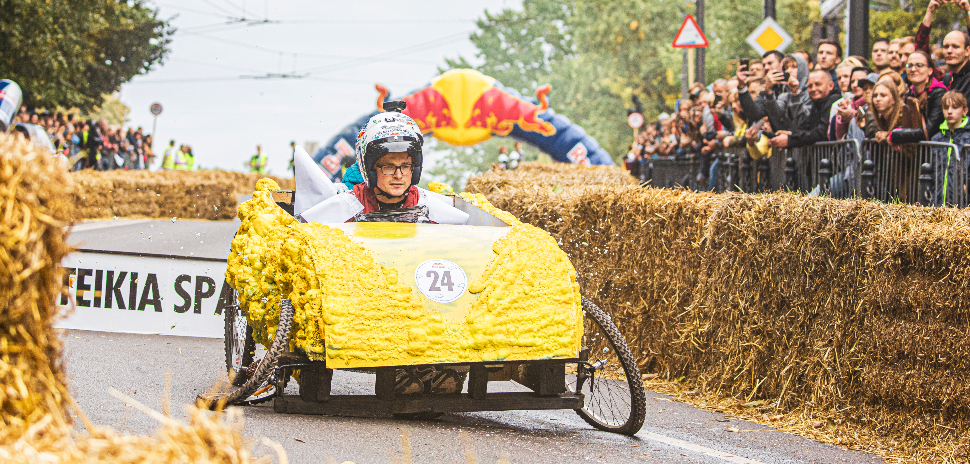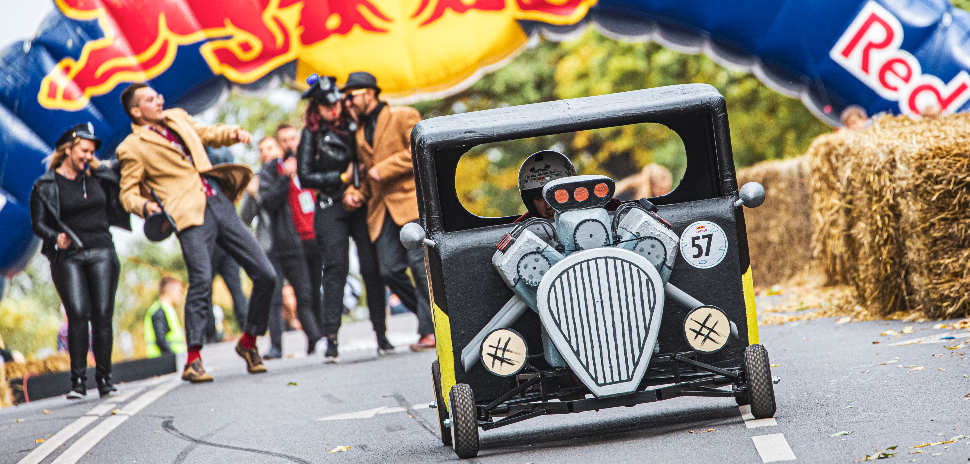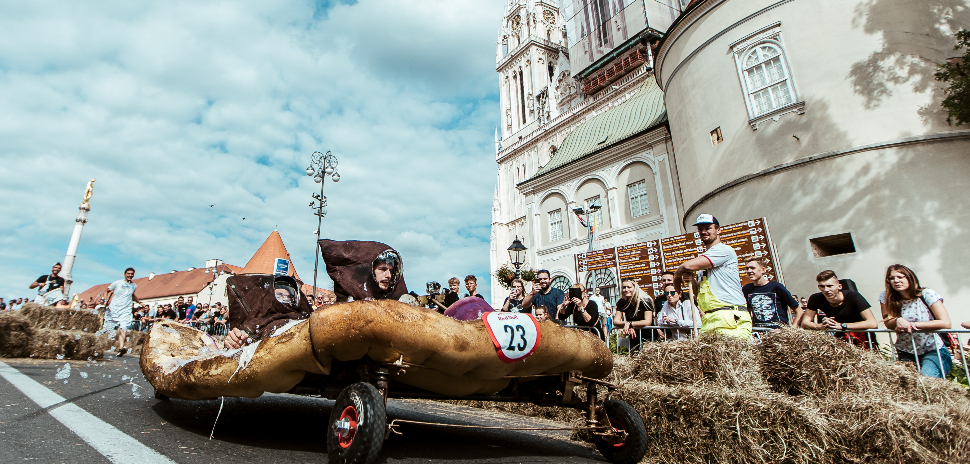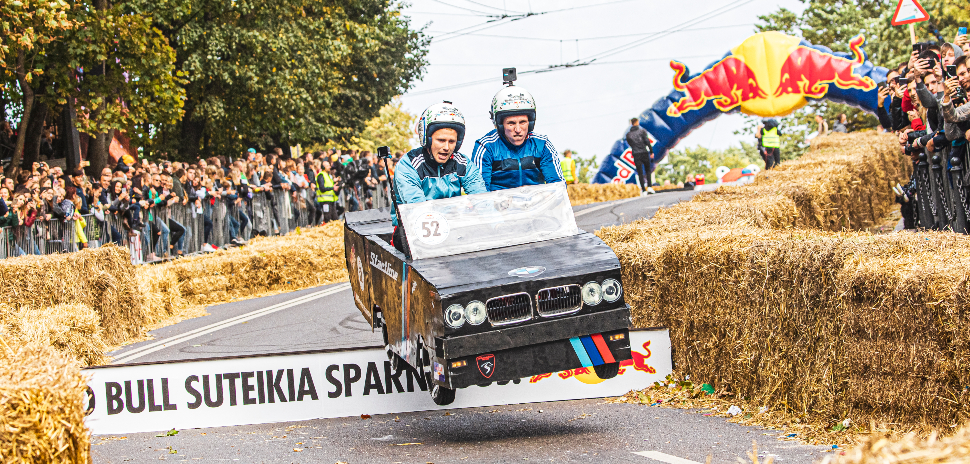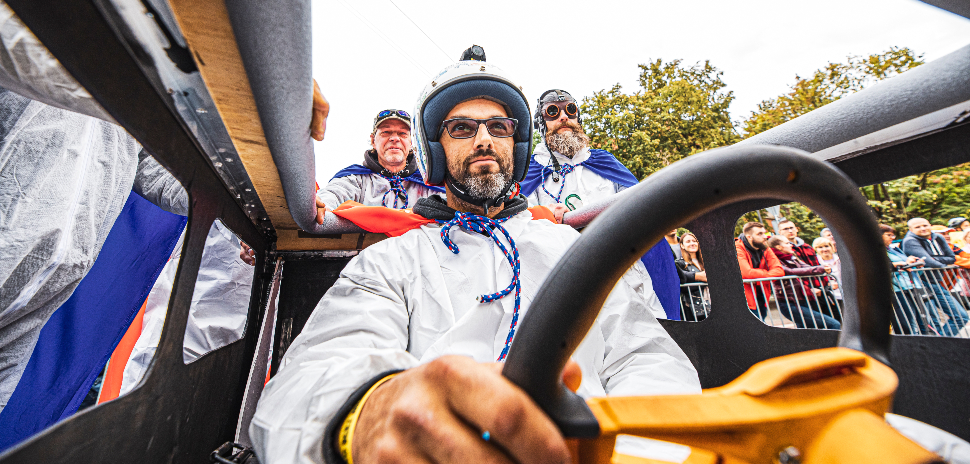 Teams compete at the Red Bull Soapbox Race in Dallas on Sept. 15, 2012. All images courtesy of Red Bull.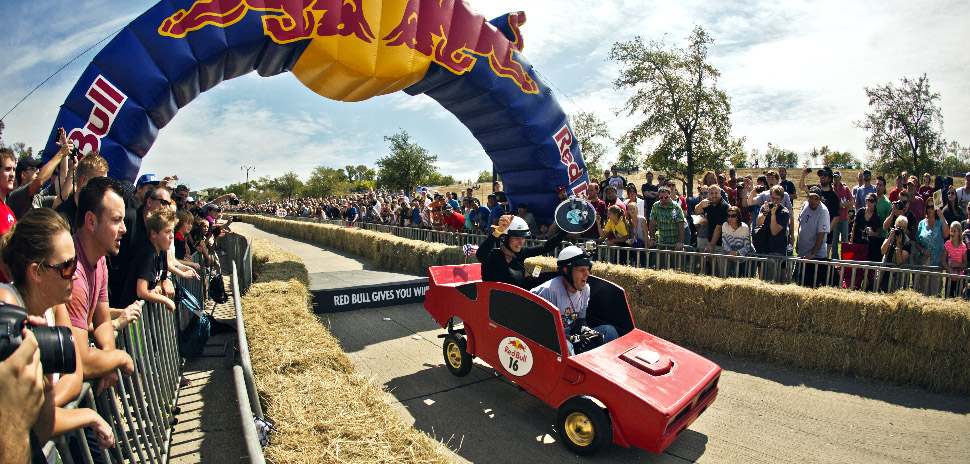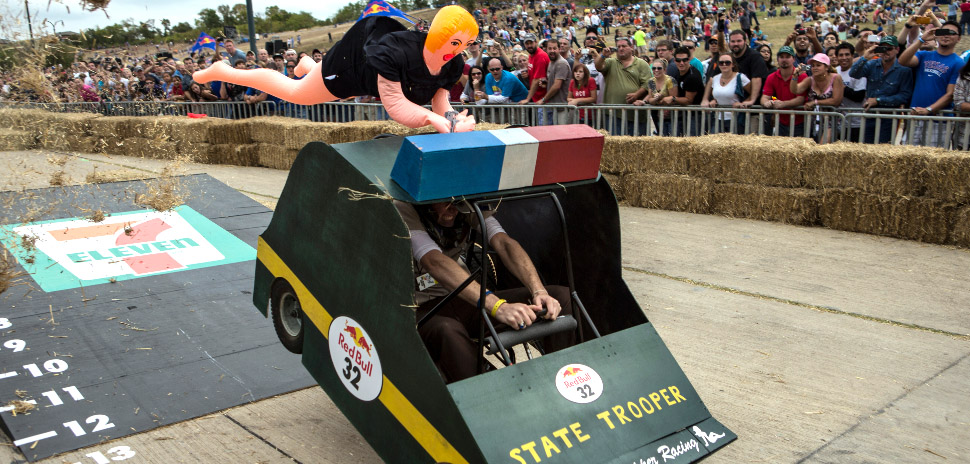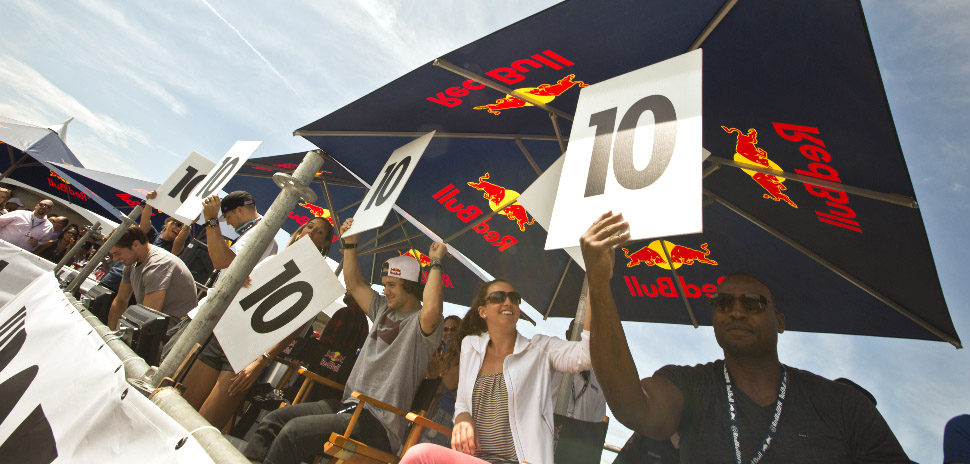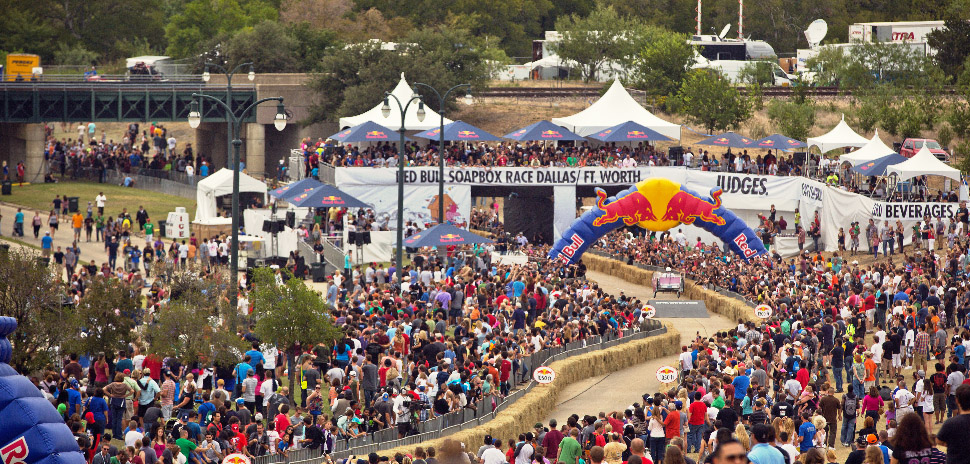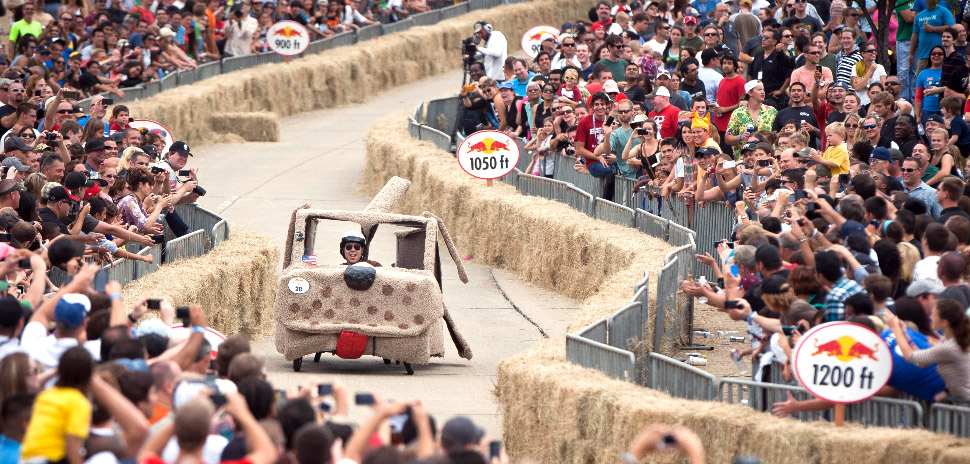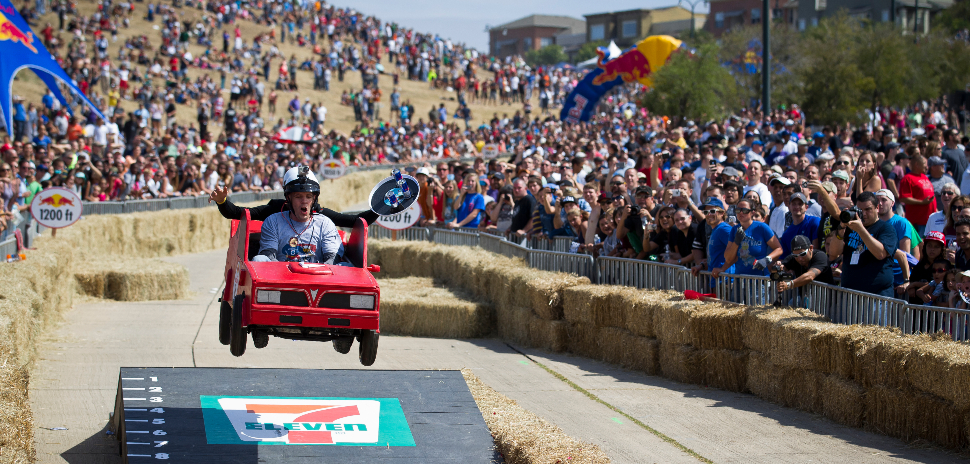 Get on the list.
Dallas Innovates, every day. 
Sign up to keep your eye on what's new and next in Dallas-Fort Worth, every day.