The force was strong at Better Block's Star Wars-themed design competition recently.
"We have a lot of design friends who have a lot of good ideas, but don't have the time or resources to bring them to life. We wanted to give them that opportunity."
Krista Nightengale
Dallas-based Better Block Foundation held its second annual Field Day design competition on May 4. The event included music, an outdoor market, and food to entertain the visitors. Additionally, a replica of the Death Star designed by Rickey Crum acted as a stage to correlate with the Star Wars  holiday ("May the fourth be with you.")
Better Block's Field Day is meant to encourage local designers to create functional, eco-friendly designs utilizing Better Block's Wikiblock method. Last year, the event launched after Better Block recognized the need to bring together local creatives to better the community through clean resources.
"We have a lot of design friends who have a lot of good ideas, but don't have the time or resources to bring them to life. We wanted to give them that opportunity," Better Block managing director Krista Nightengale told Dallas Innovates.
Better Block works to reactivate the built environment through offering education and resources to communities. Wikiblock, its online, open-source design library, launched in 2016 to enable the construction of benches, chairs, and more without the use of glue, screws, or nails.
ARREAGA, HARKENSBACK TAKE TOP PRIZE
For this year's Field Day, local designers were randomly paired with local retailers to create a design specifically catered to their respective businesses. The participating pairs included Mike Arreaga with Harkensback, One/Two with Val's Cheesecakes, Innovation Commons with Oil and Cotton, Studio Outside with Wild Detectives and Parma Design with Spinster Records. 
Each team was given $250 to construct their designs, with the opportunity to raise up $1,000 on their own. Along with the money, the designers were allowed to use a CNC router, a computer-aided cutting machine, for four hours to cut out designs from plywood. 
During the event, a group of judges scored the five structures based on the design, budget, originality, and adherence to the Wikiblock ethos (craftsmanship, ease of assembly/disassembly, and easily sourced materials), Visitors at the event also were encouraged to vote for their favorite display, and interact with the different designs and participants.
"We hope that people walked away from FD being inspired, whether by the designs, the retailers, or the event itself, which brought together makers in the community," Nightengale said. 
At the end of the night, the Arreaga and Harkensback team was declared the winner of the people's choice award as well as the judge's choice award. The trophies came in the form of Star Wars characters — C-3PO and R2-D2.
"We took away a lot of support and feedback from our peers …" 

Julie McCullough
According to Nightengale, the Harkensback display stood out due to its engaging and interactive section, as well as its unique presentation of materials. The plywood and plexiglass structure included two Wikiblock-style Stitch Pony Benches as well as a stand-up work table. This allowed guests at the event to make custom-stamped leather key chains and stitched leather coin pouches. The display is a portable version of the leather working studio currently in the Harkensback retail location off North Bishop Avenue in Dallas. 
Along with the awards, the company took home $1,000. Harkensback Co-founder Julie McCullough told Dallas Innovates the company plans to invest the money back into its leather studio as well as into on-site programming. The structure designed by Arreaga for the competition will be duplicated and set outside of the Harkensback store for visiting artists to display their work. 
"We took away a lot of support and feedback from our peers, a lot of insight as to how others might use this same set up as painters or cobblers, etc, which we had hoped we would, and always the sense of community and design that Better Block helps bring together," McCullough said. 
GALLERY
Photos courtesy of Can Turkyilmaz.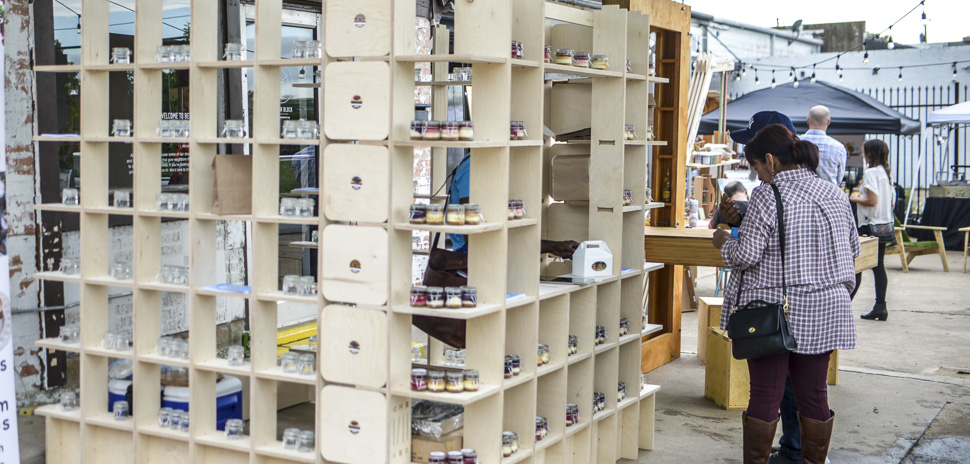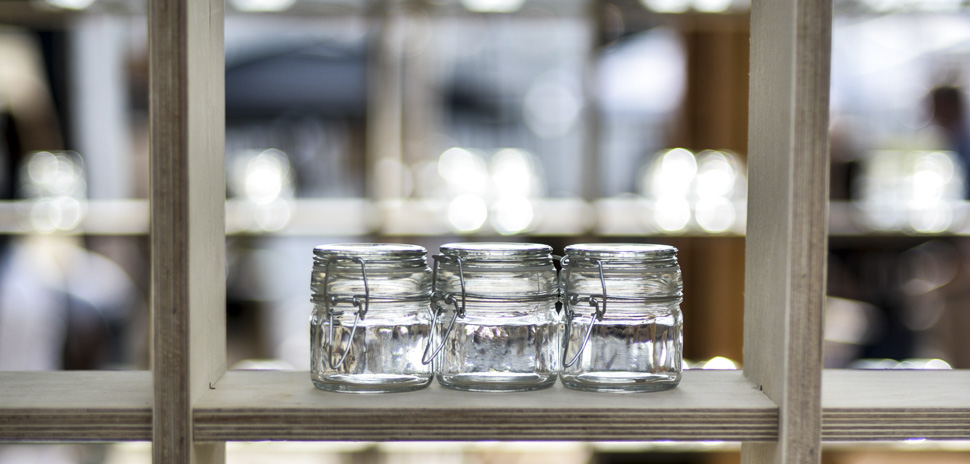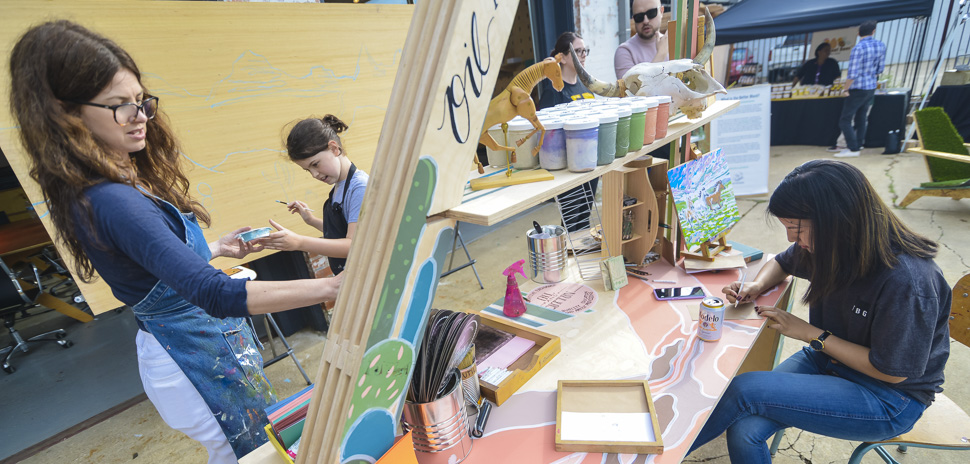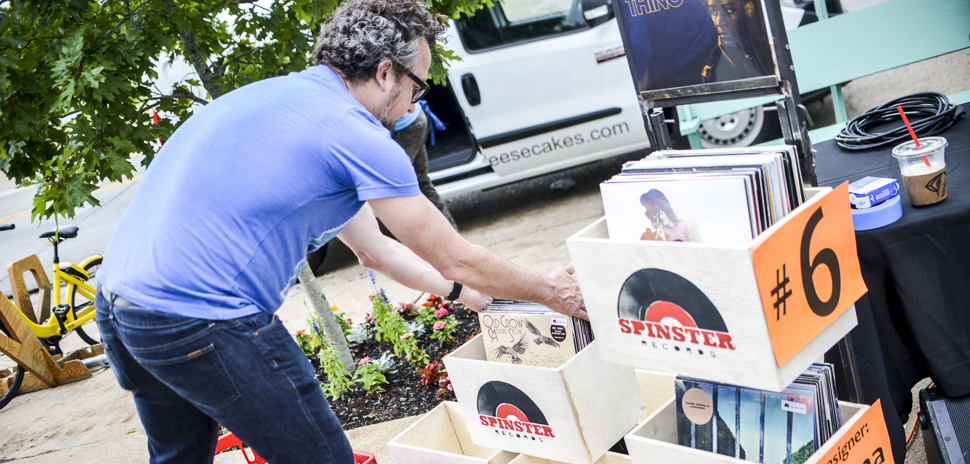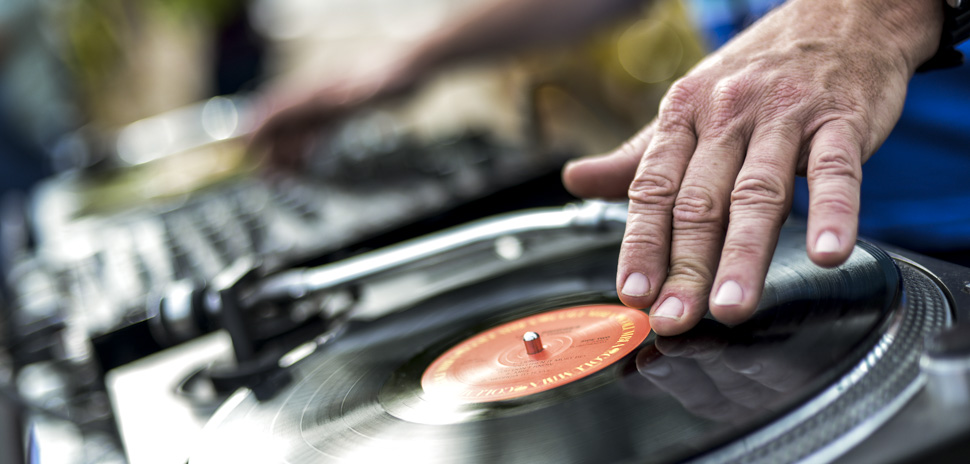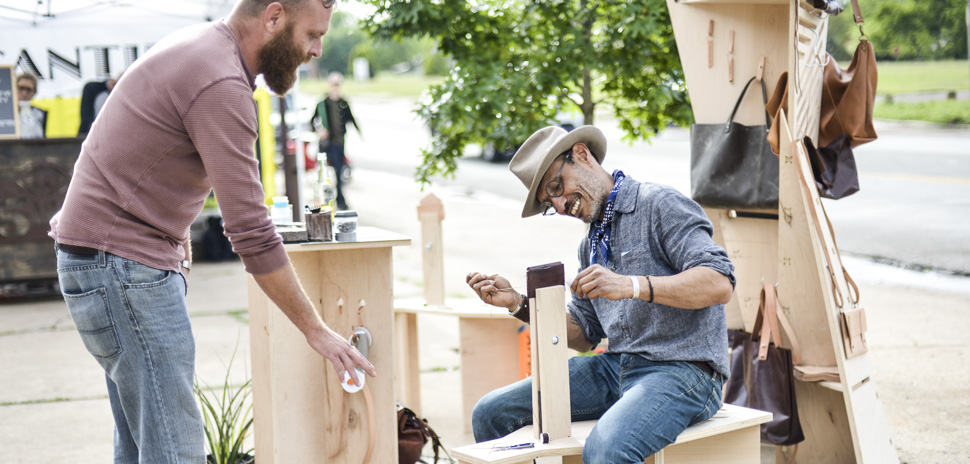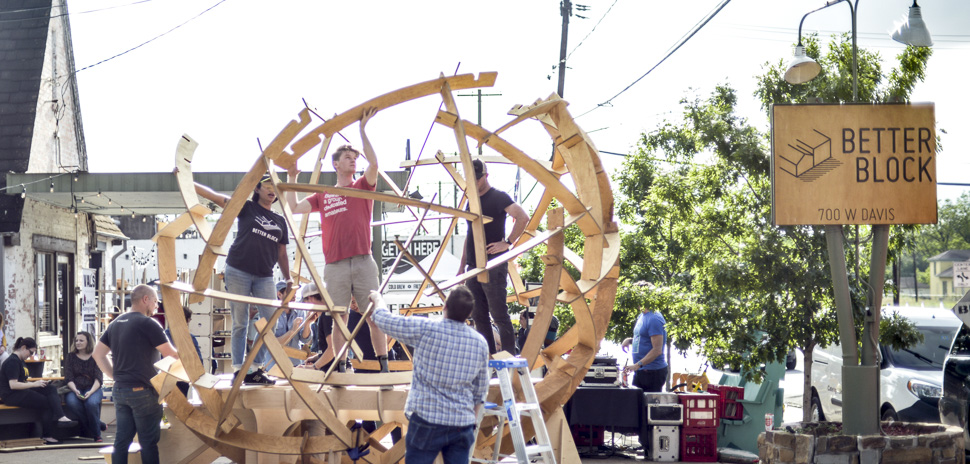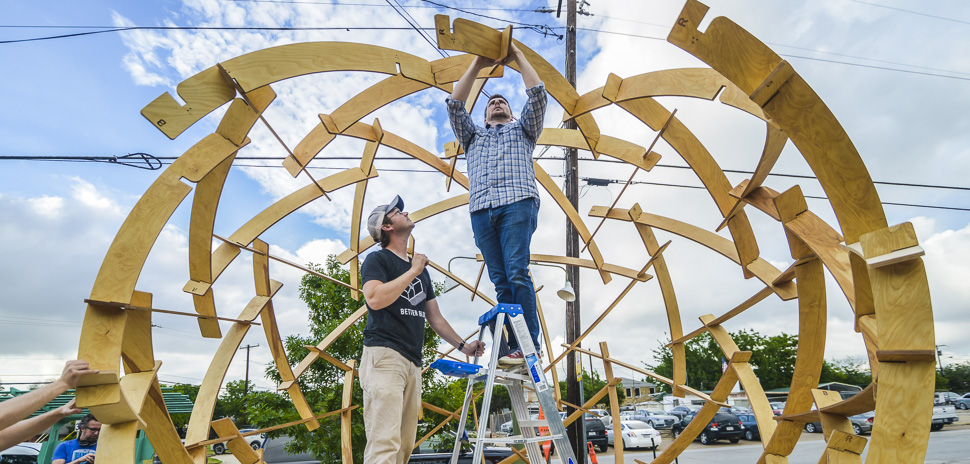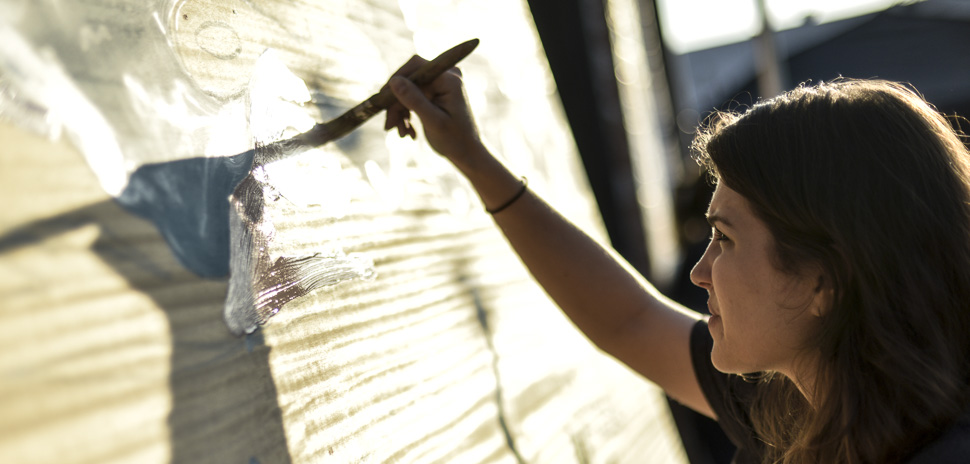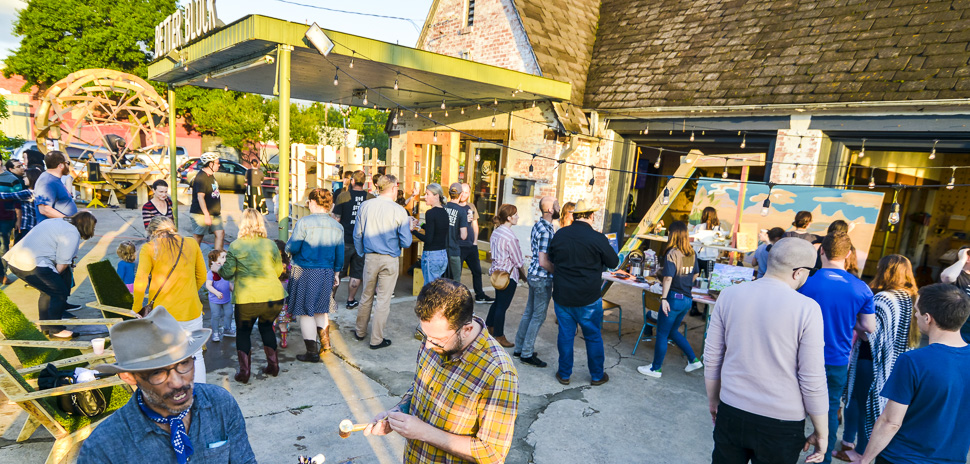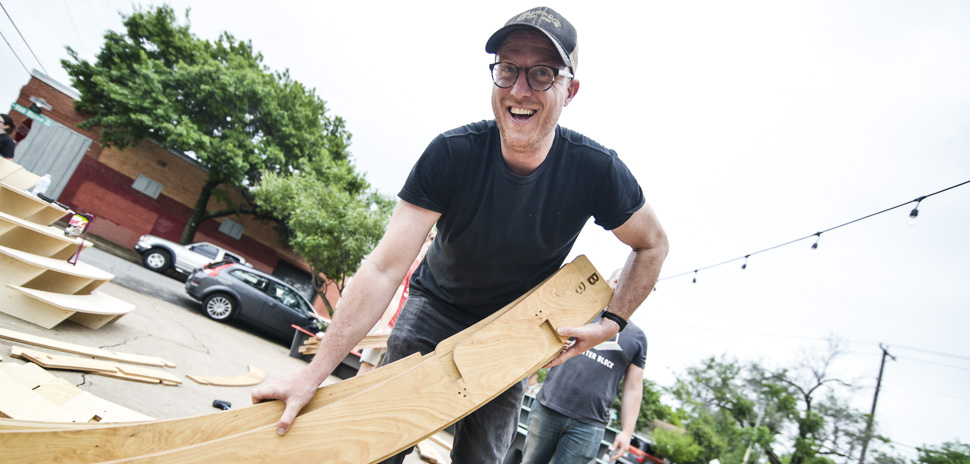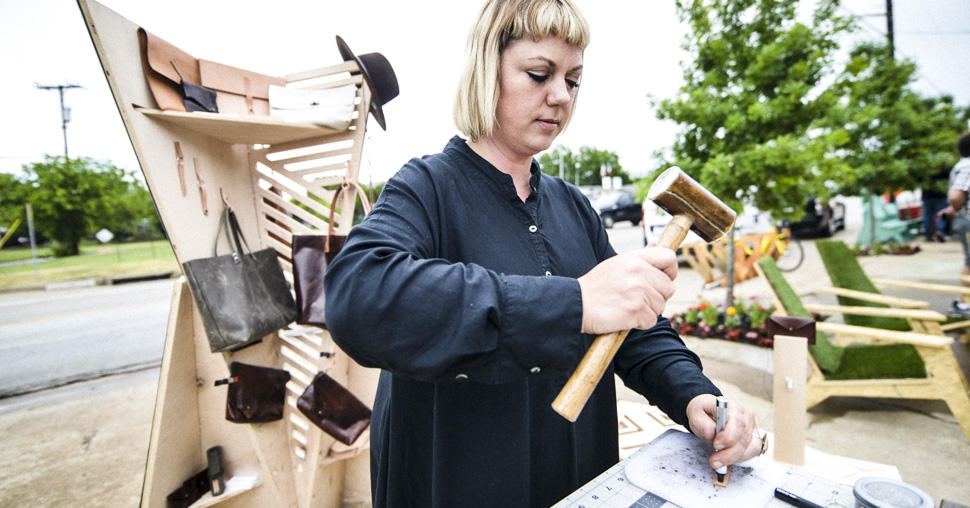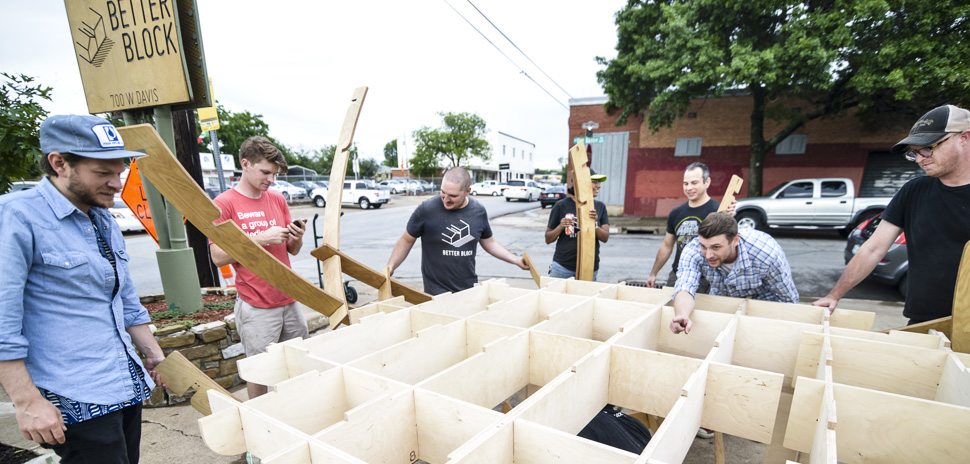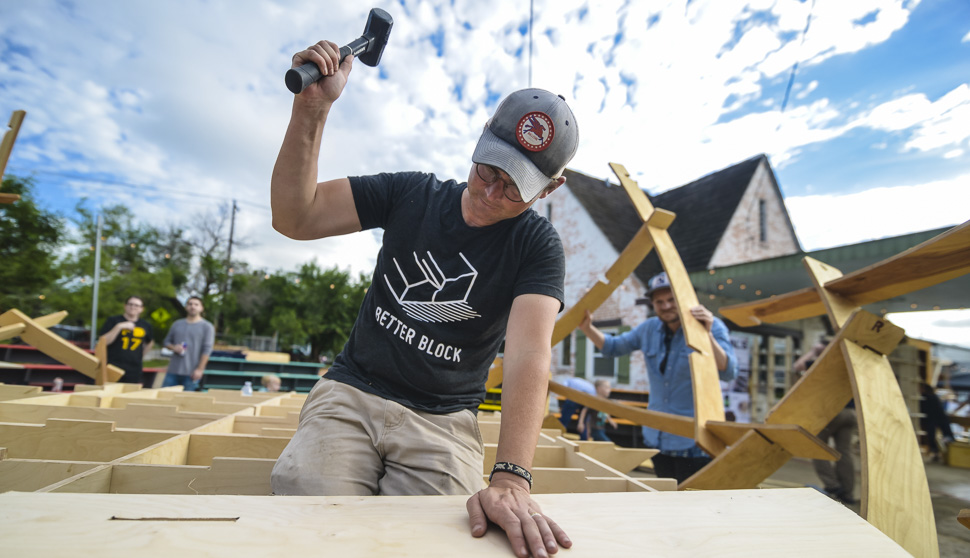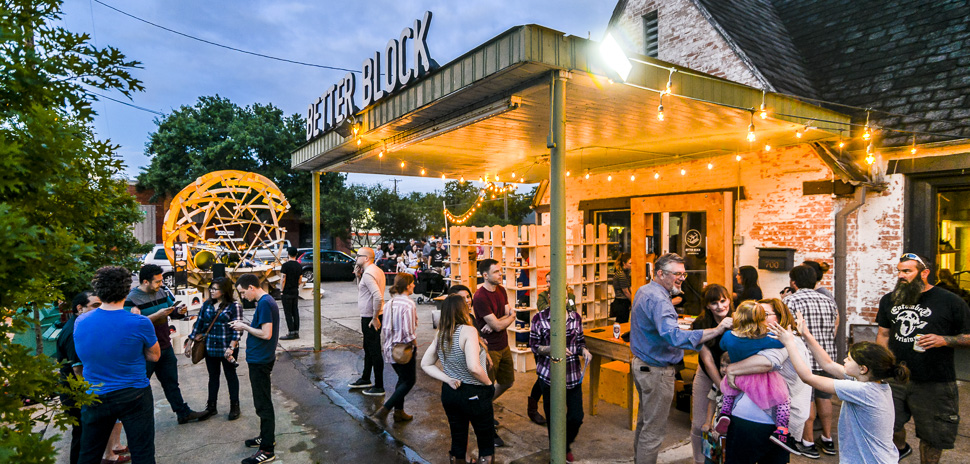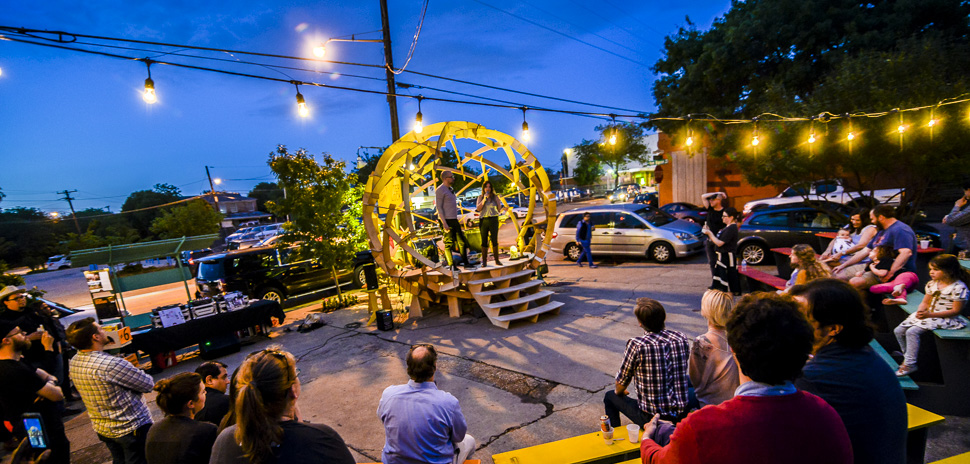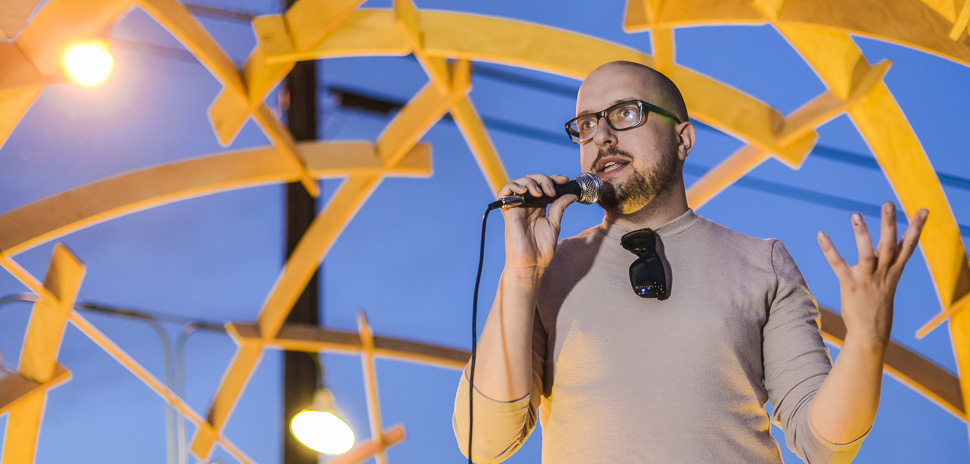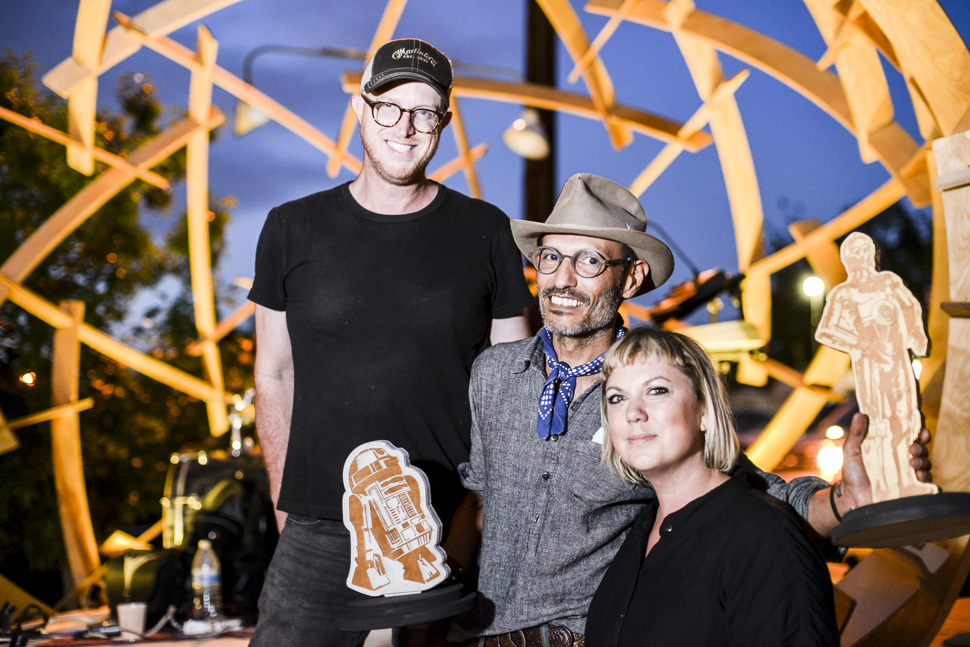 Get on the list.
Dallas Innovates, every day. 
Sign up to keep your eye on what's new and next in Dallas-Fort Worth, every day.