Famous fine-art photographer and former Dallasite Gray Malin is returning to his roots via a new collaboration with local rideshare startup Alto. 
Starting yesterday, drivers in Dallas, Houston, and Los Angeles began noticing an art and automobile collaboration, "Alto Art Car Series," on city streets. The project showcases both brands' emerging parallel journeys that started in Texas and later expanded to LA.
All three cities (in which Alto operates) will be home to an Alto x Gray Malin car. Each city's Alto car will be uniquely wrapped with a different well-known Gray Malin image to bring a sense of joy to the community.
"Since the launch of our brand, we have always planted deep roots into the community, and one example of how we do that is through our 'art car' series," Alto Chief Customer Officer Alex Halbardier told Dallas Innovates. "This particular art car partnership with Gray Malin was inspired by his iconic photography, as well as the parallel journeys that have emerged from both Alto and his path."
Alto is also including Malin's new luxury coffee table book, Gray Malin: The Essential Collection, in each car throughout the month of May. Riders will have the opportunity to browse Malin's book while riding in style. The book serves as a major milestone for Malin, as it is his first major career retrospective and a celebration of his brand's 10-year anniversary.
Halbardier hopes to see a lot of selfies inside Alto vehicles donning Malin's iconic work. 
Alto first hit the roads back in 2018 with its fleet of white branded vehicles. The service sits in a middle ground between familiar rideshare apps and more traditional black car services. It owns and maintains its cars, but has a basic business model revolving around both a monthly membership fee and individual booking fees for each ride. 
Last September, the rideshare made its first expansion outside of its home base to Houston, followed by LA.
In addition to the expansion, Alto stayed busy during the COVID-19 pandemic—and even made a slight pivot.
While most of us were stuck indoors, Alto decided to launch its own on-demand delivery service to help both Dallas-Fort Worth brands and consumers. Now, Alto drivers will shop, purchase, and same-day deliver from local brands like Whiskey Cake, Commissary, and Gardenuity.
The Market, a digital storefront created by Alto, features on-demand delivery service options—essentials, meals, and ready-to-cook items—from establishments in the region.
It might seem like an unlikely launch from a rideshare company, but since Alto hit the roads it has been anything but ordinary.  Backed by $20 million in venture capital, Alto bills itself as the "first employee-based, on-demand rideshare company rethinking a traditionally inconsistent, gig-based industry."
The art cars are just another iteration of an innovative mindset that runs deep within a rideshare company. According to Halbardier, the team plans to continue the series and artist collaborations. She sees it as a way to bring their work to life in a new, very mobile way. 
"Every vehicle in our fleet is owned by Alto, so our customers know exactly what to expect with each touchpoint they have with our brand. We stand firmly on the pillars of clean, safe and elevated rides," Halbardier says. "We have from the beginning and always will."
Meet Malin
While his roots run deep in Dallas, Gray Malin is based in Los Angeles and is known for his photo collections of remote locations, as well as his aerial photographs of various destinations.
On his website, Malin shares with fans how he has always had a passion for photography. However, it wasn't until he showcased his work at a local Hollywood flea market that he realized his photos had the power to move people. 
Malin merges his love for photography and interior design with a spirit of adventure.
"Working with the Gray Malin team has been an exciting milestone in our partner collaboration efforts," Halbardier says. "This will truly bring a sense of joy to the streets of Dallas (and Houston and LA) and we can't wait to see how our customers respond to this partnership."
Photo Gallery
All photos courtesy of Alto.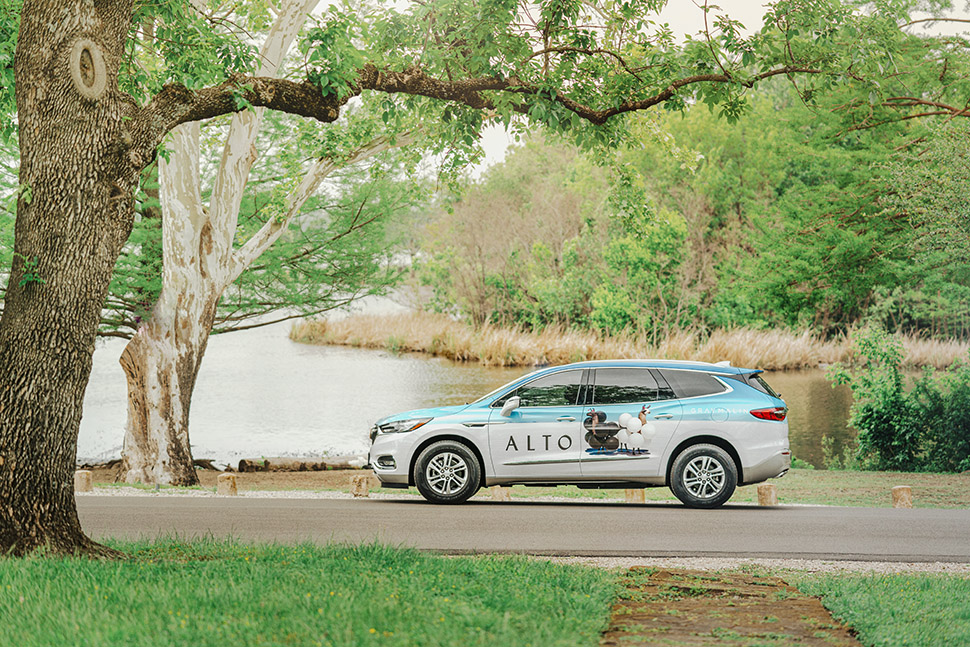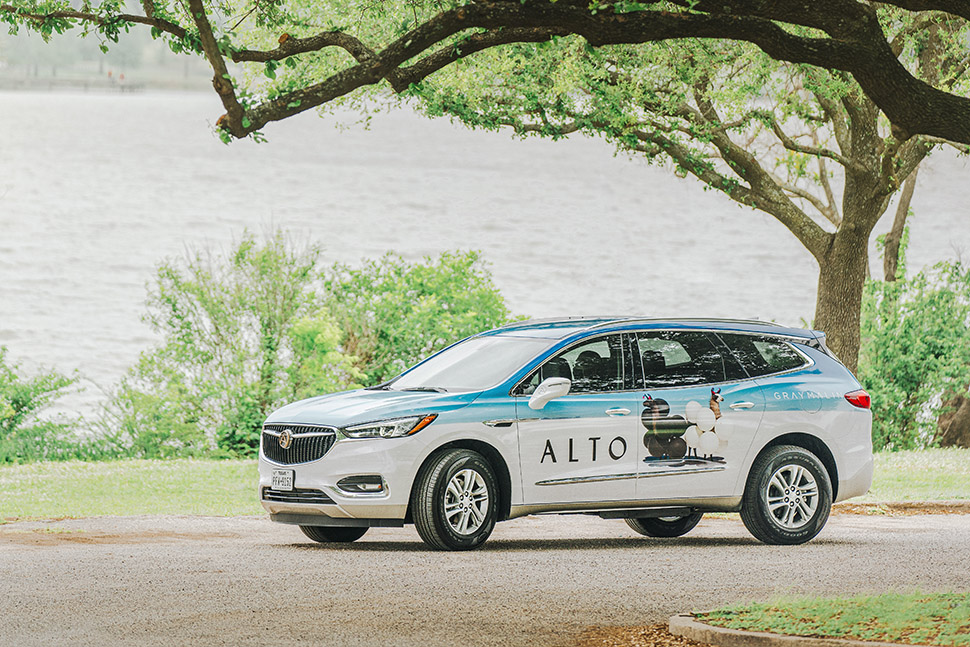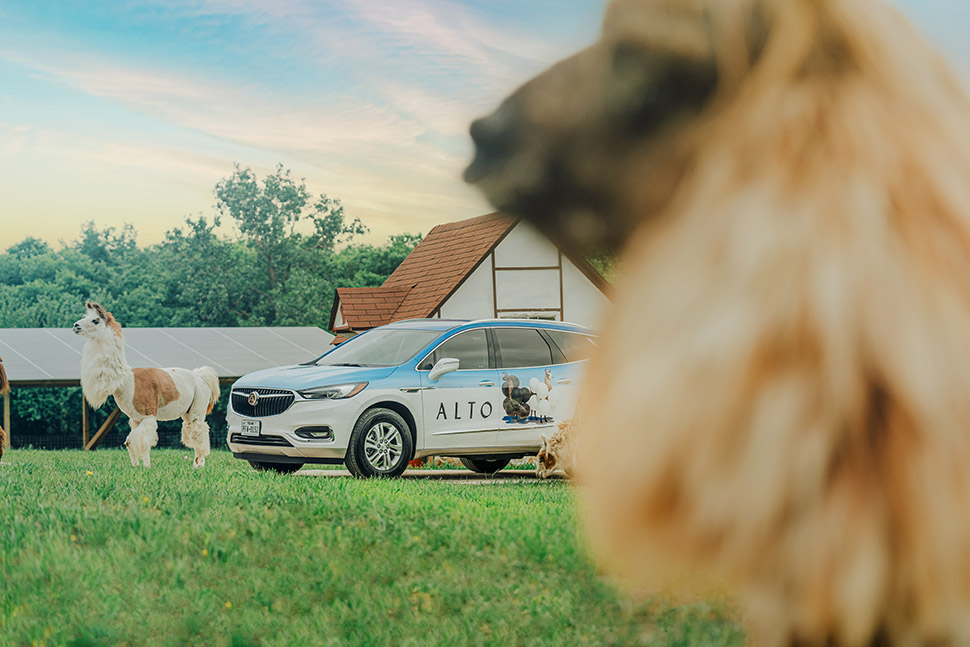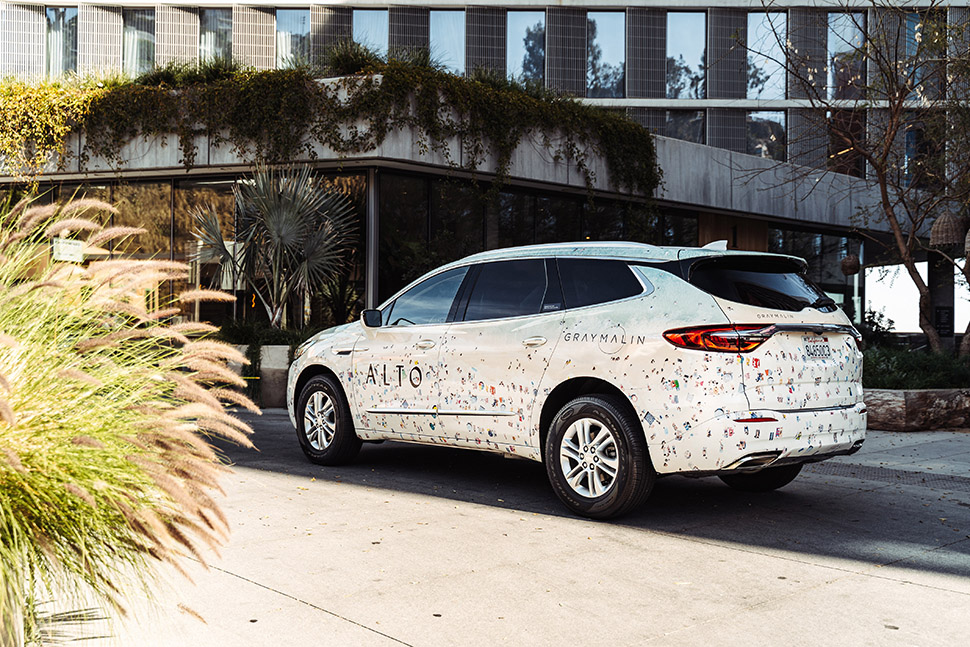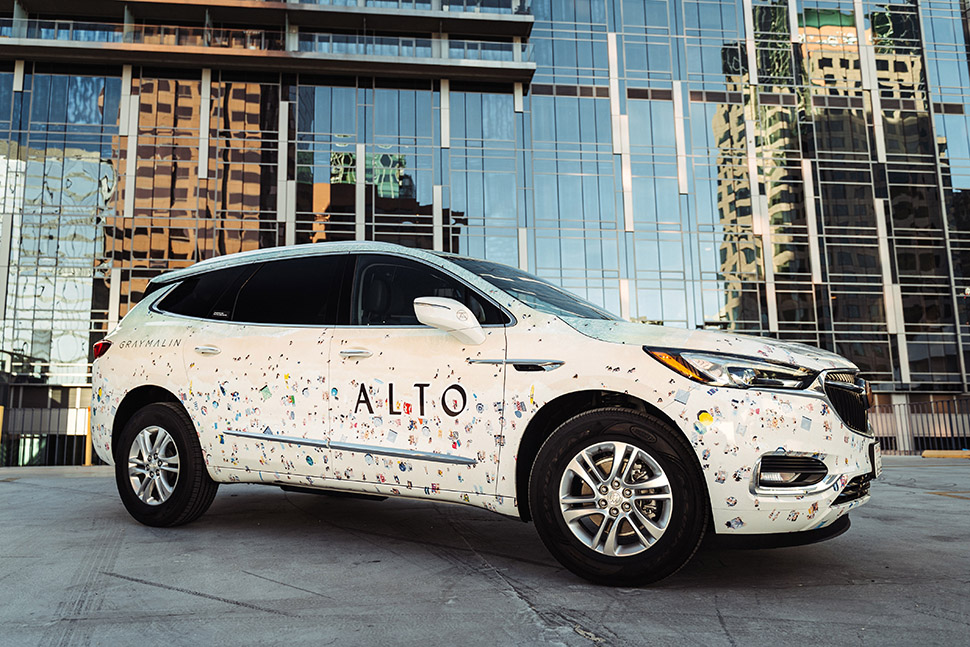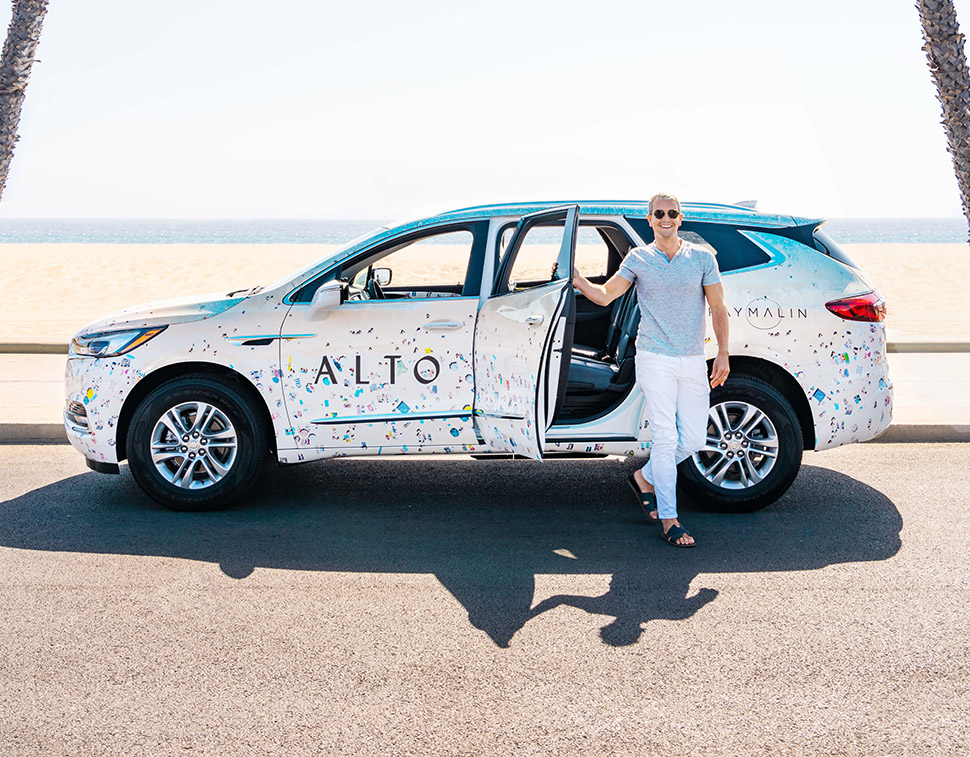 Alex Edwards contributed to this report.

Get on the list.
Dallas Innovates, every day.
Sign up to keep your eye on what's new and next in Dallas-Fort Worth, every day.