Fixd Repair, the Dallas startup disrupting the home repair and warranty business, has been acquired by ANGI Homeservices, the parent company of Angie's List, HomeAdvisors, and eight other brands in eight countries.
The Denver Business Journal reported that no financial details were released, but said that it is part of a $25 million investment by ANGI that includes a previous acquisition and an increase in marketing and other investments.
"This move is proof positive that we've built something meaningful, and now we are able to scale that experience to millions of customers."
Brandon Bohannan
ANGI leaders told the Denver publication that it was Fixd's home warranty component that was most attractive. Fixd charges a small monthly fee to cover repairs on air conditioning, electrical systems, and small and major appliances.
Fixd Repair founders Evan Myers and Brandon Bohannan launched Fixd in November 2017 to refute the negative perception people have for traditional home warranties, they said at the time.
The startup raised $2 million in seed money that year so it could expand to Austin, San Antonio, and Houston in 2018. In 2015, Fixd raised $1 million in a seed round.
On Monday, Bohannan told Dallas Innovates that the exit is proof that the Fixd approach was a good one.
"From the beginning, we have always been about fixing the way home warranties work, streamlining the services and helping consumers save time, money and frustration. The past three years have been about creating a better way for homeowners in Texas and quality professionals to seamlessly connect," he said via email. "That vision fueled our growth and we are excited about the opportunity to join ANGI Homeservices. This move is positive proof that we've built something meaningful, and now we are able to scale that experience to millions of customers. We are thrilled to have ANGI Homeservices' scale, expertise and support as we continue to grow."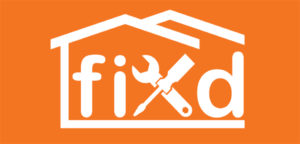 For ANGI, the acquisition is considered a good opportunity.
"Our brands at  ANGI Homeservices—HomeAdvisor, Angie's List and Handy—help people by taking friction out of the process of finding home pros and make caring for your home easier," ANGI's CEO Brandon Ridenour wrote to Dallas Innovates. "We think home warranties, if done right, can substantially improve the lives of homeowners by making it dramatically easier to deal with unforeseen and  unexpected repairs. Fixd, with their unique way of approaching home warranties, is exactly the company we want to work with. This is a small but meaningful acquisition for us as we believe the home warranty market represents a large opportunity." 
The Fixd app gives homeowners a way to find qualified professionals for repairs and installations just by swiping on the screen. It's a one-stop shop for professionals for air conditioning, appliances, locksmiths, plumbing issues, electrical problems, and swimming pools.
ANGI, which was founded in 1995, is a digital marketplace for home services that connects millions of homeowners around the world with home service professionals.

Get on the list.
Dallas Innovates, every day.
Sign up to keep your eye on what's new and next in Dallas-Fort Worth, every day.