Out of 73 entries, eight winners were chosen with five projects winning Built Design Honor Awards and three receiving Juror Citations from the Dallas Chapter of the American Institute of Architects (AIA Dallas).
AIA Dallas represents the sixth largest chapter of AIA, according to a statement. With more than 2,400 members and 300 architectural firms, winning an AIA Dallas award is no easy feat. The Built Design Honor Awards are the highest recognition this organization bestows on architects.
This year's award recipients were chosen based on the innovation and thoughtfulness of their designs, as well as each project's response to the climate, context, and community surrounding where they were built. 
AIA Dallas' 2019 Design Award winners were selected by a jury of three experienced architects: Jorge Ambrosi, co-founder of AMBROSI ETCHEGARAY; Patricia Patkau, co-founder of Patkau Architects; and Jonathan Ward, FAIA, a design partner at NBBJ.
"The Built Design Awards program aims to celebrate the outstanding work being performed by AIA Dallas architects with projects built both here and internationally," Ricardo Munoz, AIA, of Page, 2019 AIA Dallas Design Awards Committee Chair, said in a statement. "The jury's selections this year once again demonstrate the importance of good design and the positive impact it can have. We hope this program continues to encourage excellence in design and pushes the architecture community to innovate and develop solutions that help make lives better."
Take a look at this year's AIA Dallas Built Design Honor Award winners: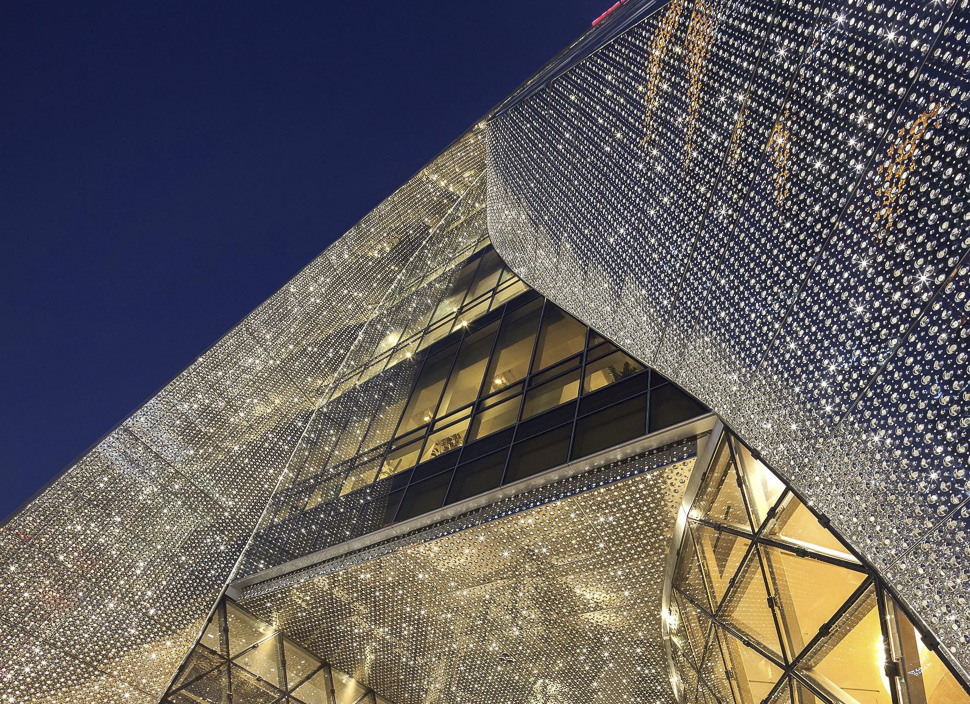 Harim Group Headquarters, Beck Architecture, LLC, Seoul, South Korea (107,640 square feet): Although this building may be located thousands of miles away from the Lone Star State, it still has Texas roots. Dallas' Beck Architecture brought its design know-how to the Harim Group, one of Korea's largest food companies, and built the organization's new headquarters in Seoul's Gangnam district.
The stainless steel panels lining the building's curved feature create a shimmering effect that makes the building stand out on Seoul's skyline. In order to account for the climate, this unique feature also doubles as a natural ventilation facilitator.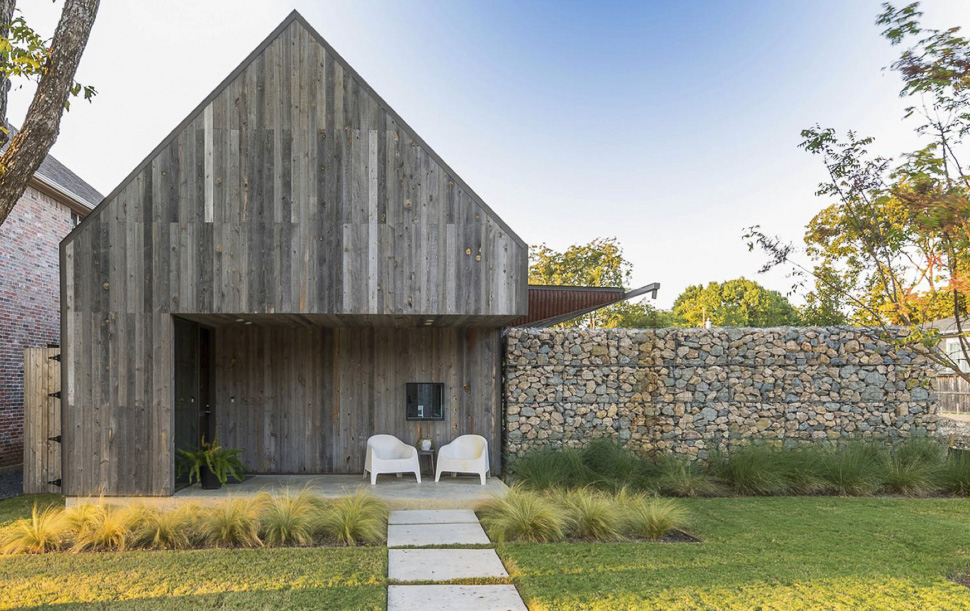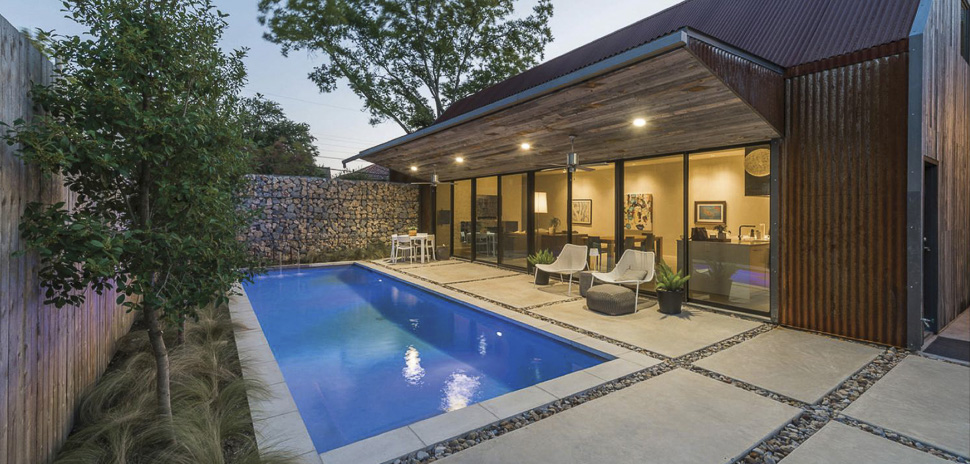 Casa Linder, Buchanan Architecture, Dallas (3,700 square feet): This creation is like an homage to Texas with its architectural inspiration coming from the historic Texas Blackland Prairie homestead and the earliest Dallas settlers' simple design aesthetics. 
The creation was based on the owner's love of reclaimed materials. With a linear design in mind, the project's buildings connect through a single hallway with outdoor spaces lining the exterior.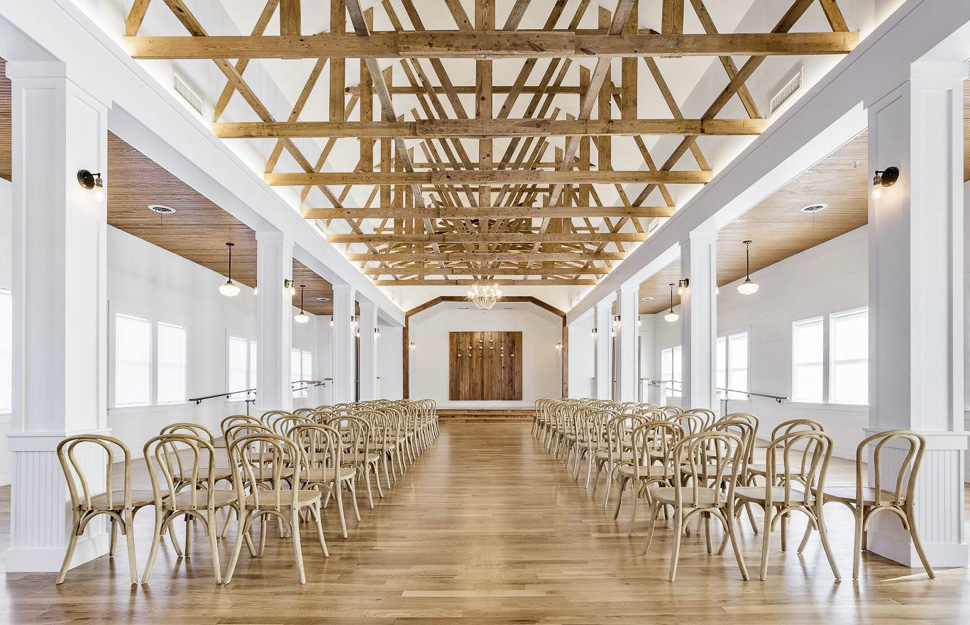 Cliff House, DSGN Associates, Dallas, TX (4,250 square feet): In 1936, this Oak Cliff building was constructed by the Davis Street Baptist Church's congregation. Eighty years later, a major renovation was conducted after the building was sold for a second time. 
DSGN Associates exposed the Cliff House's original roof trusses and reused much of the building's original shiplap. The architecture firm also added an entry porch and deck, as well as restrooms, storage, and a catering kitchen to the event space.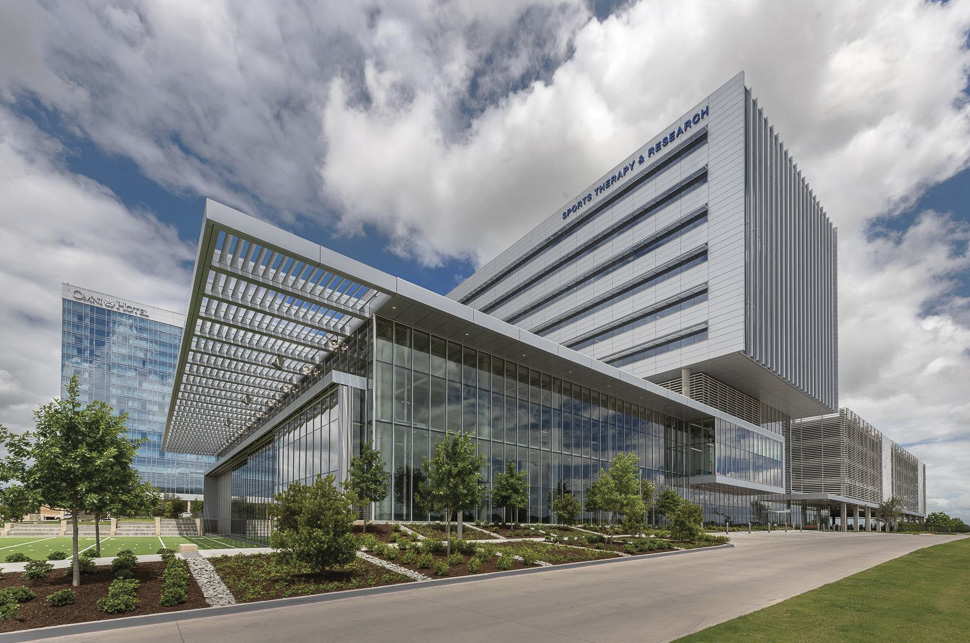 Baylor Scott & White Sports Therapy and Research at The Star, Perkins and Will, Frisco, TX (300,000 square feet): This center marks the first collaboration of its kind with a major health system for the Dallas Cowboys, according to a statement. The Frisco facility's program brings together sports medicine, sports wellness, and sports performance, while the program's groups are supported through its architecture. Diagnostics, treatment, and rehabilitation are brought together through zones located at the center.
The therapy and research center's transparent spaces were created to erase the divide between different program groups, while its 30-foot-tall, glass wall can be retracted to extend the football field outside.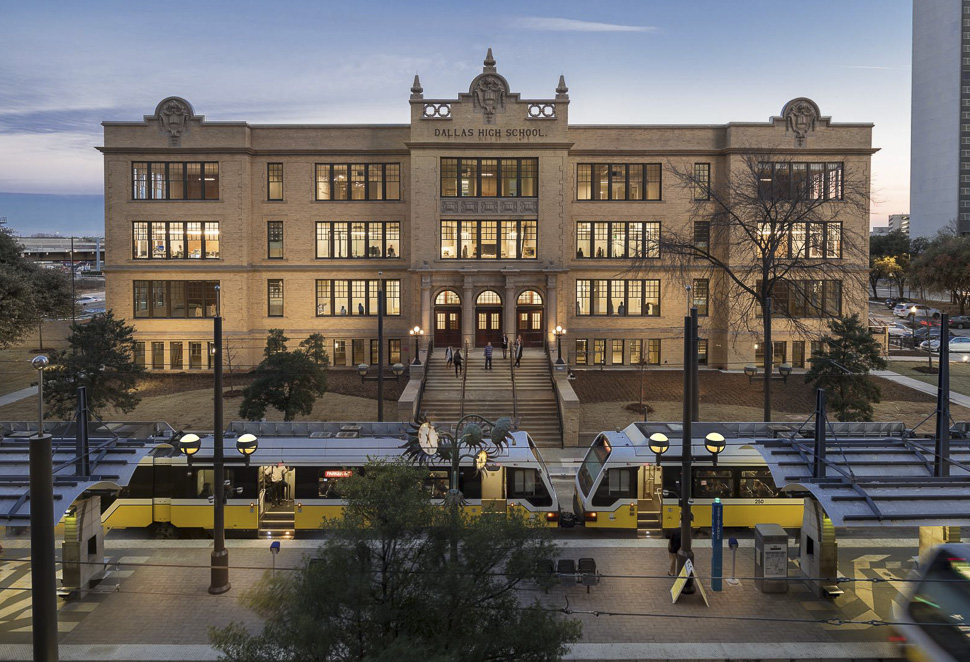 Old Dallas High School, Merriman Anderson Architects, Inc., Dallas, TX (102,000 square feet): Originally created in 1907, the Old Dallas High School is one of DISD's oldest institutional buildings and remained in continuous use until 1995. The space is listed on the National Register of Historic Places and is also a City of Dallas landmark.
Now, the high school building has been renovated into office spaces. While it required major structural improvements, Merriman Anderson Architects, Inc. worked to restore and preserve all of the building's historical features. 

This year's AIA Dallas Juror Citation honorees are: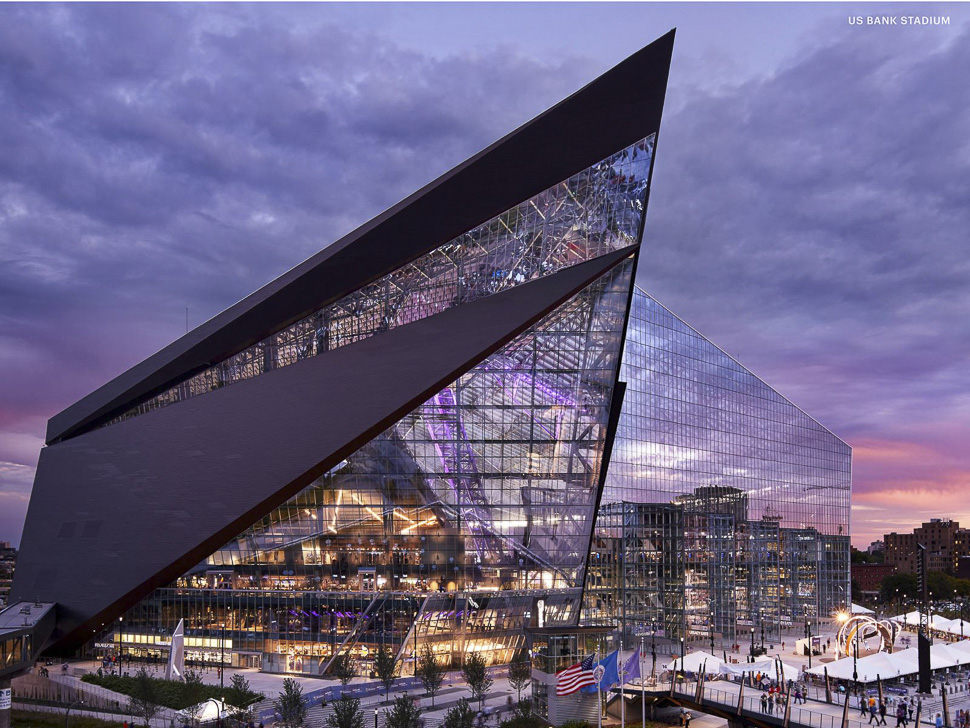 U.S. Bank Stadium, HKS, Inc., Minneapolis, MN (1.75 million square feet): The Minnesota Vikings' newest football stadium was created by none other than a Dallas architecture firm with the goal of welcoming all visitors to Minnesota.
The stadium's form is based on its environment with its "sharp, angular shape aris[ing] out of the necessity of having a steep, sloping roof to shed snow," according to a statement. Its shape doubles as an artistic creation resembling ice colliding on a frozen lake.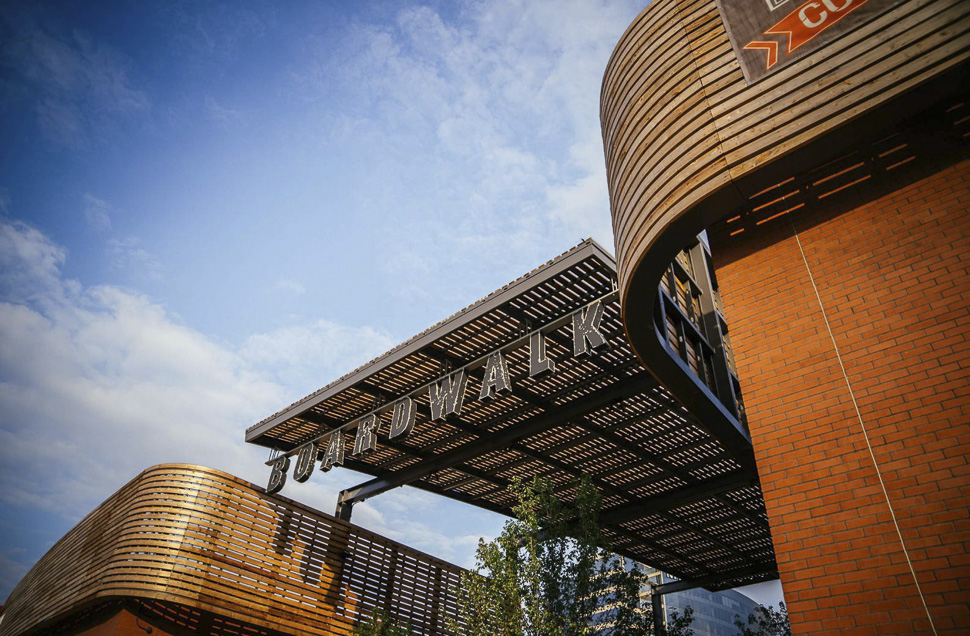 The Boardwalk at Granite Park, OMNIPLAN, Plano, TX (31,000 square feet): This mixed-use development wanted to take an experiential approach with its restaurants facing a previously existing retention pond instead of the highways behind it.
The project's restaurants have interconnecting patios that end at the pond's boardwalk feature. The Boardwalk offers more than just food—activities including yoga, outdoor spin classes, and live music are often available as well.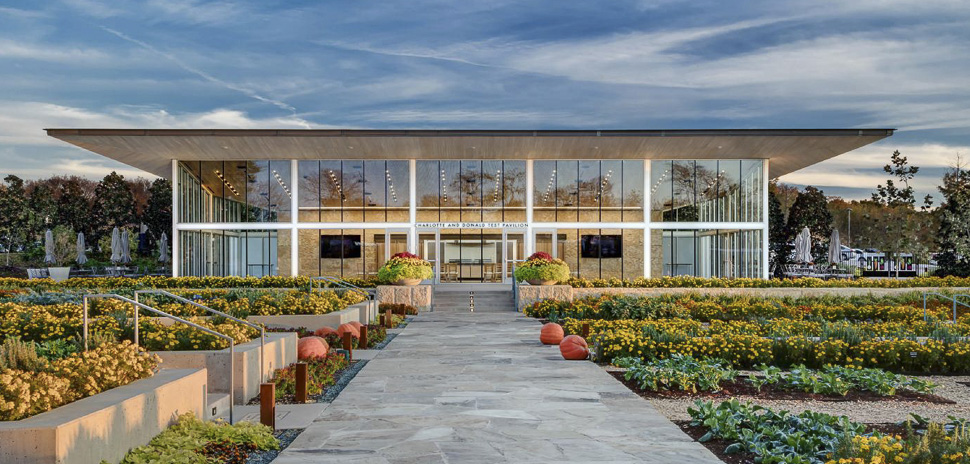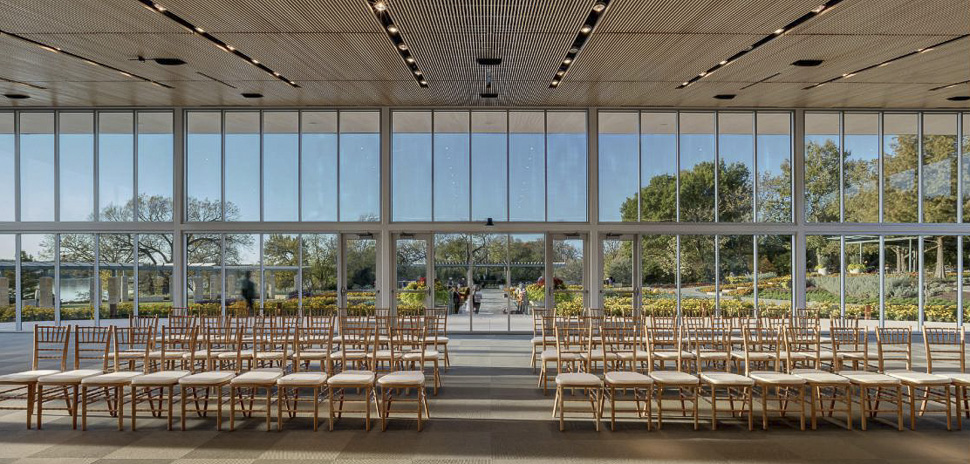 Charlotte and Donald Test Pavilion at the Dallas Arboretum's A Tasteful Place, Buchanan Architecture, Dallas, TX (3,700 square feet): The  Charlotte and Donald Test Pavilion offers a large expanse of windows filling the space with natural light, while overlooking one of the Dallas Arboretum's gardens.
The pavilion's demonstration kitchen offers cooking classes, demonstrations, and more. The space can also provide educational programming worldwide through its audio/visual production capabilities. 

Get on the list.
Dallas Innovates, every day.
Sign up to keep your eye on what's new and next in Dallas-Fort Worth, every day.