"We appreciate you choosing the 12th-largest city in the country to become Texas A&M's 12th man."
Kelly Hancock
State Senator
North Richland Hills
.…speaking at a Texas A&M-Fort Worth announcement event Thursday at Burnett Plaza in Fort Worth; quote via Fort Worth Report.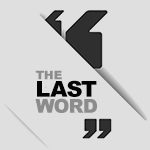 Texas A&M's $350 million North Texas research campus—once called "Aggieland North"—now has an official name: Texas A&M-Fort Worth.
The Texas A&M University System announced the name Thursday and said the downtown research campus is moving ahead rapidly toward construction. It will be the anchor project for a technology and innovation district planned around the redevelopment of Fort Worth's convention center.
'A magnet for economic growth'
"A top-10 public research institution ensures Fort Worth's future is rooted in the next economy driven by an educated workforce, whether it be lawyers, engineers, health care professionals or technology workers whose jobs don't even exist today," Chancellor John Sharp said in a statement. "Thanks to our partners, the city of Fort Worth and Tarrant County, the Texas A&M System is investing in a unique public-private sector endeavor that will be a magnet for economic growth for the North Texas region."
The three-building complex will be constructed on four blocks at the site of the Texas A&M School of Law and will provide a range of programs offered by Texas A&M University, Tarleton State University, and several A&M System agencies.
Sharp and a team of university and agency leaders offered an update this week in Fort Worth. Sharp also introduced the team of architects and construction managers who have been selected to begin construction later this summer on its first building, the Law & Education Building.
The announcement was two years in the making after Fort Worth and Tarrant County officials, along with business community members, invited the Texas A&M System to bring its research and academic prowess to the Fort Worth, the largest Texas city without a significant presence by a large public research university.
First up, Law & Education Building
The campus will be a high-rise complex with classrooms, labs, and flexible research and maker spaces that can be used by the public and private sectors for academic programs, workforce training, and collaborative research in the fields of engineering, emergency management communications, agriculture, health sciences, and visualization, among others, Texas A&M said.
The Texas A&M System will construct the Law & Education Building, which is expected to be completed in 2025. The building will be financed with bonds backed by the Permanent University Fund and other sources, the system said.
According to the A&M system, the other two facilities, the Research and Innovation building and the Gateway conference center and offices, will be financed with city-issued bonds secured by leases to the A&M System and private sector development firms.
A yet-unnamed developer will be responsible for developing and leasing the space for the private firms. The system did not announce start dates for the two buildings.
Unique financing to speed construction
The A&M System said that the unique financing system will allow the campus to be constructed in roughly a third of the 15 years it would take for the system to do it alone.
When ready, the hub will allow research, workforce training and academic programs to be offered throughout the Fort Worth community as well as at the campus, the system said. For example, the Texas A&M System already has master research agreements with several of Fort Worth's larger employers.
The system also said that the Texas A&M College of Engineering has created an engineering academy at Tarrant County College where students can take two years of engineering courses taught by A&M professors before transferring to College Station. That program allows students to save money by taking basic courses at the community college and living at home for the first two years of college.
Flexible spaces for modern education
Stantec will serve as the architect of record for the Law Building and will provide lab planning services on the project working in partnership with the design architect, Pelli Clarke & Partners.
"Our team is committed to designing high-performing, flexible spaces that meet the needs of modern education," Stantec Principal Dan Caren said in a statement. "We're excited to work closely with Texas A&M, Pelli Clarke, and all the project stakeholders to create a future-focused learning environment that will help students grow and become experts in their professional fields."
William Butler, design partner at Pelli Clarke & Partners said the campus will help propel Fort Worth's future.
"Aside from providing a state-of-the-art space for education, collaboration, and innovation, the Texas A&M Fort Worth Law and Education building will serve as a catalyst for Downtown Fort Worth's next chapter," Butler said.
The construction management team consists of Turner Construction Company, CARCON Industries, Source Building Group Inc., and Dikita Enterprises.
"Turner and our partners look forward to partnering with the Texas A&M System in supporting your effort to develop the plan and vision for the Fort Worth campus while utilizing our team's full resources and proven best practices to maximize opportunities for HUBs and local Fort Worth trade contractors," Andy Tandon, vice president & general manager for Turner Construction.
TAMU's growing impact
Among the largest higher education systems in the nation, The Texas A&M University System has a budget of $7.2 billion. Through a statewide network of 11 universities, a comprehensive health science center, eight state agencies, and the RELLIS Campus, the Texas A&M System educates more than 152,000 students and makes more than 24 million additional educational contacts through service and outreach programs each year.
Systemwide, research and development expenditures exceed $1 billion.

Get on the list.
Dallas Innovates, every day.
Sign up to keep your eye on what's new and next in Dallas-Fort Worth, every day.