Victor Trotter and his team at Haltom City-based Trotter Controls develop onboard technology that's been called "the gold standard" in aerial firefighting.
In 2020, they received a patent and FAA approval for the world's first all-electric fire gate system.
"Think bomb doors," says Trotter. The company's FRDS GEN III was selected as a fire gate for Air Tractor (based in Olney, 100 miles northwest of Fort Worth) and its latest version of the AT802F firefighting plane. The new system replaces the hard-to-maintain hydraulics and pumps with a simpler electric motor that's 40 percent lighter. That means the plane can carry more liquid fire retardant. Plus, the design automatically compensates when the tank is not level to deliver consistent coverage on the ground.
"Trotter Controls has developed and certified groundbreaking new technology that represents disruptive improvements in the state of the art," Trotter says.
The leader in aerial firefighting control systems
The "disruptive improvements" that Trotter Controls is developing are not just controls for SEATs (single-engine air tankers). Earlier in 2020, the company developed an all-electric fire gate for the Blackhawk helicopter and created new tank design controls for Sacramento-based Helimax Aviation's CH47 heavy helicopter.
The tank offers "an unprecedented degree of controllability in the drop pattern and density," according to a 2020 report in Air Attack, an aerial firefighting publication.
"We went with Trotter Controls and I couldn't think of a better vendor to work with in that field. Trotter has so much experience with the SEATs and understanding slipstream, drop patterns, door actuation, controllers and the interface between dropping water and the pilot," Patrick Pilolla, Helimax vice president of Business Development, told Air Attack. "He knew the pilot interface and how to make it really easy, and he virtually had all of this solved by the time we'd finished asking if he'd work with us."
Before founding Trotter Controls in 2004, Trotter worked with UT Arlington professor Robert L. Woods in the early 1990s to develop controls and hydraulic designs for the first computerized fire gate for Air Tractor.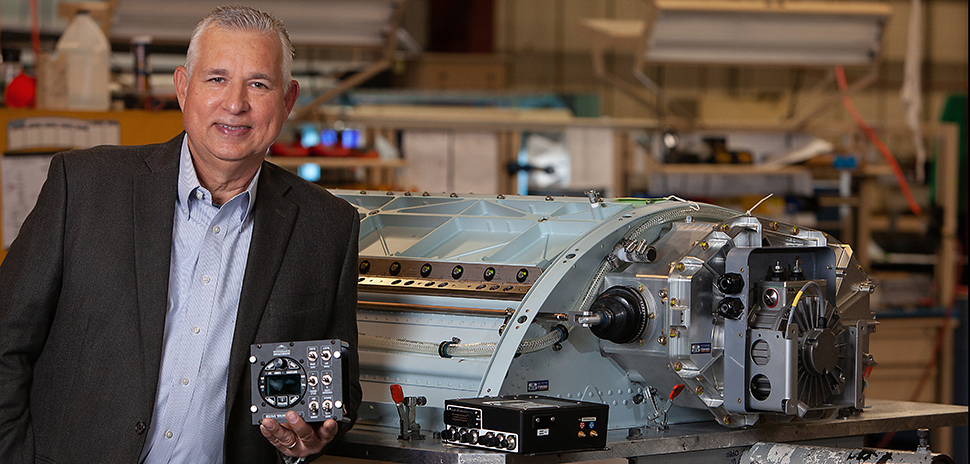 A "Swiss army knife" in the sky
After creating his own company, Trotter began to use microprocessors to address aerial firefighting challenges. In addition to improving gate designs, Trotter Controls started to use telemetry controllers in what they call their DataVault. The system reads the sensors and control valves while interacting with the pilot and communicating via satellite, if necessary.
DataVault assists in precision applications and fire-fighting performance analysis. Industry publication Aerial Fire calls it "the telemetry and control equivalent of a 'Swiss Army Knife.'"
DataVault has been used on both fixed-wing and rotary aircraft of all sizes. With DC-10 tanker airplanes, the system helped modernize an aging fleet, which dramatically enhanced the aircraft's performance while fighting fires in the United States, Australia, and Chile, according to Aerial Fire.
Trotter Controls is currently working on the next-gen Datavault, Trotter says, which adds cellular communication to the satellite capability for monitoring and controlling aircraft equipment. The company also plans to deploy an all-electric gate for agricultural aircraft.
---
Meet the innovator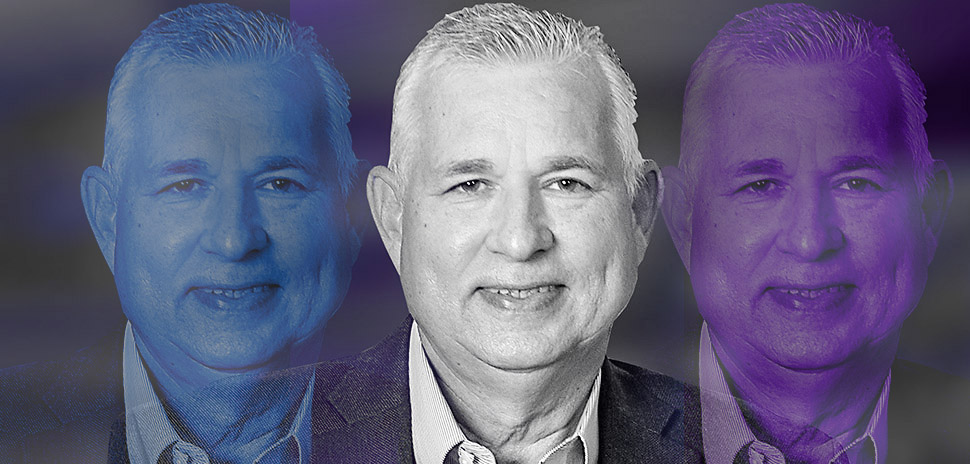 Victor Trotter was featured in Dallas Innovates' Future 50 in Dallas-Fort Worth in the 2021 edition of our annual magazine. We spoke with the Trotter Controls president and CTO about the company's latest and greatest innovations, how they handled COVID-19 as a manufacturer, and persevering in business and teamwork. Here's our takeaway:
On their first-of-its-kind invention:
We developed and received a patent and FAA STC for the world's first all-electric fire gate system (think bomb doors) for a fixed wing aircraft that automatically compensates for tank level. This system is called the FRDS GEN III "all-electric" fire gate system and has been selected to be the OEM firegate for the new Air Tractor AT802F aircraft. 
The all-electric system replaces bulky and hard-to-maintain hydraulics and pumps with a light-weight electric motor similar to the technology used in electric vehicles. The new lightweight design is over 40 percent lighter than its hydraulic predecessor and eliminates the maintenance associated with hydraulic systems.
On Trotter Controls' game-changing tech:
The all-electric technology results in lighter and much easier to maintain aircraft. The reduction in system weight allows the aircraft to carry more liquid retardant to the fire site and the state-of-the-art constant flow control algorithms insure that the retardant covers the maximum amount of area possible since aircraft speed, acceleration, and the quantity of retardant in the tank are automatically compensated for to deliver consistent coverage on the ground.
On how the company dealt with the pandemic:
We developed very clear COVID-19 processes and had 1-2 meetings per week until our people had clear direction on how to handle various challenges seen during day-to-day operations. We segregated the company into three physically separated business segments.  Our mechanical production staff occupied half of the building, admin and electrical production occupied the other half of the building, and engineering worked from home. We have mandatory temperature checks upon entry to the building, hand sanitizer available throughout the facility, and masks are required when working in the vicinity of other employees. Common areas were sanitized twice daily.
After roughly three months, we relaxed the policy so that all personnel are working on-site but are required to wear masks when within 10 feet of other workers and must sanitize their hands when crossing "business segment" boundaries. Mandatory temperature testing, etc. is required upon entry to the building.
On building resilient teams:
First off, we hire high-caliber individuals with good moral character and a high work ethic. We treat our people fairly and make them responsible for our success. We have weekly team meetings where we discuss the importance of various projects and the positive role each member plays.
We encourage people to continually strive to improve our processes and do our best to foster a "family" environment where we take care of each other on a daily basis. A member of our management team meets with each employee weekly or bi-weekly to keep abreast of items that may need attention or improvement and to keep lines of communication open.
In terms of COVID-19, we pay our people if they are off due to COVID-related quarantine or illness.
On what's next:
We are working on various "all-electric" firefighting systems for a variety of helicopters, an "all-electric" agricultural gate for aircraft use, and are close to releasing our next generation DataVault system that will provide both Satellite and Cellular communications for monitoring and controlling aircraft-mounted equipment. Two new patents have been filed this year for inventions related to the aerial firefighting industry.
Quincy Preston contributed to this story. A version was originally published in Dallas Innovates 2021: The Resilience Issue.
---
Read it online
Our fourth annual magazine, Dallas Innovates 2021: The Resilience Issue, highlights Dallas-Fort Worth as a hub for innovation. The collective strength of the innovation ecosystem and intellectual capital in Dallas-Fort Worth is a force to be reckoned with.

Get on the list.
Dallas Innovates, every day.
Sign up to keep your eye on what's new and next in Dallas-Fort Worth, every day.