Being deeply embedded in the startup space in DFW, I am constantly inspired by the women who are taking chances and doing big things … but I don't want to keep this inspiration to myself! 
These inspiring startup founders were asked the following questions: What fears did you have in starting your own company? And how did you overcome them? What would you tell other females who are thinking about starting their own company? 
Don't be shocked if their answers inspire you to start your business today.
Allison Silveus
Co-Founder and CEO of Unbent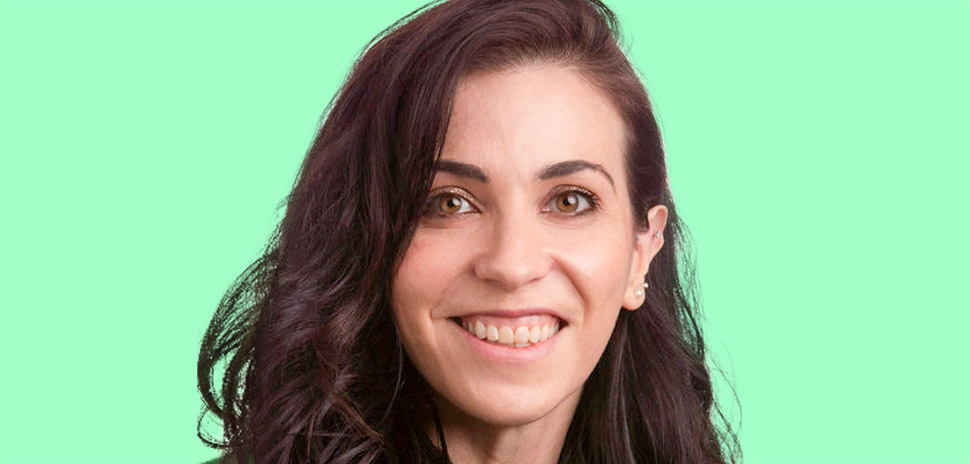 Silveus is a  designer, educator, geneticist, and mom who has completed research work on in-group bias, language discourse, virtual reality, and genetic variants for immunology.  In addition to consulting work for publishers, such as Pearson Publishing, she has designed Ready-to-Go Genetics Teaching Modules for other higher education faculty across the nation. Silveus has assisted in coordinating a Latina STEM program, funded through several grants while engaging with other colleagues to share the impact of such programming. Currently finishing up a doctoral degree at Texas Christian University, Silveus is working at a medical school in Fort Worth.  Her recent research work is around intersectionality for identity development and a book chapter on leadership adaptation in response to COVID-19. She spends her spare time dancing, co-authoring work with colleagues, and enjoying time with family. 
ABOUT UNBENT
Unbent is an augmented screening tool startup company. It assesses cognitive brain processing using virtual gaming tools. It was born out of a collaboration with the TechFW startup accelerator and business incubator, which has helped to develop and pitch proposed intellectual property. 
WORDS OF WISDOM
"Society teaches children that we are to grow up, color inside the lines and work our way to the top. My biggest fear was letting the world know that I was tired of abiding by those rules, that I wanted to break away from those norms and allow my creative spirit to be free. I wanted to question why things were done and feel okay asking that question, thus allowing me to make the system better. Just because it has been done a certain way, doesn't mean it always has to be that way."
"Underestimate me, that will be fun."
"As I have gotten older, I have come to appreciate being comfortable with not caring about what others 'want me to be' or 'where they want me to be.' My mother got me a shirt that says 'Underestimate me, that will be fun.' I live by this quote now, because I really do enjoy proving people's assumptions about me to be wrong."
"As co-founder of Unbent, I would say that everyone is going to encounter some kind of obstacle no matter what you look like, what background you come from, and how many people you know. Knowing that, own up to the fact there will be great days, hard days, and average days when starting up a company.  Expect a lot of average days, maintain persistence, even when life gives you lots of lemons, and keep moving forward while being humble. Also, use those lemons to make some really sweet lemonade!"
---
Courtney Caldwell
Co-Founder and COO of ShearShare
Caldwell spent 20-plus years building winning teams in tech marketing for organizations such as Oracle, Zendesk, and RightNow Technologies prior to launching ShearShare with her husband, Dr. Tye Caldwell, who is the co-founder and CEO of the company. The COO is the 33rd African-American female to raise $1 million in venture funding and recently received an honorary doctorate degree from Miracle University.
ABOUT SHEARSHARE
ShearShare is a first-of-its-kind B2B app that matches licensed beauty professionals to unused salon space. Salon and barbershop owners make money on their empty chairs. Licensed cosmetologists and barbers lease professional suites & booths by the day! 
WORDS OF WISDOM
"Especially when starting out, be your own internal champion. For me, I thought back to the many times in corporate America where I was challenged daily to build something out of nothing—and sometimes pushed to drive for results in a resource-constrained environment. Simply remembering those journeys—successes filled with many failures—reminds me how I have consistently been able to deliver. So let your memory be your cheerleader. You'll find yourself recreating those same success experiences out of muscle memory."
---
Sarinya Oliver
Founder and CEO of Moov USA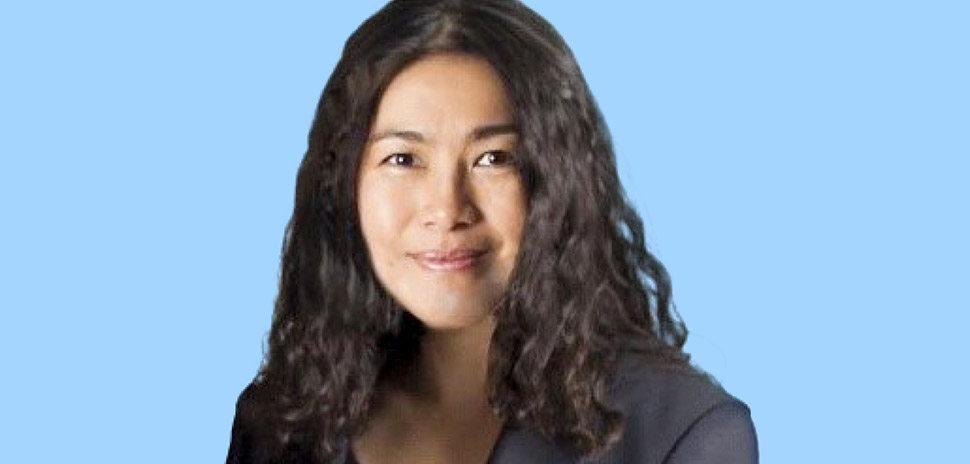 Oliver received her master's degree in industrial engineering from The University of Texas at Arlington (UTA). She worked in her field as an industrial engineer and later as a senior financial system analyst.
She left the corporate life to manage GlenDeer Holdings Inc., which is a real estate investment company jointly owned with her husband. She also launched Studio Space Arlington, a co-working space for photographers and videographers. This move was also intended to give her more flexibility as the two planned to start a family and have a kid who would later be their inspiration for parenting-hack product ideas.
Her first parenting-hack product, the "Aspen Tyke Traveler"—a smart diaper bag designed to simplify parenting life—was successfully funded on Kickstarter and Indiegogo in 2017.  In October 2018, she and her husband, as a team, won second place in the Fort Worth Business Plan Competition.
Oliver is currently a client of TechFW.
ABOUT MOOV
MOOV creates products that keep parents sane and organized. Its patented checklist system can be found in its diaper bags. These bags show the user when a bag compartment has been stocked or if it needs to be refilled soon. Plus, with premade labels or options to make your own, you'll never wonder which supply is in which compartment. 
WORDS OF WISDOM
"As a mom, my little son was my highest priority and I want to do my best raising him. I always worry if the business would take so much of my time away from him. The guilt of not able to be there for him was what pulled me back from starting the new business venture."
"(Now), I include my son in the business activities as a Chief Inspiration Officer. With this, not only we could spend quality time together, but he also learns the business and acquires priceless real-life experience. When the business functions are fun and reward activities for him, he always requests to do more of the business assignments. As a result, starting the company has elevated my pride in being a good role model for him."
"The opportunity might be hidden in trouble. When life gives you lemons, make lemonade."
---
Meg Renninger
Founder of Southside Plants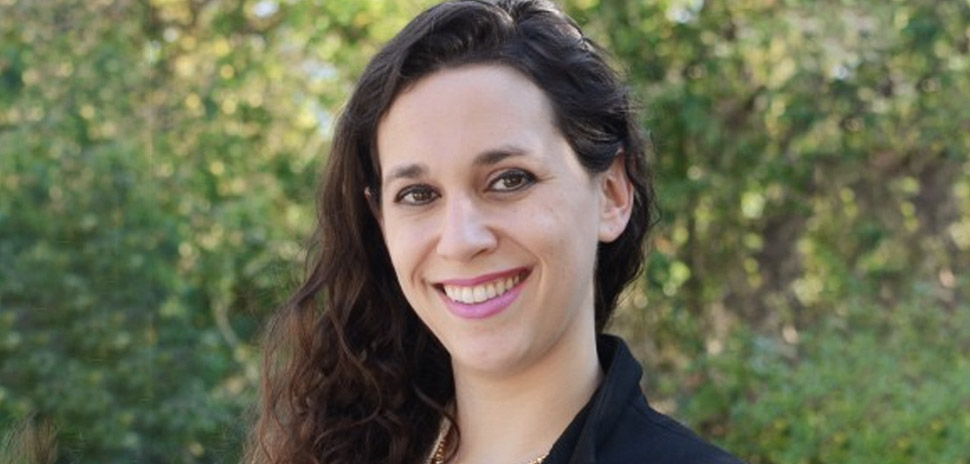 Renninger is an e-commerce guru who is highly skilled in selling on Amazon. She began Southside Plants as an e-commerce brand in 2018, launched multiple products in the lawn and garden niche with sub 5,000 seller rank, and developed multiple innovative houseplant technologies for use with plant propagation
Additionally, she oversaw brand sales expansion to Amazon.ca, Amazon.UK, and Amazon Europe. She's expanded from e-commerce to brick and mortar with local nursery chains and small boutique houseplant shops.
Renninger is currently participating in the FastForward scaling program at TechFW.
ABOUT SOUTHSIDE PLANTS 
For all the benefits houseplants provide, sometimes they need a little care and nurturing of their own. Every houseplant has evolved to thrive in a uniquely challenging outdoor environment and the happiest houseplant needs care that mimics its wild growing conditions.
Southside Plants provides education and supplies for duplicating that wild environment at home. You can help your houseplant feel at home with Southside Plants.
WORDS OF WISDOM
"When I face a problem where I feel like I can't get one 'Yes,' I think, "Well, can I get 20 'No's'?"
"I started multiple businesses without success and the repeated blunders became darkly humorous. I started making the number of failed attempts the goal, and I found myself attempting things faster. The sheer number of attempts and their associated experiences eventually led me to fail at failing. This macabre goal setting continues to help me today."
"When I face a problem where I feel like I can't get one 'Yes,' I think, "Well, can I get 20 'No's'?"
---
Piersten Gaines
Founder and CEO of Pressed Roots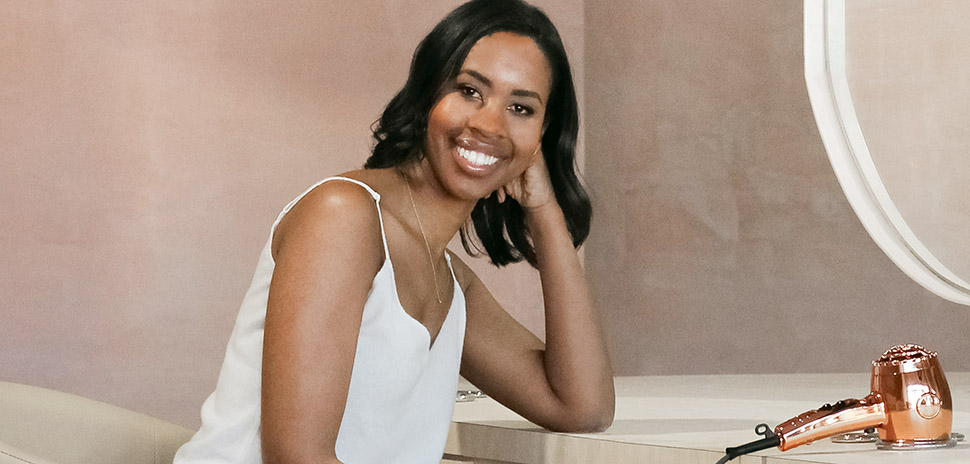 A graduate of Columbia University and Harvard Business School, Gaines is transforming the salon experience for women with highly textured hair.
Gaines speaks directly to the experience of women of color, providing a salon that respects their time and gives them not just great hair, but a pampered, elite salon experience replicable no matter where they travel. While pop-up salons have sold out in major cities across the country, her flagship salon opened in Dallas in March 2020 and has already earned accolades including Dallas' "Best Salong for Textured Hair" in Best of Dallas 2020 by the Dallas Observer and "Most Highly Rated Salons in North America" by Yelp.
ABOUT PRESSED ROOTS
Pressed Roots is a national chain of salons with highly skilled, highly trained stylists who know what textured hair needs to keep it healthy and make it gorgeous. It solves the ongoing salon problem for the 42 million American women with highly textured hair who currently have no salon to call home. 
WORDS OF WISDOM
"I had a lot of fears in starting my company. I was in business school and had a full-time job offer at a great company with an amazing salary. Starting my company meant walking away from this offer of 'security,' to take a huge risk."
"I overcame this fear, by derisking the situation as much as possible. I did an extensive amount of customer research to validate that the problem I was solving with my company, was more than just a "me" problem, but was something that a majority of the people I spoke with also identified as a major problem in their lives. After that, I took it a step further and started testing the concept with pop-up shops. These points of validation derisked the leap into entrepreneurship for me—and made me realize, even more, that the company I was building was a need for women across the world. … I became even more passionate about bringing it to life. My advice for women looking to start their own business is to test it! Test everything about your product and your future customer. Prove to yourself that your business is something that the world needs. Once you have that validation—GO ALL OUT FOR IT!"
---
Tiffany Ricks
CEO, Founder, Chief Hacker of HacWare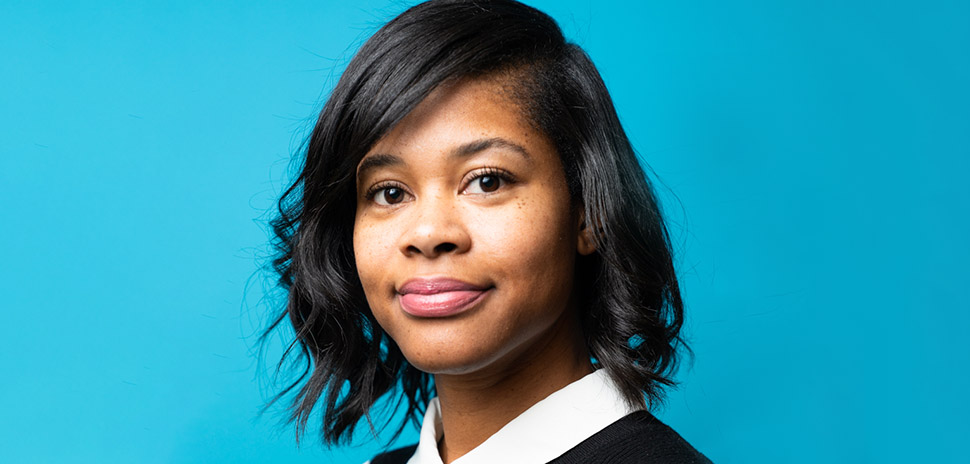 Ricks is the founder and chief executive officer of HacWare, an award-winning cybersecurity company that provides advanced cybersecurity education to combat phishing attacks.
A serial entrepreneur, Ricks has been recognized as a 2021 Innovator in Cybersecurity finalist by D CEO and Dallas Innovates, 2020 Top 50 Innovator by Dallas Innovates, and a Top Woman in Technology by the National Society of Black Engineers (NSBE) and IBM for her contributions to software engineering.
The entrepreneur has led HacWare to be recognized by the Wall Street Journal, Dark Reading, TechCrunch, TechWeek, Women's Business Council, Startup Grind, and Forbes.com. In 2020, HacWare reached the top 5 finalists in the TechCrunch Disrupt Startup Battlefield pitch competition.
Prior to launching the startup, Ricks owned a cybersecurity consultancy where she worked as an Ethical Hacker. She has also owned several tech startups. Ricks, who has more than 15 years of experience in the software and cybersecurity industry, has spent her career building enterprise software applications for national brands including L3 Technologies, the United States Air Force, and the United States Navy.
Ricks also launched Female Founders of Dallas, a community for women entrepreneurs, creators, and dreamers to connect through "meaningful encounters and provide a safe space for the women of Dallas to support one another." Ricks has taught students at the Lewisville Independent School District about computer programming and students at Black Girls CODE Dallas the importance of computer science.
Ricks, who has a Bachelor of Science in Computer Science at Texas Christian University and a Master of Science in Management from Texas A&M University at Commerce, is a loving wife and mother of two beautiful children.
ABOUT HACWARE
HacWare is an A.I.-driven insider-awareness and phishing-simulation technology that can help organizations identify phishing attempts and defend against data breaches.
WORDS OF WISDOM
"My No. 1 fear I had when I started HacWare was failing and losing it all: Losing my beautiful home, losing all of my money, and moving my kids into poverty. This was a real fear because I have had a big failure like that before. I'm a serial entrepreneur, and my first startup was a big failure. I lost my apartment, money, and had to move back home with my parents. I overcame this fear … when I took a deeper look at my failures, I saw that those failures pushed me to a bigger destination. I learned from those failures."
For women thinking of starting their own company, Ricks adds "Get started! Stop waiting for the perfect time. Use your fear and work toward building your every day!"
---
Caroline Brooks
Co-Founder and CEO of GAP Peptides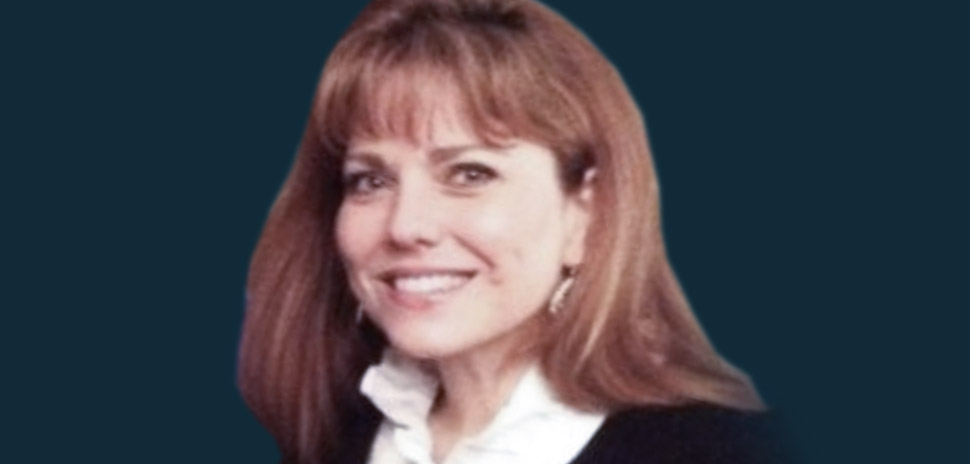 Brooks has an MBA and received a master's and bachelor's degree in industrial engineering from Texas A&M University. She has a successful track record as a management consultant with global industry experience in manufacturing, professional services, and high tech. The CEO is Lean Six Sigma trained and has been recognized for team building, talent management, and revenue retention through her focus on customer service. She's currently a SmartStart client at TechFW. 
ABOUT GAP PEPTIDES
GAP Peptides LLC offers a novel approach to peptide synthesis that saves time, money, and resources. Group Assisted Purification Peptide Synthesis (GAPPS) reduces the waste inherent in peptide synthesis and enables lower-cost peptide production while maintaining yield and high crude-purity. It's a green chemistry alternative that improves process and business performance. This highly efficient approach cuts process cycle time and simultaneously addresses safety, quality, and the inefficiencies inherent in legacy methods. GAPPS requires no special equipment and dramatically reduces hazardous waste. The synthesis solution sits at the intersection of innovation and sustainability. The company's international IP portfolio offers a flexible pathway to sublicensing.
WORDS OF WISDOM
"The biggest fear of all was the fear of the 'unknown'—or, in context, having come from previous roles where I had subject matter expertise it was scary stepping into a role where I knew very little about how our technology works.  I knew what our technology does, I knew who needed it, and why it was valuable.  But I had a very big 'gap' in communicating how it worked. And that was scary! As CEO, I have to be able to promote our product. As an engineer by academic training, I wanted to deep dive, but I had no real capacity (or the capability) to learn synthetic organic chemistry!"
"I quickly re-learned that CEOs simply can't dig deep into every aspect of their business. They must leverage and collaborate with their team. Good leaders recognize that in every team, there must be a diversity of skills and abilities that fit together and work to generate success.  It's like we are each a puzzle piece, and when there's a missing piece, part of my job is to find resources to build a team that meets the need we have. In short, it's one of the best surprises of being an entrepreneur: There is a world of knowledgeable people around us who are willing to help meet needs. So, overcoming the thinking that "I" had to know everything and letting go of my pride so that I could ask humbly for help was the most beneficial and freeing decision I made early on."
"[Starting a company] is challenging in ways you can't imagine. It's scary, it's exhilarating, it requires perseverance, and it requires reaching out to others to ask for help and to collaborate in ways that generate great ideas to help push your business forward."
---
Lyndsey Harper, MD, FACOG, IF
Founder and CEO of Rosy Wellness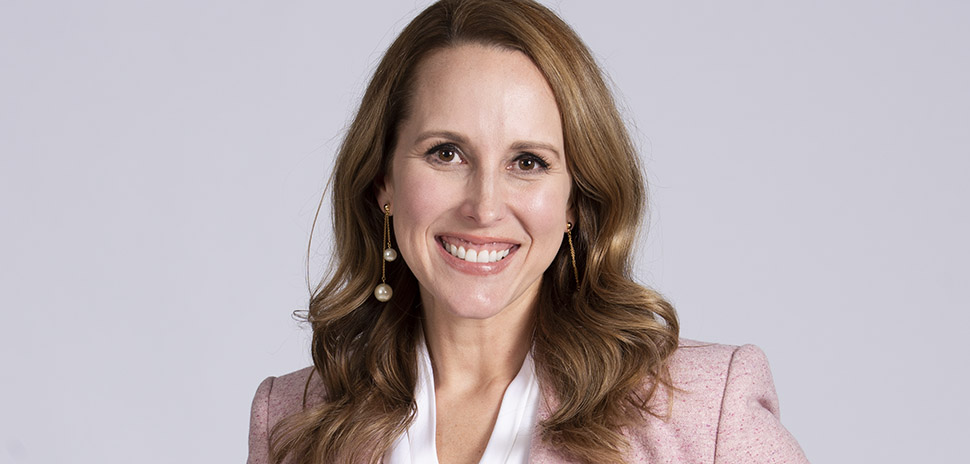 Dr. Harper is the Founder and CEO of Rosy, a women's health technology company that connects women who have sexual health concerns with hope, community, and research-backed solutions. She's been named as a Forbes Top 53 Women Disrupting Healthcare, People Newspapers' 20 Under 40,  a Top Innovator in North Texas for 2020, and a DBJ Top Women in Technology honoree.
ABOUT ROSY
Rosy was designed by doctors and psychologists for the 43 percent of women who have sexual problems and questions. Rosy is the first-of-its-kind platform offering women a holistic approach to sexual health and wellness.
WORDS OF WISDOM
"One of my passions in life is to encourage and support other female entrepreneurs.  As women, we are taught to act conservatively when it comes to taking risks with our livelihood, our reputation, and our futures. The problem with that line of thinking is that it keeps us from listening to the inner voice that guides us to the edge of possibility. Women have many gifts and natural abilities that make us excellent entrepreneurs, but it's up to us to take the first steps. I encourage women to listen to themselves: What really bothers you in the world?  What do you know that can 1) solve a real and big problem and 2) has the potential to be a BIG business. If you have something special that fits those criteria, then go for it.  Be prepared for a long road and lots of uncertainty, and then stop at nothing to make it happen."
---
Elyse Stoltz Dickerson
CEO and Co-Founder of Eosera Inc.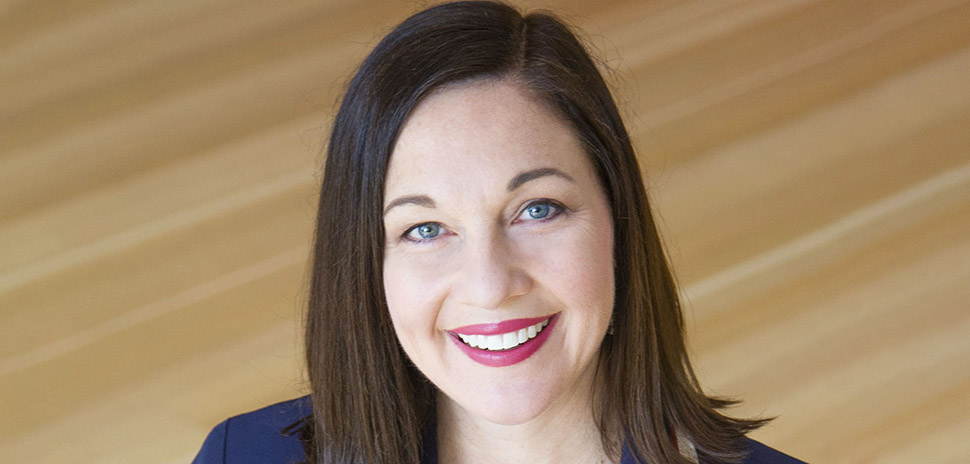 Dickerson is CEO and co-founder of Eosera, Inc., a female-led biotech company committed to developing innovative products that address underserved healthcare needs.
Among Eosera's numerous industry awards, Dickerson herself has many accolades for her leadership and service. Most recently, in 2021, D CEO and Dallas Innovates named her a finalist for The Innovation Awards. In 2020, Fort Worth Inc named her among the Top 400 Most Influential People, D CEO included her in Dallas 500, and PharmaVOICE awarded her in its Top 100. Dickerson was also awarded Fort Worth Entrepreneur of Excellence, Healthcare Innovator for 2020 and named BioNTX 2020 iC3 Rising Star!, as well as being a finalist in D CEO's Healthcare Awards for Healthcare Innovation.
Dickerson, a polished public speaker, also gives inspiring presentations to large groups around the world. In addition, she authors many articles related to business, including being a Forbes contributor.
Dickerson has more than two decades of experience leading teams in the healthcare and pharmaceutical industries. She managed portfolios with annual revenues of $1.7 billion and drove product innovation and commercialization of numerous technologies across the globe.
Dickerson holds a bachelor's from the University of Notre Dame and an MBA from the Cox School of Business at Southern Methodist University. Additionally, she completed The Integral Leadership Program and The Advanced Leadership Program at the Stagen Leadership Academy. The entrepreneur, married with two children, resides in Fort Worth. She's a lifelong athlete, who has completed marathons, triathlons, and an Ironman. She is a graduate of the ThinkLab program at TechFW and is now in its business incubator program. 
ABOUT EOSERA
Eosera Inc., a female-led biotech company, commits to developing innovative products that address underserved healthcare needs. Eosera operates by putting purpose before profits and is proud to be one of the pioneering companies in a movement called Conscious Capitalism. Eosera offers a full line of ear care products that currently are available at CVS and Rite Aid stores nationwide and on Amazon.
WORDS OF WISDOM 
"Like many, I feared failure when I started my business. I also feared the obstacles I would face as a business owner. Stepping through your fear and taking calculated risks is what got me through the scary parts of starting a business. I faced—and still face—many obstacles, but I'm able to overcome them with confidence, a great team behind me, and the ability to learn anything. I would tell other female entrepreneurs to do their homework and take a chance on their business. You never know what your idea can turn into. There's room in the space of entrepreneurship for everyone."
---
Brenda Stoner
Founder and Chief Good Guy at PICKUP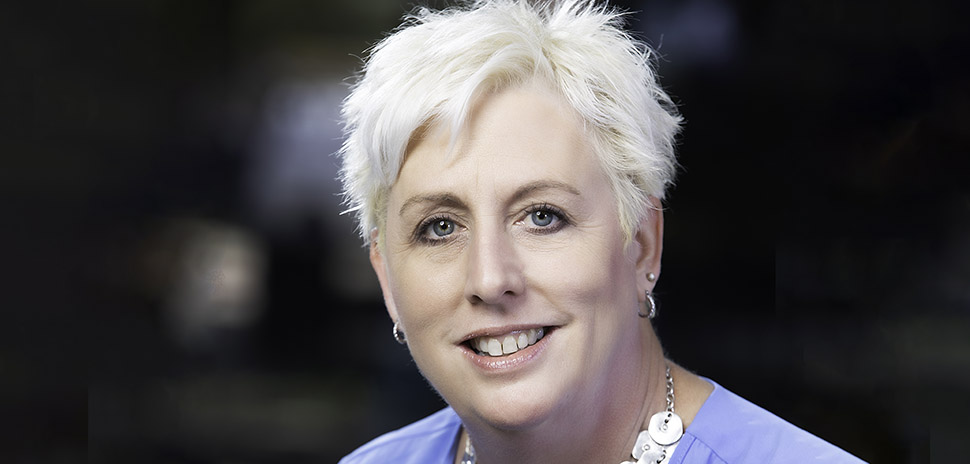 As 'chief good guy' at PICKUP, Stoner leads the company's obsession with reinventing retail's last mile for big and heavy items. Whether it's instant delivery, assembly, logistics, or supply chain solutions, they're fanatical about creating customer experiences that are simple, seamless, and smart. PICKUP features a growing national network of trust-verified "Good Guys"empowered to turn your last mile into the last smile, so you can focus on your core business.
ABOUT PICKUP
PICKUP is retail's trusted "Last Fast Mile," boosting sales conversion of big and heavy items up to 30 percent while accelerating inventory velocity up to 11 times. Powered by a growing national network of trust-verified military veterans and first responders, the company's Good Guys aim to turn last-mile delivery into the last smile.
WORDS OF WISDOM
When asked about how she would encourage other women in their potential ventures, she said: "Do it. Women often have a capability for multi-tracking, a great trait for a company founder. You will move from real estate to technology, to personnel, to topic du jour.  The ability to handle this constant shifting is the challenging and fun part of the job. Your empathy will be a very valuable tool for navigating the people side of your business. Warning: if you have small children or are a single parent you will need lots of support!"
Take Your Next Step to Startup
Are you inspired yet? I hope so. If you're ready to take the next step, hop on over to TechFW. Our ThinkLab program could be a great place for you to start. Currently, 47 percent of our clients are female founders. Maybe you could be the one to bring us to that 50 percent?
Q&As have been edited for brevity and clarity.
Voices writer Lauren Acton is marketing director of TechFW, a Dallas Innovates partner organization.

Get on the list.
Dallas Innovates, every day.
Sign up to keep your eye on what's new and next in Dallas-Fort Worth, every day.